Looking at the bright smile on one little girl's face, onlookers might never know the challenging journey she had already endured. Her beautiful story highlights the power of determination and bravery!
Life isn't all moonlight and roses, and many families face testing circumstances. They do their best to persevere, and parents try to remain strong for the sake of their children.
But kids aren't always the ones who show unexpected courage, especially if they are only one year old. An adorable tot from Blackpool, England, will encourage you to keep going no matter the troubles that may come your way.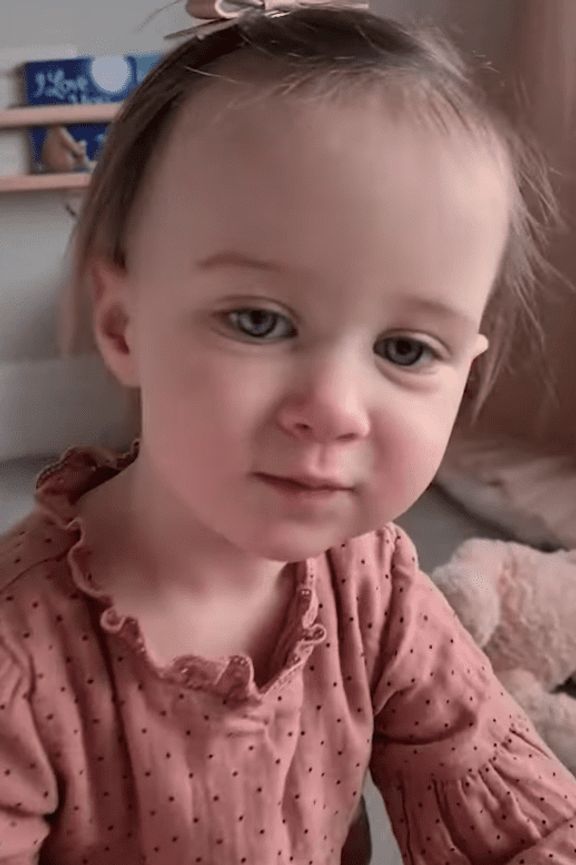 EXCITED TO WELCOME THEIR DAUGHTER
Parents Charlotte and James Dodding were delighted when they discovered they were becoming parents at the end of 2018. It was an exciting time in their lives, and they couldn't wait to meet their little girl.
The parents consulted with their team of medical professionals and soon learned they had a tough decision to make. The couple wanted to do what was best for their daughter.
Everything progressed smoothly until Charlotte's 20-week scan. Doctors noticed something peculiar and informed the parents of the news. However, the couple remained positive and counted the days until the birth.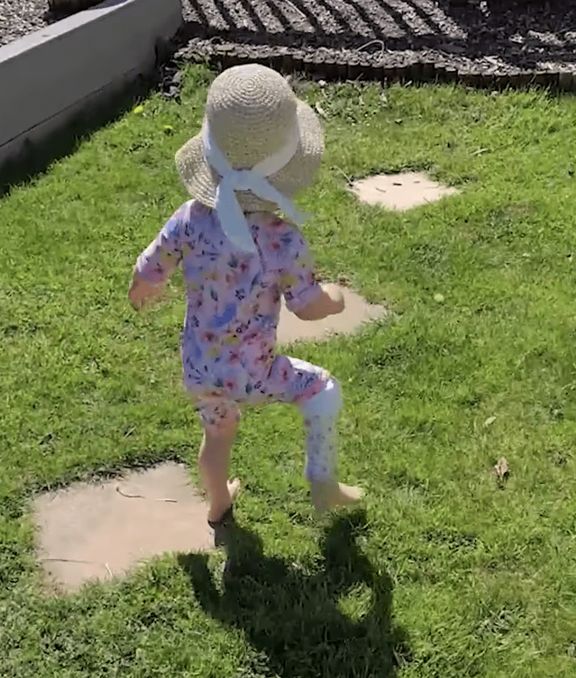 THE SHOCKING NEWS
Baby Willow was born in July 2019 and was a healthy little girl. As predicted by doctors, the infant had a health condition that needed attention. Charlotte shared:
"It was quite a shock to get that news. There's no reason for it, it was just a random mutation."
Willow was born with fibular hemimelia, and the rare condition affected her mobility. Doctors wanted to see the severity of the infant's condition before providing James and Charlotte with options for their little girl.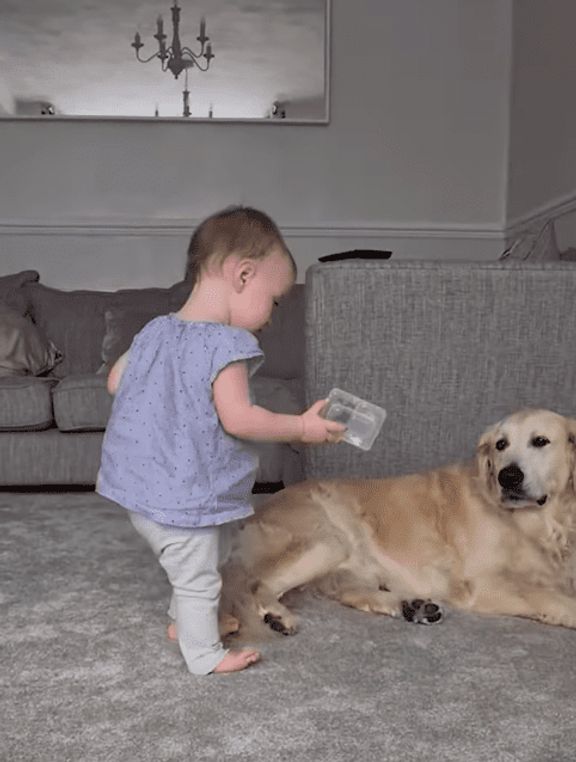 IT WAS A TOUGH CHOICE
The baby's parents consulted with their team of medical professionals and soon learned they had a tough decision to make. The couple wanted to do what was best for their daughter in the long run.
Willow was making significant progress, reaching her milestones and learning to crawl. Her true fighting spirit was undeniable. However, as months passed, the parents noticed that her limp was hindering her mobility. The mom explained:
"[Willow] used to walk on the inside of her foot, and her knee would 'pop' out of place. We looked at leg lengthening, but that would involve lots of operations, and we wanted her to have a normal childhood."
"Also, it didn't guarantee she wouldn't need an amputation when she was older," Charlotte added. The couple eventually opted for amputation. The choice was made because it would give Willow the best option for movement in her future.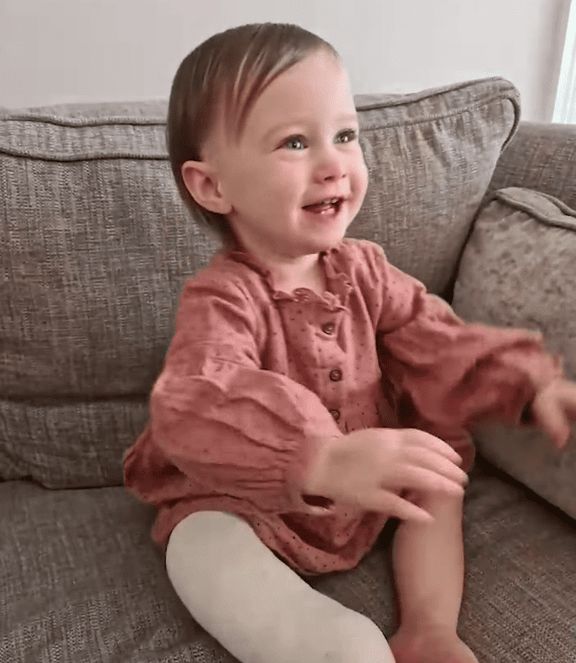 THE LIFE-CHANGING SURGERY
The mother and father were nervous about the upcoming surgery but remained confident. The two-hour operation occurred at the start of 2021, and Charlotte recalled how her daughter felt after the life-changing experience. She said:
"[Willow] was a little upset when she woke up from the operation, but she's absolutely fine now."
Willow received a custom-made prosthetic leg built by Preston Specialist Mobility Rehabilitation Centre. The team perfected the piece and used the little one's favorite shirt material for the outside of the prosthetic.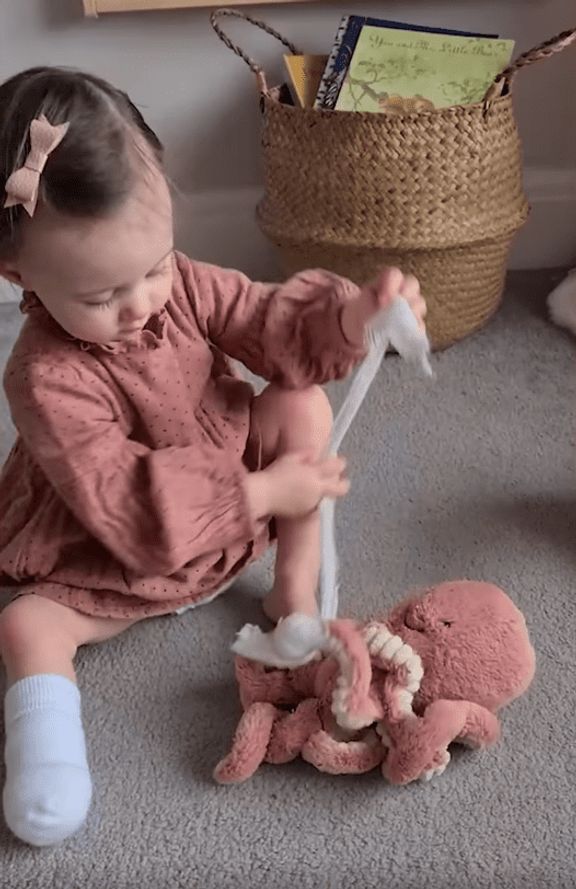 LEARNING TO WALK
Only four months after her operation, Willow started surprising family and doctors with her remarkable progress. The joyful mother and father recorded the first time she used her prosthetic leg, and they were speechless.
The adorable baby girl had a smile on her face as she walked and wobbled happily, learning to use her new leg. Her mom shared:
"She couldn't wait to get moving again, and I remember her trying to crawl the day after her operation. In fact, I don't think she remembers having her foot – she is so comfortable with the prosthetic."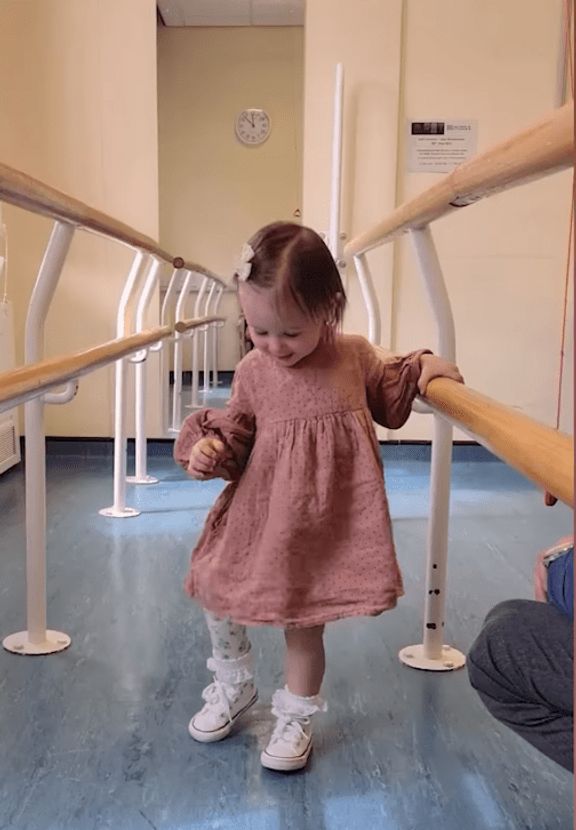 PROUD OF THEIR INCREDIBLE DAUGHTER
Willow's parents cheered her on as she took step after step. They were thankful for the health professionals who did everything possible to help their child and hoped their story would raise awareness for fibular hemimelia.
The pride in the eyes of Charlotte and James is unmissable, and they are in awe of their beautiful little girl. The mom called her daughter "resilient" and "determined" before adding:
"It was a tough decision to choose to amputate her leg, but we knew it was the best option. She's already walking confidently on the new prosthetic. We're so proud of her."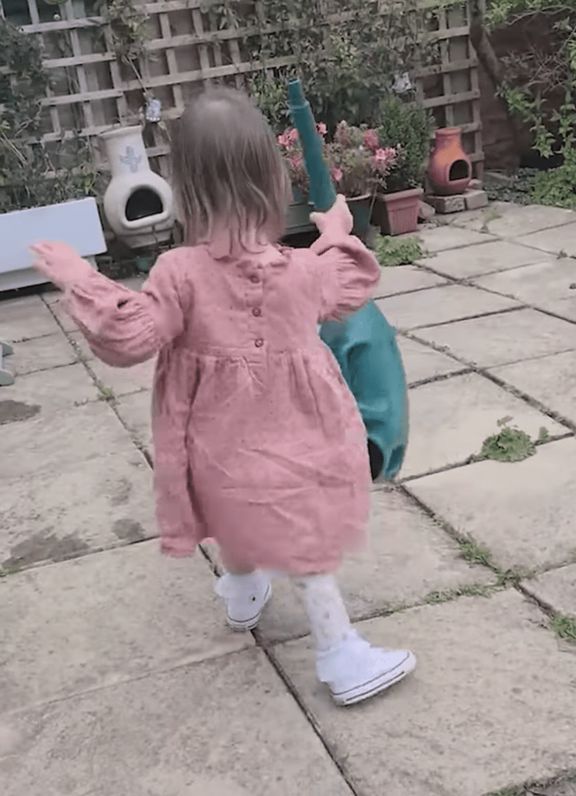 THE ONLINE SUPPORT
The little girl's inspiring story touched people worldwide, and her determination encouraged many netizens. Users eagerly shared their support and kind messages for brave Willow:
"She is absolutely adorable. So tough and ready to explore the world around her that nothing will stop her. I think she will grow up to be someone very, very special."
– (Marijane Somma) October 16, 2021
"She is absolutely darling! Such an amazing little girl and shows what not giving up looks like! Strong, determined, and beautiful!"
– (Wanda Knight) June 17, 2021
"You have to respect her will and drive to overcome. She is absolutely adorable. Her parents are so proud of her, as they should be."
– (Thomas Isaacs) June 18, 2022
"What a wonderful story, and this little girl is such a beautiful, determined person. She is going to be formidable. Good luck, young lady, but I don't think you will need it."
– (Christopher Oprey) June 18, 2021
While many one-year-olds might not have smiled in the face of adversity, Willow was different. She is a marvelous little girl and a great inspiration to all of us. Thank you for showing us true bravery! May God bless you and your family.
Like and share the story to serve as a source of inspiration for people who might be in a similar situation.
Click here for another inspiring story about a resilient child. A teen with a fighting spirit endured a terrifying shark attack in which she lost her leg. She started walking just one day after her amputation, thanks to her determination and drive!


Please scroll below for more stories 🙂