Age is just a number for many people, while it may not be an easy feat for others. As we grow older, our energy levels can experience a drastic shift, which can affect our physical, emotional, and psychological well-being. Low stamina and constant exhaustion can, in turn, impact our lifestyle and preferences.
Staying on top of our game, like our favorite Hollywood celebrities, is more hard work and consistency than magic. Fortunately, fashion expert Heather—the face behind the popular YouTube channel "Awesome over 50″—has shared a treasure trove of excellent tips for all who wish to age backward.
Aging like a fine wine, Heather has sound advice for her followers with easy-to-understand examples that she brilliantly demonstrates. We have encapsulated her golden tips in our feature article today for all the women who find themselves in a fashion rut too often. Brace yourself because it's time to start taking notes! Here are 10 common style mistakes that make you look much older.
1. Wearing Clothes That Hide Your Neck
With age, we can become more conscious about the wrinkles and lines on our necks, and hiding them seems safer. But according to Heather, choosing bulky options, such as high-neck or turtleneck tops, shirts, and cardigans, can make our faces appear puffy and droopy.
To prevent this, wearing V-neck is much better because it helps elongate our overall appearance and doesn't put our face or neck in focus. Although we might feel conscious about revealing our necks, Heather says we should confidently embrace our wrinkles, which she calls "storylines," and rock our look.
While V-neck sweaters and undershirts make a stylish and slimmer combination during winter, Heather suggests we choose something lighter for summer, like a cool floral top with a V-neckline.
2. Wearing the Same Old Styles, Like Animal Prints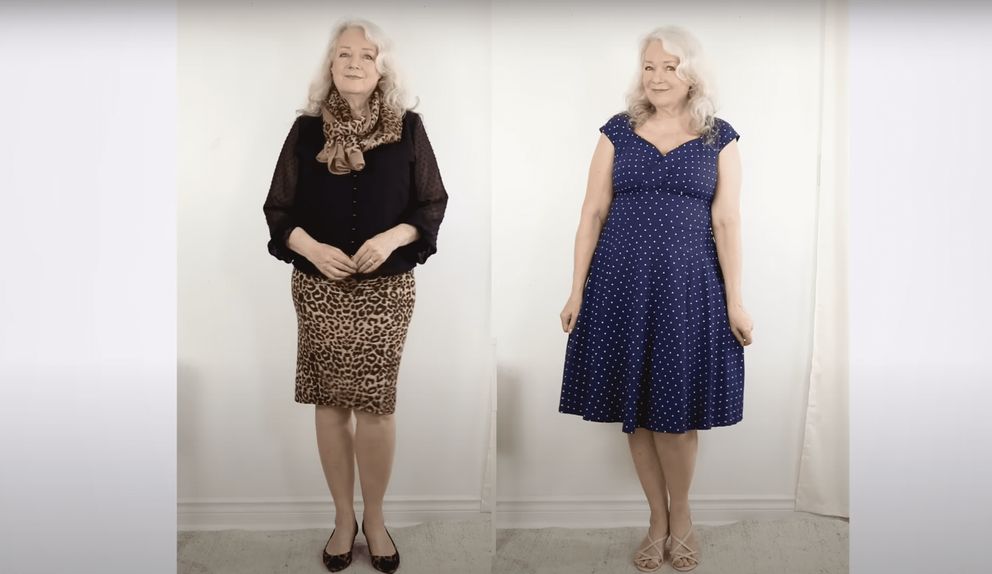 Looking in our closets and turning to the same old styles is a no-brainer, but such choices can make us look old. Heather says she loves animal prints on her jacket, shirt, skirt, shoes, and even scarves, but wearing too much of it all the time will definitely age us.
So, how can we remedy the situation and embrace a more elegant look? The answer is picking a classic polka-dot design instead, which will instantly make us look fabulous and has a long shelf life. Heather demonstrated this tip by wearing a navy blue polka-dot dress, making her look effortlessly chic.
3. Not Using Belts with Oversized Clothes
One common mistake women make is picking clothes far beyond their actual size, thinking they won't highlight their curves. But they fail to realize that choosing oversized outfits can adversely affect them and make them appear shapeless and saggy.
So, it's best to use belts, especially thinner ones, with ill-fitted blouses to accentuate our waist area and look slimmer. "I have a slimmer hourglass kind of figure going on that is much nicer than the oversized waist in the before picture," chimed Heather while modeling the look.
4. Choosing Monochromatic Outfits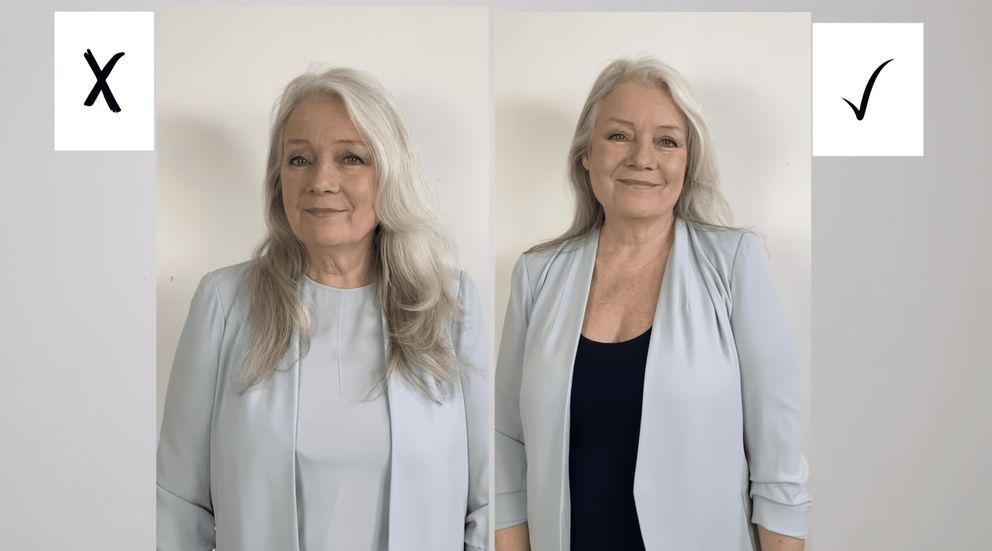 Sticking to the same monochromatic outfits can put our lives in a dull monologue with no fun or color. Rather than pairing the same colored outfits and playing down our appearance, we can bring back that much-needed fashion verve and go for a mix-and-match approach.
To prevent ourselves from looking drab and frumpy, Heather suggests we try contrasting colors, such as pairing a black undershirt with a sky-blue coat. Compared to the monochromatic all-black or all-blue look, combining different colored clothing can make us look slimmer, smarter, and younger.
5. Hiding Your Legs & Neck behind Your Clothes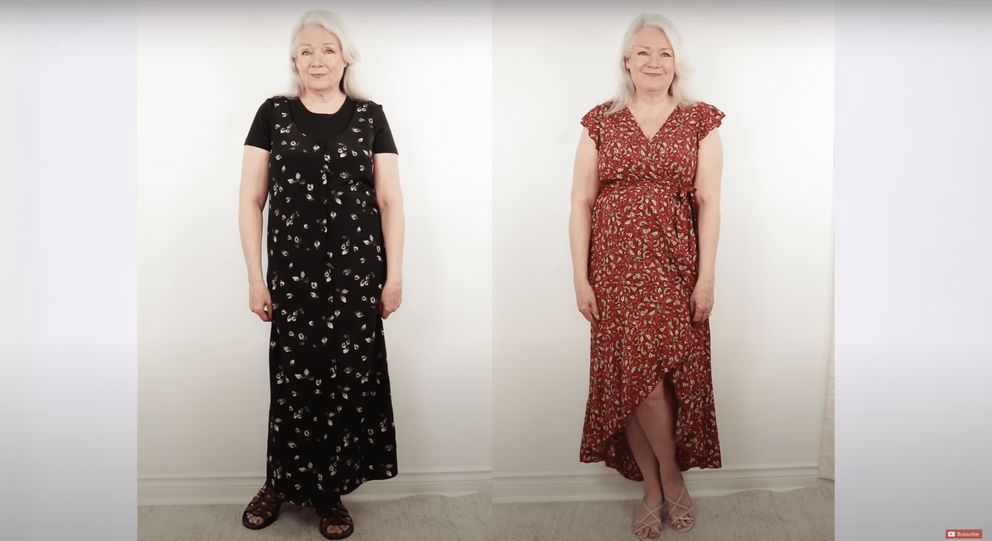 Many of us use our clothes as cover-ups as we add more years to our lives. The reason? Because with age and a little extra pounds, we might want to hide our spider and varicose veins, thinking they won't be a welcome sight.
The solution? Pick a lovely floral dress with a lower neckline and a slit on the side so that your neck and legs are not hiding and playing down your look. For summers, choosing flowy fabrics that don't cling to you is best for hiding your belly fat.
With midi and maxi dresses in vogue, this style is a great option to look leaner. And with dresses that have longer silhouettes, the eye level naturally moves downward, resulting in a slimmer overall impression.
6. Wearing Infinity Scarves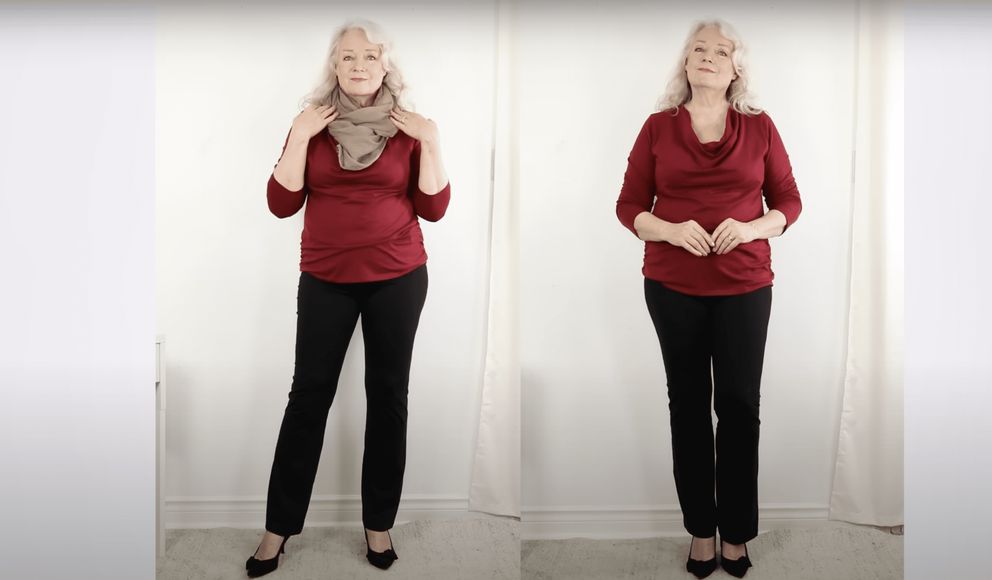 Using heavy scarves to hide our necks, even in the sweltering heat, doesn't require much work, but it can weigh down our appearance. Infinity scarves, which Heather says are out of fashion and suck the life out of the rest of your outfit, should be shunned at all costs.
Instead, flaunting our exposed necklines and opting for V-necks will remove the extra weight from our upper bodies and make us feel lighter and free. Per Heather, low necklines also draw the eye downward and have a lovely slimming effect.
7. Wearing Wide-Legged Pants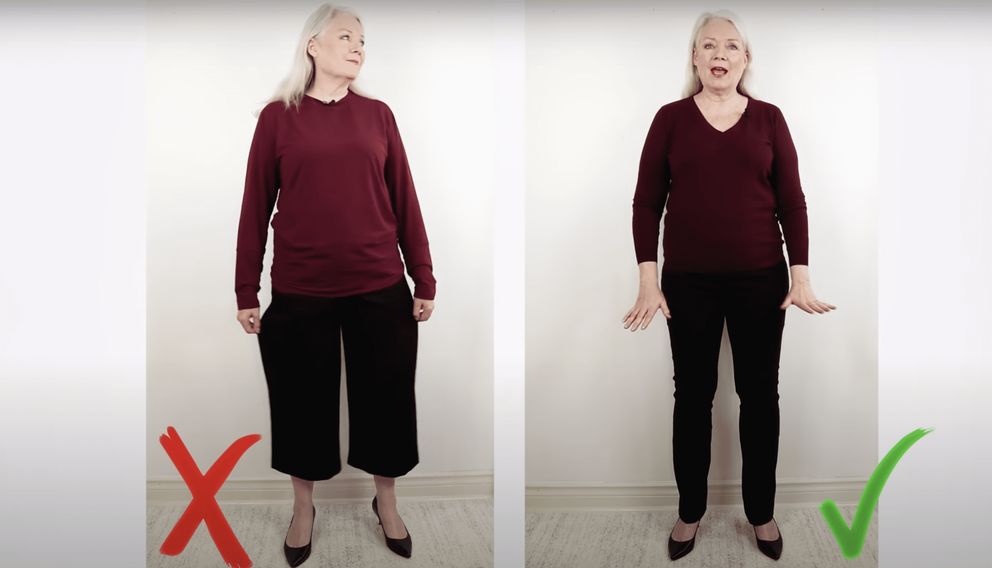 Picking our outfits wisely can help us create the illusion we want, which is not having an aging look. To do that, Heather recommends we stop choosing oversized clothes, such as loose-fitted round-neck tops and wide-legged, baggy pants, because they make us look bulkier.
On the contrary, wearing a V-neck shirt with fitted pants that are longer and our size gives us a longer, leaner appearance and brings the eye downward. The resulting illusion is an elegant, youthful look that's absolutely fail-proof and flattering.
8. Choosing Handbags That Are Big & Heavy
Carrying bigger, heavier bags around is a dilemma we all face because we ought to fit everything essential. But it's about time we let that baggage go and have some mercy on our poor shoulders. Moreover, large handbags give us a saggy, old look and can even affect our posture.
Heather recommends we declutter our bags and only carry the most important stuff that can fit in our small purses. Also, choosing belt purses that can be worn around the waist and crossbody handbags can give us a sleek look and instantly turn our drab style into fab!
9. Not Parting Ways with Your Outdated Clothes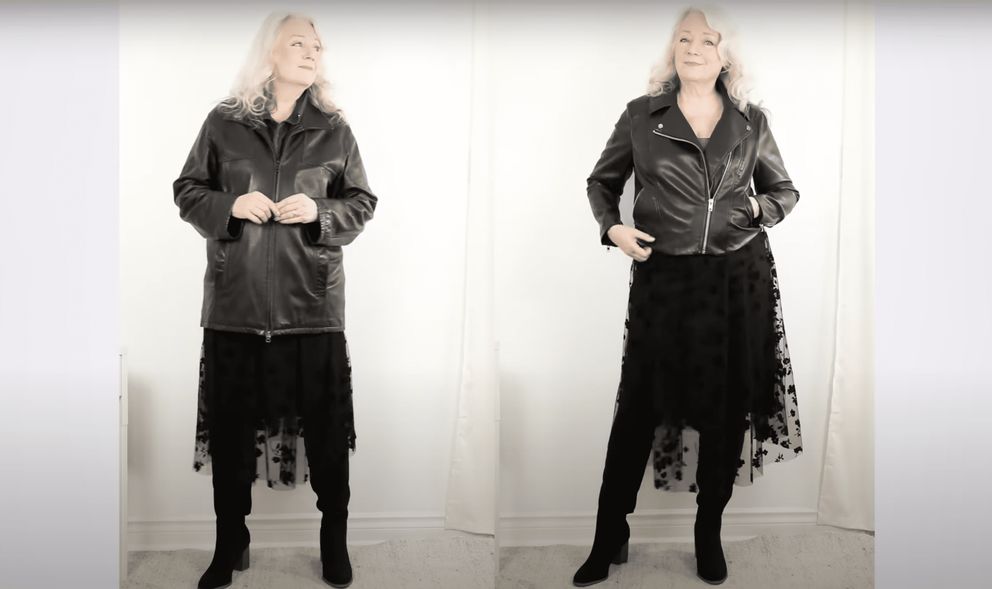 Our emotional attachment to old, favorite outfits, especially that much-coveted leather jacket, is understandable. But long gone are the days when slipping into those heavy jackets brought out the best in us. For a more chic and modern 2000 vibe, it's better to pick a faux leather jacket and pair it up with pants, jeans, or a dress.
It will give you a more youthful flair, accentuate your curves and edges, and subtract the puffiness from your face. Short-body jackets are trending for a good reason, and adding them to our wardrobe will be refreshing.
10. Not Changing Our Makeup Routine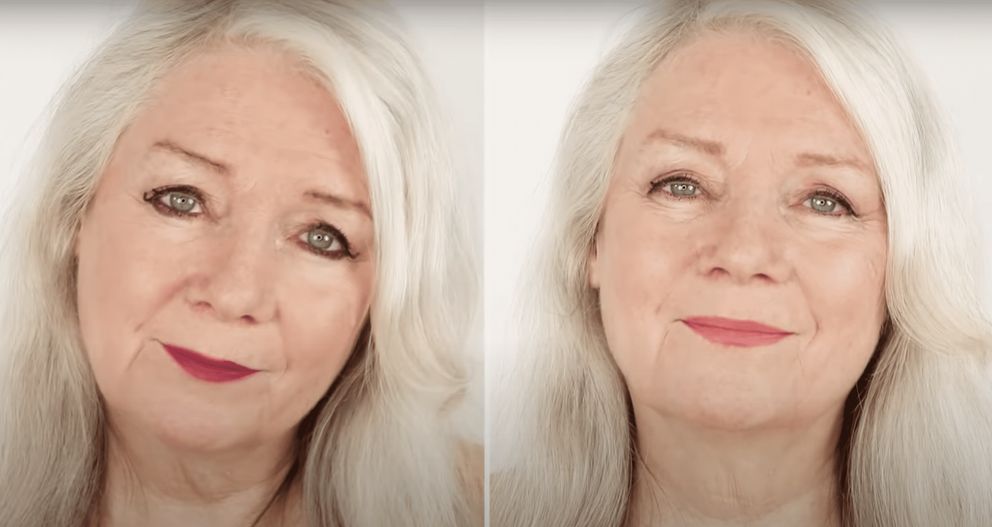 It's convenient to stick to one beauty routine for many years rather than change it every once in a while. But according to Heather, our old ways need a little zhuzh if we want to look younger and graceful. One way to achieve this is by ditching our fondness for darker colors.
Painting our eyes with dark eyeliner all around, wearing dark lipstick, and highlighting our eyebrows black or brown will give an artificial, harsh appearance. The only way to fix it is by choosing lighter shades that are more natural and youthful.
The Online Feedback
To say people love Heather's handy fashion advice and appreciate her online presence would be an understatement. Many of her videos have received thousands of views and garnered supportive comments from netizens far and wide. Let's take a look at a few messages worth mentioning:
"It really is amazing how just a few changes make such a big difference in our fashion choices and our makeup choices! You really demonstrated both fantastically!"
— (LisaHarr1) May 20, 2022
"Afraid I am guilty of some of the not so good choices you mentioned! Thanks for suggestions and showing items that look nicer (sic)!"
— (Martha) July 2022
"First of all, I like that you have a realistic body type. A lot of style videos for older women are modeled by size 2 gals and I just sit there thinking the fashions won't look the same on my size 8 body. Also, I think you hit the nail on the head using the word 'youthful.' It is a mistake to try to look 'young' when we're clearly not young (sic)."
— (lisalu910) June 2022
"I just love these 'Before and After' videos you do. I have to laugh at how frumpy you make yourself look."
— (Darcy Palmer) May 20, 2022
Have you ever made any of the mistakes mentioned above? If you enjoyed reading this article, share it with your family and friends. In the meantime, click here to read about the six mistakes that women over 50 should absolutely avoid to appear graceful.