While battling leukemia, a 4-year-old Texas girl suddenly lost her mother. The little one had never imagined living without the person who cared most for her. Her worst nightmare came true months later when her dad breathed his last.
Emerie Servantes, from San Antonio, Texas, was loved by her parents, Jessica Brill and Johnny Ray Servantes. When the little girl was born, her parents instantly fell in love with her tiny hands and feet. They did everything to ensure Emerie always felt comfortable.
Brill and Johnny hoped their daughter would achieve her milestones like most babies, but fate had other plans. The parents discovered something shocking soon after their baby girl suddenly fell sick.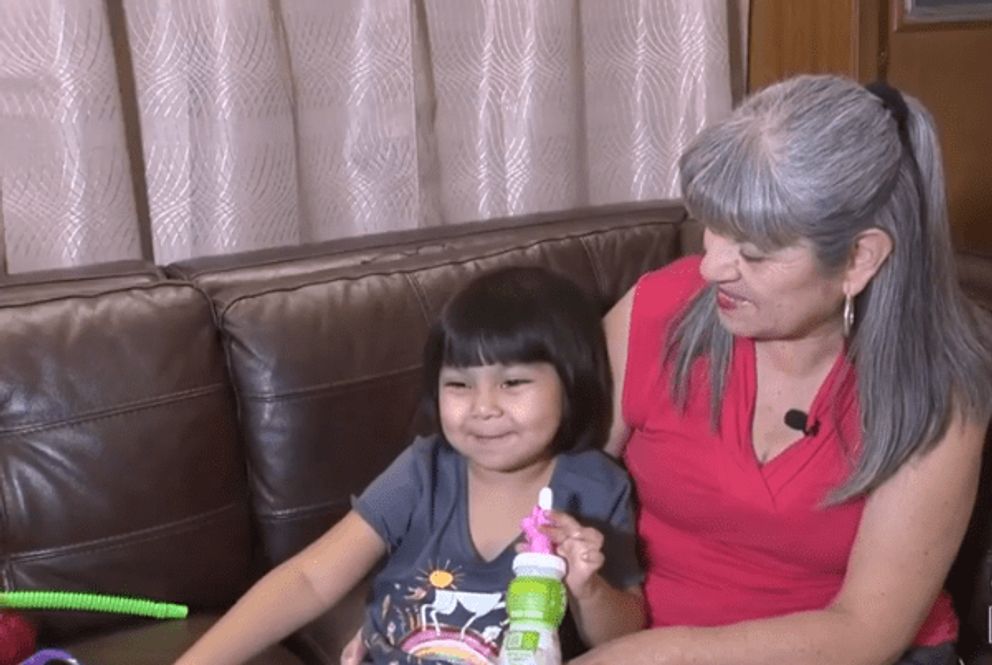 The Baby Girl
Little Emerie was about two years old when she suddenly didn't feel like eating. Brill noticed her daughter wasn't interested in playing with her toys and didn't even have the strength to walk from one room to another. The worried mother recalled:
"I had to take her to the emergency room because she wasn't moving. She would just lay in the bed."
When the doctors ran tests on Emerie, they said she was anemic and prescribed blood transfusions. Days later, the little girl returned to the hospital with the same symptoms, so the doctors ran other tests on her that revealed something unexpected.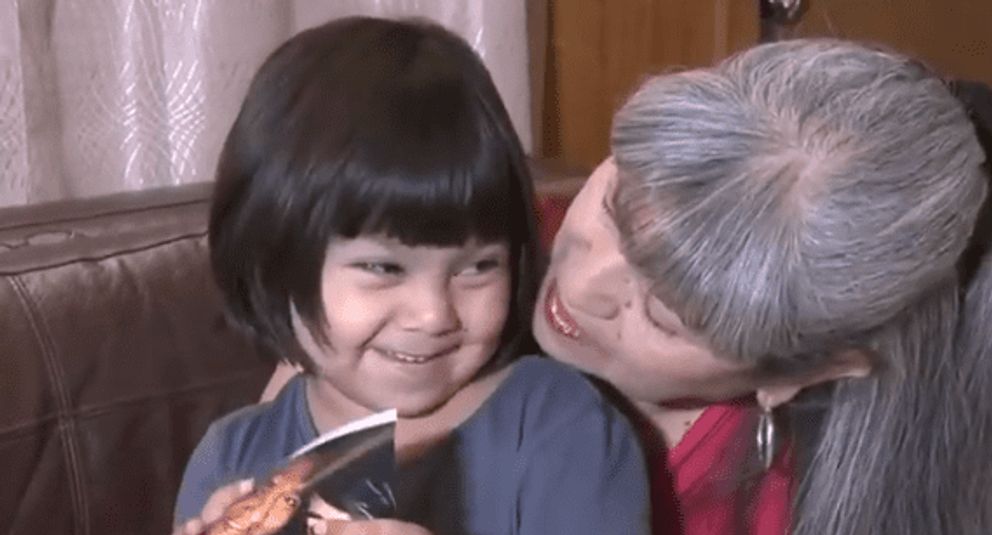 The Scary Diagnosis
On October 19, 2020, the doctors diagnosed Emerie with leukemia. Never in a million years had Brill and Johnny thought their baby girl would undergo rounds of painful chemotherapy sessions.
Losing the person who cared for her the most after fighting cancer was a traumatizing experience for little Emerie.
"Mommy, don't let them hurt me," Emerie would tell her mother every time she saw the doctors. Brill's heart would break hearing those words, but she stayed strong for her little one.
Supporting Little Emerie
When Emerie was undergoing chemotherapy, her parents came together despite being divorced. They wanted to see their daughter happy and prayed for her speedy recovery, unaware that they would soon close their eyes forever.
Months after her chemotherapy began, Emerie started losing clumps of hair. Whenever Brill ran her fingers through Emerie's hair, she saw a bunch of hair between her fingers. At first, Emerie thought her mother was breaking her hair.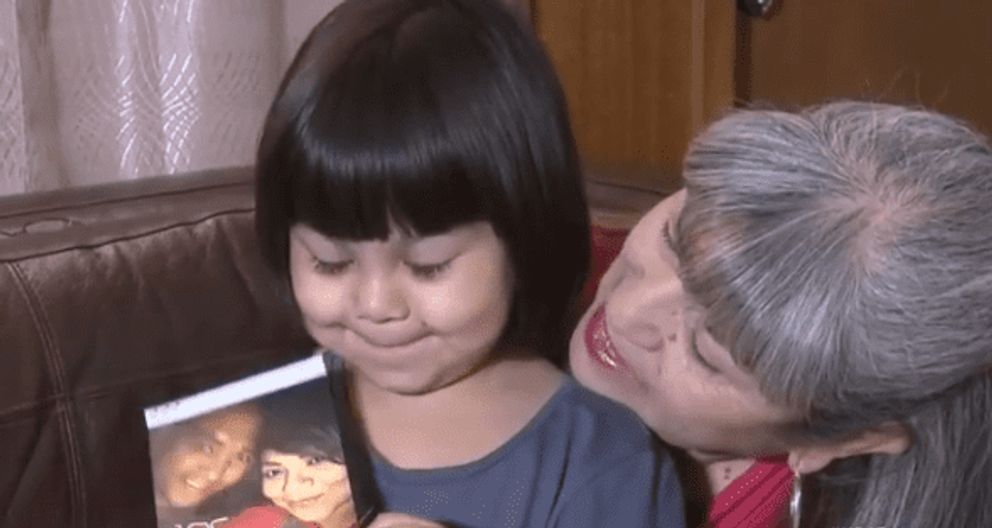 Soon, the little girl had a bald spot on her head. To make Emerie feel better, Brill and her sister, Isabel, shaved their heads. Brill said:
"I knew it was the only way to connect with her and let her know she is just as beautiful whether she has hair or not."
While Brill's daughter underwent cancer treatment, her family and friends supported her in every way possible. Some showered the little girl with gifts, while others helped Brill financially.
An Unfortunate Incident
Brill hoped she would see her daughter's health improve, but an unfortunate incident ended her life before that could happen. On March 27, 2022, Emerie lost her mother. Emerie's grandmother, Linda Servantes, revealed:
"A drunk driver her on the South Side."
Losing the person who cared for her the most after fighting cancer was a traumatizing experience for little Emerie. She developed separation anxiety and always wanted her father to stay with her. As a result, Johnny couldn't go to work.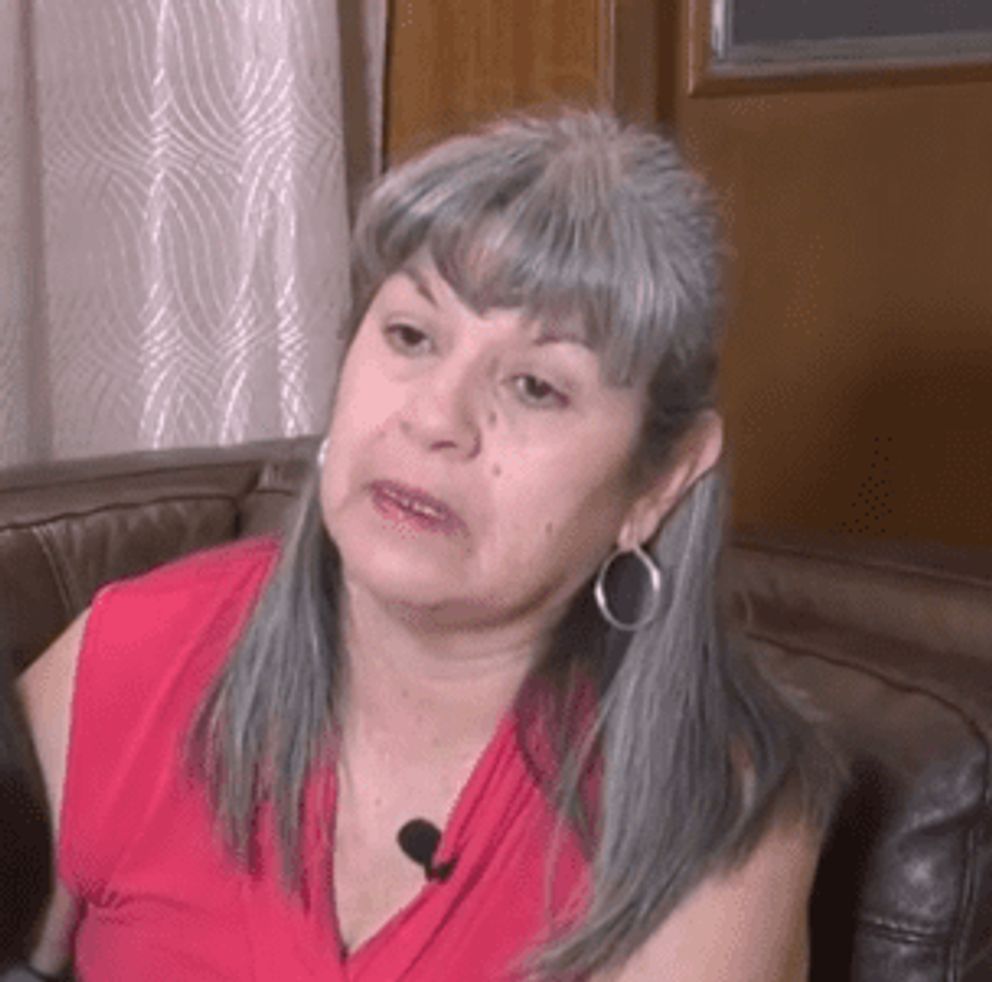 Helping the Father
To support Johnny during this difficult time of his life, his mother set up a GoFundMe page. She had a goal of raising $10,000, and more than $1,300 were raised through 22 donations. Linda explained her son's truck broke, and he couldn't get it repaired. She added:
"He needs transportation to take Emerie to her chemotherapy and doctor visits."
One At A Time Campaign Director Nick Ordonez spoke to Johnny and Emerie on a video call. After learning about their challenges, Ordonez created a fundraiser campaign on his website.
Bad News
"She seemed like any other happy young girl who just wanted to have fun," Ordonez said. However, he felt terrible for the little girl because she went through so much at a young age.
One day, Ordonez received a call from Johnny telling him about his health condition. He revealed that he couldn't get out of bed for a few days and learned something unexpected upon visiting the hospital. He told Ordonez:
"I can't believe I'm even saying this, but I have cancer."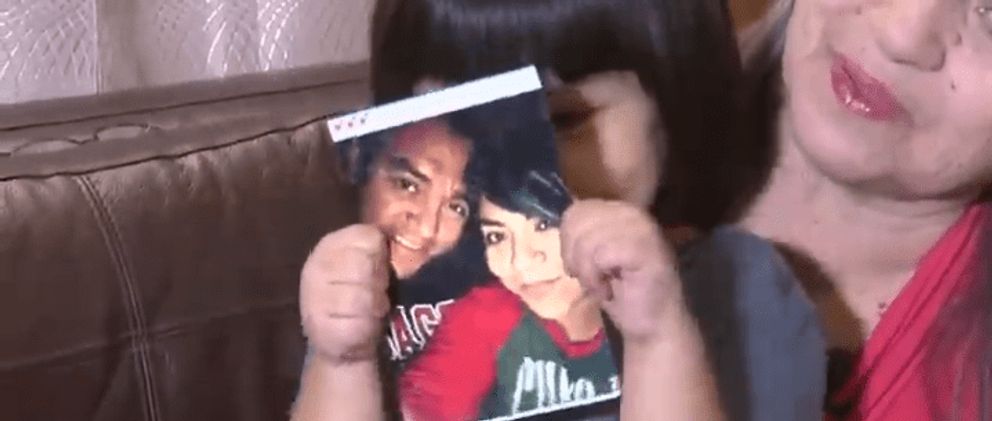 The Worried Father
Instead of worrying about himself, the kind father could only think of his baby girl. He feared no one would help her after his death, so he requested Ordonez to continue raising funds for Emerie. The worried father didn't want the fundraiser to stop after his death.
He also taught Linda how to look after Emerie and what treatments she had to undergo. It seemed like the father knew he would breathe his last soon. Three weeks after his diagnosis, Johnny passed away on September 29.
Losing both parents five months apart is something no child deserves to experience. Little Emerie faced this tragedy when she was too little to understand the concept of life and death. Linda said:
"It hurts so bad. I expect him [Johnny] to come through the door and pick her up to take her, and he's not coming."
Gone Too Soon
When Linda would ask Emerie where her parents were, the little girl would reply, "With Jesus." Then, Linda would tell her granddaughter that Brill and Johnny were in heaven together.
The devastated grandmother always reminded Emerie how much her parents loved her. She would show her their pictures and tell her stories to make Emerie feel good.
Meanwhile, Ordonez felt heartbroken after learning about Johnny's sudden demise. He had spoken to Johnny a day before he passed. One At A Time Campaign aimed to send Emerie on her dream trip to Disney World and help the family with their expenses.
As of October 18, the fundraiser campaign has collected more than $7,700. People also left heartfelt messages for Emerie and her family in the comments section.
Her Fifth Birthday
When interviewers from KSAT asked Emerie what she wanted on her fifth birthday, she told them she wanted "Peppa Pig figurines." Emerie will be celebrating her birthday in December.
Johnny had planned a party for his daughter when he was alive. Not only was it a birthday celebration, but it also marked Emerie's victory over cancer. She was cancer-free after undergoing treatments for two years. Linda said:
"You still have to go for another two years for more checkups and stuff."
While Linda wished Emerie's parents were there to celebrate her birthday, she felt thankful that her son taught her everything before leaving. She didn't struggle with looking after her granddaughter because her son had already guided her well.
What Emerie went through is something no child should experience. We hope the little one never has to undergo another chemotherapy session and that her cancer never returns.
We pray Brill and Johnny rest in peace and their daughter always remembers her parents as heroes who looked after her when she needed them the most.
Click here to read another story about a Pennysylvania couple who discovered their twin babies had rare eye cancer. What happened in the following months was something they weren't expecting.