A little girl looked forward to ringing in her seventh birthday with a massive celebration, surrounded by her family and friends. She was all set for her Sunday party when fate's intervention changed everything, leaving her loved ones forever broken and crippled by an irreparable loss.
Life is a precious gift that comes with no promises of tomorrow. Despite our best intentions and well-laid-out plans, anything can happen at any moment, altering our reality and leaving us at a severe loss for words.
While nothing in life is guaranteed, the least we can do is make the best of today and cherish our time with our dear ones. Still, nothing hurts more than having to wave goodbye to our beloveds — a painstakingly difficult scenario that one would never wish on anybody. Something similar happened to the family in today's story.
The Shaffers
Rebekah and Michael Shaffer were a lovely couple who lived with their daughter, Bridgette Shaffer, in Royal, Arkansas. Their life was picture-perfect, with every new day filled with endless joy, surprises, and an outpour of love and familial warmth.
The young girl had looked forward to ringing in her special day and rocking her Sunday best; little did she know that the universe had other plans.
A Lively Little Girl
Michael worked for Driven Towing and Recovery and had been a volunteer member of the Piney Fire Department for several years. His wife worked for Startek in Hot Springs and taught gymnastics on the weekends at Hot Springs Gymnastics.
The couple's daughter, Bridgette, was a student at Mountain Pine School. She was loved by her family and had even won the hearts of her teachers and classmates.
Always Smiling
Lisa Engebretson, principal of Mountain Pine Elementary School, talked fondly of Bridgette. She described the youngster in these words:
"Anytime you met her, she had a huge smile across her face, and it was contagious, and that's one of the things we talked about in here."
A Life-Changing Day
Bridgette was a cheerful child who knew how to uplift people's low spirits and make them smile. On Saturday, September 10, 2022, she and her mother were headed to Searcy, where the latter would participate in her first fashion event. In a Facebook post, Rebekah, 35, stated:
"Getting ready to head to a fashion show lots of pictures to come (sic)!"
Sadly, Rebekah's words didn't become a reality because she and her little princess never reached their destination.
An Unimaginable Tragedy
Also present in the car was Rebekah's family friend and best buddy, Linda Godwin, 67. The lovely trio couldn't wait to enjoy themselves, not knowing that fate had something completely different in store for them.
In an unfortunate turn of events, their car suffered a tragic accident on Highway 70 East. Sadly, there were no survivors, and all three occupants succumbed to their wounds, leaving their loved ones forever broken.
The Birthday that Never Happened
Even more heartbreaking, the fatal crash occurred just a day before little Bridgette's birthday. She would have turned seven on Sunday, September 11, and had already sent out invitations to her friends for the party.
The youngster had looked forward to ringing in her special day and rocking her Sunday best; little did she know that the universe had other plans.
Gone Too Soon
Piney firefighter, Carla Woods, described Bridgette as an active youngster who was a part of her school's softball and cheering team. She also added:
"My favorite thing about Bridgette was she played in the dirt, she was a full tomboy at heart but she always had on her Sunday best … a little Sunday dress. Rebekah and Bridgette wore big smiles, huge smiles (sic)."
The gut-wrenching news of the three Arkansas residents' demise shattered their loved ones. Lisa and Rebekah's husbands, Mark Godwin and Michael, worked together as Piney firefighters and were also best friends.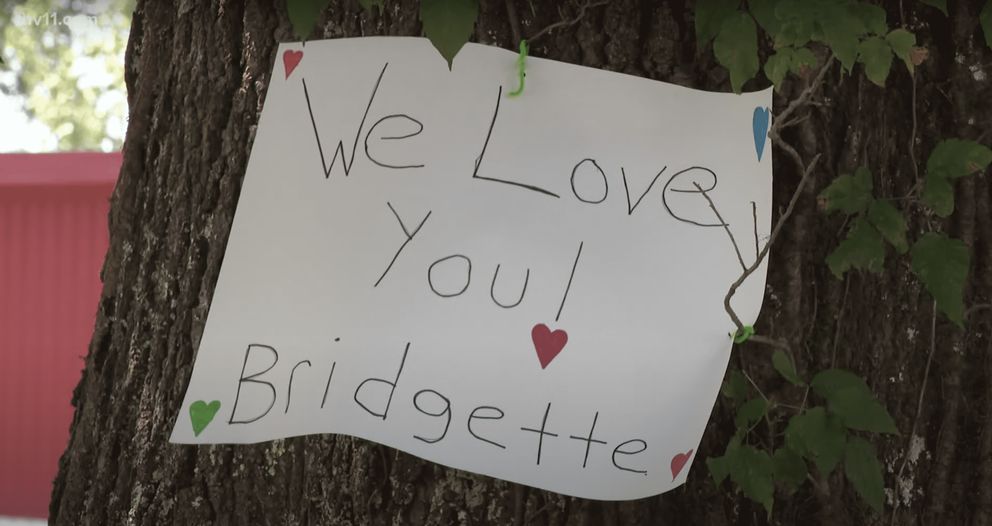 A Tough Time
Piney Fire Chief, Scott Miser, offered his heartfelt condolences to the bereaved families and thanked the people for coming together and grieving as a community. He mentioned:
"It's a tough time; nothing can make it go away, but the outpouring of support has been really, really great."
Honoring their Friend
The heart-rending loss of his beautiful wife and lovely daughter crushed Michael, who had dreamed of seeing his little princess accomplish her goals. One of the many things that Bridgette wanted to do was to reach the end of the monkey bars in her school's playground.
On Monday, September 12, the late youngster's school held a monkey bar challenge to honor her memory. Several pupils who had planned to attend Bridgette's birthday party came together to remember their dear friend. Principal Engebreston revealed:
"[Bridgette] was supposed to have a party Sunday, which of course got canceled. So we had a birthday party for her."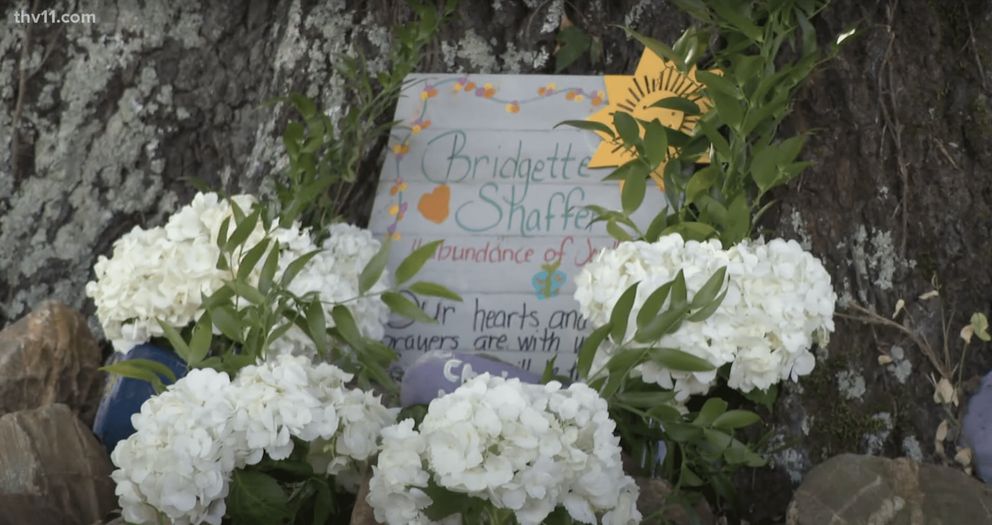 A Life Celebration
The Mountain Pine students spent the party playing Bridgette's favorite games and released balloons in her memory. Sheila Gadberry, the school district's public relations coordinator, said that the pupils, teachers, and parents had brought flowers and memorial rocks for the late youngster. She added:
"There were several students scheduled to go to a birthday party for [Bridgette], so they held a birthday celebration/life celebration [Monday] morning in her first-grade classroom."
Engebretson shared that the school tried its best to do "what would help them to grieve and to grow." Parents, counselors, and pastors joined the Mountain Pine School District as they collectively mourned one of their beloved students.
Never Forgotten
Moreover, Engebretson said that Bridgette's name would not be removed from her first-grade classroom until her class-fellows said they were prepared. Despite being in Heaven, the little girl's name was still on her desk, the calendar, and called out during the attendance.
The Pine Fire Department set up individual GoFundMe accounts for the Shaffers and Godwins. As of September 15, over $2,000 have been raised to cover Lisa's funeral expenses, while Rebekah and Bridgette's crowdfunding page has received more than $5,000.
Serving His Community
While sharing the grief of Mark and Michael, Fire Chief Miser stated, "There's no doubt in my mind they are in a better place. We've just got to run our race and go up there and join them."
Despite not being ready to give an interview, a heartbroken Michael continues to serve his community as a firefighter, making his late wife proud in the heavens.
Our hearts go out to the Godwins and Shaffers, and we hope and pray that they can heal from their heart-shattering grief and loss and find peace soon. May Rebekah, Bridgette, and Lisa's souls rest in eternal peace. You will forever be in your mom's loving embrace, dear girl.