Arnold Schwarzenegger, 75, is a superstar but he's also responsible for running his household and taking care of his animals. The actor recently gained another role—that of grandfather.
According to reports, in 2021, Arnold Schwarzenegger's estimated net worth was $400 million. His wealth has allowed him to live in Los Angeles' Pacific Palisades neighborhood, where he has a mansion that gives him views of the Pacific Ocean and canyons.
The "Terminator" star has been living in the Mediterranean-style home with his family for a while. The property spans over 2.5 acres and is in one of the city's most exclusive gated communities.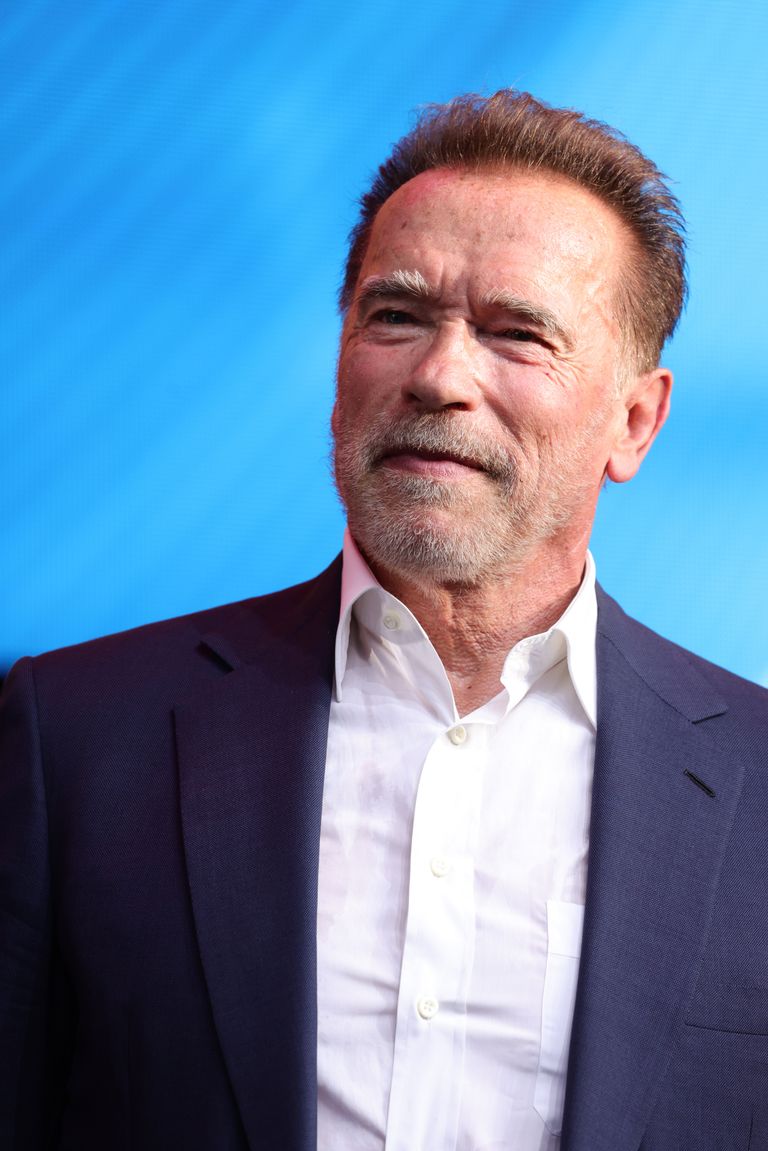 The residence has seven bedrooms and bathrooms to accommodate his five children, Joseph Baena, Katherine, Christina, Patrick, and Christopher Schwarzenegger when they visit. The Golden Globe Award nominee's house has more stunning features.
It has several living rooms, a chef's kitchen, a private gym, entertainment areas, and more. Outside, the home has a tennis court, a vast swimming pool with a spa, and a duck pond. It also has balconies and an outdoor patio, with private views of the beach and mountains.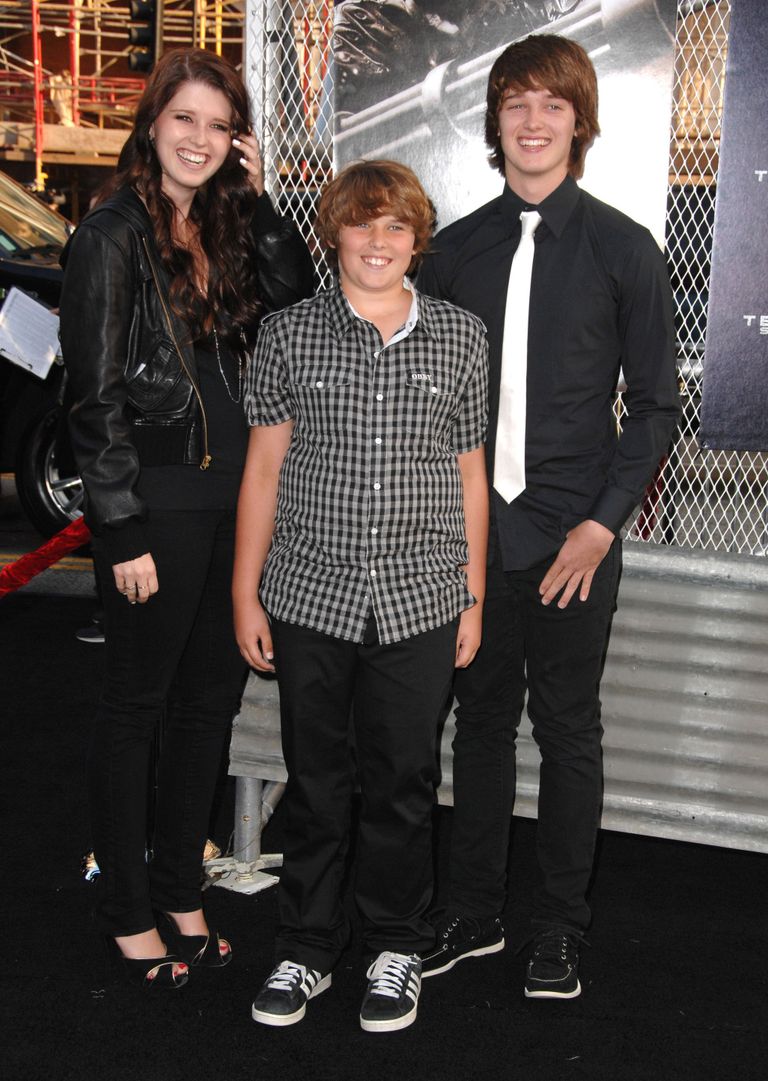 The land has plenty of room for the actor and his pets, including his pony Whiskey and Lulu, a miniature donkey, to have a stable in the backend of the property.
The "Predator" star's residence also has fun spaces and patio furniture. His backyard accommodates his pets, who could run freely in the large open field.
In 2020, Arnold gave fans a look into his home during the COVID-19 lockdown. When the pandemic's quarantine began that year, the actor shared a video of himself hanging out with Whiskey and Lulu in the kitchen. His backyard patio was in full view of the massive grassy field. The actor's lounge area allowed him to enjoy the outdoors, rain or sunshine.
The "Total Recall" star relocated from the family home to his place, not far away, so he could be closer to his children after his separation from his wife, Maria Shriver.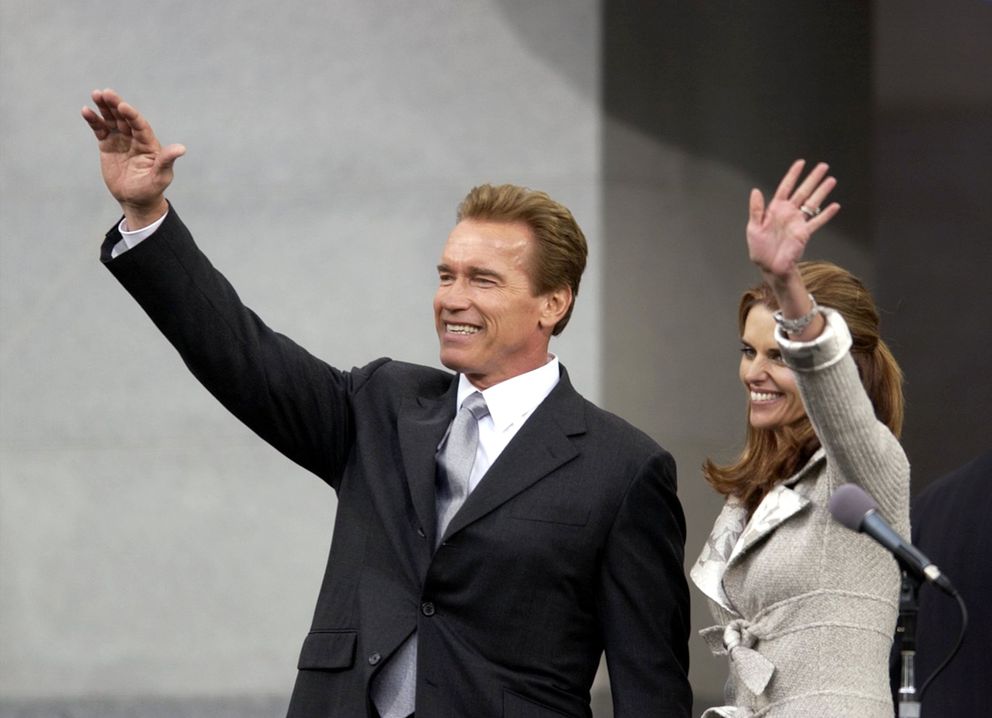 Arnold, who had Katherine, Christina, Patrick, and Christopher with his ex-wife and Joseph with his former staff member, Mildred Baena, might be super rich, but he still took care of some things in his household on his own.
Arnold's Daily Routine and Ordinary Life
In 2014, Arnold shared a photo on Facebook of him pushing a filled-up trolley at a Walmart. The actor revealed how he'd gone to the store, saw his Muscle Pharm Arnold Series products on the shelves, and got an idea.
He decided to challenge his fans to go to the store, find the product, take photos, and share them with him—after which he'd upload the best ones.
It wasn't the first time Arnold was spotted shopping at the chain store. In 2011, the former California governor created havoc at an Albuquerque, New Mexico Walmart just by being there. He was shooting at the location and tweeted that he'd gone to get healthy snacks at 2 a.m.
According to reports, the actor spent $300 on warm clothes for his crew and shared a photo of where he checked out. He also thanked the Walmart employees for their assistance.
In February 2022, Arnold shared his morning routine during a "Jimmy Kimmel Live" appearance. He revealed he would get up early at around 5:45 a.m. or 6 a.m. to tend to his "complaining animals."
For the first hour, he would feed his animals because Lulu would "scream" if she didn't get attention and released from her stall! The animals would run around on the grass before he put them back in their stalls.
Besides Whiskey and Lulu, the actor also has Dutch, a big dog, who demanded his food by growling, and his puppy would bite his toes when not fed! The star hilariously shared that if he didn't feed the animals, they'd wake up all his neighbors with their noise!
Ironically, Arnold finds the "farmer's chores" therapeutic and fun and he allows Whiskey and Lulu in the house, where he feeda them oatmeal cookies in the kitchen.
When the dogs get jealous, the actor gives them the cookies, too, even though the treat was meant for horses! He also confessed to Jimmy Kimmel that the cookies tasted so good even he ate them!
Arnold revealed that it could get weird for visitors with the dogs jumping on them and Lulu running through the house! He recalled his cousin's visit before Christmas in 2021, where she was shocked because she didn't know his animals came to the house!
The cousin was surprised when Lulu ran into the house and screamed, demanding cookies. The actor calmly spoke to the animal, and his flabbergasted cousin asked what the pet was doing in the house and not in the stable!
Arnold [Schwarzenegger] shared how Katherine [Schwarzenegger Pratt] freaked out whenever Lyla was touched because she believed he was holding the baby wrong.
Besides acting, the star made his fortune by modeling, being a politician, a bodybuilder, and a businessman. Things changed though when he welcomed special people into his life.
How Arnold's Life Changed When He Became a Grandfather?
In 2022, Arnold became a two-time grandfather when his daughter, Katherine, and her husband, Chris Pratt, welcomed their second child, Eloise Christina. The star noted how easy it was to play the role and explained why.
When his oldest granddaughter, Lyla Maria, visited, he would play with her for about an hour or two. He placed her on the horse, they played with the dog, and after two hours of visitation, the child and her parents would leave!
The actor said he has a great time when they visit him, and while he thinks Chris is a great guy, he is super proud of his daughter. Moreover, he relishes the time he gets to spend with his daughter, son-in-law, and granddaughter when they come over because:
"When they come over the whole house lights up."
In 2021, the "Twins" star said Lyla had visited him at his Los Angeles home several times. The little girl got to sit on Whiskey and Lulu, and he anticipated she would be a great horseback rider.
He said he'd never changed his granddaughter's diaper because his daughter was the expert. Arnold shared how Katherine freaked out whenever Lyla was touched because she believed he was holding the baby wrong, and he'd argue that he'd done it before and thought the whole bickering was fun!