Every time we read that Goldie Hawn is approaching her 80s, we end up doing a double-take. As an avid yoga lover, Hawn managed to keep herself in spectacular shape and in a peaceful state of mind, which seems to be prolonging her youthfulness as the years go by. But physical activity is not her only secret, Goldie cracked the ultimate worry-free skincare regimen for herself, which, judging from her glowing face, is one we should all consider.
Her skincare routine is as easy as ABC.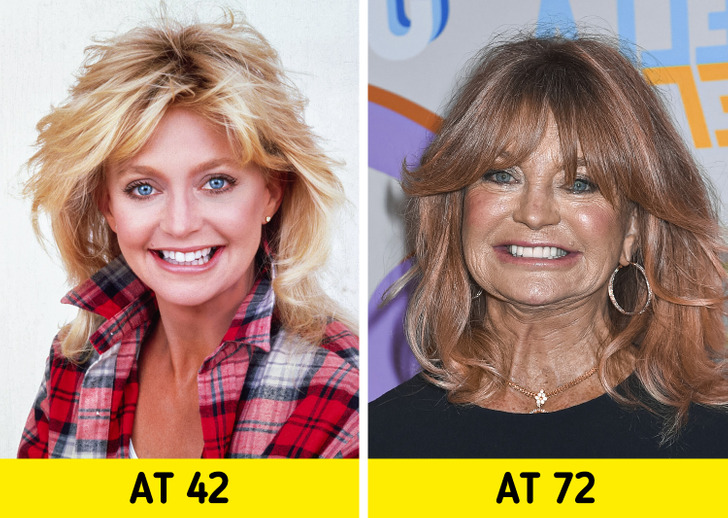 Goldie doesn't buy into skincare fads that can take up to an hour of prepping before going to bed. According to her, all she needs are a couple of creams and her own hands. She explained: "I wash my face every night, and I massage it for about 3 minutes, and then I put creams on my face, and I go to sleep. And then I wake up in the morning and do the same thing!" So the best part about this routine is that it's the same morning and night. That would take a load off our minds for sure.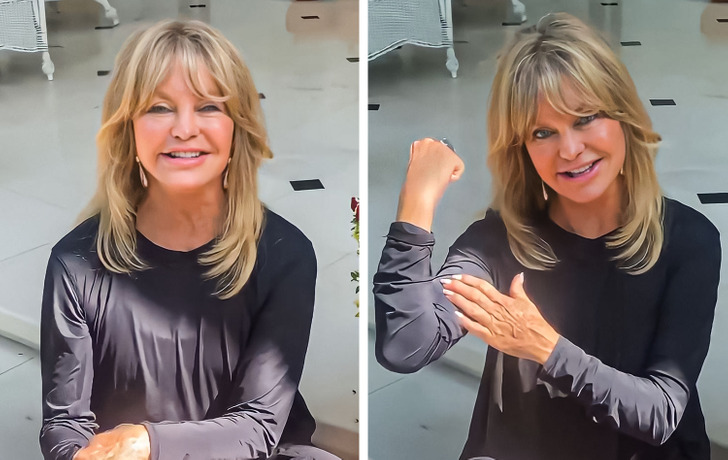 You might think routine is simply not enough to keep Hawn looking radiant. Well, not exactly. She revealed a couple of tricks up her sleeve, but it's still minimal: "I don't do much. I was using coconut oil for a while on my face. My mom used to do lemon — she'd squeeze lemon, and she'd put it on her face." And it won't cost you a fortune.
She prefers to keep everything as natural as possible.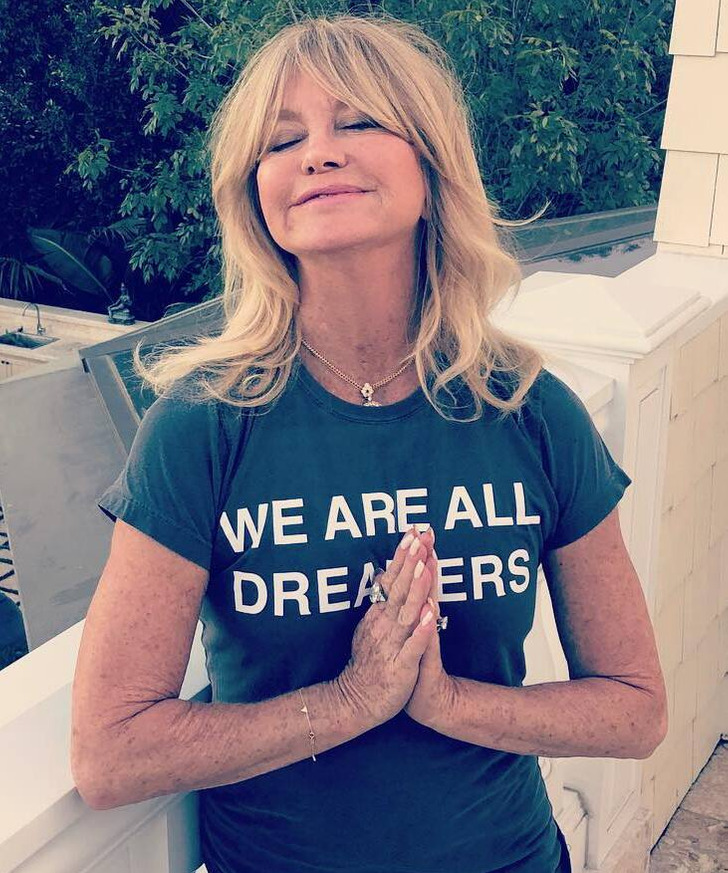 And Goldie's all-natural routine doesn't stop there. She also revealed that her hair color is all in her genes: "I know it sounds strange, but I've never colored my hair. I just put a regular rinse on it because I don't have any chemicals on it." Perhaps her name also has something to do with her perfect golden locks.
Her secret to youthful skin can be used by anyone.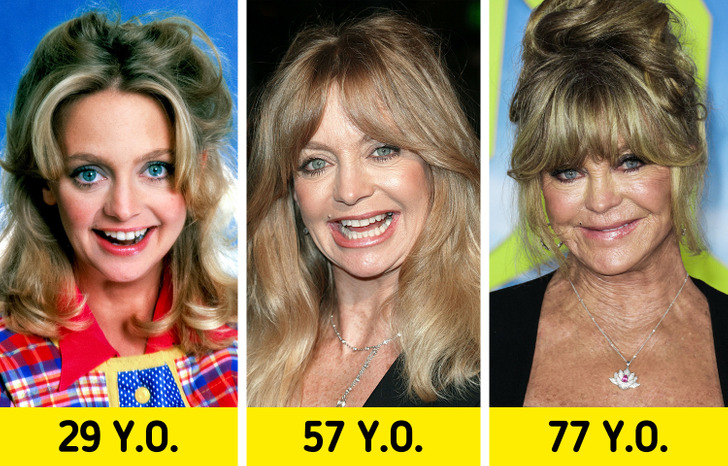 But we all know creams and masks aren't the only necessary steps in our routines. According to Goldie, she maintains her youthful skin by protecting it from the sun and making sure she's hydrated: "I put on a little sun guard in the morning when I remember, and the rest of it is just making sure that you're hydrated and that you eat a lot of oil-based foods or oils and smile a lot." Be right back, we're stacking up on SPF and avocados.
She doesn't focus on her imperfections.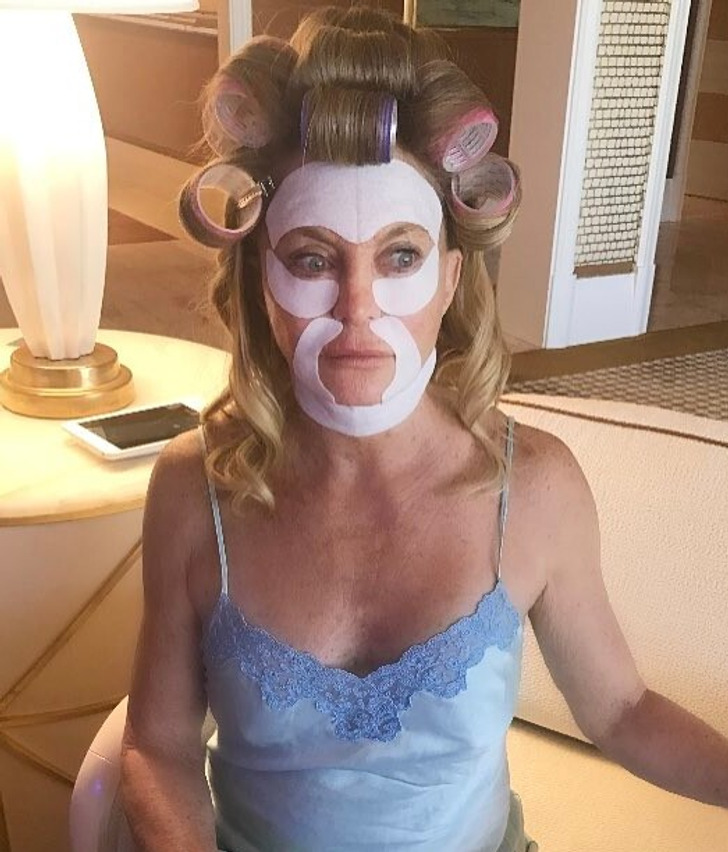 Goldie believes that beauty also heavily depends on your mindset. It's very easy to lose your confidence by comparing yourself to others and constantly gnawing at your imperfections. In the end, those insecurities could become your only reality. The Hollywood star has a beyond simple solution to this problem: "I also glance a lot at my face, but I don't study it. I'm not a studier of my face, of my beauty."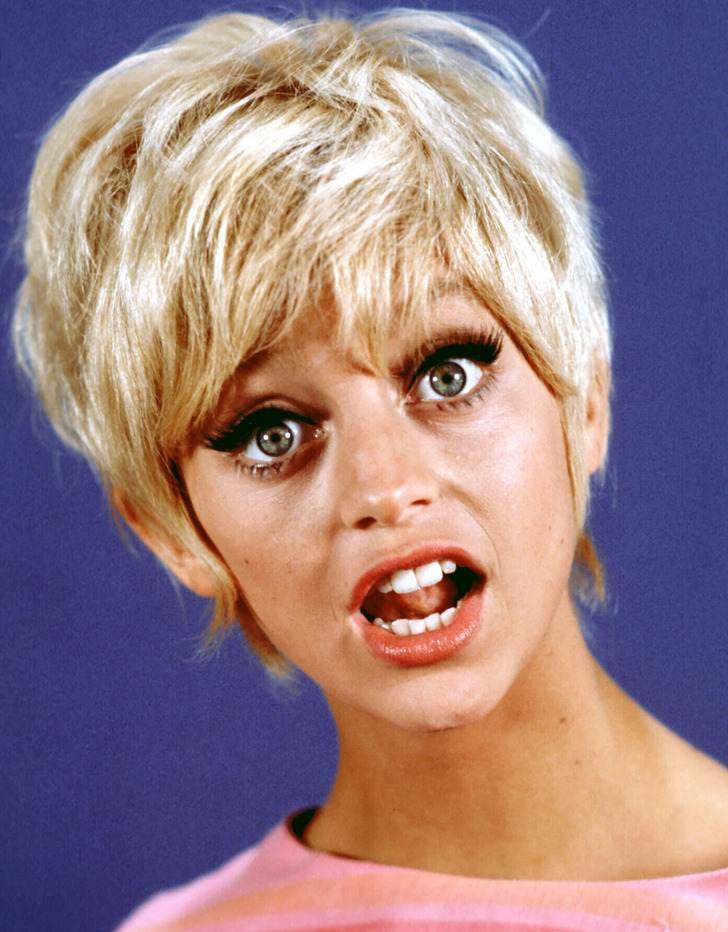 She also taught her daughter that beauty comes from within, literally.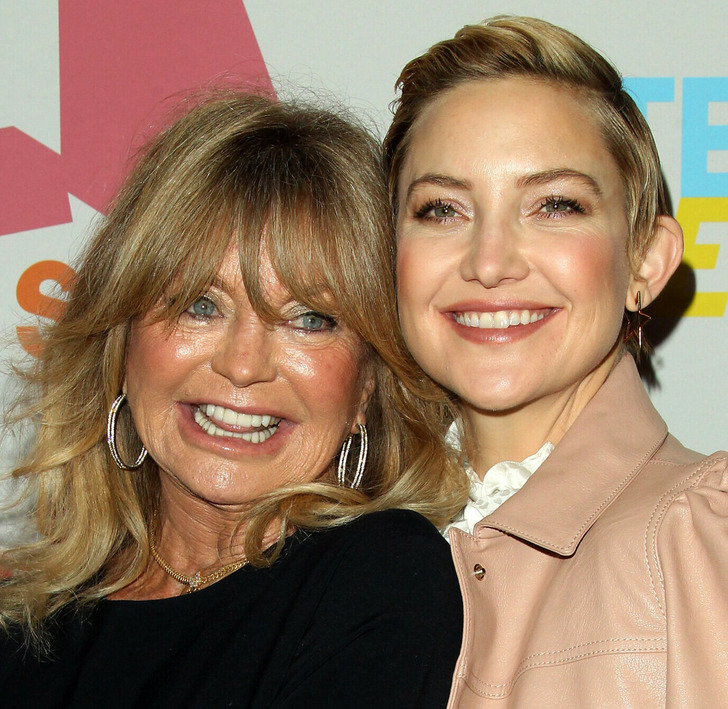 But Goldie isn't the only proof that her methods work. She's passed down all her beauty tricks to her daughter Kate Hudson, who's also a beyond-gorgeous woman. Kate has watched her mom all her life and picked up a few highly useful habits from her.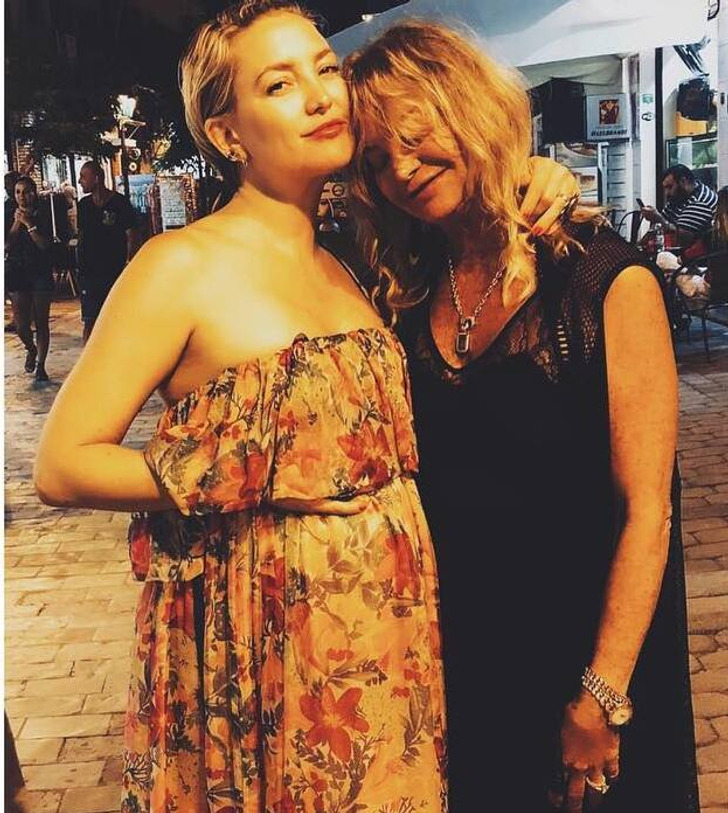 According to Kate, the mother and daughter also focus on their nutrition: "I think it's more the stuff we eat. Like green juice—mom's been drinking green juice forever. And taking teaspoons of olive oil. We love products, and we have fun with products, but in terms of the real stuff that I've learned from mom, it's her lifestyle. She was always healthy and active and drinking something green."
Do you believe in a natural skincare routine? Which one of Goldie Hawn's habits do you follow or would want to try out?
Share This Article