A tiny newborn struggles to survive, using all the strength he can muster to keep on moving. If anything is helping him push through this enormous battle, it's the love, bond, and warm cuddles from his adorable twin brother.
32-year-old mother Kelly Graves and her husband, Billy Graves, 35, from Essex, England, said hello to their twin baby boys Chester and Otis Graves on July 15, 2021. Both were born prematurely at around 7 months. Otis was able to leave the hospital after 6 weeks at a healthy weight.
However, his other half had to remain, weighing at only 3lb 6oz because of a condition called Selective Intrauterine Growth Restriction. This occurs in the womb and slows the growth of the baby.
The two newborns were finally able to meet each other on September 22, 2021. Taking to Instagram, Kelly shared several snapshots and a clip of their touching encounter with one another, expressing in the description:
"It took 10 weeks to meet outside the womb but it was definitely worth the wait. It was as if they had never been apart. ??"
The pictures and video were adorable, with both babies dressed in white and clearly comfortable around one another. In the first snapshot, Otis can be seen cuddling his brother while they are both sound asleep.

The post has become extremely popular, with 912 likes and a large number of comments. Many of these remarks were focused on how cute Chester and Otis are.
The sisters are so close that they were born holding each other's hands.
Others mentioned how lovely it was that the two could finally reunite with each other. Instagram user @rosiehenshawhome specifically commented on how evident and profound their bond is.
This bond between the boys is what the twins' parents believe is helping Chester fight for his life. The mother expressed:
"I have no doubt that cuddles with his twin has helped him keep fighting."
The mom divulged that this meeting between her two little ones was a deeply emotional experience. Kelly claimed that Chester appeared wholly taken in by his identical twin.
BONDING BEFORE BIRTH
Identical twins Jenna and Jillian Thistlethwaite also celebrate this incredible connection that only those born on the same day have. The sisters are so close that they were born holding each other's hands.
Sarah Thistlewaite's twins shared an amniotic sac while in the womb. This rare occurrence is called monoamniotic or "mono mono" identical twins.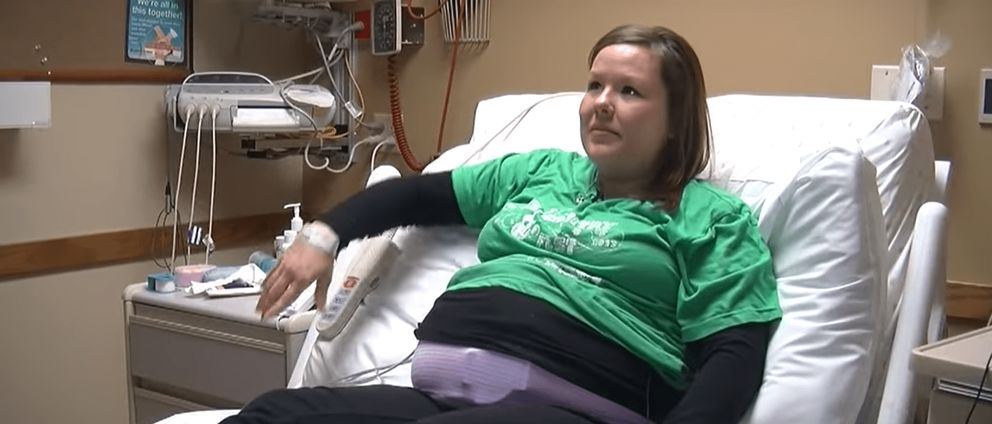 The two were born on May 9, 2014, where after they were delivered, the medical professionals spotted them clasping one another's hands. Pictures of this sweet sight swept across the internet, with one of the doctors who delivered the baby girls expressing:
"These are the moments that I relish, that make coming to work every day worthwhile."
Sarah described the experience as overwhelming, saying that she had no way of explaining the incident that would give it justice. The entire OR, she claimed, was teary-eyed.

ALWAYS ROOM FOR MORE
Twins are an absolute blessing. In father Michael Hawthorn and mother Terri Hawthorn's case, they received 5 more of these blessings when, after they adopted twins, they ended up taking in their 5 siblings.
After their four biological children entered adulthood, these two parents decided to foster children with no intention of adopting. However, in 2018 they changed their mind, adopting Korgan, who was 3 years old, and Haizlee, who was 1 year old.
Following this and after fostering 10-year-old twins Lacey and Layna and meeting their 5 siblings, they managed to become the official parents of all 7 of them in the same year. It seems that double the trouble always equals double the love.