Blake Shelton announced leaving "The Voice" after 12 years of judging and shared his thoughts about this decision.
Blake's life changed after he became a family man with three stepsons. His wife had concerns about him as a stepdad, but he proved she was wrong.
Blake is sentimental when he talks about his stepsons and can't live without them.
Blake's wife supported her husband after he announced leaving his favorite job for the family.
The "The Voice" judging panel has become an iconic group as they lead young hopefuls into careers in music. However, the panel has recently lost one of its most treasured members.
Blake Shelton, who has been on the show for many years, recently announced that he would not be rejoining the judging panel next season. He is instead going to focus on spending time with his family.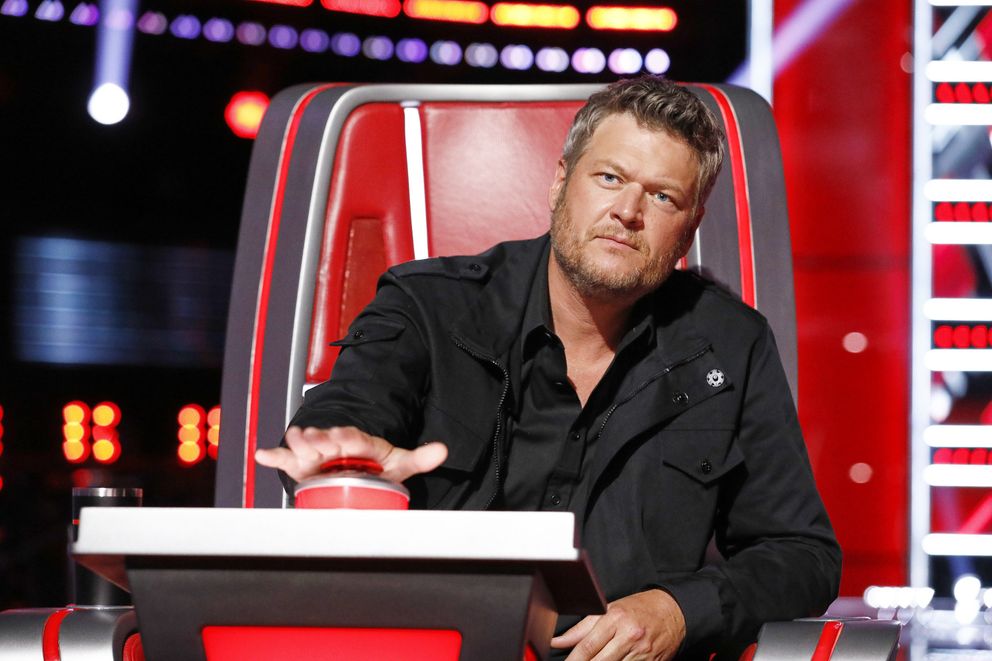 Shelton joined the "The Voice" judging panel in 2011 for the show's first season. The show has now had 22 seasons, and Shelton has been the show's longest-standing judge. His placement on the panel was carefully thought out.
Paul Telegdy, executive vice president of alternative programming at NBC and Universal Media Studios, said that Shelton was picked because he represented a large portion of the American population who loved country music.
RELATED: Blake Shelton Fell for Miranda Lambert While Still Married — They Divorced after He Met Gwen Stefani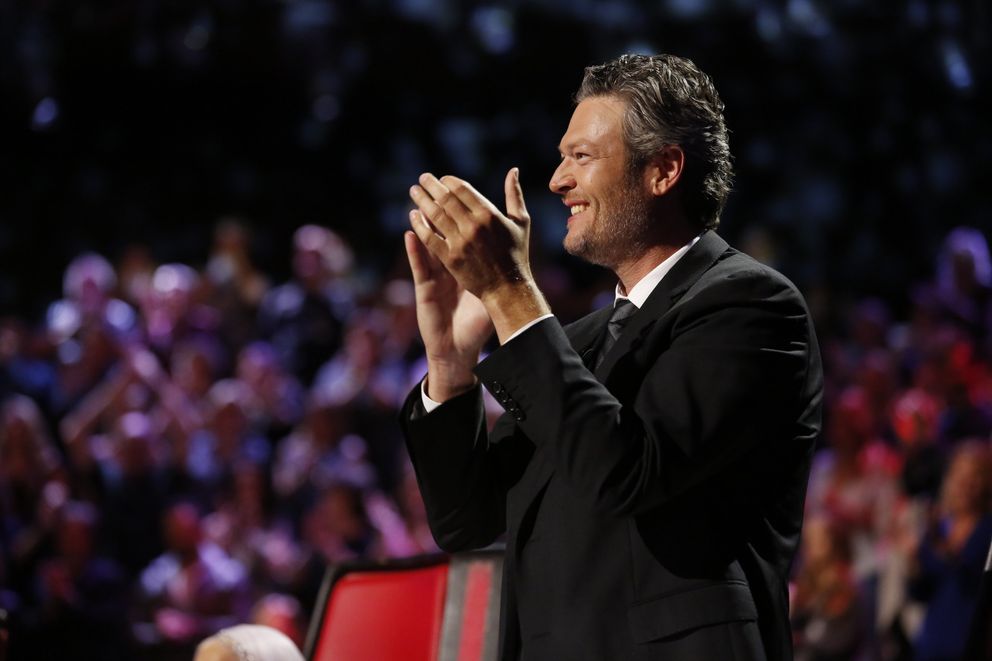 Talking about what he thought Shelton would bring to the show and how he would translate to audiences, Teledgy said:
"Not only is he incredibly charismatic, but his passion for collaborating with and bringing the best out of other talented artists makes him the perfect choice to round out this Dream Team of musician coaches."
Shelton certainly made a name for himself and "Team Blake," as he is the coach with the most wins in the show's history. "Team Blake" boasts eight wins during Shelton's time on the show.
A week ago, Shelton took to Instagram to announce that season 22 of "The Voice" would be his final season on the show. He mentioned that he had been "wrestling" with it for some time but had decided it was the right choice for him.
He included his feelings about the show and all those who brought it together season after season and mentioned that he was blessed to build the connections he did. He shared:
"I've made lifelong bonds with Carson and every single one of my fellow coaches over the years, including my wife, Gwen Stefani!"
He then thanked his fans for all their support over the years and said that pulling off the live shows twice a week would not have been possible without them. His post was met with good wishes from fans and colleagues.
Shelton loved being on "The Voice," but when it comes to his family, he is passionate and committed. He does not have any children of his own but has three stepsons who have drastically changed his life.
Shelton Got an Instant Family
Gwen Stefani and Shelton judged "The Voice" together for some time before they explored a romantic relationship. They knew they would be together for a long time when they got together and eventually got engaged in October 2020.
They then married in July 2021, and Stefani's sons played a massive role in the couple's wedding. A source revealed that the three boys were excited that their mother was marrying Shelton and were eager to be a part of the wedding.
Stefani welcomed her sons, Kingston, Zuma, and Apollo, with her ex-husband, Gavin Rossdale. When talking about how it felt to have stepchildren, Shelton said:
"I've married into a family."
Shelton admitted that Stefani was skeptical about whether or not he could be a stepdad to her children and whether their relationship would last because she had children from a previous marriage, but Shelton proved her fears invalid.
The country star has mentioned on many occasions that he is enamored with his stepsons and loves to teach them new skills like fishing and starting fires on his ranch. Stefani's sons love Shelton as much as he loves them.
Stefani and Shelton began dating in 2015, and her sons quickly accepted him as a father figure. Stefani and her children even spent special holidays like Easter with Shelton, and the boys considered him their father before he married Stefani.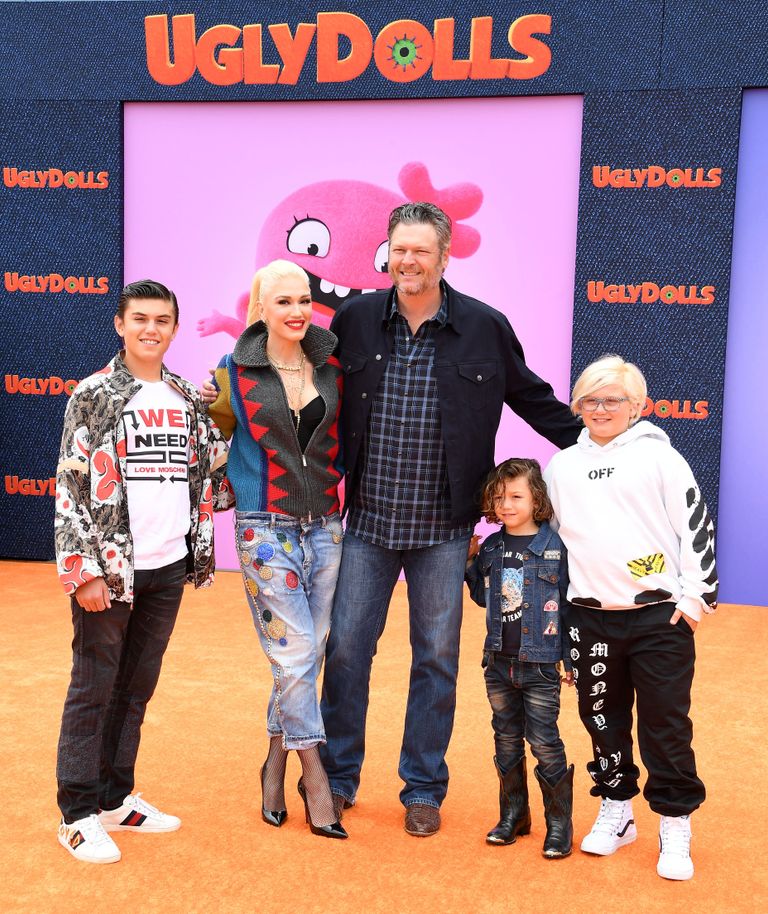 A couple of months ago, just after tying the knot with Stefani, Shelton mentioned that his priorities in life were changing because of his family. He admitted:
"I love The Voice…but those things all take a backseat now to Gwen and the kids, and it's just a new phase of my life."
At the time, he did not announce that he had plans to leave the show but made it clear that his wife and stepchildren came first, leaving "The Voice" as his second priority. He also mentioned that he was enjoying releasing singles but not being tied to albums.
Shelton Was Inspired by His Father
Welcoming Stefani's children into his life was something that Shelton did not have to think twice about because of the example his father, Dick Shelton, set for him many years ago. Shelton's father married his mother even though she already had a son, Shelton's older brother, Richie.
RELATED: Gwen Stefani Fans React to Her 'Unrecognizable' Face after Blake Shelton Prioritized Her 3 Kids over Career
Shelton said that because his father raised his brother without a second thought when it came to him raising Stefani's three sons, he was eager to do it and knew that he would be an excellent stepfather to the boys.
Talking about how it felt for him to have three sons that were not biologically linked to him, Shelton confirmed it made no difference to him. He said:
"Every day, I've fallen in love with the boys as much as I do with Gwen."
Unfortunately, the same year Stefani and Shelton began dating, Shelton's father and the man who inspired him to be a great stepfather passed away. Shelton canceled multiple tour dates following his father's death and asked his fans for patience and privacy.
Shelton revealed that his father had passed away peacefully, surrounded by his loved ones. Dick's health had been declining for a year before his death, and he was in the hospital with pneumonia soon before he passed away.
The country star mentioned that he also had a stepfather in his life, who had inspired him to be the stepfather he is today. He admitted that having a stepdad taught him to be a great stepdad to his stepchildren.
He said that he took the job seriously but also ensured that he had fun with his stepsons and admitted:
"I can't imagine my life without these kids now."
He has often shared photos of his stepchildren on social media, saying how much he loves them and how proud he is of them. Stefani also shares pictures of Shelton with his stepsons on her social media.
Stefani is Proud of Shelton
After Shelton shared the Instagram post announcing he was leaving "The Voice," Stefani shared how proud she was of her husband and that she supported him as he decided to benefit their family.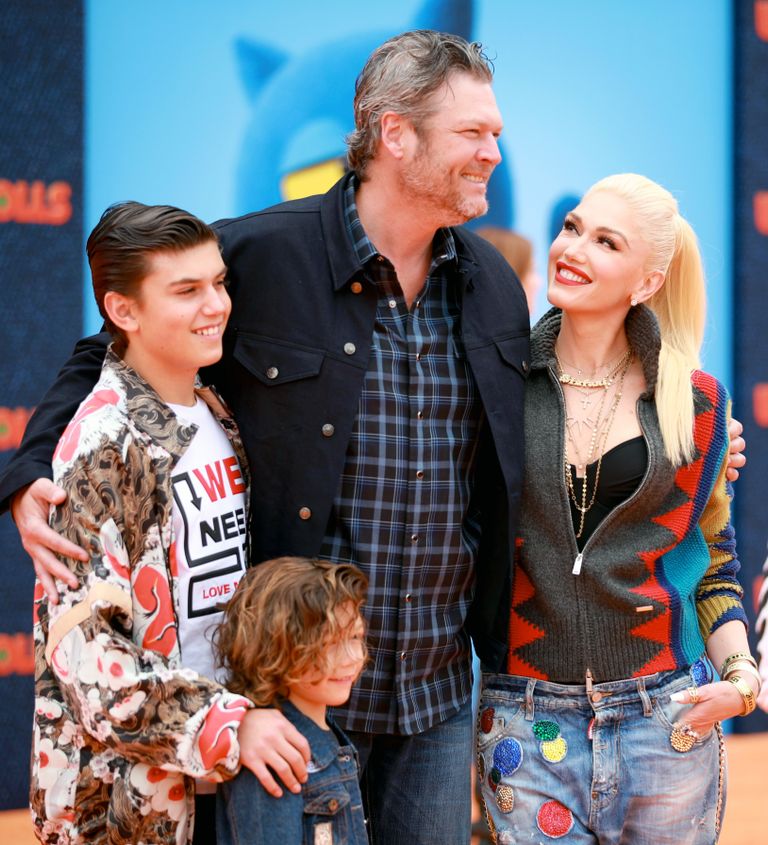 She shared her thoughts in his post's comment section, saying she was blessed to have him. She also said that his talent brought joy to the hearts of his fans, and she was lucky to be part of his life's journey.
Stefani has also mentioned that she s grateful to Shelton for helping her to raise her sons. She has often shared photos of them on her Instagram page, saying that Shelton is a great stepfather.