14-year-old Juan Wilmer Tepaz dreamed of building his mother a beautiful house. He was willing to do everything to achieve his goal until his life was cut short along the way.
The unpredictability of life means that sometimes you find yourself on the tough side of it. It's unfortunate when one happens to be born in a small town in a country that struggles economically and has scarce opportunities.
Although coming from a poor economic background is not anyone's fault, it certainly was not Juan Wilmer Tulul Tepaz's. The 14-year-old boy had to mature earlier than he imagined and find ways to provide for his family.
Wilmer, ready to take life by the horns, took a leap of faith and decided to go to the United States to work hard until he could build his mother a house. That was this fearless boy's promise to her before he died in San Antonio on June 27.
Wilmer came from a village called Tzucubal, within the municipality of Nahualá. He and his family had a two-bedroom home that was not in the best condition. The house is a cinderblock with a tin roof and occupies his parents and two of his siblings.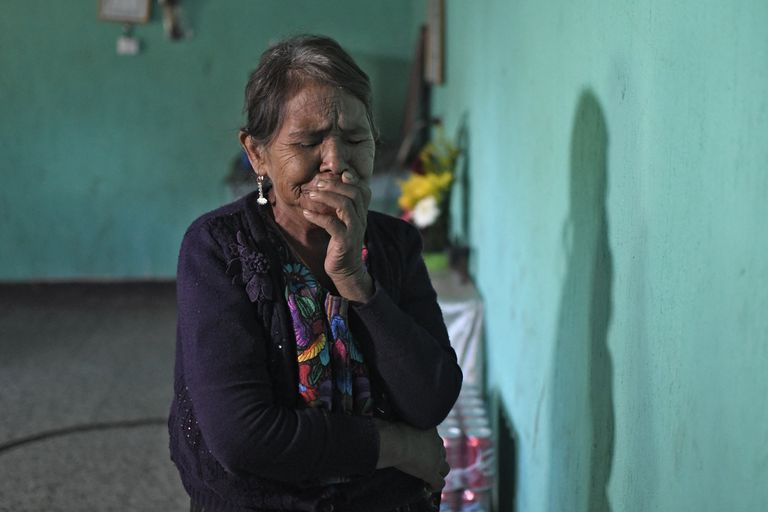 Wilmer's older brother had also left home to find a better job that would allow him to send money home. Sadly, that has not worked out well because of the immense debt he incurred trying to find a place to settle.
When Wilmer was only in the sixth grade, he was forced to quit school to work in the fields with his father and add to the household income. One day of work gives them about $3 – $5 a day, which still makes it challenging to feed a family of five.
Therefore, Wilmer wanted more for his life and was willing to die while trying to make that happen. Wilmer's mother, Magdalena Tepaz, said she wanted to stop him and pleaded with him to wait until he was a bit older, but he was determined to achieve his goal.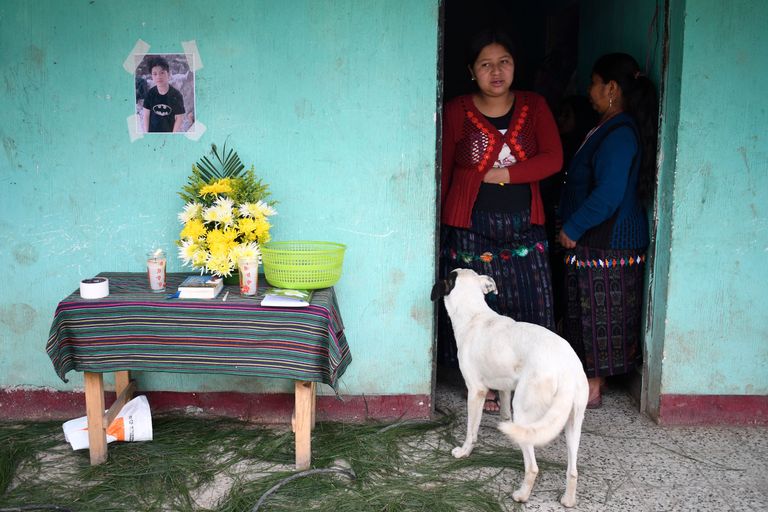 Wilmer came from a part of Guatemala where 84% of its inhabitants are in poverty, and 13% live in extreme poverty, according to a 2020 report.
WILMER'S LAST WORDS
The last time Magdalena heard from her son was when he sent a voice message that he was about to board a truck. Wilmer even took a picture and asked his mother to pray for him.
Devastated by the loss of Wilmer, Magdalena said she could not bear the pain of listening to the voice recording and looking at her son's last picture, so she deleted them. Magdalena knows that will be a memory she'll never forget.
Juan Wilmer Tulul Tepas and Pascual Melvin Guachiac Sipac, both 14, left Guatemala two weeks ago. Both died in San Antonio on Monday. pic.twitter.com/A3APu3FAGc

— Aura Bogado (@aurabogado) June 30, 2022
Wilmer's body arrived in Tzucubal on July 16. During his vigil, a family five minutes from his house was also mourning the death of their 17-year-old son, who also died in Texas.
The village of Tzucubal buried three boys in their teens: Juan Wilmer, Johny, and Melvin. The San Antonio tragedy was like a dark cloud for the inhabitants; all three boarded the truck together and made it home in caskets.
Burying a child is a parent's worst nightmare, and on the evening of Wilmer's vigil, Magdalena, with a scarf around her neck in line with tradition, was visibly filled with hurt.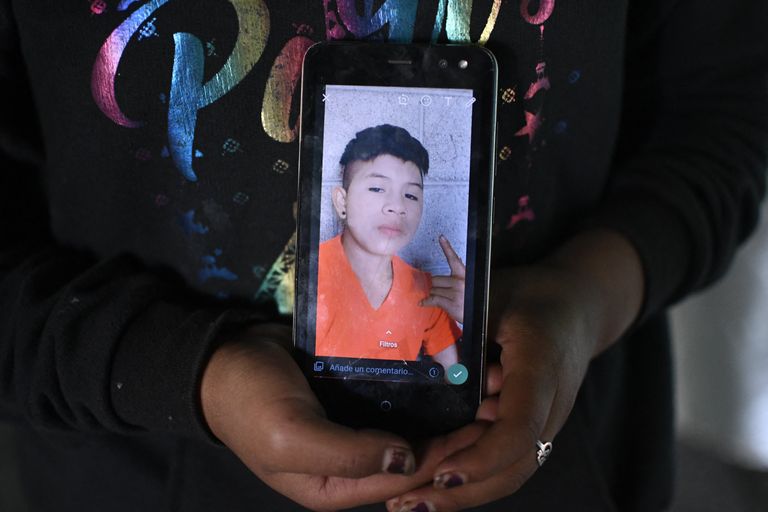 Wilmer's father, Manuel, described as a stoic man of few words, could not hold back his emotions either. When he was asked to identify his son's body in Guatemala city, Manuel broke down at the sight of the lifeless body.
As the Tepaz family bids their 14-year-old son Wilmer goodbye, they also fear for the life of their 10-year-old son.
When Wilmer's body arrived home, Manuel clung to it as if he could not believe who was in it or wished it was not his son in that coffin.
WILMER'S FUNERAL
Wilmer was a young man of many talents and an appreciated community member. The 14-year-old was also a member of the Tzucubal soccer team and played with them in other municipalities.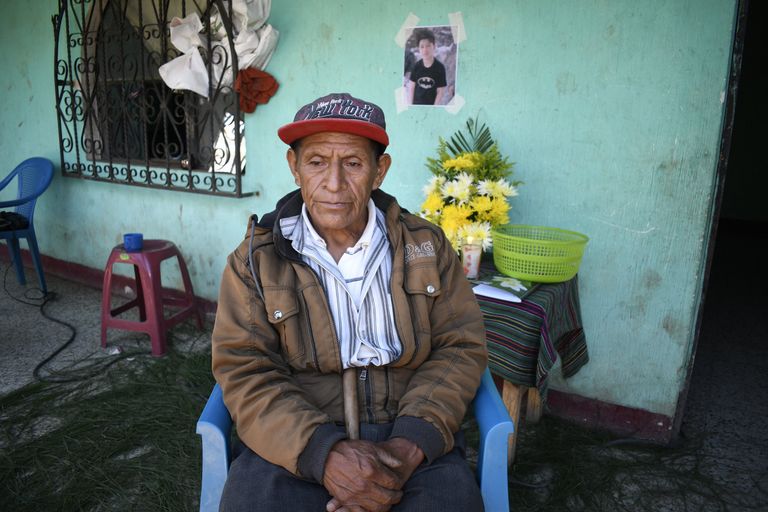 Wilmer was at the forefront of change; one of the most memorable and last goals he scored was during the final tournaments held for the inauguration of a sewer system in the Xola neighborhood of Tzucubal.
His coffin was embellished with his soccer gear, two new soccer balls, and sneakers. According to tradition, one is always buried with their belongings, and Wilmer's collection was placed in two bags.
On the morning of July 18, 300 members of the community marched to say goodbye to Wilmer and all the lives lost during the San Antonio tragedy. People sang with voices of pain; one of the songs was about a man that left his father to cross the border for better opportunities.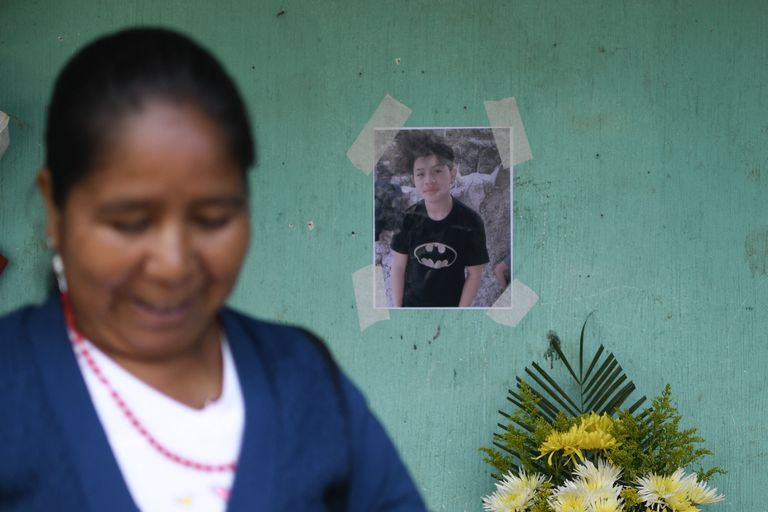 Wilmer's funeral was made possible by the contribution of the villagers, his family, and some Guatemalan citizens residing in Texas. The communal nature of the Guatemalan people prevailed even beyond borders.
As the Tepaz family bids their 14-year-old son Wilmer goodbye, they also fear for the life of their 10-year-old, who has already expressed interest in following in his brothers' footsteps as soon as he turns 15.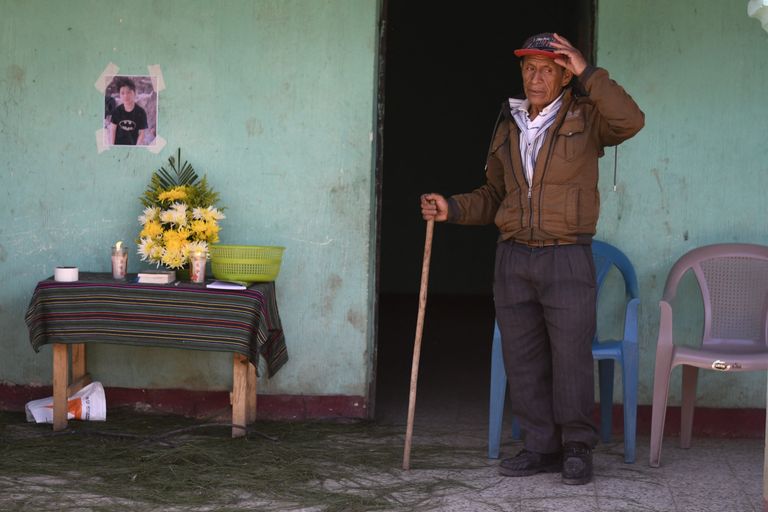 The virtue of hard work exists throughout the Tepaz family; the children eventually want to attain the same goals as their older brothers to create a better life for themselves and their loved ones.
Magdalena said she chose to heal the pain of losing her son with God by her side because she also trusted Him when Wilmer boarded that truck.
What Magdalena and Manuel have experienced is pain that is unimaginable. Attending your child's funeral can never be an easy task, and we'll continue to keep the Tepaz family in our thoughts and prayers.


Please scroll below for more stories 🙂