After his mother has an accident, a young boy assumes the role of an adult and becomes the man of the house while his father is drafted into military service.


Arlo was six years old when his mother, Lara, found love again for John, a man overly devoted to his country. John was a soldier and when Lara married him she thought he would be enough to raise her naughty little son to be a good man with strict rules and discipline.
Arlo was spoiled and made a scene out of almost anything. He would fight his little sister Maya for candy, pull her pigtails and challenge her to a fight! The things Arlo did were funny and annoying at the same time. Everyone yelled at him only to melt when they saw his big brown eyes and heard him say, "Sorry, that was a mistake! I won't do it again!"
Lara and her two children from her previous failed marriage moved in with John after the wedding. Two years passed in bliss, but things slowly went downhill for the family after John became jealous of the love between his wife and stepchildren.
Arlo, who was eight at the time, began noticing changes in his stepfather's behavior. John would scold him if he didn't give him the TV remote or if he laughed with his mother in the kitchen.
"When I was your age, I learned to help my parents. I did all the housework. Look at you. Your mother spoiled you so much," he often said to little Arlo, who couldn't do anything but hanging his head and then staring at his mother with wide, pleading eyes.
The boy often thought, 'What the hell is wrong with my dad?' but let it slide and did things that kids his age did, like listening to music, roller skating, or riding a bike.
Kindness comes in different shapes and sizes.
Day by day, John's cold behavior towards his family, especially the children, worsened. He stopped caring for the children and did not participate in their upbringing at all. Since Lara worked in a private bank, he blamed her for raising her alone. Not that John ran away from his duties as a family man. But he just wasn't willing to do anything for his wife and children. He loved Lara but wasn't mentally ready to accept her children.
Although Lara was unhappy with the changes in John's behavior, mostly towards her son, she couldn't say much. She was afraid that he would leave her like her ex-husband, and dealing without him was the biggest worry that haunted her. Lara wasn't willing to take that risk again and endured John's coldness in silence.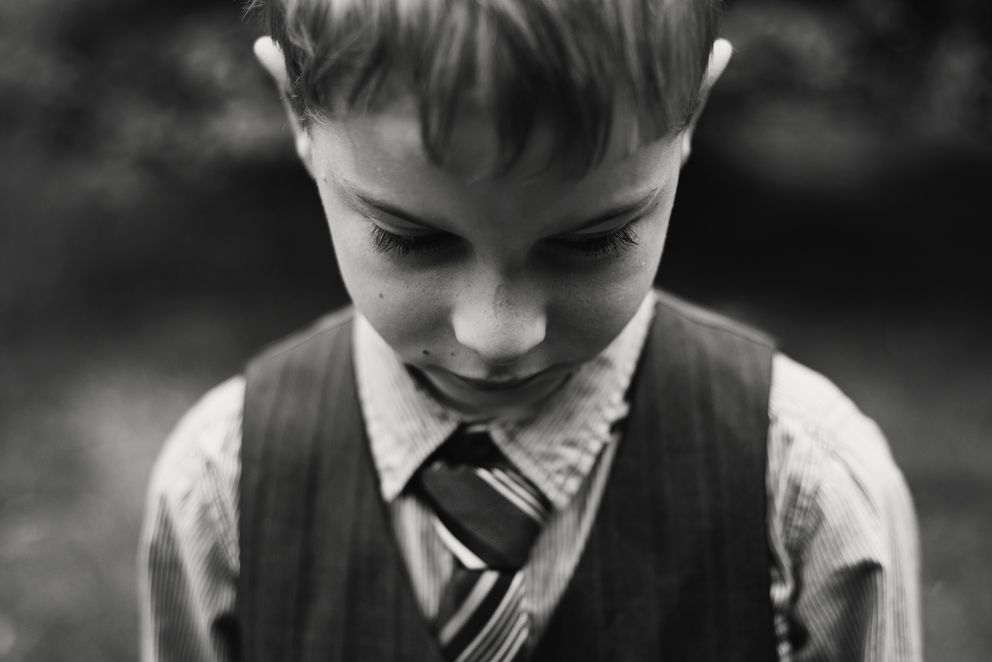 One day, John was called back to the military base due to an emergency. Lara knew how much her husband loved his country. Though annoyed that he was walking too fast, she couldn't help but fake a smile. She worried about Arlo and his tantrums for being obedient while John was home. Now that John would be away for a few weeks, she knew she would have a hard time getting Arlo to behave.
A week passed and everything seemed fine with Arlo's behavior. Lara was relieved, but soon another heavy blow hit her. She broke her leg and hand in a minor accident on her way to the bank and panicked when doctors recommended bed rest for a few weeks.
"How am I supposed to cook for my kids? I can't take them to school in this condition. They have their exams next week," she called out, unaware that Arlo was watching her from the door, making a plan in his head .
The next morning, Lara woke up when something was on fire in the kitchen. She grabbed her crutches and rushed out to check and saw the toaster pop out with a burnt toast.
"Arlo honey, what's going on here?" She was alarmed when she emerged through the smoke.
"Mom, why did you get up? I made breakfast. I'm not going to school today." You have to rest. I take care of it.
"But darling… where's your sister?" Lara panicked after not seeing Maya.
"I walked her to the bus stop and stayed until the school bus picked her up. She's at school now."
Lara was amazed. For a moment he didn't seem like the naughty boy who was constantly annoying her. It was strange. Guilt, joy, and sadness bombarded Lara as Arlo broke her silence again.
"Mom, here's your breakfast. Warm milk. There's an omelette. And toast!"
Lara couldn't help but laugh. "You're going to be a grown man! I'm impressed. But I can take care, okay? Be a good boy and get ready for school."


But Arlo wasn't listening.
"No, I'm not going. I'll stay at home and take care of you," he said.
Lara was too exhausted to argue with her son. She kept urging him to go to school and not miss his exams, but Arlo remained deaf.
"Mom, if you love me, please allow me to do this for you," he cornered her emotionally.
It was a sweet threat and Lara couldn't turn him down, insisting that she would only allow him to help her if he went to school.
"That goes for you too, young man! If you love Mommy, you'll be a good boy and go to school. Only then will I allow you to do all this. Okay?" She managed to persuade him.
Arlo agreed and went to school the next day. He shuttled back and forth between school and housework like an adult. Like a professional mechanic, he fixed loose screws on the door. He made breakfast based on the recipes in his mother's cookbook. The dishes Arlo prepared lacked flavor. Some were overcooked and burned. But it was made with love and care.
He did the laundry, mowed the lawn every weekend, and even learned to braid his sister's hair. Lara was touched, and one day while Arlo was busy at work, she made a video of him and sent it to her husband, hoping he would be impressed too.
"You didn't say anything. Look, our son is acting like an adult. I'm so proud of him. He's already going to be a little family man!" Lara yelled at John on the phone.
"Yeah, whatever. I'll be back soon. We'll talk later," he replied coldly. Lara was hurt but dismissed it, thinking her husband was busy.


A few weeks later, John returned home and found Arlo mowing the lawn. He scowled at him with a disappointed look. He neither greeted nor praised him. He didn't like Arlo's efforts at all, and it showed. Arlo ignored his stepfather's behavior because he expected nothing else.
John's cold attitude hurt Lara. She thought he would at least appreciate her son and be kind to him, but she was wrong. John's insults about the lack of sugar in the coffee were the last straw.
"You haven't learned anything, you little devil. You don't even know how to make coffee," he yelled, pouring the coffee into the sink.
At this point, Lara lost her patience and stood up for her little boy.
"Stop it, John. Be nice to my son. If you don't show kindness, don't expect him to do things for you. He's our son, not your servant."
John's ego was hurt. "Ah, think you can do without me? With your little son doing things for you, huh?"
"I thought I couldn't do anything without you, but my son gave me the confidence!" Lara said.
The day ended badly and Lara was forced to think about her children's future. She could no longer allow John to be rude and unkind to them and made a difficult decision.
"Really? Do you want to do that?" John was shocked when Lara presented him with the divorce a few days later. After another difficult period in their relationship, she divorced John and moved back into her old house with her children.
Lara was ashamed that the man was rude and unkind to her children. She knew it would be difficult, but was assured that her little Arlo would always be there for her and his sister.
What can we learn from this story?
Kindness comes in different shapes and sizes . When his mother broke her hand and leg and was unable to work, eight-year-old Arlo did his best to help her.
A kind word of appreciation and encouragement is all a child needs to know they are loved. Despite seeing how hard Arlo worked to help his mother and sister, John didn't praise him. Instead, he was rude and discouraged the boy.


Tell us what you think and share this story with your friends. She could inspire them and brighten their day.