When everybody on a crowded bus ignored an old lady struggling without a seat, a poor boy gave up his seat for her, knowing little she would make his mom a millionaire the next day.


"Please help me find my purpose in life," prayed 73-year-old Barbara, wiping her tears away as she sat at a bus stop on a rainy evening. "I don't want to go to the grave with that hollowness in my heart."
As she slowly closed her eyes to take a trip down memory lane, a sudden honk awakened her. Startled, she got up, clutching her walking stick and handbag. She approached the bus to board it, as people aboard impatiently waited for her to get in quickly so the bus could take off soon…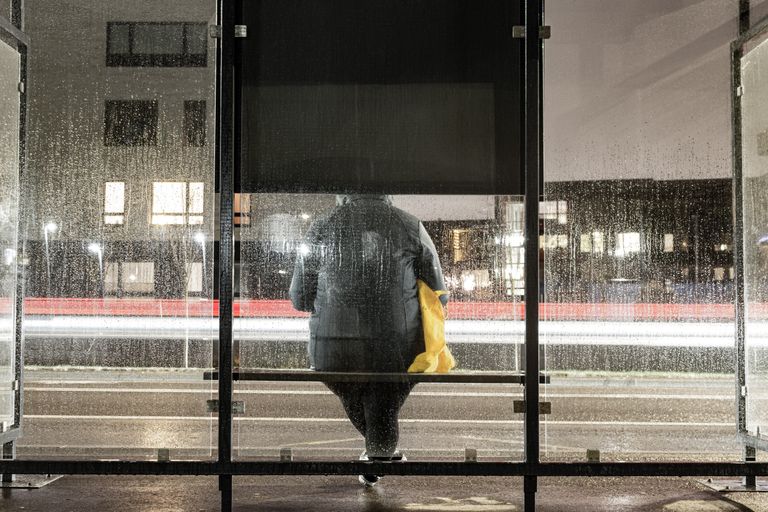 "Oh dear!" exclaimed Barbara, disappointed and holding the grab rails tightly. She looked around for an empty seat but found none.
"But where are we going? Ms. Barbara, where are you taking me?" Kristen panted, not knowing where the older woman was taking her.
As far as Barbara knew, showing respect and giving up a seat was the humane way to treat older people. It had been over two minutes on the heavily crowded bus, yet nobody bothered to give up their seat for her.
As the helpless woman looked toward the farther corner of the bus, pretending she was alright and her knees hadn't been shaking, she saw a little boy wave at her, smiling.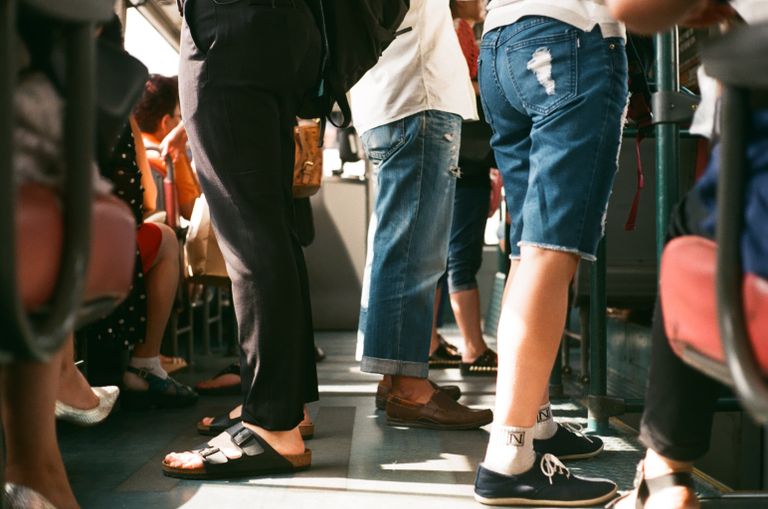 "Who me?" she gestured back at the boy. "Are you waving at me?"
Barbara thought the boy had mistaken her for someone else. Moments later, she was intrigued when he battled through the crowd and approached her.
"Grandma, would you like to sit in my seat?" asked the boy, his big brown eyes staring at Barbara, who was startled. "Come, let me help you. Give me your bag," he said and held her hand, taking her to his seat.
"Oh dear, thank you, sweetheart. God bless you, dear," sighed Barbara as bystanders split like a wave, leaving way for her to the seat.
Barbara slumped on the seat, trying to adjust and rest her sore legs. "Thank you, sweetheart," she said again as a young woman near her smiled and said, "It's okay. He was just doing his job!"


"Hello, I'm Kristen, David's mother," greeted the woman.
"Barbara! Nice to meet you, Kristen." She extended her warm hand, knowing little that she was just moments away from finding her purpose in life.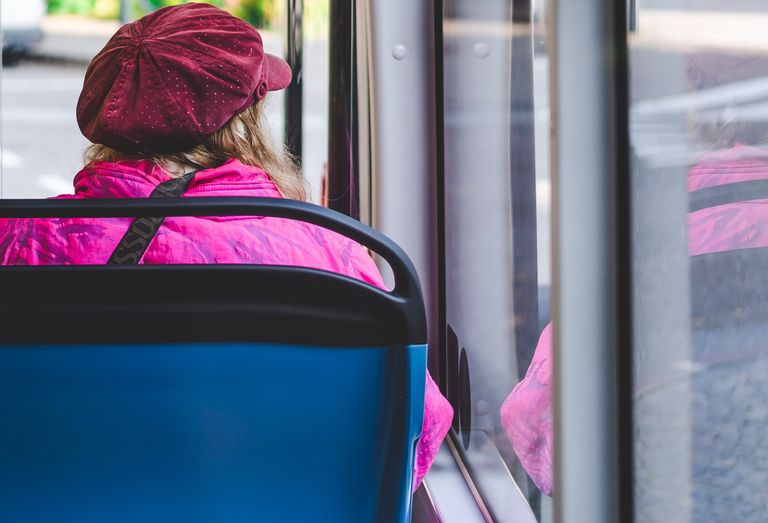 A few minutes of silence prevailed until Barbara could no longer hold back what she wanted to say.
"You have raised such a wonderful young man. I thought the world had lost its compassion until meeting David," said Barbara, tears welling up in her eyes, waiting to stream down her wrinkled face.
Kristen sighed as tears slowly started to fill her eyes too. Barbara was puzzled, and her motherly instincts told her something was wrong.
"What is it, sweetheart? Why are you crying?" she asked Kristen, who held her hand as though she wanted someone to comfort her.
"My parents died when I was young, so I was raised in an orphanage. David, my son, standing there, is the oldest of my five adopted children," said Kristen.
A weird feeling of sorrow struck Barbara's heart. For a second, she could feel her heart racing.


"My husband was so supportive, but after he died two years ago, it felt like my world ended. But I found new hope to live in these five kids. And now, my youngest son, Kevin, is battling for his life, and I'm so scared," sobbed Kristen.
Intrigued and touched by the single mother's story, Barbara wanted to know more. She felt she was seeing herself in Kristen's eyes for a moment.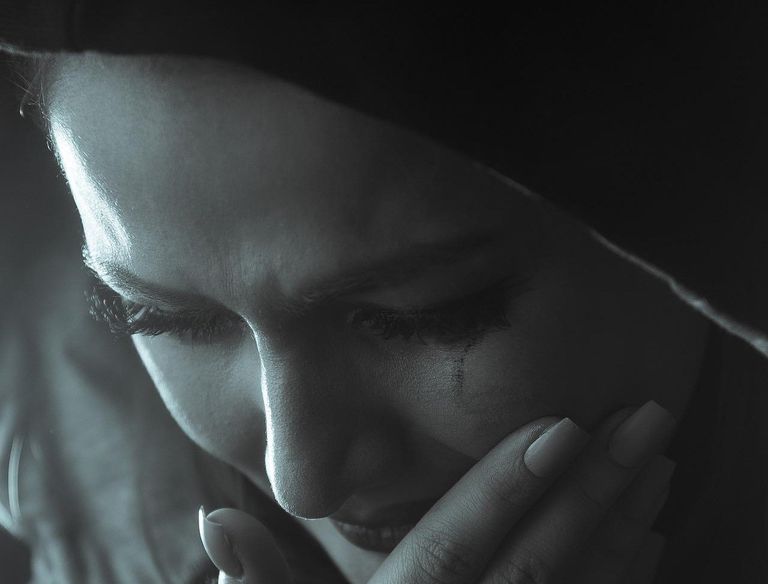 When Barbara was a beautiful young woman, she fell in love with a rich, handsome man, Frank. He promised her a beautiful life, worshipped her with expensive gifts, and ultimately kicked her out pregnant.
Disappointed and betrayed, Barbara saw her only hope to live in her child, who sadly died during childbirth. From that day on, she could not cope with her loss and remained single in sorrow.
The bus honked again and pulled over at a stop, jerking Barbara to her senses.
"Oh dear, I am so sorry to hear this. How may I help you?" she asked Kristen.
"I only want you to pray for my son. My stop has arrived. It was nice meeting you, Ms. Barbara," Kristen expressed.
She and David got off the bus, never looking back at a heartbroken Barbara who was lost in deep thought. They assumed they would never see her again. But the next day, Barbara arrived at the hospital where Kevin was being treated with a life-changing surprise.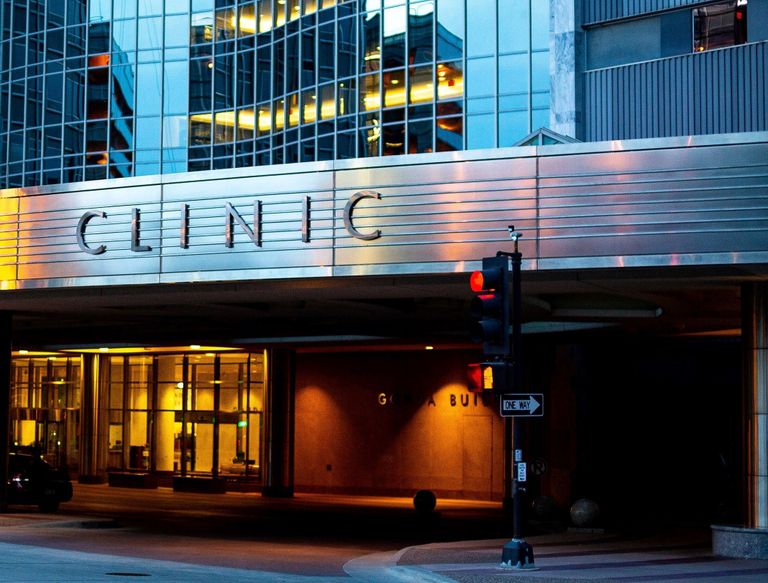 "Ms. Barbara?!" exclaimed Kristen. "Wha—What are you doing here? Is everything alright?"
The old lady handed David a box of cake and some books, asking him to stay near his brother until they returned.
"But where are we going? Ms. Barbara, where are you taking me?" Kristen panted, not knowing where the older woman was taking her.
"A pawn shop? Ms. Barbara, why are we here?"


Barbara did not utter a word. She hurried into the hock shop and took a big box from her handbag. "I want to sell these!" she said, opening the box to reveal an expensive necklace set.
"Are you sure you want to sell them?" the pawnbroker asked after observing the jewels. "These are rare pieces. You may never get them back."
"Yes, I want to sell them," Barbara replied, smiling at Kristen.
A few minutes later, Barbara handed her a suitcase stashed with money, estimated to be around $1M.
"You sold your jewels for me?" she gasped, her throat choking up in shock. "Ms. Barbara, what's going on? I cannot take this money."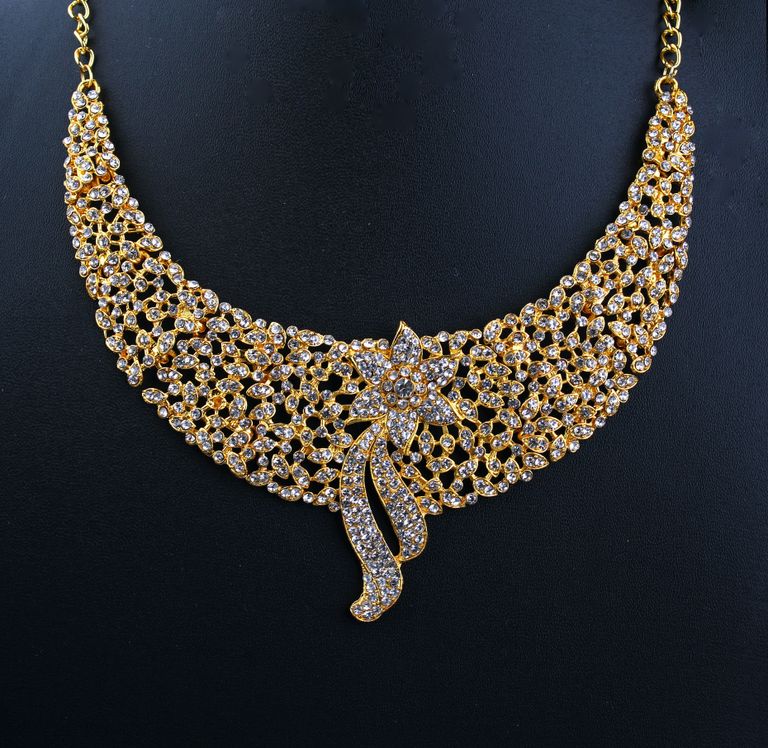 Barbara led Kristen back to the hospital with the suitcase. She sat her down and revealed her reasons.
"What am I going to do with such expensive jewelry? Nothing! Instead of letting them rest in my vault, I wanted to save your son's life and make your life better…Because I don't want you to regret it when you're my age. You are like my daughter. I just did what a mother is supposed to do for her child."
Moved by the kind lady's words, Kristen hugged her in tears.
Ultimately, Kevin's heart surgery was taken care of, and the family's fate changed from bad to better. As a token of gratitude, Kristen offered Barbara to move in with her.
"Will you be my mother and grandma to my children, Ms. Barbara?" she cried, and the kind old woman could not resist.
She gently touched her heart and sighed, "I have found my purpose in life, at last!" shedding tears of joy!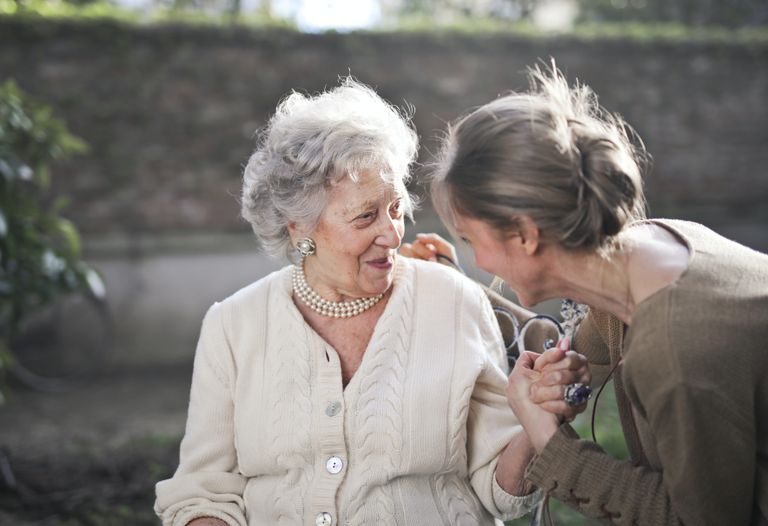 What can we learn from this story?


Respect your elders because you may never know how they might help you someday. When David saw Barbara struggling without a seat on the crowded bus, he gave up his seat for her. Although he did this without expecting anything in return, the kind old lady, made his mother rich the next day after learning about their story.
Love and compassion are more powerful than material wealth. Barbara sold her precious jewels to pay for Kevin's surgery and to improve Kristen's life after learning of her struggles as a single mother. Her heartwarming gesture showed her the purpose of life, and she found a new family that cared for her until her last breath.


Please scroll below for more stories 🙂