A teen boy decided to visit his elderly neighbors on a regular basis, checking on them every day and helping them with their day-to-day tasks. His considerate nature moved the old couple's daughter, who shared the story online.
Oftentimes, youngsters are given a tough time by the elders for their lack of respect and carefree attitude. However, not all young people behave the same way, and many turn out to be kind and responsible individuals from an early age.
The story we're sharing today is that of an extraordinary teenager who has shown the world that it's never too late to extend a helping hand and become a source of comfort for others around you.
A GUARDIAN ANGEL
15-year-old Romemylion Mitchell took the whole world by storm when his selfless act of kindness went viral in 2019. The young boy had developed a strong bond with his elderly neighbors, who had also grown fond of him over time.
Mitchell often stopped by his neighbor's place to check up on them, telling the world that spreading kindness and joy doesn't cost a dime.
He lived right across the street from his elderly friends, Trent and Cianne Joyner, and had started taking a keen interest in their well-being, watching over them like their guardian angel.
His secret act of kindness was discovered by the elderly couple's daughter Tiki Joyner Edwards, who didn't live with her parents but came to visit them whenever she could. In her viral Facebook post, she shared:
"I just want to take a moment and recognize this sweet fella that lives across the street from my parents. He checks on them every day and has grown to love and care for them deeply."
In the same post, Edwards revealed how Mitchell deeply cared for both her parents, alongside two absolutely adorable pictures of her mom and dad with the kind young man.
As was later revealed, Mitchell took Trent to the grocery store, cut the grass for him, and helped him with whatever he needed. He stayed by Cianne's side when she was hospitalized, showering her with hugs and affection. Edwards also added:
"What a blessing and just wanted to pass on something heartwarming instead of the sad news we see and hear every day (sic)."
Many netizens showed their sheer appreciation and praise for Mitchell. Indeed, such selfless acts of kindness are proof enough that there is still so much light and hope left in this world.
Yesterday an elderly lady came up to us at the beach and asked if we could help fulfill her husbands wish to ride a wave one last time. She said that he is suffering from dementia and most likely has a year to live. What and amazing experience and on my birthday none the less! pic.twitter.com/RW0rdhugK6

— Ryan Giancola (@giancola_ryan) July 17, 2019
THE KIND YOUNGSTERS
Surprisingly enough, Mitchell isn't the only teenage boy with a loving heart. Another group of youngsters created ripples online when they helped a man suffering from dementia "ride a wave one last time."
A North Carolina man named Ryan Giancola was on the beach with his buddies when a senior woman came to him with an unusual request. She told him about her husband's health condition and asked if he could help him surf one last time.
Without a second thought, the young man agreed and shared the heartwarming video online, which went viral. Many netizens were deeply moved by the clip and found it to be both heartbreaking and incredibly beautiful.
SHOWING KINDNESS TO ELDERLY PEOPLE
What Giancola and Mitchell did as youngsters for the elderly is worth appreciating and emulating in our daily lives. In the wake of the coronavirus pandemic, older people have become much more susceptible to bouts of solitude and depression.
While social distancing has become the order of the day, there's still a lot we can do to care for the fragile members of our community. If you happen to have any senior citizens as your neighbors, you can always reach out to them with a simple "hello."
Lending them a helping hand, like buying groceries, mowing their lawn, or just bringing them food, can help brighten their mood. If your elderly neighbor is fond of reading, spend some time reading a book or daily paper with them.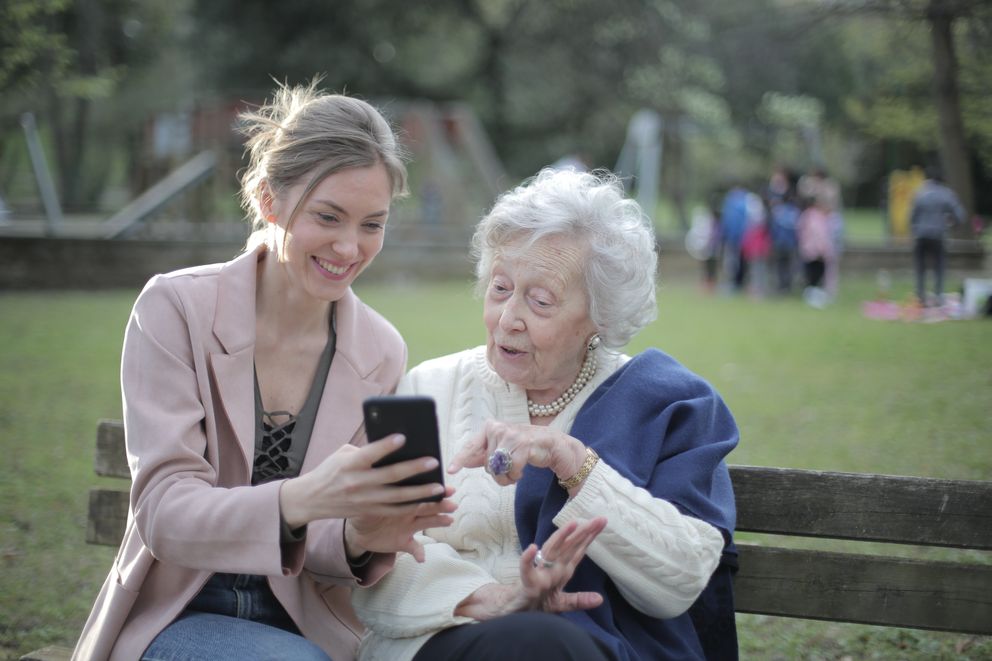 Engaging in little acts of kindness and letting your older neighbors know they can count on you will not only ease things for them but also help you feel content and happy.
Indeed, we need more people like Mitchell and Giancola to spread the light of hope and positivity, especially in times of darkness and despair.