A couple took the internet by storm when they shared glimpses of their incredibly economical wedding. Many wondered how they pulled off their big day celebration without breaking the bank, so the bride decided to share a few tips and tricks on social media.
Marriage is an essential rite of passage. Everyone dreams of feeling special and loved on their wedding day and might resort to thorough planning to ensure nothing goes wrong. Couples can spend several weeks and months mapping everything from their dresses to the venue and guest lists.
While some like hosting extravagant and grand weddings, others might prefer keeping things small and intimate. In the wake of the coronavirus pandemic, many people were forced to downsize their big day. However, the couple in today's story had other considerations when they decided to tie the knot. Take a look at their full story.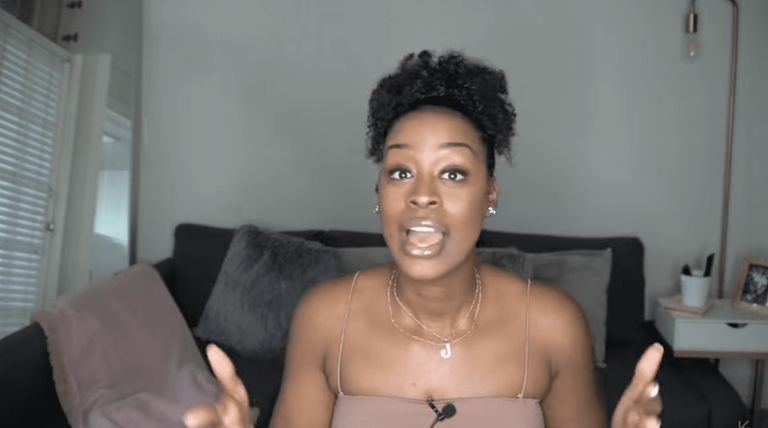 FALLING IN LOVE
Kiara and Joel Brokenbrough met in Las Vegas in 2016. The two became good friends over time and loved being in each other's company. Over time, their friendship evolved into a relationship, and they began dating in 2020.
For the wedding reception, Kiara and Joel took the party to their lounge, where friends and family paid for their own food and drinks and even for the couple.
Eventually, the couple decided to stay in each other's lives forever and started making plans for their big day. However, Kiara noted that she and Joel initially had no intentions of opting for a wedding on a budget.
TILL DEATH DO US PART
When asked what led the couple to plan their marriage in a simpler manner and without spending a lot of money, Kiara replied:
"It just turned out that way. Our goal [was to] not go into debt and to use the resources that we had, so that we did not have to come out of pocket [for] a lot of money."
The Brokenbroughs were said to have tied the knot in a simple and non-traditional ceremony on February 12, 2022. Kiara shared that she and her husband only spent money on the things they needed.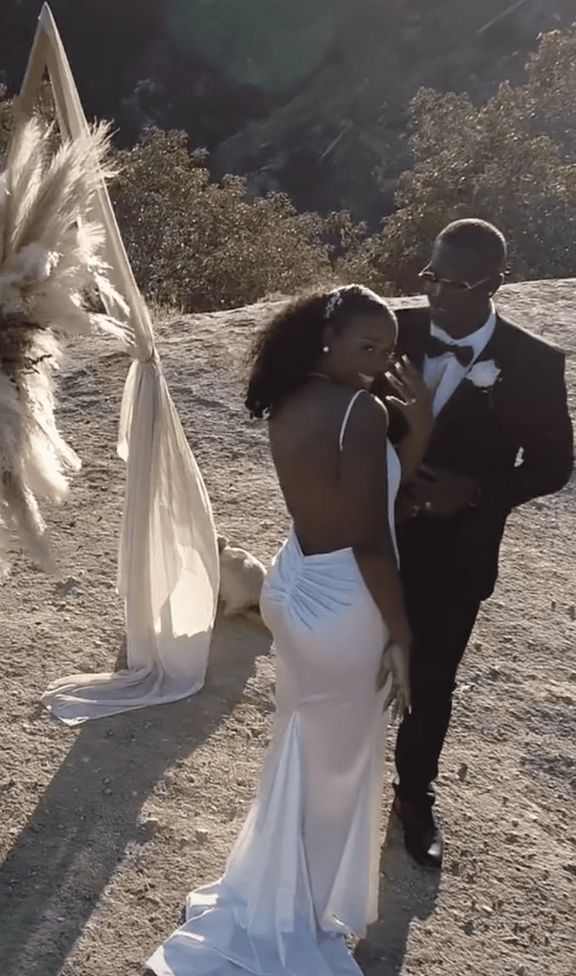 WEDDING ON A BUDGET
In a YouTube video, the lovely bride shared details of how she and Joel were able to pull off a debtless, $500 wedding. The 28-year-old woman revealed that she bought her wedding gown from Shein for only $47.
It was the same wedding dress that Kiara was said to have picked from a couple of others in a TikTok video. It eventually became a viral sensation, racking up millions of views online. Kiara said she purchased her sandals from David's Bridals.
Per Kiara, her husband got his tuxedo for $100 from Boohoo's men's section and shopped on Amazon for his $50 shoes. The bride bought her wedding jewelry for $1.50 from a local dollar store, which she said did the job perfectly and made her look pretty.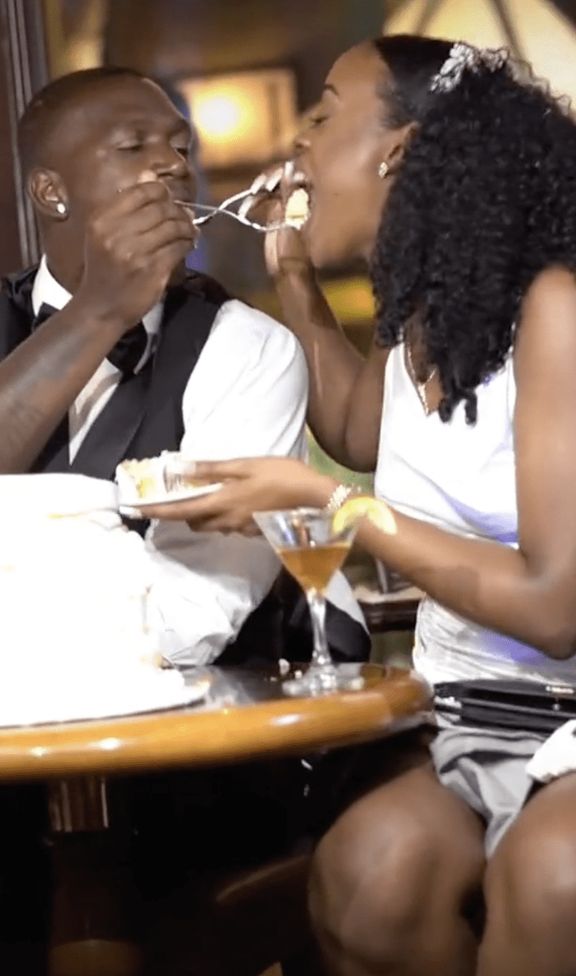 A BEAUTIFUL LOCATION
Often, wedding venues and decorations can cost quite a fortune, but the Brokenbroughs said they took a different approach and got a little creative. For the venue, the couple chose a beautiful place in downtown Los Angeles called the "View Point."
Also known as the "Angeles Crest Highway," Kiara noted that the location was free for public use and offered a mesmerizing view of L.A.'s skyline. She also said that the reason for choosing a scenic venue was to save money on decorations.
Kiara advised people to pick locations, whether indoor or outdoor, that needed minimum rework and appeared beautiful on their own.
For those who wished to pick a place similar to the View Point for their wedding, she added:
"If it is a public place, be sure to call and make sure it's OK. Get the rules of the city, the state, and just make sure you're abiding by those rules to avoid getting ticketed."
PICKING THE WEDDING BANDS
The Brokenbroughs also saved tons on their wedding bands. Kiara, who works as a social media manager for several clients, chose a pear-shaped halo and rose-gold ring and opted for stones instead of diamonds.
Her husband, a high school basketball and physical education coach, picked a tungsten metal ring in gold color. The couple's rings cost under $300. Kiara advised people to shop for rings on JCPenney, Pandora, and Amazon.
She also suggested people not look for wedding rings specifically since they might be charged more for the name. The bride said she saved on hair and makeup by doing it herself and restyling a wig she already had.
KEEPING THE GUEST LIST SMALL
The couple also kept the guest list small and invited not more than 30 people to the wedding ceremony and reception. They rented white padded chairs, which cost them $67, and booked a $230 decorative arch.
Kiara said she was fortunate that her godmother designed a creative flower bouquet for which she didn't have to pay anything. The bride also curated her own wedding playlist, paid a photographer friend to click pictures with her camera, and set up her own cameras to capture the videos.
For the wedding reception, Kiara and Joel took the party to their lounge, where friends and family paid for their own food and drinks and even for the couple.
Being a content creator, Kiara said she designed her wedding invites and texted them to close friends and family. She suggested people who didn't know graphic designing or content creation look for free online resources where they could easily find templates and download them.
FACING CRITICISM
While many appreciated the Brokenbroughs for their cost-effective wedding, some people were quick to slam the couple's choice. One user commented:
"It [doesn't] make sense. A divorce is more expensive than the wedding. [What] kind of quality of marriage are you gonna have if your wedding was $500?"
— (@phaedraparksduedate) July 27, 2022
RESPONDING TO THE CRITICS
In response to the negative comments, Kiara stated that she didn't mind if people could afford to spend more money on their wedding. However, she said she wished to support and encourage people who had budget restraints and didn't know where to start.
She advised people to do what worked for them instead of pleasing others. Kiara expressed:
"Our main goal and main focus was let's not spend a lot of money."
POSITIVE FEEDBACK
The California woman's handy tips and tricks for a budget-friendly wedding were highly appreciated by netizens, and many left supportive comments for her and Joel:
"Absolutely LOVE your story! Great video/ideas! Stay blessed!!!!!"
— (Tanisha Jennings) June 2022
"Thanks for all the tips. Weddings can be overwhelming and so expensive. You both proved you can have a great wedding, and look beautiful, while on a budget."
— (Monique G.) May 2022


Please scroll below for more stories 🙂