Full House" star Candace Cameron Bure has been married to her husband, Valerie, for 25 years. She revealed the secret to her successful marriage and the sacrifices she made to raise her children.
Candace Cameron was an actress Who made her debut on the Iconic comedy show Full House. For eight years, she was on the show and became a prominent child star. But the show was not well-loved by critics at the beginning. Despite the criticism, it became a much-loved series.
Candice began acting at five years old, and she knew that she wanted to become an actress when she was a teenager. She also wanted to produce and direct, and she mentioned how grateful she is that she's been able to do all of these things throughout her career.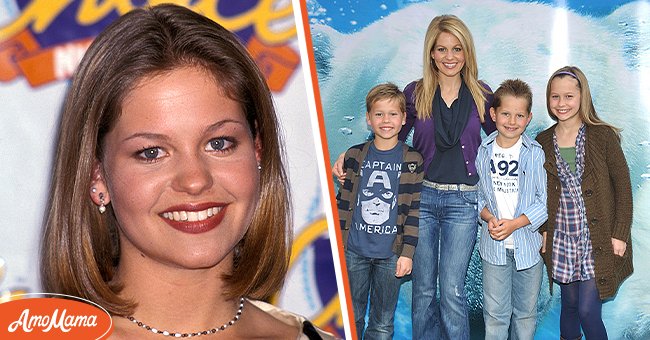 (L) Candace Cameron attends Nickelodeon's Kid's Choice Awards on May 7, 1994 in Hollywood, (R) Actress Candace Cameron Bure and her kids at the Polar Bear Plunge at the San Diego Zoo on March 26, 2010 in San Diego, California. | Source: Getty Images
CANDACE AND VALERIE MEET AND FALL IN LOVE
In 1994 Candice and her husband, Valerie, met at a charity hockey game. She posted an Instagram picture of herself and her "Full House" co-stars Dave Coulier, Bob Saget, and Lori Loughlin from the night she met her husband.
Coulier would later introduce Candace to Valerie, and they hit it off when she found out that Valerie knew of her from the 'Full House" comedy. She wrote: "Thank you @dcoulier for taking me to my first hockey game. Thank you Lori for being my wing woman and thank you @bobsaget for watching out for me like a dad."
Candace reflected on meeting her husband, who was a professional National Hockey League (NHL) player. She added
that her husband told her that he learned how to speak English by watching Candace and the rest of the "Full House" cast. She also
called
her marriage "magical."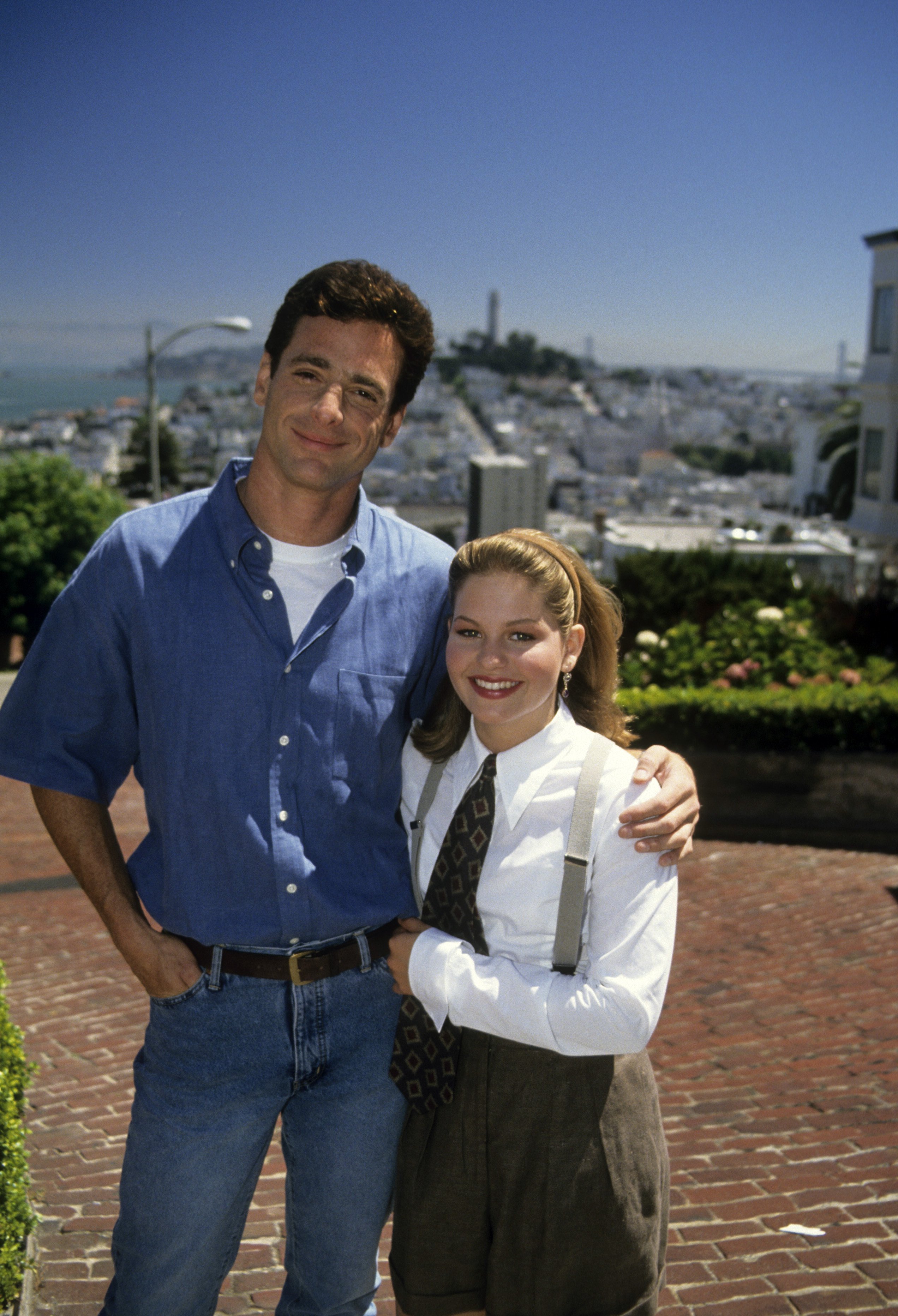 Bob Saget, Candace Cameron Bure behind the scenes, making of the ABC tv series 'Full House'. | Source: American Broadcasting Companies/Getty Images
On The Paula Faris "Faith & Callin" Podcast, Candace revealed the importance of having a work-life balance. She decided to quit acting and become a stay-at-home mom despite her successful acting career. She released a children's book aimed at teaching children the importance of patience.
COMMITTED PARTNERS FOR MORE THAN 24 YEARS
On their 24th marriage anniversary, Candace wrote: "There really is something special about growing old together. I love you, even more, today than I did on our wedding day simply because I KNOW you, 24 years in the making."
The couple has three children together: daughter Natasha, 22, and sons Lev, 20, and Maksim, 18. Candace mentioned that she is an overprotective mother who also cannot wait to be the best mother-in-law in town and an awesome grandmother when her children decide to have their own families.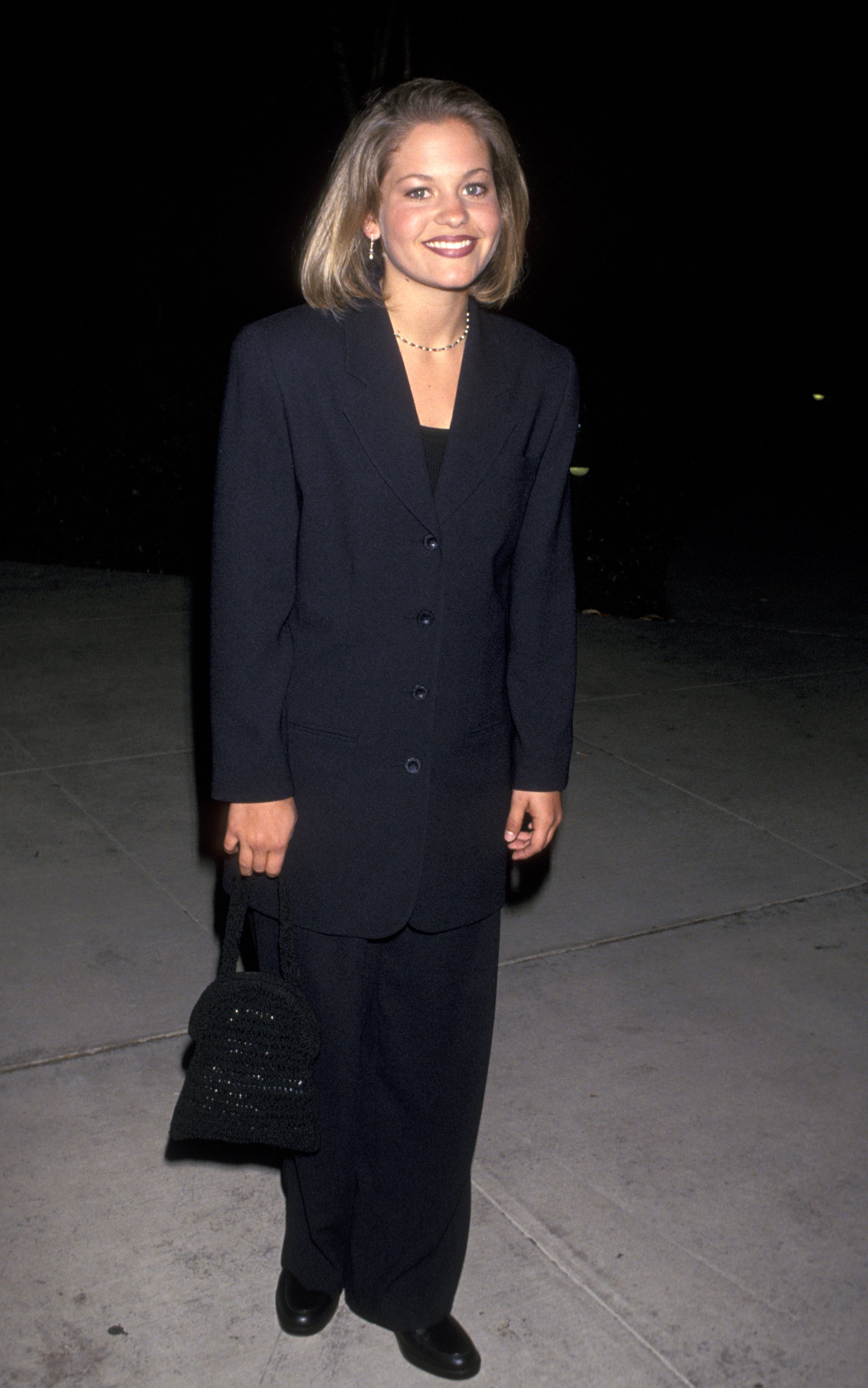 Actress Candace Cameron arrives at the ABC Fall Season Cocktail Kickoff Party on September 13, 1994 at the Pacific Design Center in West Hollywood, California.| Source: Ron Galella/Getty Images
She further added that her youngest children don't have social media accounts and will not have them for a few years while they grow up. Cellphones also remain off the table for the children, who beg for one almost every day, but Candace isn't convinced to get cellphones for her kids.
She said that her kids would probably call her strict, saying, "I think I am a fun mom, but I am not trying to be their friend. I don't confuse that. I enjoy playing with my kids." Candace credited her husband for being supportive of her and the children, highlighting how fortunate she was.
Her firstborn, Natasha, has been following in her mother's footsteps by starring in commercials and modeling. Candace's middle child, Lev, recently became a preacher at a church in Los Angeles. The lastborn, Maksim, isn't in the spotlight as much as his siblings and has a dream to be in the NHL like his dad.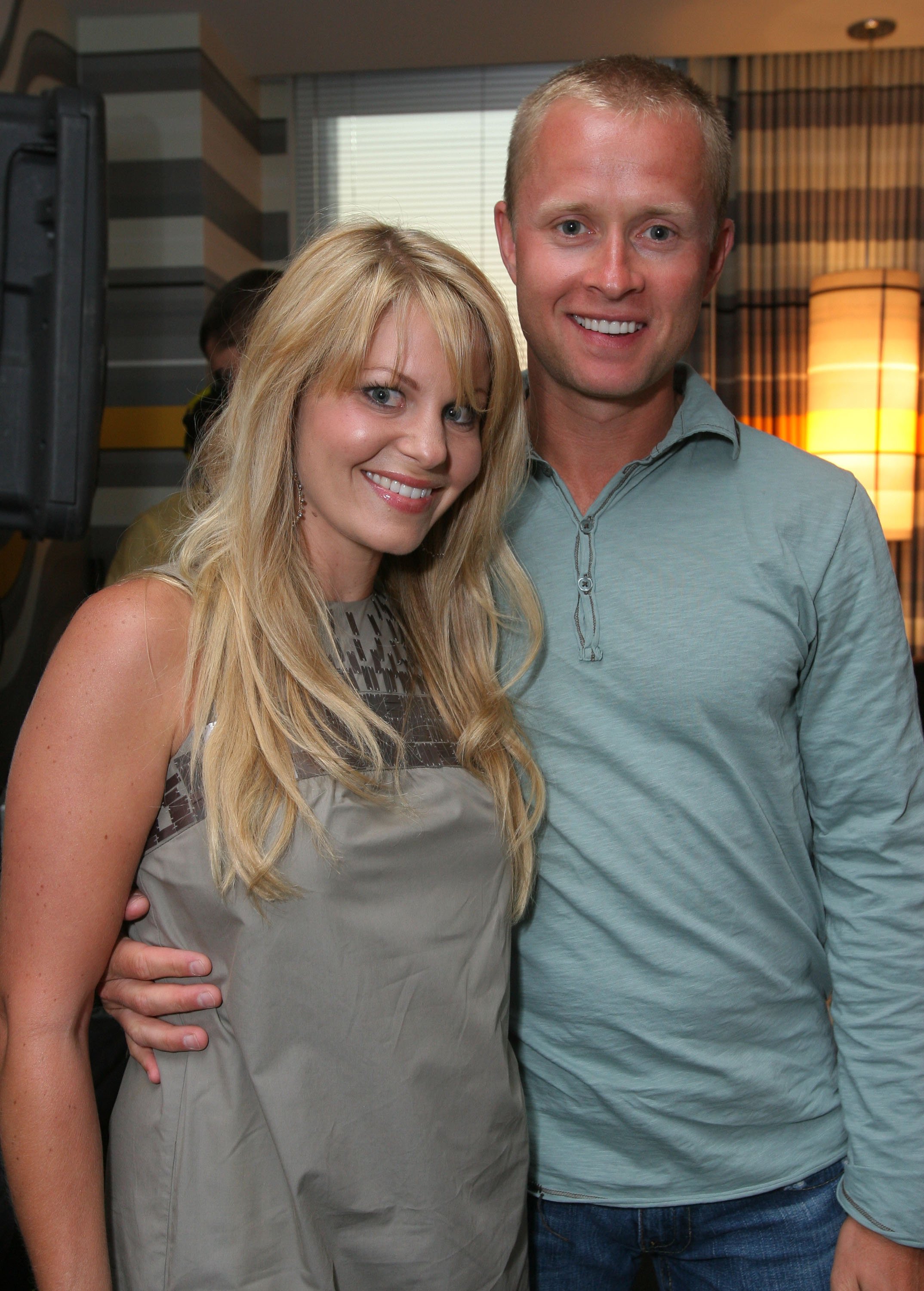 Candace Cameron Bure and Husband Valeri Bure at The ESPN The Magazine ESPY Style Studio held at The Standard Hotel on July 15, 2008 in Los Angeles, California. | Source: Alexandra Wyman/Getty Images
CHEEKY INSTAGRAM PHOTO CAUSES CONTROVERSY
When Candace recently posted a photo of her husband posing with his hand resting firmly on her breast, many of her Christian followers criticized the photo for being inappropriate. After deleting the post, Candace posted a series of videos saying that it was laughable that she had to explain herself.
She added that her husband could touch her anytime he wants, and the photo was a representation of a healthy marriage. She noted that the majority of her followers didn't find the post offensive, and she was not sorry for posting it. She added that her husband approved the photo.
Candace reflected on her decades-long marriage and said, "we have a playful, loving marriage, and I think that's why we're still married 24 years later." She added that playfulness doesn't stop once people get married, and that intimacy was not lacking in her marriage at all.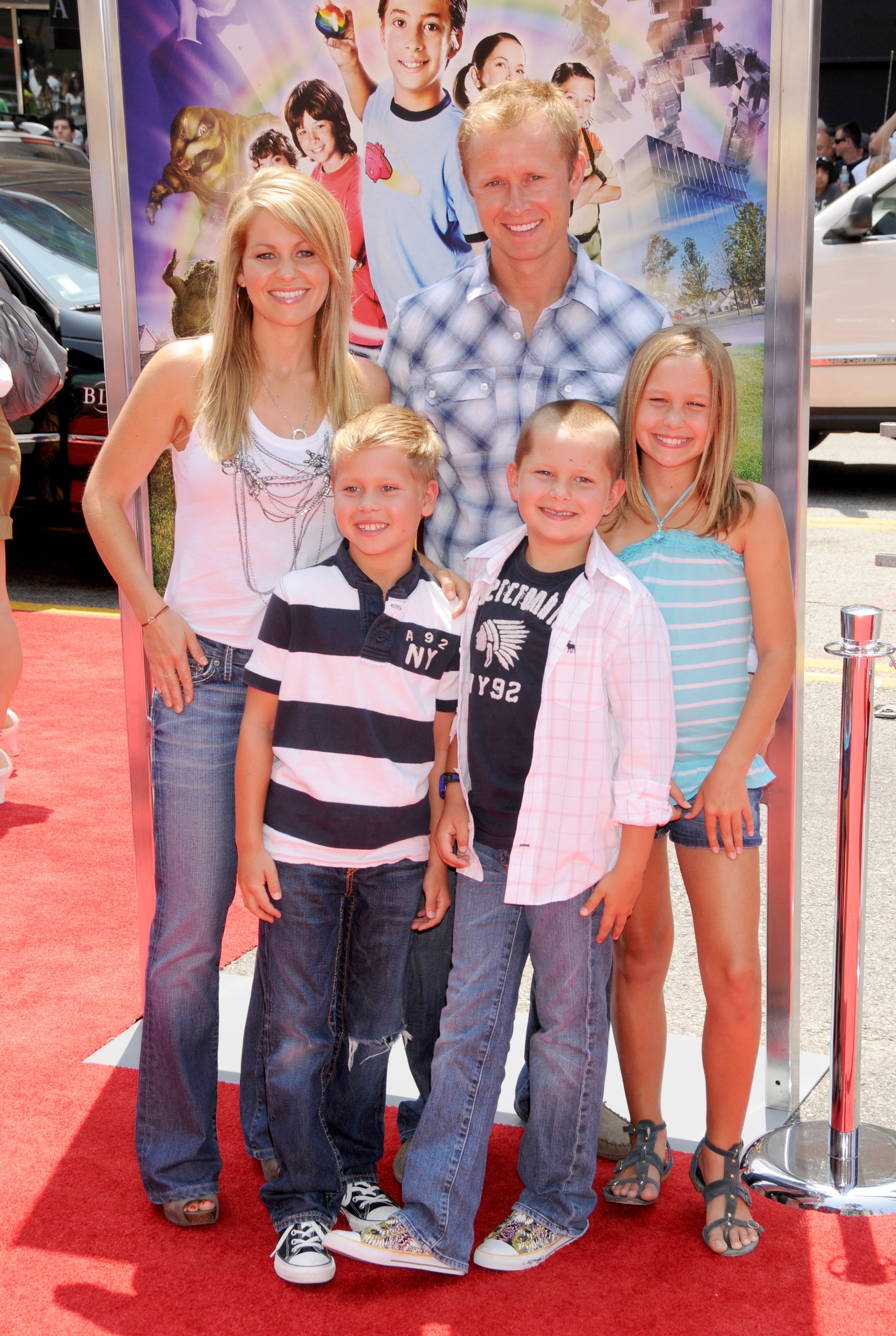 Candace Cameron Bure, husband Valeri Bure and children arrive at the Los Angeles Premiere of "Shorts" held at the Grauman's Chinese Theatre in Hollywood, California on August 15, 2009. | Source: Gregg DeGuire/Getty Images
Candace explained that she would never write a book giving out marriage advice as she and her husband continued to learn new things every year.
She mentioned that communication, sex, laughter, and patience were some of the most important things in a successful marriage. She also added that God was the secret sauce in a successful marriage.