"It doesn't feel like 27 years" Christopher Meloni shared the secret to his successful marriage.
"Chris and Sherman played a really big role for me, to see this really stable couple that loved each other," Mariska Hargitay commented on their love.
"Law and Order" star Christopher Meloni has been part of the franchise since 1999 as detective Elliott Stabler. His co-star, Mariska Hargitay, and partner in crime in the show portrayed the character of detective Olivia Benson.
According to The Goal Cast, the two have often been mistaken for being a couple, but Meloni has his own partner in crime in real life. However, the co-stars do have a close friendship.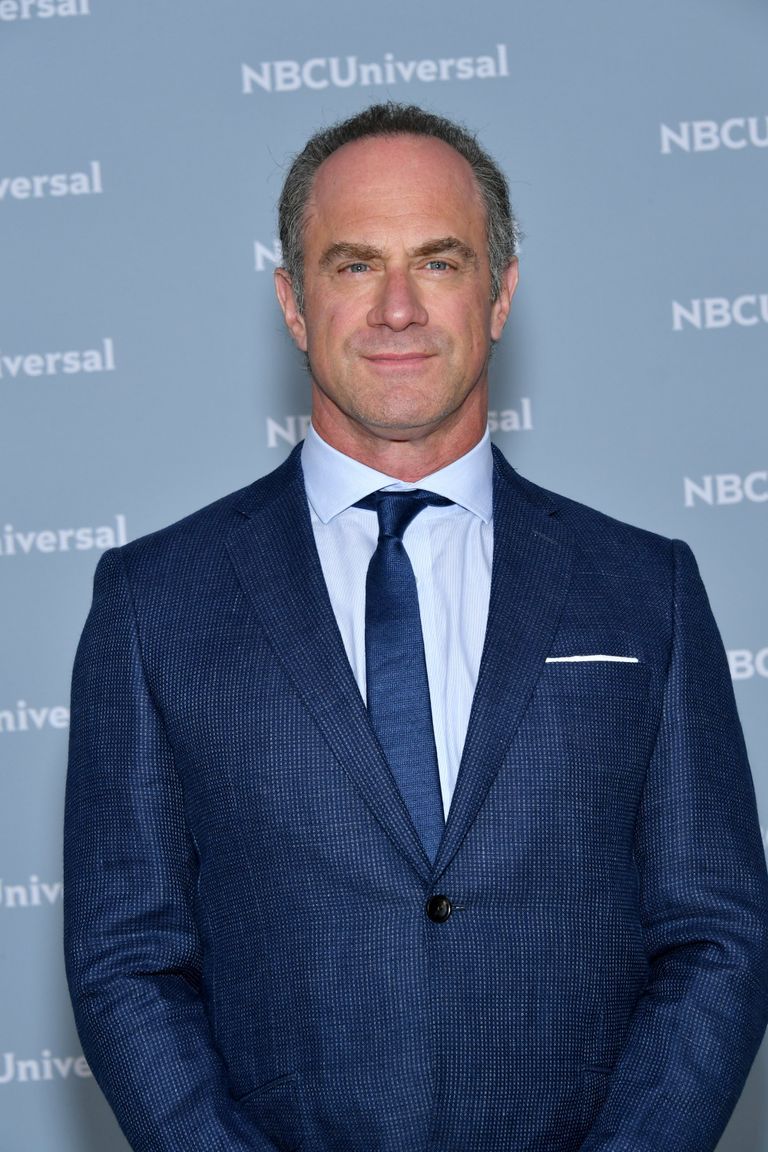 Meloni is married to an artist, Doris Sherman Williams. As stated by Good House Keeping, the couple met on the set of a TV show. Williams was working as the set designer, and Meloni was still in the process of getting his breakthrough role.
The actor reportedly described the TV show as "immensely forgettable," but now it will forever be memorable because of his wife.
Meloni recalled Williams arriving at the set on a moto bike. Her short blonde hair and retro sunglasses were what caught his eye. "This I gotta meet," Meloni recalled in an interview. However, when Meloni gained the courage to introduce himself to Williams, he found out she had a boyfriend.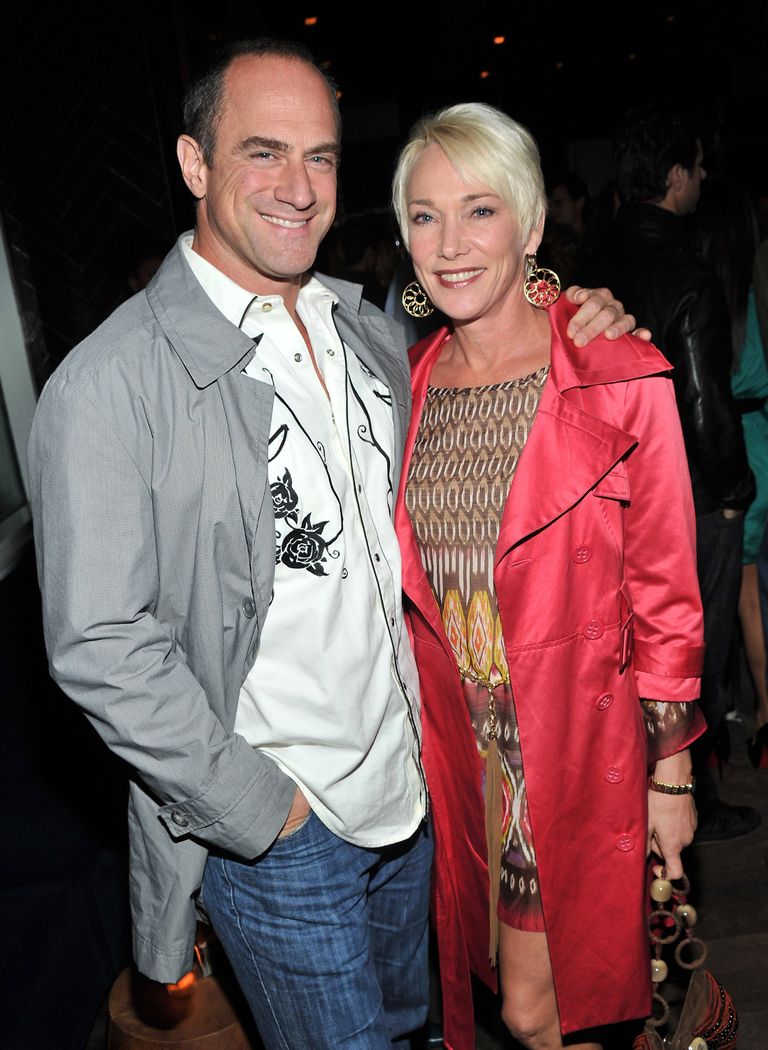 Years later, the couple bumped into each other in Los Angeles and started dating. Meloni and William married in 1989 on a beach in Malibu, California.
According to Good House Keeping, the couple gulped a few drinks to celebrate their wedding before Williams had to fly out for a job. It was a day of mixing business and pleasure.
Meloni also reportedly acknowledged that their wedding did not occur at the perfect time. The actor was still trying to find his feet in the acting scene, and his wife was traveling in and out of the country.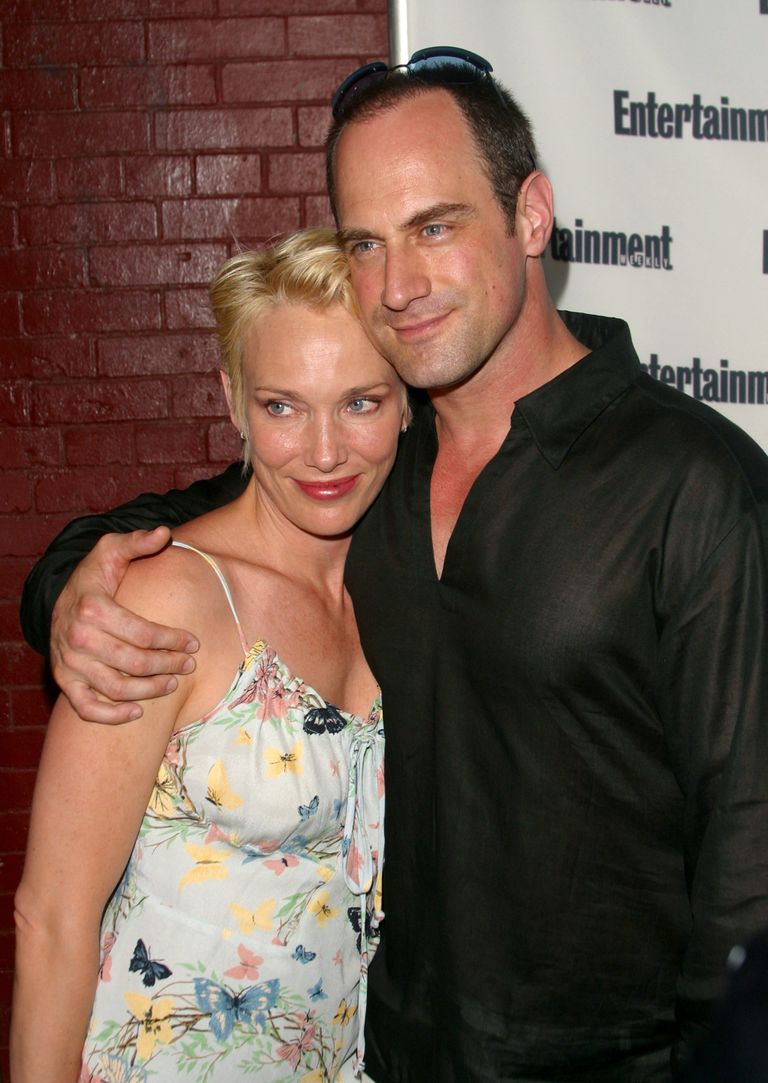 However, 27 years later, Meloni and Willaims overcame that obstacle and remained happily married. They also expanded their family and are now a beautiful family of four.
Christoper Meloni and Doris Sherman Celebrated 27 Years of Marriage and Shared Their Secrets
Meloni was on the cover of People and shared the secret behind his long-lasting marriage of almost three decades. To our surprise, the actor said it does not even feel like it has been 27 years. "When the hell did that happen?" said Meloni.
However, in the video shared by People, the actor expressed that he and Williams have an unspoken love and respect for each other that they have maintained throughout the years.
The "Law and Order" star also gave his wife credit for the strength of their marriage. Meloni said Williams was patient with him and allowed him to grow at his own pace. He was also honest about who was more level-headed in the relationship and said his wife was always more mature.
Meloni also did not fail to praise his wife's talent. He said her work was all over their house and revealed that Williams wanted to buy art, but Meloni told her "I don't want that. I want yours."
Meloni told People that he and William both shared the dream to become parents one day, which they made possible. The couple welcomed their first child, Sophia Eva Pietra, in 2001 and their son Dante Amadeo in 2004 through surrogacy.
Meloni shared with People that becoming a father has brought him extreme happiness. He recalled his mother telling him how much she learned from him as a child and could not wait to experience those lessons through his children too.
Christopher Meloni Speaks about the Joys of Fatherhood
Meloni's eldest daughter Sophia is now in college. According to Closer Weekly, the father and daughter have a close relationship. On father's day, Sohpie showed off her comedic skill,s and the actor shared a picture of the hilarious gift he received from his daughter.
The gift included a framed tweet from one of Meloni's fans that read, "I saw Chris Meloni, one of the toughest tough guys on television, failing to control two toddlers at a brunch at Columbus Circle circa 2007."
The framed tweet also had a picture of Sophia and her brother as toddlers, and she jokingly added, "The toddlers in question" Though Meloni and his children crack jokes together, the actor said his parenting is not always smooth sailing.
The Law and Order star said his children would describe him as "crazy" because "I am very physical, very affectionate,e" he said. But Meloni revealed he is also strict about education, which is something that he will not compromise on.
As the saying goes, it takes a village to raise a child, so Meloni chose his co-star Hargitay as Sophia's godmother. "The Law and Order" stars have a great friendship onscreen and off. Hargitay even told Closer Weekly how Meloni and Williams had been an inspiration to her.
She said it was refreshing to see a "solid that couple loved each other" after they welcomed their first child. Hargitay also appreciated that her friend included her in the sacred process of conceiving a child.