Chubby Checker's marriage with former Miss World Catharina Lodders faced racial discrimination and his mom's disapproval.
Chubby fathered a love child during his marriage, yet it didn't end his love story with his wife.
Chubby's daughter from another woman is famous too.
Ernest Evans, famously known as "Chubby Checker," was an iconic rock and roll singer from the 60s that influenced many dance moves. "The Twist" was one of the singer's well-known songs and famous dances.
As one of the few black men that dominated the music industry in the 1960s, Chubby Checker was also mentioned in newspapers when he announced his engagement to beauty pageant queen and winner of the 1963 Miss World, Catharina Lodders.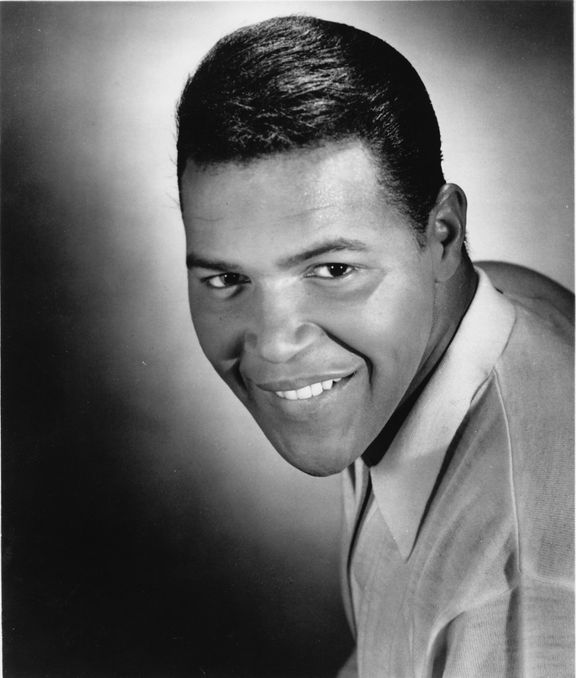 The couple got engaged when Lodders had just finished her reign as Miss World, and it was reported that the proposal took place at Evans' parent's house.
Evans and his Dutch model tied the knot at Temple Lutheran Church when they were both 22. According to Times Magazine, the Reverend officiating the wedding did not reference the couple's interracial marriage.
When it comes to their interracial relationship, Evans once opened up about some of the struggles that his family had with his wife in an interview with Jet Magazine.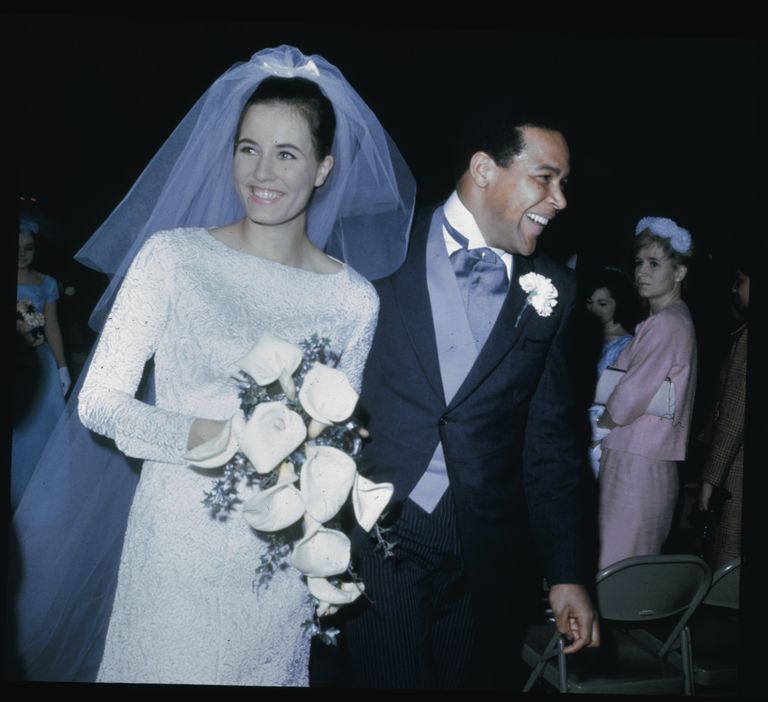 The rock singer started by acknowledging that Lodder was aware of his background and the racial segregation in America. He clarified that they did not care about the judgment because '[they were] merely two people with the same outlook on life."
However, Evans also spoke about an altercation between Lodders and his mother. The singer said there was a situation where the language barrier between the two women caused conflict, but Chubby Checker said he "straightened it out," and that was the only time there was friction between his wife and mother.
The couple confessed that they faced racial discrimination while looking for a home in suburban Philadelphia. Chubby Checker and Lodders lived with the singer's parents but said their house hunting process was prolonged because of the segregation.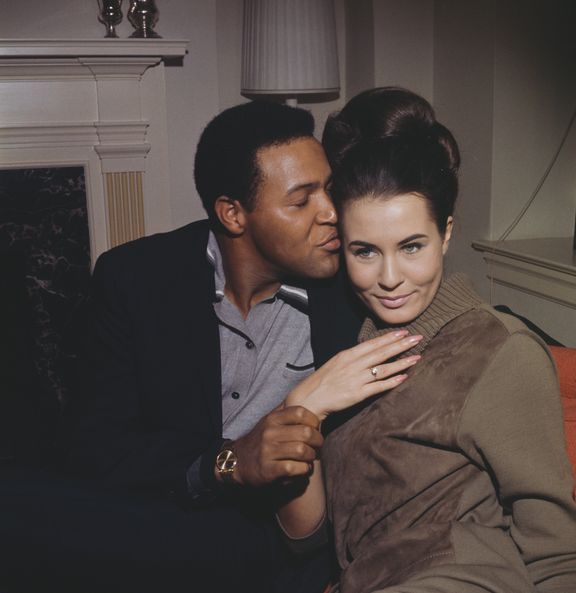 However, "The Twist" singer said he and his wife did not believe in the discrimination they were receiving and emphasized that they would find the house of their dreams with "dignity."
The former Miss World and rock and roll star went on to have a family and welcomed three children together, Bianca, Shan, and Ilka Evans. All three children are married and have lives of their own.
Evans and Lodder withstood the test of time and maintained a strong marriage for 58 years, and they continued to live together in their old age.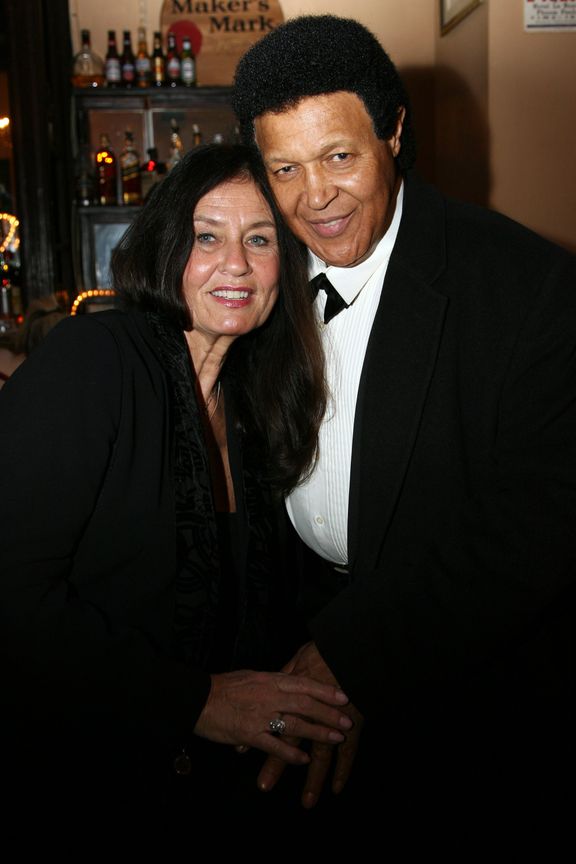 Evans had another child while he was married to Lodder. His daughter Mistie Bass is now 38 years old and has built fame from her days as a basketball player in the WNBA.
Chubby Checker Has 4 Kids from 2 Women
Chubby Checker's children have stayed away from the limelight and kept a low profile. The singer's son Shan is private with his personal life, but according to his social media, Shan is a big family man.
Shan looks like his father, but he also took after his father's musical skills because he was reported to be the lead singer for the band "Funk Church" with the same groove, rhythm, and voice as his rock star father.
Shan was seen performing at Hard Rock Cafe wearing a red jumpsuit, singing his lungs out and "swiveling his hips" like his father, reported Jump Philly.
Chubby Checker's daughter Bianca is also low-key about her private life, but her social media shows that she works at an Aspen Skiing Company. Bianca is also a wife and a mother.
The second daughter of Lodders and Evans, Ilka is an entrepreneur who owns a candle-making business and homemade body care products.
Evans' fourth child, whom he had outside his marriage with Lodders, is a retired WNBA player. Throughout her career, Bass' coaches described her as focused and mature, especially when she started becoming famous.
She had a career milestone when The Capitals WNBA signed her in 2017. This was after the basketball player had just given birth to her son Braven.
At the time, Bass was trying to get back into basketball and said motherhood gave her a different perspective on life and how she faced her role as an athlete.
Bass is married to NFL quarterback Shane Boyd. They are a power basketball couple, and now, according to her social media, the former WNBA player is a motivational speaker and a mother of two.
However, Chubby Checker and his daughter have a close relationship, and the rock star has even watched his daughter play some of the most important matches of her life.
Chubby's Relationship with His Love Child
Although Chubby Checker had a fourth child outside his marriage, he and his lover Pam Bass have kept the connection and maintained a casual relationship for the sake of their daughter.
In an interview with Tampa Bay Times, Bass revealed that her mother had made an effort for her to have a relationship with her father. She expressed,
"I've always had a relationship with my father, and my mother's done a great job of making sure I knew there was always love there. It's only gotten stronger as I've gotten older."
Chubby Checker was also proud of his daughter's basketball skills. He told Tempa Bay Times how much he loved watching her and her team play. He said: "It's been wonderful, an experience I've never had. She's a blessed person, an angel, and she's made all the right decisions."
But unlike other parents that cheer loudly from the sidelines, Evans is the kind parent that nervously watches the game. He expressed that his daughter's games keep him on the edge of his seat. Chubby Checker added:
"When I'm at her games, I get a heart attack. I'm so nervous for her, but it's been a great four years. I feel like I'm a student."
According to the New York Times, Bass did not want her fame to come from her father. When she arrived at Duke University in 2002 as a freshman center for the women's basketball team, she asked for her father to be listed under his government name.
Bass said she wanted people to get to know her for who she was and not her father's status, even though she knew people would find out eventually.
Chubby Checker has been a doting father to his children and has had a successful marriage of 58 years with his former Miss World wife, despite their relationship's challenges.