Passing away is inevitable, but if Wanda Wold and James Wold have anything to say about it, love is ever-living. James prayed that he would follow soon after his soulmate when she died.
Dan Engstler honored his late 96-year-old grandmother Wanda Wold and 94-year-old grandfather James "Jim" Wold. They both passed on July 20, 2021, just a few hours apart after 73 years of marriage.
Engstler took to Facebook to share a touching black and white photograph of his grandparents. The two were both in their old age, sitting on chairs opposite each other while giving one another a kiss.
Jim died just 15 hours after his beloved wife Wanda, where he shared a room with her at the Concord Care Center in Garner, Iowa. Part of the grieving Engstler's post read:
"Married for 73 years. God was up to something today, calling them both to heaven 15 hours apart."
Jim died in the late evening after his two daughters visited him. One of them, Candy Engstler, recalls him turning to his faith and expressing gratitude towards Jesus for taking his spouse.

She then revealed that he asked that he be taken as well. Candy feels strongly that their belief in a higher power contributed to these sad yet mystifyingly beautiful hours between their deaths.
The 110-year-old revealed that Hershey's Kisses is what has kept her young and alive.
Wanda was a nurse in the same hospital where she and her husband passed while Jim entered many fields, working in insurance as his last vocation. The two both enjoyed going to the casino and playing golf.
Although incomparable, this romantic yet tear-jerking type of story is not unique to Jim and Wanda. Alex Gershman also departed just four hours after his wife, where one of their daughters, Adrian Federico, expressed:
"He died of a broken heart."
Alex had already surpassed medical professional's predictions. He had a severe heart valve problem and had survived months longer than expected.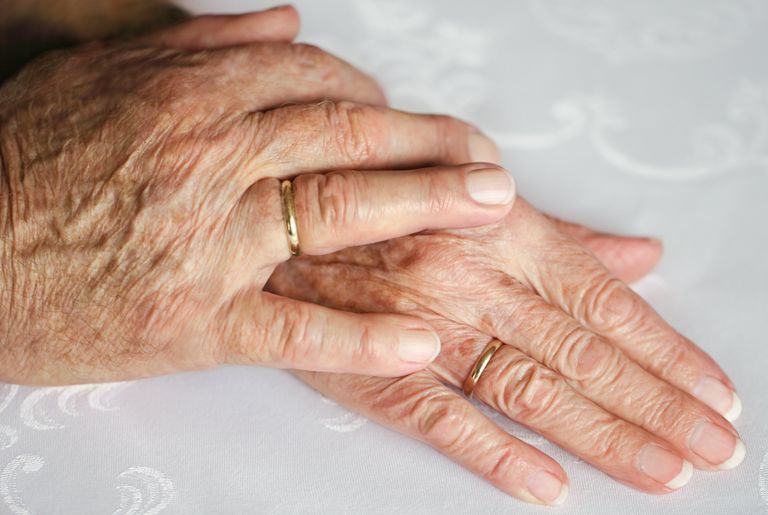 The pair's eldest daughter Sandy Jodrie revealed that her father was a reserved yet kind man who was a butcher. Her mother was more outgoing and had worked as a model throughout her life.
The two passed away on June 13, 2020. The 99-year-old Alex, and his other half, the 97-year-old Shirley Gershman, were together for 77 years.
Another elderly couple that will melt hearts is Julio Ceasar Mora (110) and Waldramina Quinteros (105) from Quito, Ecuador. They are the oldest married couple in the world. The Guinness World Records verified this.
After being friends for 7 years, they got hitched on February 7, 1941. The two have been married for 79 years and have 5 children, 11 grandchildren, and 9 great-grandchildren.
According to the pair, their families did not approve of their partnership initially. However, eventually, they were able to restore unity among their relatives.
Married 79 years. Hes 110 and shes 105. Wow. True Love for sure❤️❤️

— Blue (@BlueBrotherPain) August 30, 2020
One woman may have the secret to this couple's longevity, and her name is Alma Kahl. The 110-year-old revealed that Hershey's Kisses is what has kept her young and alive.
Kahl is one of a kind, having traveled extensively around the globe where she once met the Queen of England. It appears that as one gets older, so does their love for their partners and their chocolate strengthens.
Share this story with your friends. It might brighten their day and inspire them.