Teen idol Donny Osmond turns 65 today!

The singer said he wouldn't be here without his wife, Debbie, who supported him during the most challenging times in his life.

The couple's love story started from a love triangle that included his brother.
On December 9, 2022, Donny Osmond turned 65 and celebrated the special day with his wife, Debbie, a woman he's married most of his life. The singer's significant other stood by him through thick and thin.
Before he turned 13, he was asked to record solo albums alongside the Osmonds' hit music. He had success with singles like "Go Away Little Girl" and "Puppy Love," leading him to feature often on the cover of Tiger Beat magazine.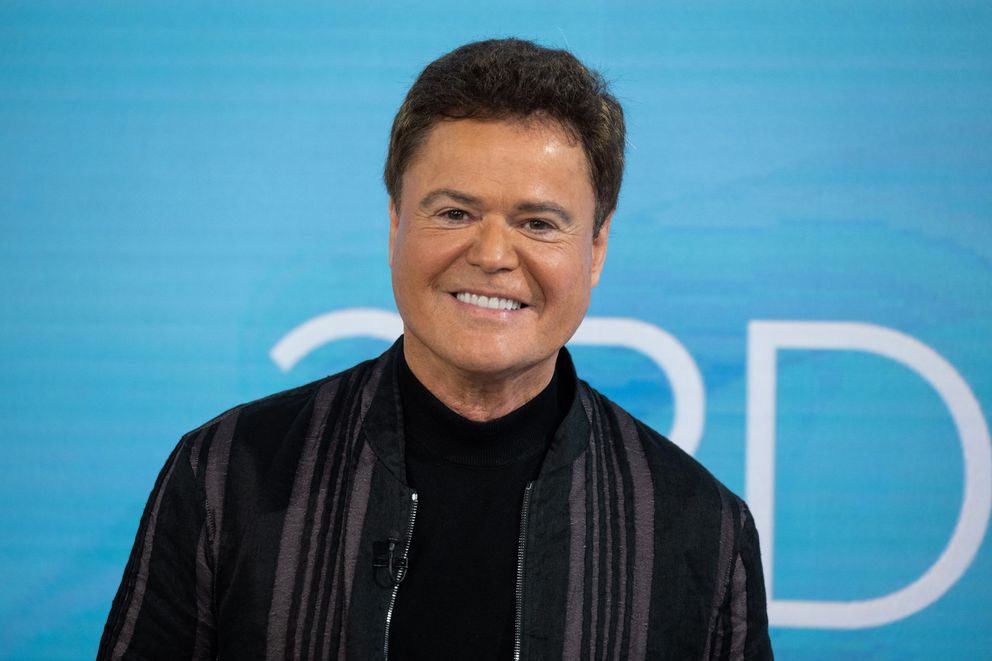 The fame earned him the adoration and attention of teenage girls worldwide. In a past interview, Donny recalled being chased a lot, mainly in England, where Osmondmania was a thing.
During one of those incidences, the star had to hide under a restaurant table because many screaming fans were chasing them. He wasn't starved for attention, but the singer felt something was missing.
After a show in Hawaii, the musician went to his family's condo, balled himself out and cried. When his brother, Jay, walked in, he asked him what the matter was, and although Donny had great success as a teenage idol, he confessed to being lonely.
Jay couldn't understand and asked Donny how that could be because he had thousands of young girls screaming his name. The star explained that he needed someone before meeting his life's love.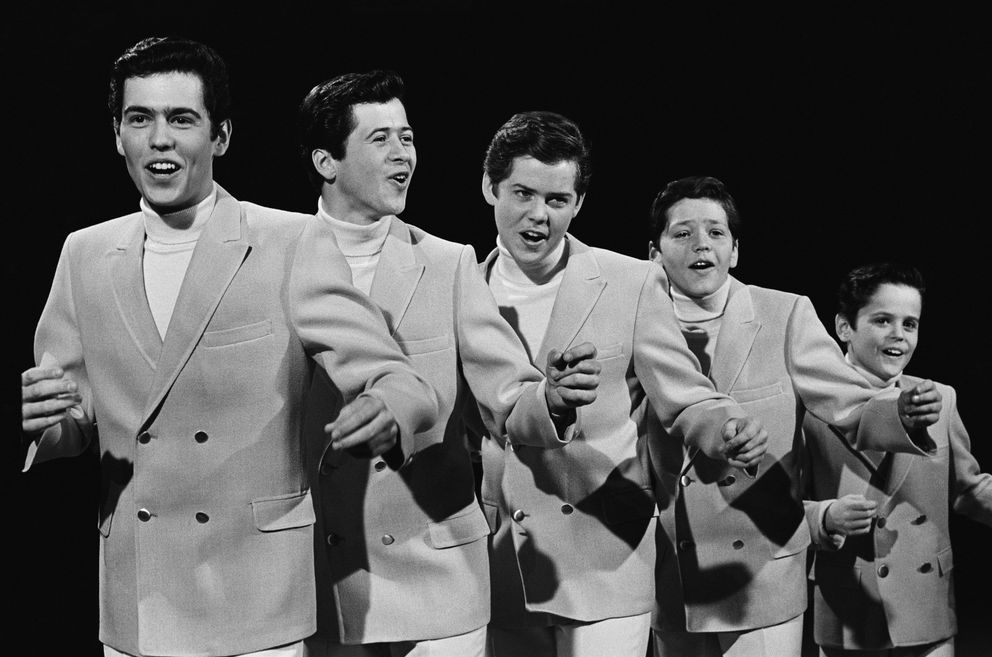 Soon after, Debbie came into his life, and Donny suspected his career would end when their relationship became public news. The couple's meeting was something straight out of a movie.
How Did Donny Meet His Wife?
In 2015, Donny shared two Facebook images and explained how he and Debbie met. The first picture was a throwback that showed the pair having a meal and taking time to pose for the camera while sitting across from each other.
The second picture was a 2015 recreation of the first one, with the couple looking older. The singer shared how he met his future wife when he was 15 while she, 16, was dating his brother, Jay.
After he and the new cheerleader in town started dating, it took Donny three years to get her to marry him. For nearly three years, the couple kept their relationship a secret; then, in 1978, the musician shocked fans by announcing their engagement.
When the vocalist was 20, and she was 19, the couple married on May 8, 1978. The nuptials were held in Salt Lake City, Utah's Church of Jesus Christ of Latter-day Saints.
Donny once revealed his father, George, didn't want him to have a relationship with Debbie because he believed it would mess up his career. That was why he dated her in secret, with him recalling:
"By the time I was 19, I knew I was in love and had to do something right for me. When I told my dad, he said, 'Well, there goes your career, but this is ushering in your personal life.'"
Although their marriage began clouded with doubt, the pair thrived and welcomed five children over the years. Debbie also played a massive role in her husband's life, helping him progress.
How Did Debbie Stand By Her Husband through Thick and Thin?
In January 1979, Donny's three-year run on the show "Donny & Marie" ended, and his fans disappeared as predicted. The Osmonds were also not doing well after losing millions to bad investments.
The star said they crashed financially, adding, "It was the typical Hollywood story of having it all and then losing it all. So we had to rebuild." Rebuilding wasn't easy for the singer as he struggled to shed his youthful image.
The performance was the beginning of his [Donny Osmond] becoming a multifaceted entertainer.
Donny even tried hiring a publicity firm that suggested he should smuggle illegal substances into the United States on a flight so he could get arrested. However, the religious star couldn't do it.
In 1982, his Broadway show, Little Johnny Jones, opened and closed on the same night, leaving him at one of his lowest points. A decade later, he was haunted by the fear of failure during a tour of Joseph and the Amazing Technicolor Dreamcoat, where he played the leading role.
Donny battled anxiety and would walk on stage believing he would die. One harrowing night, Debbie helped him by suggesting he do an average show, and it was the best he ever did because he allowed himself the chance to make mistakes.
The performance was the beginning of his becoming a multifaceted entertainer. In 2022, "The Masked Singer" star released his 65th album, "Start Again," with his wife still by his side.
The singer's eldest son, Donald Jr., once revealed how his father put his family first, and his greatest gift was showing love in significant ways. Donny said having his family come first balanced his life and that they were the most important thing to him.
Debbie was by his side for six decades of his career in show business, and he said he wouldn't be that successful without her support. In February 2022, the couple had been married for 44 years, with Donny stating:
"There was something simple about her, and I lived a very complicated life."
The "Dancing With the Stars" alum said his wife gave his life stability and kept his "feet on the ground." Choosing his family was something Donny did because he knew that his career would end one day, and they would be the people he turned to.