Bridget Willis entered a fancy restaurant with her wheelchair and poor clothing and ordered only a few apples. The staff was confused, and other patrons mocked the woman until the restaurant owner came out, revealing a surprising truth.


"Ma'am, I'm sorry. This is an elegant place. We can't let you come in just like that," the hostess at a pricey restaurant in Washington D.C. told the older woman with a disability when she tried to get a table.
"Miss, what exactly does 'just like that' mean? Are you an ableist? I have a reservation, so I'm coming in. Please, lead me to my table," Bridget Willis insisted, trying to be nice because she knew the staff was confused. She knew that the wheelchair was not their problem. It was her tattered clothes and general appearance.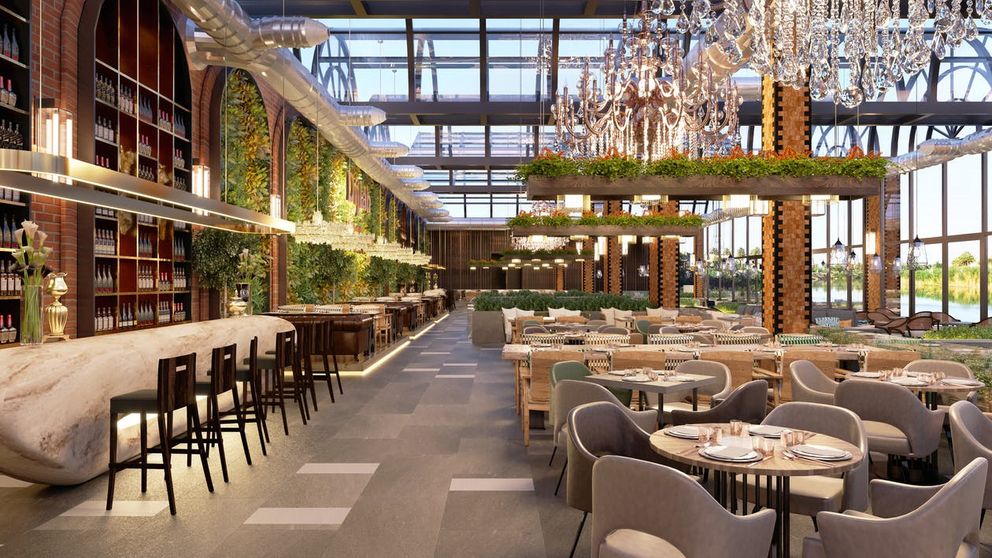 Obviously, she was not the kind of patron who frequented this place, but she had something important to do, and it couldn't wait any longer. This was the only way her plan would work.
But at some point, Mrs. Willis took a deep breath. "So, listen. I actually came here for a reason," she began.
"Ok, follow me," the waitress stated, crooking her lips in unhappiness. But there was nothing she could do, so she led Mrs. Willis to a table and left her. To the waitstaff's surprise, the older woman ordered just two apples, which were not on the menu. But they were equipped to cater to all their clients' needs.
"I don't know why she's here if she wants only apples. They're going to charge her a lot for them," the hostess said to the waiter, Alex, who brought the apples.
Suddenly, Alex and the hostess saw some other clients frowning and looking at the lady. One woman asked to be moved, so she didn't have to sit near the woman in the wheelchair. A group of businessmen was actively laughing at the older lady, who was luckily oblivious to the entire thing.
The hostess shook her head, and Alex sighed. "I'm going to talk to Mr. Holt. The other patrons are mocking her and getting restless. This is weird. He'll know what to do," the waiter stated.
He went to the restaurant's back office and talked to the owner, Jack Holt, who was surprisingly there that day, despite planning to open a new branch on the other side of town.
When Alex was done, Mr. Holt frowned. "That's certainly not normal, although some of our clients are eccentric," the boss commented, scratching his chin.


"I don't think this is the same. We have some crazy rich ladies, but this woman looks destitute," Alex explained, his lips raising on one side.
"Fine, I'll deal with it," Mr. Holt said and rose from his desk. He reached the dining area, and Alex pointed toward the table. Jack approached but stopped when he recognized the woman sitting there, biting an apple. "It can't be…" he muttered as memories flooded…
When Jack Holt was ten, he rode the bus to school and developed a great bond with the driver, an older woman named Bridget Willis. His family was not well-off, but Jack always brought her apples from the tree in his house, and they shared them during the few minutes they were alone on the bus. He was the last kid on the route.
Jack's mother had met the older lady and loved her for always watching out for Jack. However, everything changed one day.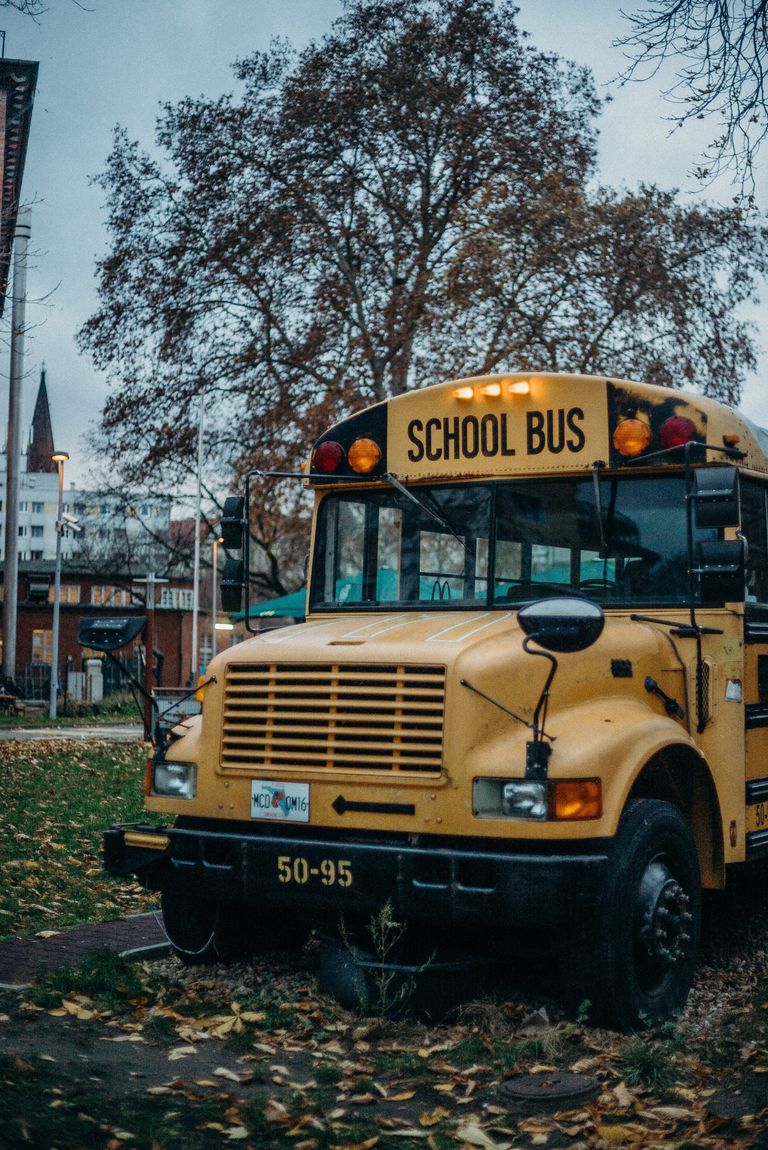 "We're here, Jack. I'm coming out with you because I think there might be something wrong with the front wheel," Mrs. Willis said and followed Jack down the bus's steps.
"I'll stay with you while you check," Jack replied, and they rounded the giant vehicle to check the tires on the driver's side.
"Ok, but be careful," the older woman said and knelt down to look closely at the tires.
Suddenly, they heard the sounds of tires screeching, and as Mrs. Willis raised her head to see what was causing the sound, a car driving way too quickly barreled directly towards them. It didn't appear to be stopping, and everything around them suddenly seemed to slow down.
The older woman stood up and pushed Jack forcefully toward the sidewalk. That was the last thing she remembered because the car crashed into her, changing her life forever.
Jack remembered everything about that day like it was yesterday. He also remembered how he and his mother visited Mrs. Willis almost daily afterward. She lost her job and collected disability benefits from the government, but it was not enough, especially when her husband asked for a divorce, and she was left alone to raise their eight-year-old son, Ed.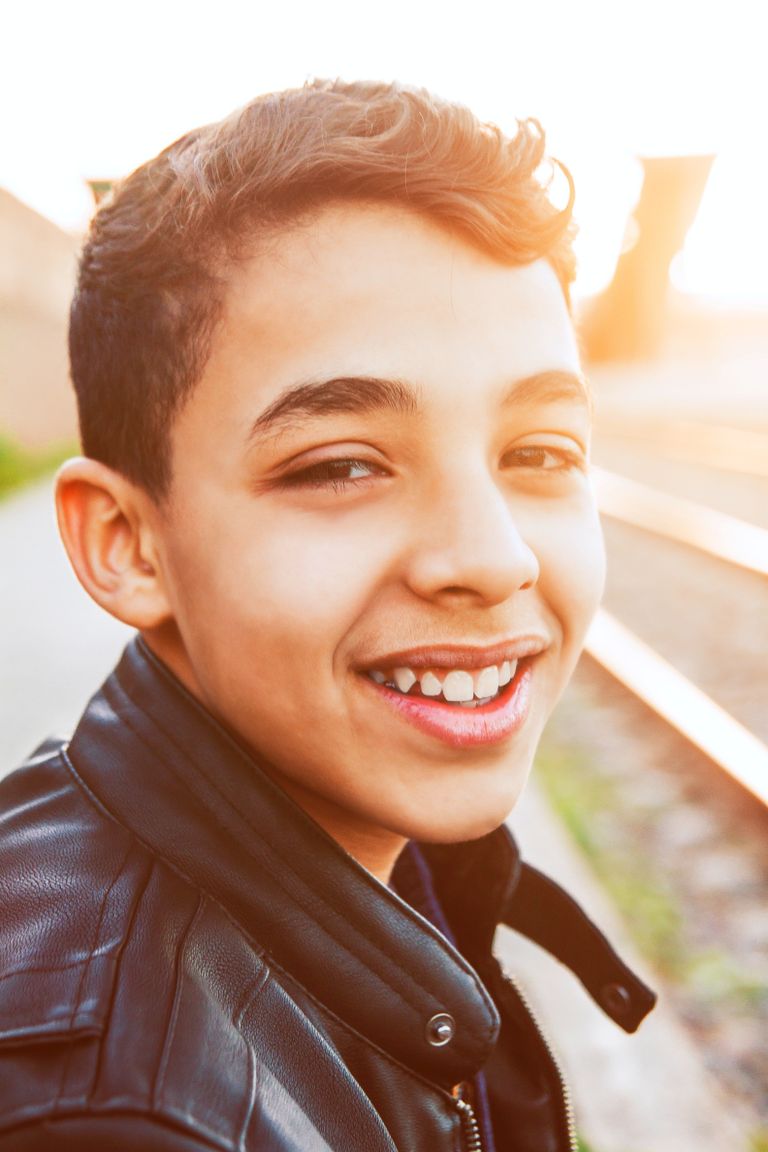 For 12 years, Jack and his mom did everything they could to make her life easier, but when Ed turned 20, he told them to stay away. He accused Jack and his mother of sucking up and trying to steal everything from Mrs. Willis. Despite insisting he was wrong, the boy threatened to file a restraining order against them, so they stopped seeing Mrs. Willis.
Many years later, Jack had become the owner of one of the prestigious establishments in town, and his family no longer lived poorly. He hadn't thought about Mrs. Willis in years, and here she was. The woman who had saved him so bravely back then, who had sacrificed her own life for a boy she only saw a few minutes daily.
"Mrs. Willis!" Jack suddenly shouted out, snapping out of his memories and smiling brightly. He couldn't believe the woman had come to him after all those years. She had to know this was his restaurant, and this was his chance to brag a bit about his success.


"Jack," she uttered, grinning slightly at the man, who had once been a boy on her bus. She opened her arms, waiting for a hug. "Look at you! The big businessman!"
"I'm so glad to see you," he continued, sitting on the chair opposite the older woman. This shocked the staff and the patrons who had first mocked the woman. Everyone knew Jack Holt was the owner, and no one uttered one more disparaging word against the woman in the wheelchair.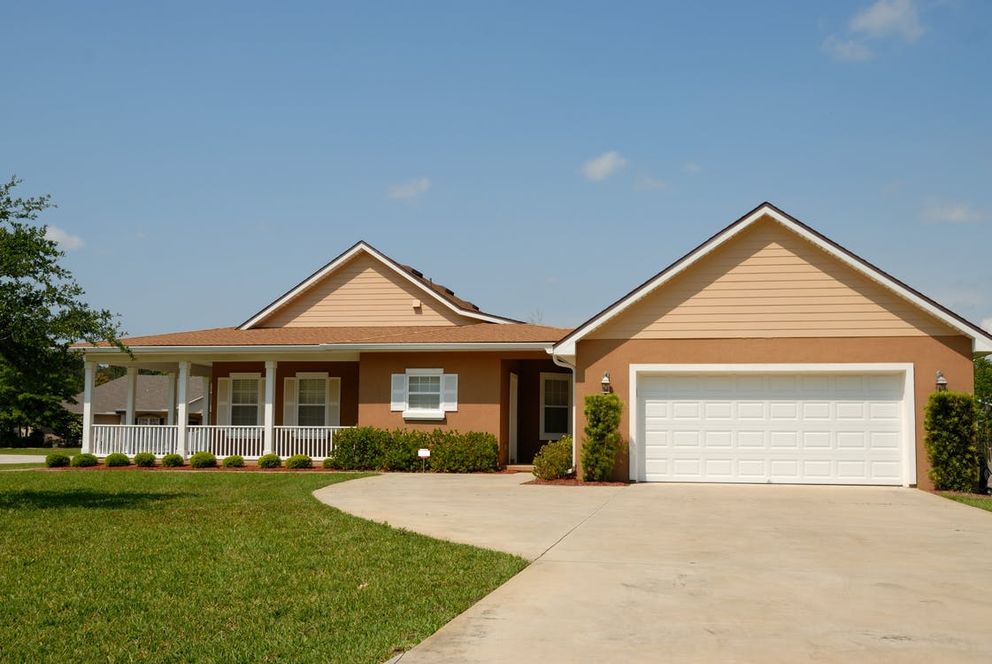 They chatted for several minutes about his restaurant, success, mother, etc. But at some point, Mrs. Willis took a deep breath. "So, listen. I actually came here for a reason," she began.
"Anything you need, Mrs. Willis. Any amount of money, I'll pay," Jack assured her, but the older lady shook her head.
"No, dear. I don't want money at all. I actually wanted to tell you that I found out recently what Ed did to you. How he threatened you and your mother to never come back. I had no idea. I always wondered why you stopped coming, and I didn't want to call in case you had gotten tired of me. But he finally told me the truth," Mrs. Willis revealed, shocking Jack, who always thought she knew about it.
"Jesus, Mrs. Willis. I thought you knew. He told us that he would take care of you and he was the only person you needed," Jack replied, shaking his head.
Bridget scoffed at that. "Take care of me? Please! Ed did nothing until a few years ago when he returned home with nothing to his name. He has now moved a woman into my house, and they moved all my stuff to the garage. It's been a mess," she disclosed.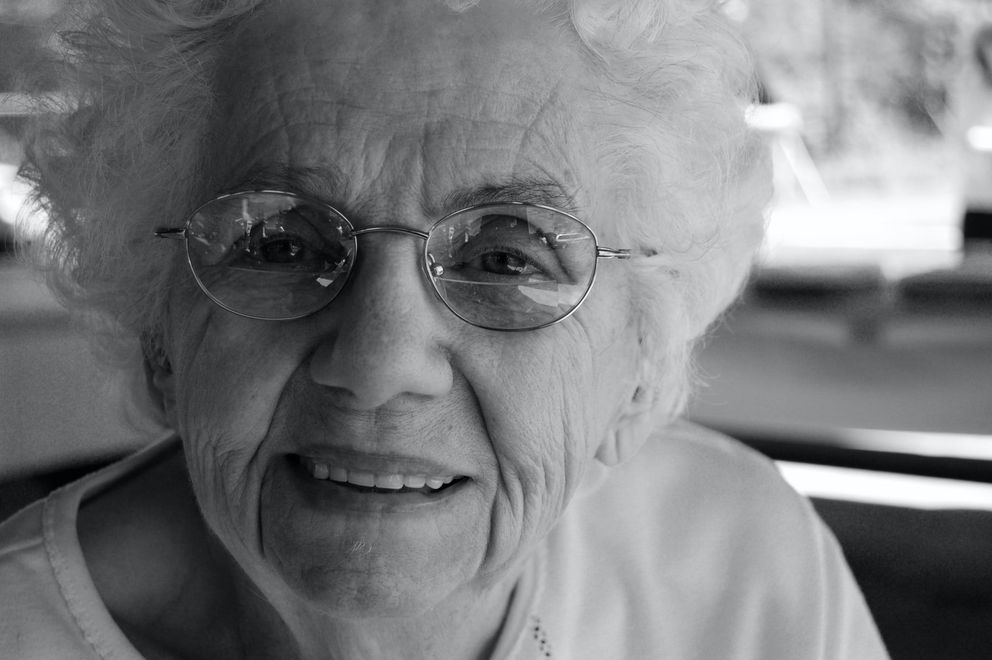 Jack felt heat developing in his chest. Anger. The kind he had never felt before. "I can't believe that," he said, fisting his hand on the table. "How can I help you?"
Once again, Bridget shook her head. "I only came here to tell you something. My plan was to just sit here, knowing the staff might call you so you can oust the weird old lady who clearly doesn't belong here." She laughed. "I wanted you to know that I don't have long left. I can feel it, and I'm leaving my house to you. You were the only son I truly had. For 12 years, you and your mother were more of a family to me than my own kid, so you deserve it."
"That's very generous, Mrs. Willis, and I'll respect your wishes. But are you sure? 100% sure?" Jack asked gently.
The older woman nodded vehemently. "Yes. This is the right thing, and you can sell it, live in the house, or do anything with it. I just don't want him to get away with it. He doesn't deserve it after how he's treated me."
"Thank you," Jack said, patting her hand on the table.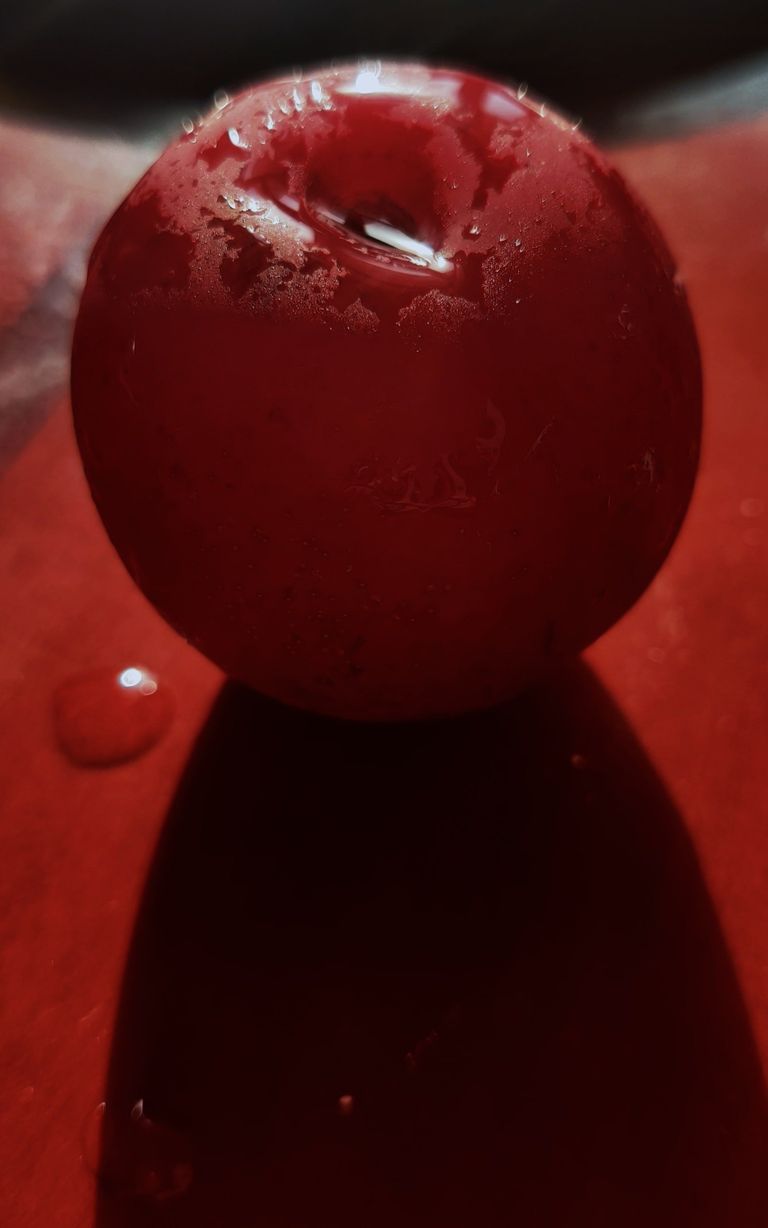 "Apple?" she offered to Jack, who grabbed it, and they ate in peaceful silence. He offered Mrs. Willis a nice dinner on the house, and she accepted. They enjoyed some of the best dishes on the menu together.
Jack couldn't stop thinking about Mrs. Willis after she left. He couldn't just let her go like that, so a few days later, he offered the in-law suite in his house, which no one was using. She lived there for the rest of her life.
Ed did not care for one second. He only showed up at the funeral and made a scene at the lawyer's office when he discovered the house belonged to Jack. But there was nothing he could do about it. He had no money to contest the will, so he stormed away.
Eventually, Jack sold the house and donated the proceeds to a charity for people with disabilities in Mrs. Willis' honor.


What can we learn from this story?
Sometimes blood isn't thicker than water. Mrs. Willis realized in her old age that her real son was Jack, even if she hadn't seen him in years or didn't birth him.
Never judge people by their appearance. People at the restaurant mocked and looked down on Mrs. Willis just because she wasn't dressed appropriately until they realized she was friends with the owner.
Share this story with your friends. It might brighten their day and inspire them.