Royal advisors asked the Prince and Princess of Wales to take their eldest son with them, a decision they had to think about long and hard.
Prince George, 9, and Princess Charlotte, 7, are supported by their parents during the funeral.
George might regret not attending his great-grandmother's funeral in the future.
Their great-grandmother's funeral might affect the young royals, as their uncle Harry told of his similar struggles.
Prince William, Prince of Wales, and Kate, Princess of Wales have been devoted entirely to the events surrounding the Queen's death for the past week.
The parents of three have dedicated their time to a busy public schedule, but they have also been helping their children adjust to life without their great-grandmother, who they referred to affectionately as Gan Gan.
Their children, Prince George, Princess Charlotte, and Prince Louis have stayed away from any of it since their great-grandmother passed away on Thursday, September 8, at her Balmoral estate in Scotland, and the funeral is the first time they are appearing in public.
Since the Queen's death, there has been a question of how wise it was to allow the children at the funeral because of the controversy Princess Diana's funeral 25 years ago caused.
However, royal advisors asked William and Kate to consider letting their oldest children attend the Queen's funeral due to the symbolic message it would send.
Being the second in line to the throne, the royal experts feel George's presence at the funeral is a symbol of engagement and duty and will help to reassure the public of the order of succession.
William and Kate heeded the advice as they allowed George, 9, and Charlotte, 7, to join the rest of the family as they walked behind the coffin at the Westminster Abbey, ahead of the Queen's funeral.
The Order of Service for the State Funeral dictated that they walk between their parents and the Sussex. George wore an all-navy blue suit with a black tie while Charlotte wore a black mourning coat with a velour collar and a matching wide-brimmed hat to the state funeral.
As they walked alongside the rest of the royals, Kate supported her daughter by holding her hand tightly, then placing an assuring hand on her daughter's back.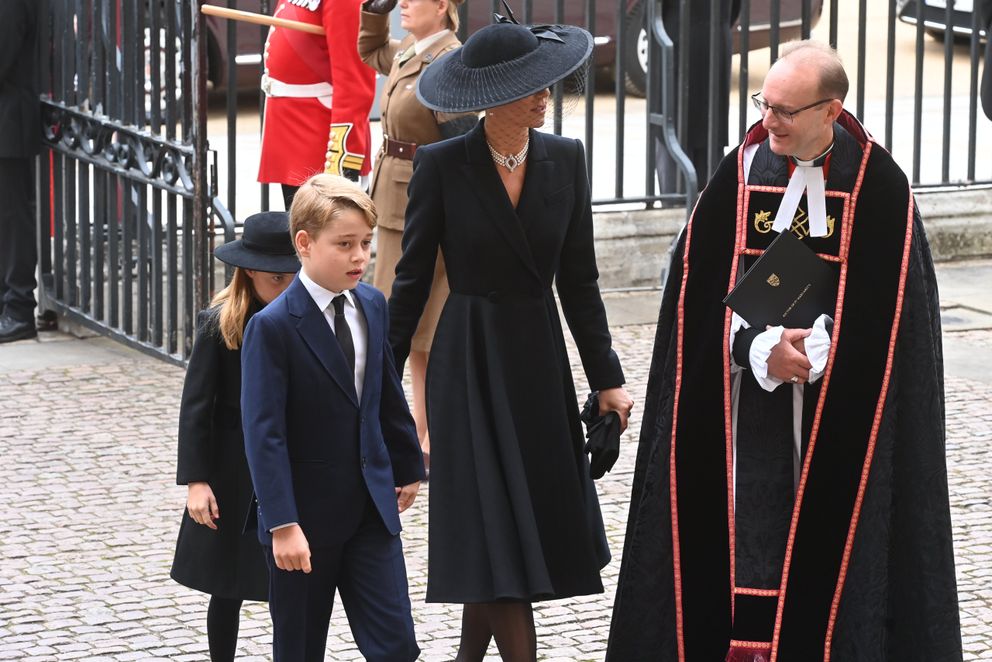 Daily Mail reports that after George and Charlotte attended their great grandfather Prince Philip's memorial in March, they are in a better position to cope with the occasion's solemnity.
However, William and Kate's youngest, Prince Louis, did not attend due to concerns over his age. A source close to the royals said of the decision by William and Kate:
"As parents, they have, of course, thought long and hard about whether their children should accompany them. Of course, little Louis is too young, but they think George and Charlotte are up to it."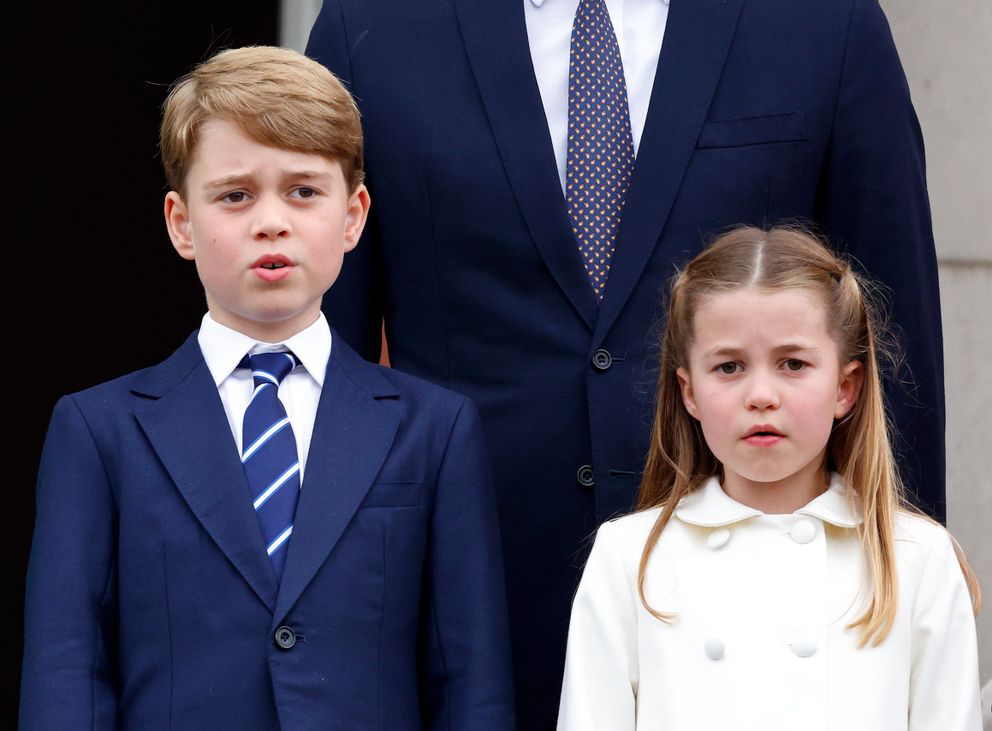 British-Jamaican author Lady Colin Campbell says not attending the funeral would have been a grave mistake and one that George would live to regret.
"You can imagine it being something he deeply regrets later on in life. He's going to want to be able to say 'I was there at the funeral of Queen Elizabeth the Great, my great-grandmother, and what a woman she was.' That is going to be quite a story to come in the decades to come." Journalist Dan Wootton added.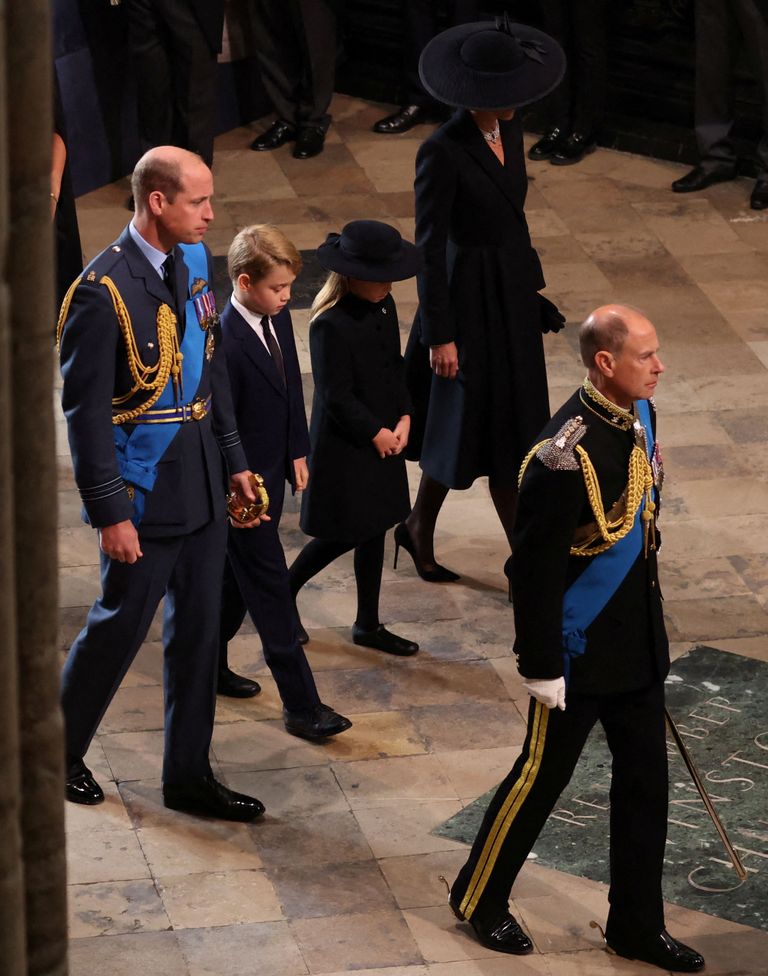 The Queen's send-off will be the first state funeral that George and Charlotte will attend as they stayed home during their great grandfather's funeral in 2021.
They Were Too Young to Attend Their Great-Grandfather's Funeral
Even though George, Charlotte, and Louis shared a special relationship with their great grandfather, Prince Philip, they did not attend his funeral on April 17, 2021.
Their absence was, however, due to unavoidable circumstances. Due to the coronavirus pandemic that had plagued the world at the time, public events often limited attendance to 30 people. Considering that they were only seven, five, and two at the time, it was hardly surprising that they did not attend the funeral.
A source told US Weekly that, even as the children mourned their great grandfather privately, Kate and William helped them cope with the loss by telling them that their great grandpa had "gone to heaven" and "is an angel now."
As Kate stepped out in Sandringham on Thursday, September 15, to view tributes to Queen, she disclosed that her children were doing well. She also revealed that George understood the death of his Gran Gran while Charlotte and Louis did not.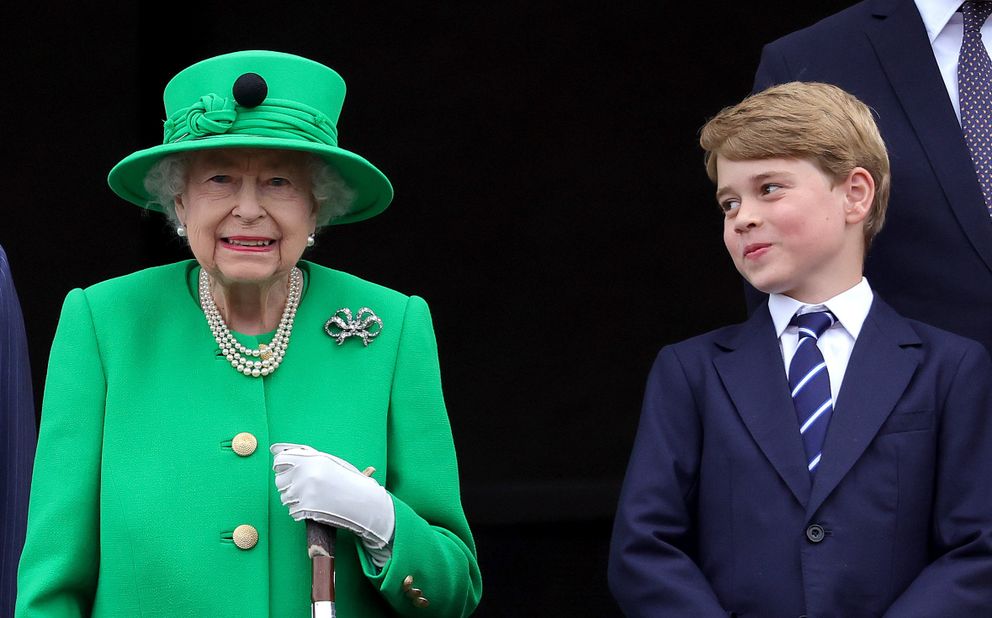 Because he understands the recent happenings better, George might be more affected and traumatized by the Queen's death. However, William and Kate are doing all they can to help their little ones cope by keeping everything constant.
Was It Wise to Let Them Attend? Some Royals Disagree
While reports say William and Kate thought long and hard about letting their two oldest attend their great-grandmother's funeral, the decision might not sit well with some royal family members based on similar past events.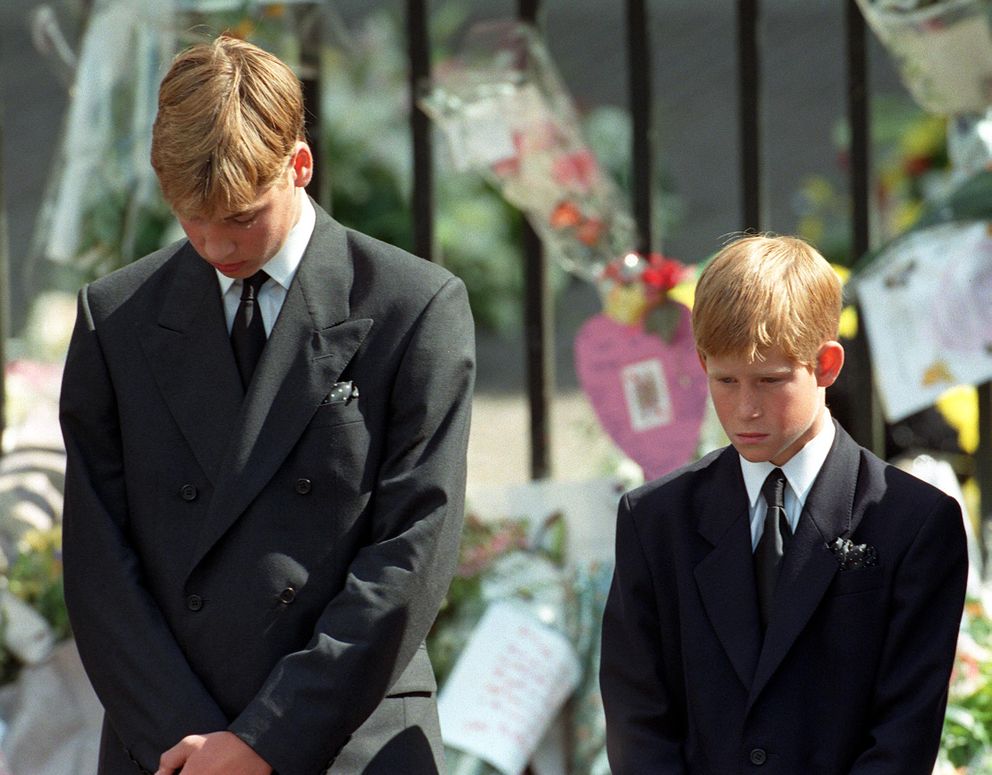 During Princess Diana's funeral on September 6, 1997, William and Harry, only 15 and 12 at the time, were made to follow their mother's coffin. Harry would later say that the recollection of that day still overwhelmed him, despite so many years passing. He told Newsweek:
"I don't think any child should be asked to do that under any circumstances."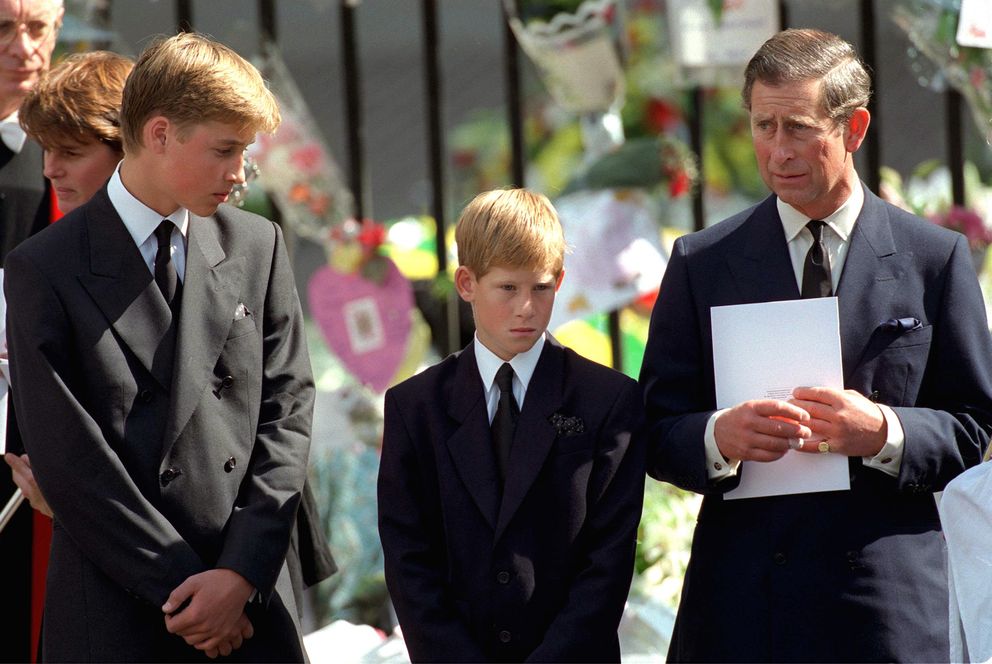 Based on his conclusion that something like that should not happen, it would be safe to say he did not support the decision to have George and Charlotte attend the Queen's funeral.
Earl Spencer, William and Harry's maternal uncle, also thought that what happened to his nephews all those years ago was "cruel," adding that he had been against the plans. He shared that he still felt traumatized whenever he remembered the two princes walking behind their mother's coffin, head bowed and fists clenched.
However, neither Harry nor Spencer has spoken up about William and Kate's decision. But one cannot help but wonder if they still hold the same inhibitions about children as young as George and Charlotte being allowed to attend the funeral.