When the residents of Jacksonville, Florida, found a 7-year-old boy drenched in water standing on their doorstep, they had no idea he would ask them to help his father and little sister stuck in the strong currents of the nearby river.
The little hero of our story, Chase Poust, has a younger sister, Abigail, who he loves dearly. The kids often go outdoors with their father, Steven Poust, who had never imagined his son would save him and his daughter from drowning one day.
It was a usual day for the family when they went fishing in St. Johns River in Jacksonville, Florida, on May 28, 2021. The kids were excited to catch some fish and swim in the water, unaware of fate's plans.
Fishing in the River
While Steven was fishing from his anchored boat, his kids jumped into the water, hoping they would have a good time. According to the law, it was only compulsory for 4-year-old Abigail to wear a life vest on the kind of boat Steven had. That meant Chase wasn't wearing a life vest when he jumped into the water.
While the kids were in the river, they kept holding the boat, so they didn't go too far from their father. Suddenly, a massive current struck the kids, making Abigail lose her grip on the boat. When the little girl started drifting away, Chase went to grab her and lost hold of the boat.
Jumping to Save His Children
Steven left his fishing rod, and without thinking twice, quickly jumped into the water to save his children. What he hoped would be a fun-filled day suddenly turned into a nightmare.
While Chase headed towards the dry land, Steven suddenly lost hold of his daughter and probably felt frightened watching her float away.
After jumping into the water, Steven realized he would need extra help to save his children and himself. He quickly came up with a plan to return to shore safely.
Feeling Uncertain
"I told them both I loved them because I wasn't sure what was going to happen," Steven confessed. Then he told Chase to swim back to the shore and get someone to rescue them. Chase recalled:
"I felt really scared."
While Chase headed towards the dry land, Steven suddenly lost hold of his daughter and probably felt frightened watching her float away. The only person who could save Steven and Abigail was little Chase.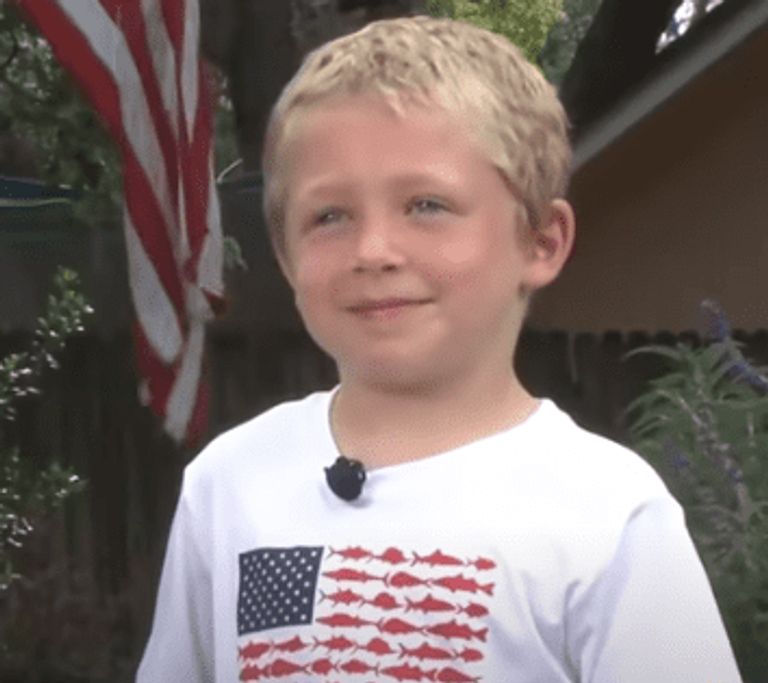 Swimming to Save His Family
The shore was a mile away from where Chase had begun swimming. He confessed it was tough to swim that way because the current was in the opposite direction.
After an hour of trying to float on his back and doggie paddling, Chase reached the shore. He quickly rushed towards the first house he spotted and began knocking impatiently.
The residents answered the door, and Chase was then connected to the authorities in Jacksonville. Officials from the Florida Fish and Wildlife and the first responders from Jacksonville Fire and Rescue Department headed towards Steven and Abigail.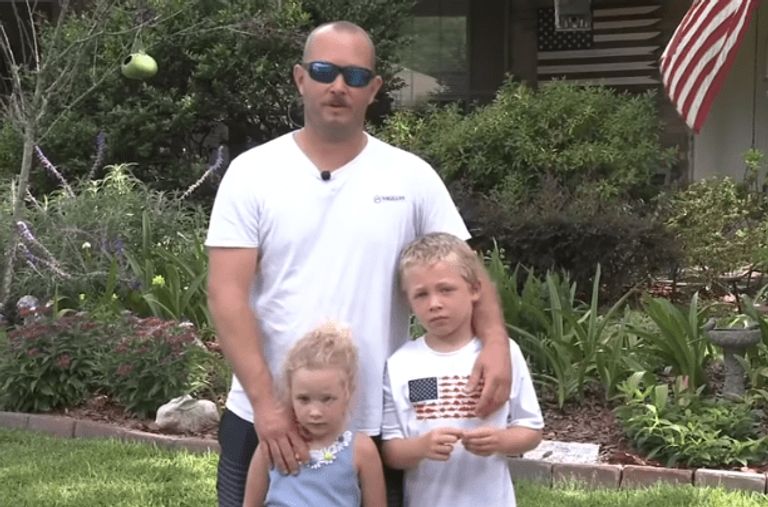 The Authorities Helped Chase
The authorities reached Steven and his daughter an hour later and quickly pulled them to safety. The father believed God intervened and helped his son cover the long distance all by himself. Steven added:
"Little man … made it to shore and got help, and that's what saved our lives."
Steven later revealed that he and Abigail were in the river for about two hours before the authorities rescued them. He also said he kept screaming for help so the officials could easily spot them.
The Unusual Story
Chase's story quickly gained people's attention. A news conference was held where an official from the Jacksonville Fire and Rescue Department said:
"We're happy to say all three have been recovered, and all three are doing well."
When an interviewer asked Chase how he managed to swim a mile and get his family to safety, he replied, "I have no idea."
The Comments
Netizens appreciated the story of Chase's bravery when they learned about it through various social media pages. Here are some of the comments they left:
"So mature and brave for his age. His parents raised him right!"
― (@Wyn Aban) May 31, 2021
"Heroes come in all ages. What a brave boy. Your family must be very proud of you."
― (@Donnie Phillips Miller) May 31, 2021
"He floated on his back to rest so he could keep swimming. This little guy is an angel. Swimming lessons for all kids should start early."
― (@Holly Hox Vinegar) May 31, 2021
What Chase did was unexpected, but we are glad he was able to save his family from drowning. Share this boy's story with your friends and family. It might brighten up their day.
Click here to read another story about a brave 7-year-old California boy who risked his life to save a drowning toddler from the bottom of a pool.