Chick-fil-A says it strives to be the world's most caring company, and one of its employees took that mission to heart in Florida. He saw a mom and her baby in a dangerous situation and risked his safety to help.
Would you drop everything to assist a stranger in need? Not everyone would answer yes to that question. But for the many Good Samaritans in the world, selfless service is second nature. Occasionally, their good deeds go viral.
One employee was captured in action as he wrestled an armed man who was in the middle of committing a crime. He is undoubtedly a hero!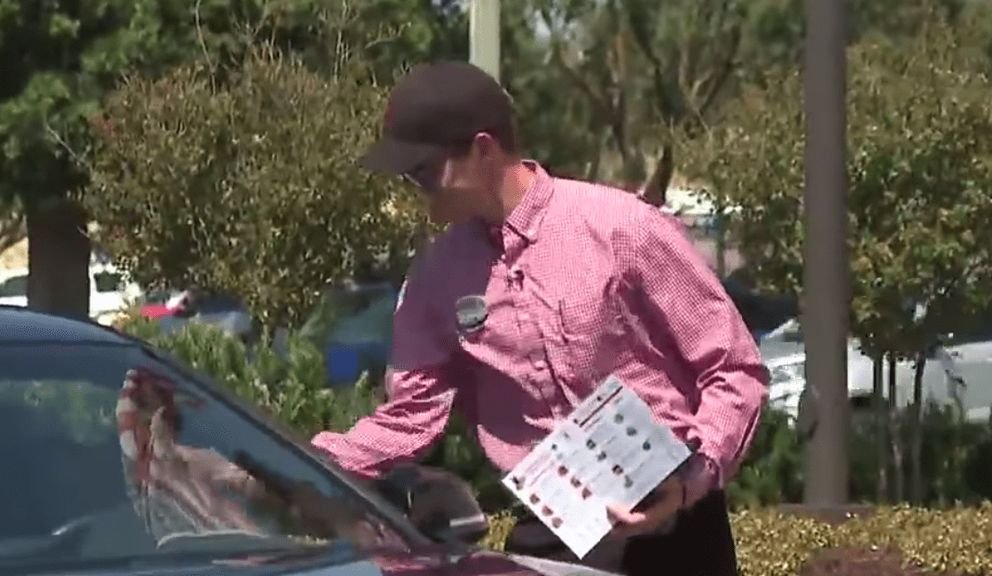 He Loved Serving Customers
Mykel Gordon served customers at Chick-fil-A for more than a decade, and it was a job he loved. The kind-hearted father of two always had a smile and never hesitated to go the extra mile.
Witness, Molly Kelner captured part of the ordeal on camera and documented the graphic nature of events. Most noticeable was Gordon's unwavering pursuit of justice. He spared no energy and didn't worry about his injuries.
In September 2022, Gordon went to work in the Fort Walton Beach, Florida, area and started his shift like he would on any other day. However, something unexpected was about to happen, and his quick thinking would make a significant difference.
He Needed to Help
The employee was in the middle of an order when he heard loud screaming come from a woman standing nearby. She looked panicked as she held a baby in her arms. Unable to ignore her desperation, he ran in her direction. Gordon shared:
"I hear a call from the other side of the store all the way over there. I was like – I got to help somebody. I got to help (sic)."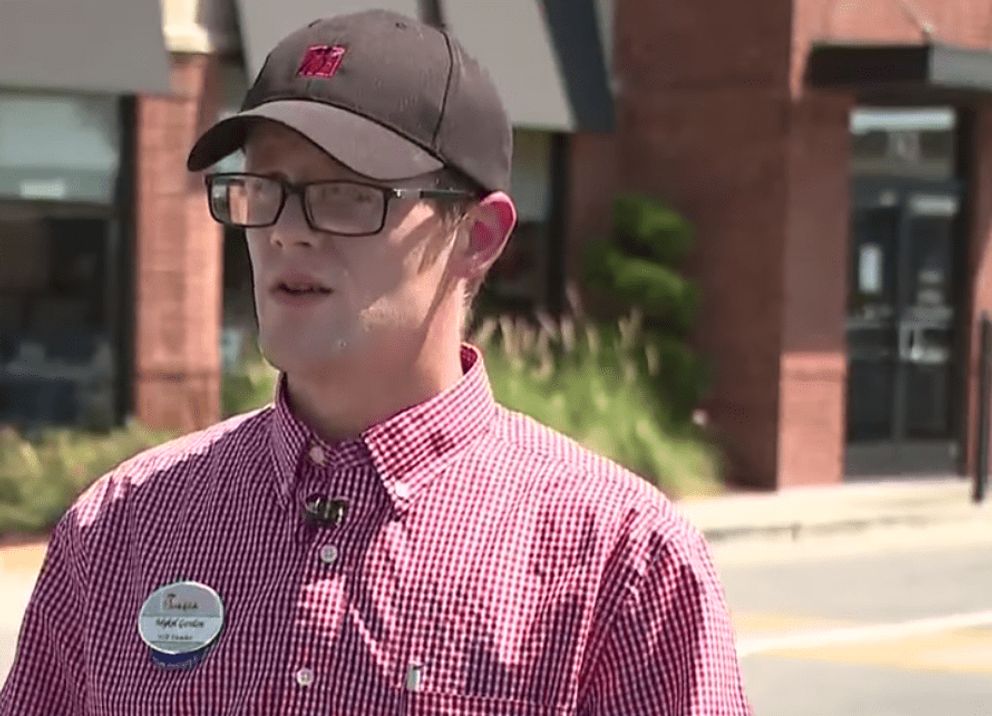 The Employee Tackled a Man
Gordon knew something was wrong and soon saw the alleged culprit. Per the Okaloosa County Sheriff's Office (OSCO), a woman had just taken her infant out of the car when a man approached her.
He wielded a stick and demanded that she hand over her car keys. As soon as Gordon realized what was transpiring, he bravely tackled the man to the ground.
The suspect, identified as William Branch, allegedly tried to carjack the mom and her baby. Branch purportedly grabbed the woman's keys from her waistband and was in the process of making her worst nightmare a reality.
He Knew What to Do
Witness, Molly Kelner captured part of the ordeal on camera and documented the graphic nature of events. Most noticeable was Gordon's unwavering pursuit of justice. He spared no energy and didn't worry about his injuries.
Gordon rolled around on the tar and impressively apprehended the man. He revealed where his safety knowledge and defensive skills came from:
"My stepdad is a military man, and I grew up doing what he was doing. When this happened, I knew exactly what to do because of him. I thank God."
William Branch of DeFuniak Springs is charged with #carjacking with a weapon & battery after he grabbed car keys from a woman with a baby outside Chick-fil-A on Beal Pkway and got into her car. An employee intervened after hearing the woman screaming. Branch was wielding a stick. pic.twitter.com/J9sGh58Z2p

— OkaloosaSheriff (@OCSOALERTS) September 14, 2022
The Mom Was Vulnerable
Gordon suffered a violent blow to the chin, but his intervention caught the attention of other workers who rushed to the scene. Together, a group of people monitored the suspect until the police arrived.
An unnamed woman who watched the ordeal unfold was seen interacting with the suspect. She did not condone his actions and made her opinion known, shouting:
"She had a baby in her hands. How dare you! How dare you scare her like that!"
The victim was in a vulnerable position holding her baby—if not for Gordon, things might've turned out differently. Thankfully, his quick thinking led to the arrest of the suspect.
Many People Thanked the Selfless Employee
The Chick-fil-A employee was heralded as a hero, and rightfully so! The OSCO honored Gordon and handed him a community service award and coin. They called him a "humble hero," and Sheriff Eric Arden added:
"What we say a lot of times is that service is in our DNA, that's our mantra, that's our motto. You clearly have service in your DNA from the job that you do here, but you know you served and protected."
Arden also told Gordon to give him a call if he was interested in joining the police force because they might have an opening for him.
The Chick-fil-A store sang Gordon's praises and noted their pride in having him on the team. Their online post read:
"This is the HERO! This is Mykel Gordon! At Chick-fil-A, our mission is to 'Serve,' and today Mykel took it further … to 'Save.'"
Gordon's actions were selfless and brave. In a world that promotes inward living, he gave back and put himself on the line for another. Well done to him!
Click here for a story about another heroic store employee. When an elderly lady fainted in a supermarket, the caring worker did something heartwarming.