Multi-talented entertainer, and fashion icon, Gwen Stefani turns 53 today!
The ageless superstar sold off her home at a discounted price in 2019.
Gwen Stefani and her husband Blake moved in together after he admitted that it's "scary" raising her kids.
The pair have a fascinating love story that happened unexpectedly.
"No Doubt" singer Gwen Stefani is great at making fans doubt her age, especially since she looks youthful. The singer's recent photos shared via her Instagram handle a few days ago showed her rocking her ageless beauty in style.
The Grammy award-winner, who turns 53 today, looked chic yet elegant in her signature red lipstick, glazed face beat, including her stunning artificial lashes. She struck a series of poses to crown the vibrancy, leaving fans to gush about her outstanding beauty.
As expected, her loyal supporters jumped on the comment sections, revealing their thoughts about their favorite superstar. Many were in awe of her brilliant appearance and wondered how gracious she made aging look.
One person noted that Stefani is all shades of adorable and classy, but the commenter wished to witness Stefani without makeup.
Stefani's latest photo, updated a few hours ago, showed that the singer had been a guest on "Kelly Clarkson Show."
Again, she looked drop-dead gorgeous; this time, she opted for a more natural look and rocked a stylish round-neck sweat-shirt top with cotton sleeves.
In the past, the fashion icon has been honest about her passion for makeup and looking good. Stefani, who owns a fashion brand, and a beauty brand known as "GXVE," revealed:
"I just want to look as good as I can at any age, like we all do, and share that quality makeup truly does make a big difference in how you feel…Makeup is just the perfect playground for that."
Whether or not Stefani loves to show her glammed appearance, that certainly does not affect how she organizes her life. Instead, the singer enjoys her days like any typical mother and wife.
It is not certain if there is any special occasion for today, but sources alleged that the "No Doubt" star would spend her birthday with those who matter to her the most— her husband, Blake Shelton, and sons, Kingston, Zuma, and Apollo.
While fans are unaware of the family's schedule for the day, they know that this is Stefani's first birthday as a permanent resident in her husband's home.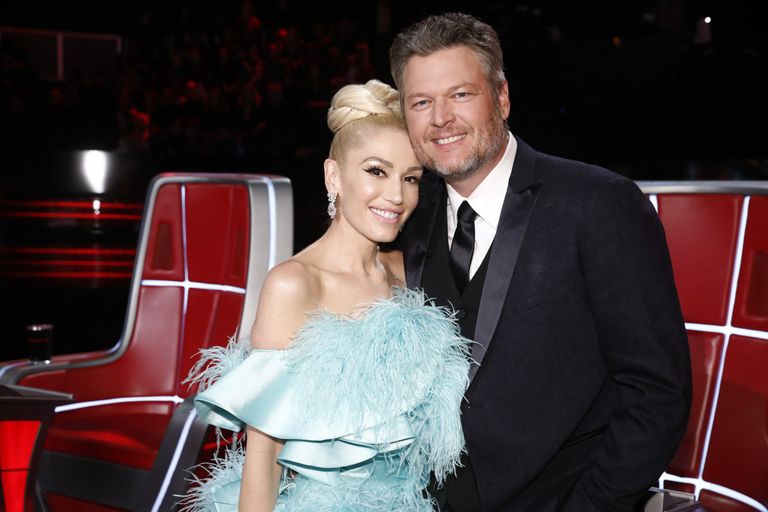 The singer moved to his ranch with her three sons in 2019, before their wedding and after she sold her luxury home in Los Angeles.
Gwen Stefani's Los Angeles Home
The Grammy winner and her former husband, Gavin Rossdale, paid $13.25 million for their Los Angeles home in 2006 from Sam Nazarian, a hospitality entrepreneur.
Shelton was going through his divorce with Miranda Lambert, while Stefani was tight-lipped about her marital woes with Rossdale until later.
Gwen Stefani sells Beverly Hills estate at steep discount https://t.co/QLidfKy7TR pic.twitter.com/LTgLUFkfUc

— Variety (@Variety) October 1, 2019
The earliest owner was Jennifer Lopez, who purchased the property in the early 2000s for $4.3 million. The property remained with Stefani despite her divorce until a few years later, when she listed it through Jade Mills at Coldwell Banker Residential Brokerage and Craig Knizek at The Agency.
At first, the property was listed for $35 million, but the final asking price was set at $25 million, chopping about $10 million. Finally, however, the buyer got it for $21.65 million.
Even though it was below the set price, it was a good deal for the singer who first purchased it for $13.25 million.
Gwen Stefani, Blake Shelton Buy $13 Million Encino Mansion https://t.co/fv78guZSgV pic.twitter.com/bYdDZYwx6f

— Variety_Music (@Variety_Music) May 7, 2020
The celebrity-worthy home, which lies on 15,000 square feet, boasts of ten bedrooms and seven bedrooms with a detached guesthouse. It was decorated by Kelly Wearstler, whose bold designs included monochrome colors and vintage furnishings.
Stefani's divorce left her as the primary custodian of her three kids. Despite being in love with her, and becoming close to the boys, Shelton admitted that raising them seemed scary.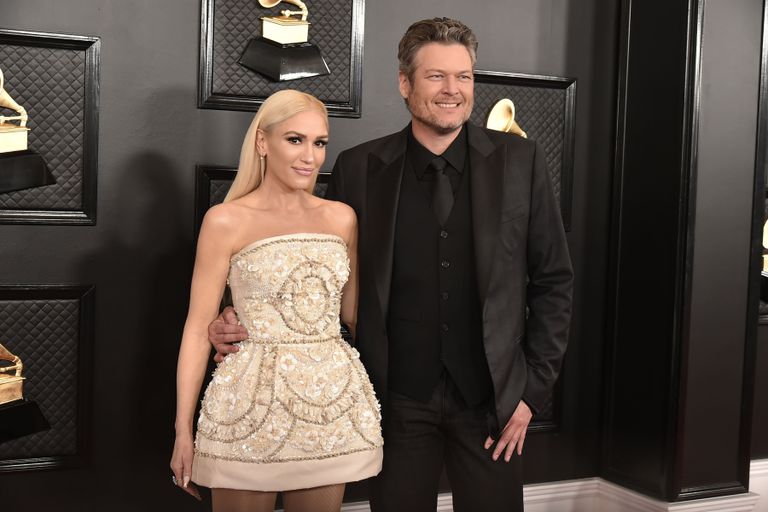 Still, it did not affect the "Hollaback Girl" crooner who yearned to live with her beloved partner months before they wedded.
Following the sale of the home in 2019, the family joined Shelton in his $13 million home in 2020. A close source to the couple mentioned, "they are very happy to be settled at last in their family home."
The insider explained that the home is welcoming by revealing that it is "very warm and inviting with a lot of space for the boys to tumble around and get dirty."
This experience was not exclusive to the boys, as the informant added that Stefani possessed a "glam closet" fit for any celebrity.
Their $13 million estate includes high-performance home appliances, a personal theatre, an outdoor spa that overlooks a wide pool, and an outdoor kitchen and lounge.
Stefani and Shelton share some properties as a couple. In 2020, they purchased a three-story estate in Encino for $13.2 million. This became their first property co-owned.
Stefani and Shelton's Love Story
Stefani, the off-and-on judge on "The Voice," began dating Shelton, her co-judge, in 2015 after meeting him a year earlier.
Interestingly, she did not know how popular the country musician was, but after thorough research, she garnered information that made her admire his work as a singer.
Even though they were colleagues, they were not close. Shelton claimed that during the first season together on the show, "there wasn't even much of a friendship." But, soon, they became more than friends, confiding in each other and could relate to their struggles as divorcees.
Shelton was going through his divorce with Miranda Lambert, while Stefani was tight-lipped about her marital woes with Rossdale until later.
Once they became friends, it was easier to become lovers; Stefani admitted that she felt attracted to him "like a magnet." But despite their love for each other, the duo dated for five years before deciding to share wedding vows.
An insider considered their love story the perfect fairytale. According to the source, "Blake's caring, take-charge attitude worked wonders for her. His compassion was great for her confidence… it's a true love story."
So far, they have continued their love adventure at the same pace, showing constant love and support for each other's music and personal lives.