After losing his mother, Prince Harry faced trauma that led him into a lifestyle no suited to a royal family member. He finally overcame his trauma in his late-20s, but when his grandfather, Prince Philip, died in 2021, he was faced with the difficult decision of whether or not he should travel back to the UK to attend the funeral. He then had to make this decision again in 2022 when Queen Elizabeth II died.
Prince Harry's mother, Princess Diana, passed away at 36 years old in a tragic car accident in Paris. At the time, Harry was only 12 and was devastated over his mother's loss. He was not with her in her last moments as he was at Windsor Castle when she passed away overseas.
The accident left three other passengers in the car dead on the scene; Diana was still alive when paramedics arrived. However, she passed away shortly after the accident, leaving her two young sons with their father, now King Charles III.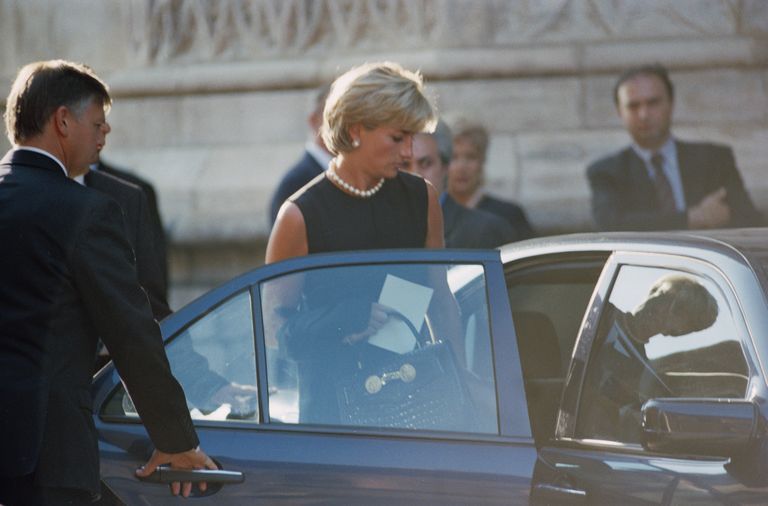 According to Newsweek, Harry resented the fact that he had to walk in the funeral procession behind his mother's coffin. He said:
"My mother had just died, and I had to walk a long way behind her coffin, surrounded by thousands of people watching me, while millions more did on television. I don't think any child should be asked to do that under any circumstances".
As he grew older, he began to indulge in things he shouldn't and often landed himself on the pages of gossip magazines because he was partying in a way that did not reflect the best of the royal family.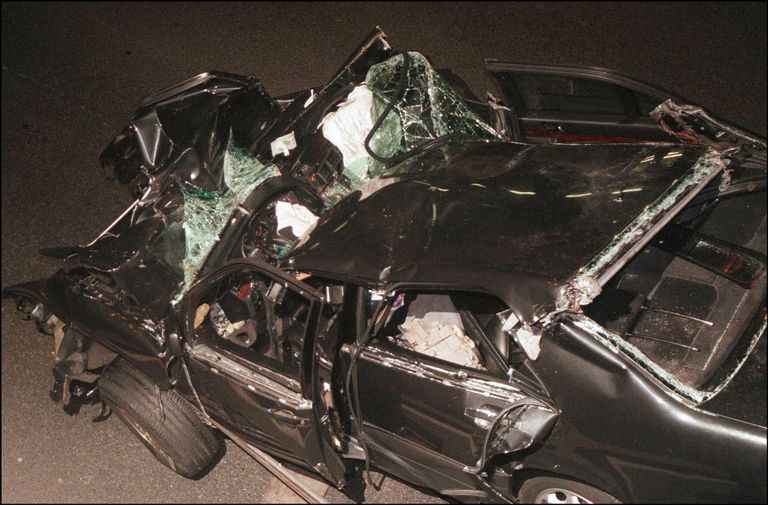 Speaking to Newsweek, he said he was scarred by his mother's funeral, which led to his wayward behavior. After the loss of his mother, he pursued unhealthy vices such as partying and addictions. He found himself in many controversial situations as a royal family member.
However, in his 20s, he began to piece his life back together. He revealed his reasons to the publication but admitted:
"I still have a naughty streak too, which I enjoy and is how I relate to those individuals who got themselves in trouble".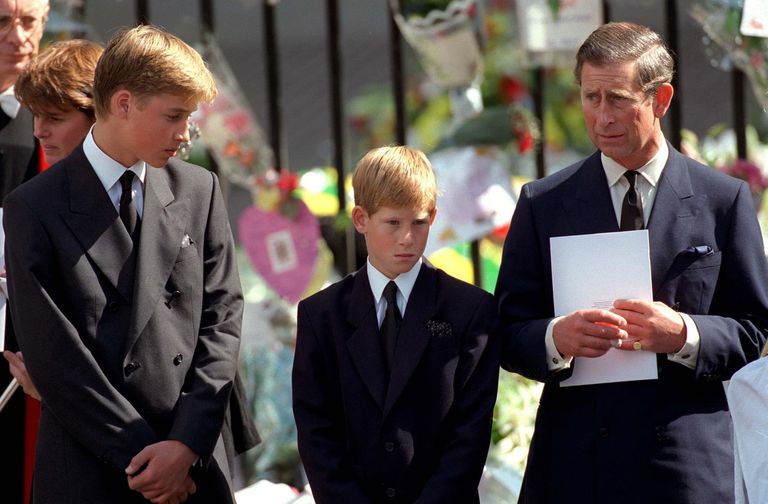 Harry revealed that he realized he needed to correct his behavior before it was too late. He knew he could not continue as he had for the rest of his life and tried to find ways out of his fast life.
In Harry's mid-20s, he began thinking about his life and started to set things right. It was a long and challenging journey for the prince, but he later had some help from his then-girlfriend, Meghan Markle, in his 30s.
Speaking to Oprah Winfrey as broadcasted by The Telegraph, Harry admitted that before he met Meghan, he had no plans of slowing down. However, he knew that if he did not change his behavior, he would lose her, so he decided to start healing.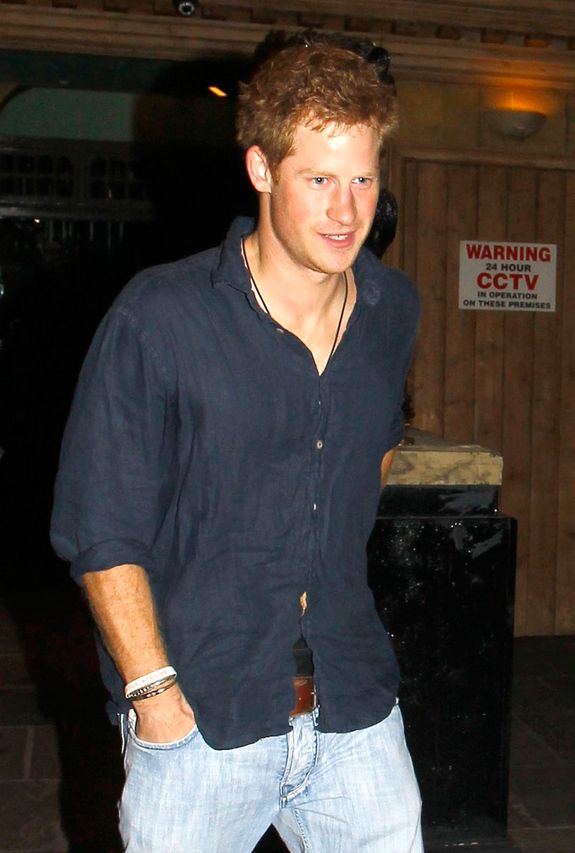 Harry's relationship with Meghan started with her recognizing the anger inside him and telling him that he needed to deal with his trauma. She told him he had to go back to the past and find a way to overcome his anger and grief.
Meghan helped Harry to see that he could not continue living as he had and encouraged him to see a therapist who would help him get past the PTSD that was plaguing him and causing anger in his heart.
Harry Had to Overcome More Grief 25 Years after His Mother's Death
Twenty-five years after Harry's mom passed away, he suffered the second significant loss in his life. This time, he was again not present when his family member passed away as he was living in the US with his wife.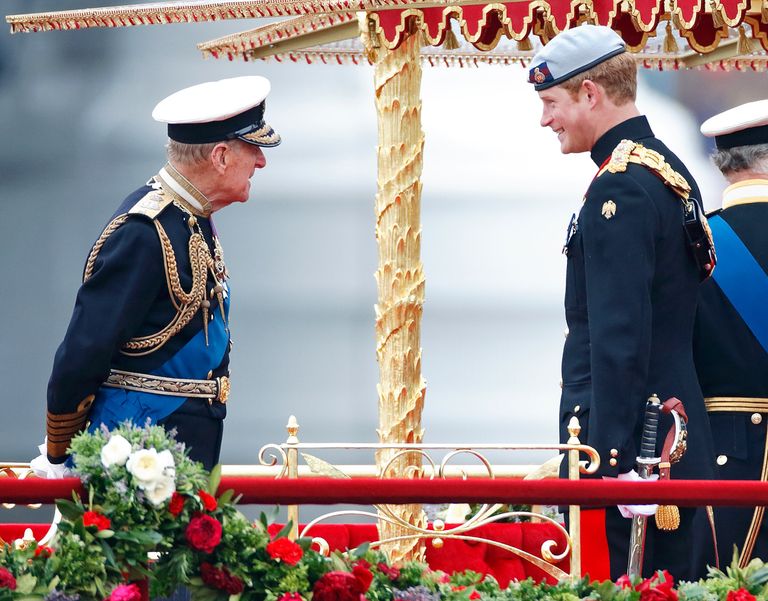 Prince Philip passed away in April 2021. The royal family announced the Queen's husband's death on April 9, saying he had passed away peacefully at Windsor Castle. It was then said that further announcements would be made later on.
TMZ reported that it was just after 3 a.m. when an employee of the US Embassy began phoning Harry to inform him that his grandfather had passed away. Harry didn't answer the first phone call or any of the phone calls that followed.
After being unable to reach Harry by phone, the embassy reportedly contacted the Santa Barbara Sherrif's Department to ask if one of their officers could travel to Harry and Meghan's Montecito home to inform Harry that the embassy was trying to make contact.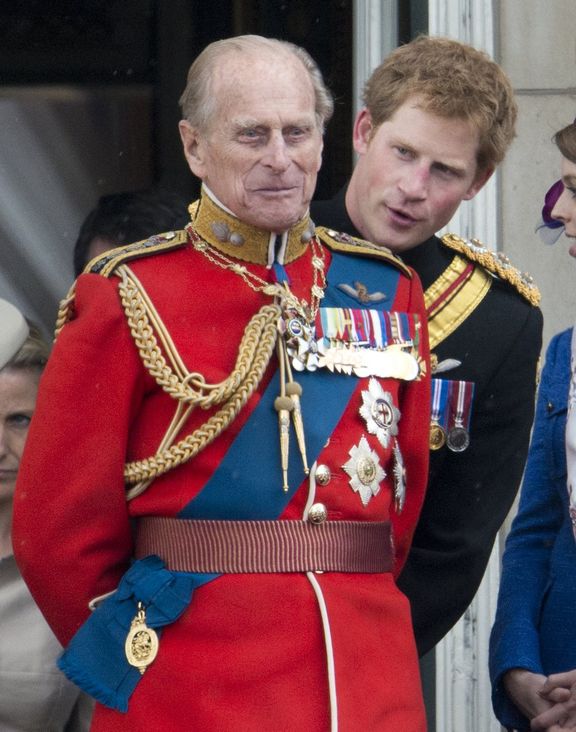 An officer did that, and one of Harry's employees took the message to him. He then contacted the embassy and was told that his grandfather had passed away peacefully at Windsor.
Prince Philip passed away at 99 years old and was mourned by many. However, the public was disappointed with Harry's tribute to his grandfather on his Archewell Foundation website, as reported by 9 News Australia.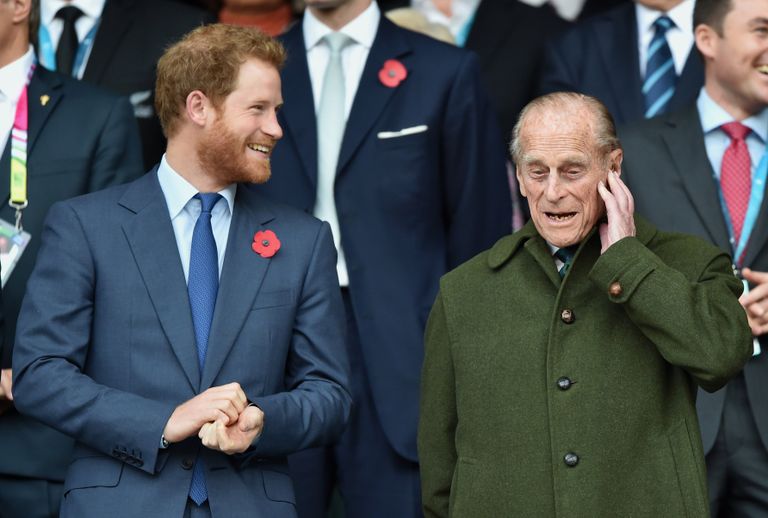 Harry posted a short message in which he very briefly paid tribute to his late grandfather, saying:
"Thank you for your service … You will be greatly missed."
The message was a simple white text on a grey background, and it shocked fans of the royal family. Royal editor Russel Myers spoke to 9 News Australia and said he was surprised that there wasn't at least an accompanying photograph.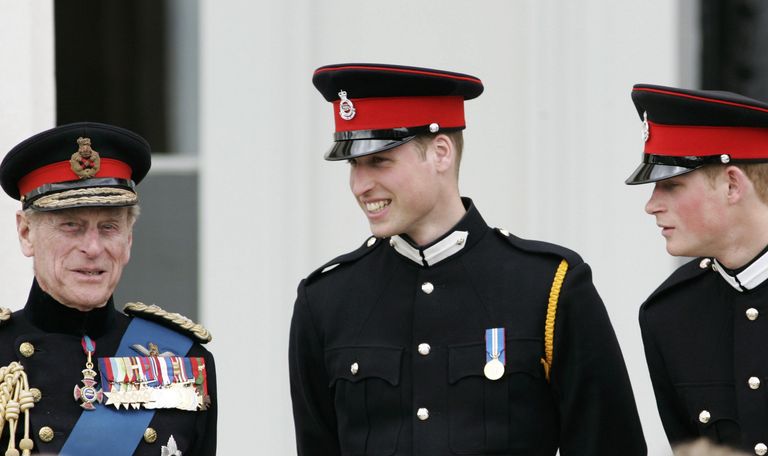 People were shocked by Harry's reaction as he and Prince Philip had always had a close relationship, and it was odd to see that Harry didn't express more emotion at the passing of someone he admired.
The next question the public had was whether or not Harry would be traveling back to the UK to attend his grandfather's funeral. At the time, COVID-19 restrictions were still very much in place, and Meghan was pregnant with the couple's second child, Lilibet.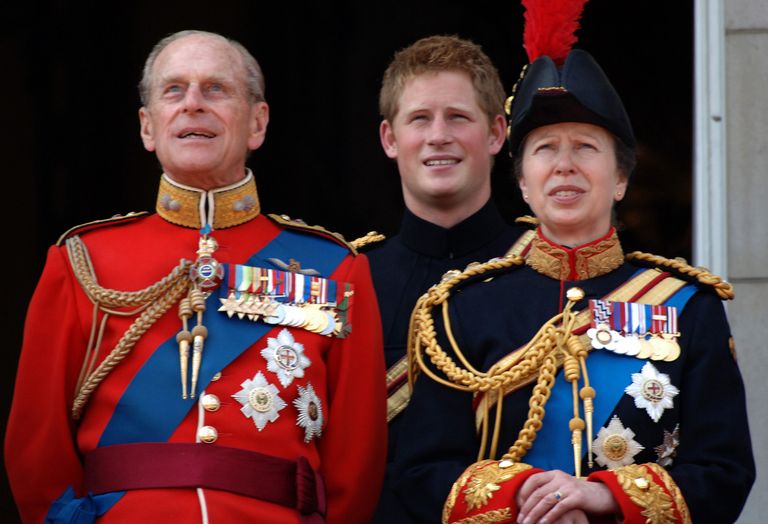 Myers told 9 News Australia that while Harry had a jet on standby to attend his grandfather's funeral when the time came, it was unlikely that Meghan would travel with him as she was in her third trimester. He mentioned:
"I don't think Meghan will be traveling with him. She's heavily pregnant with their second child … so it will just be Harry coming back".
Harry Was Afraid to Go Back for Prince Philip's Funeral
Although Harry had a jet on standby for weeks leading up to his grandfather's death, he found it difficult to leave his son and pregnant wife when he returned to the UK for Prince Philip's funeral.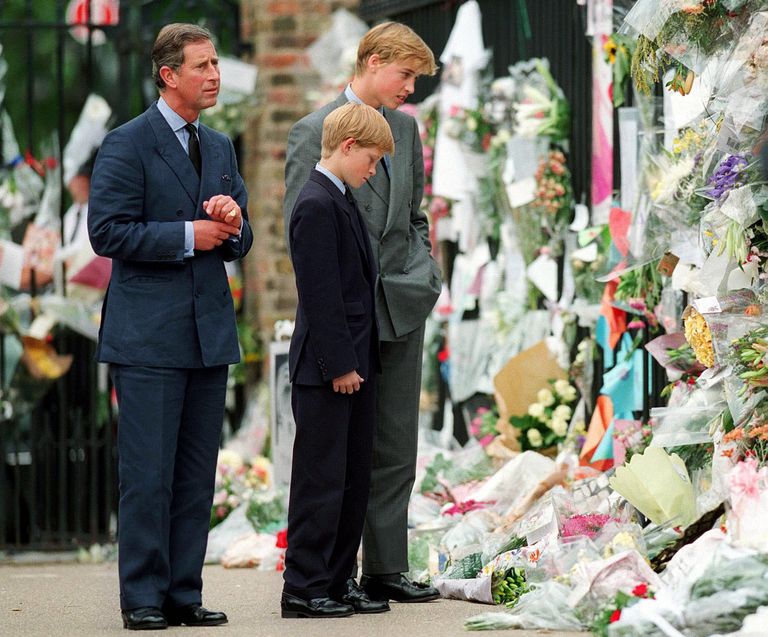 The Telegraph released an interview about Harry's documentary, "The Me You Can't See," in which he said that traveling back to the UK to be with his family after his grandfather passed away was not an easy decision. He said that flying back into the country was triggering for him.
When asked if he was able to move through those feelings, Harry said:
"I was worried about it. I was afraid about it".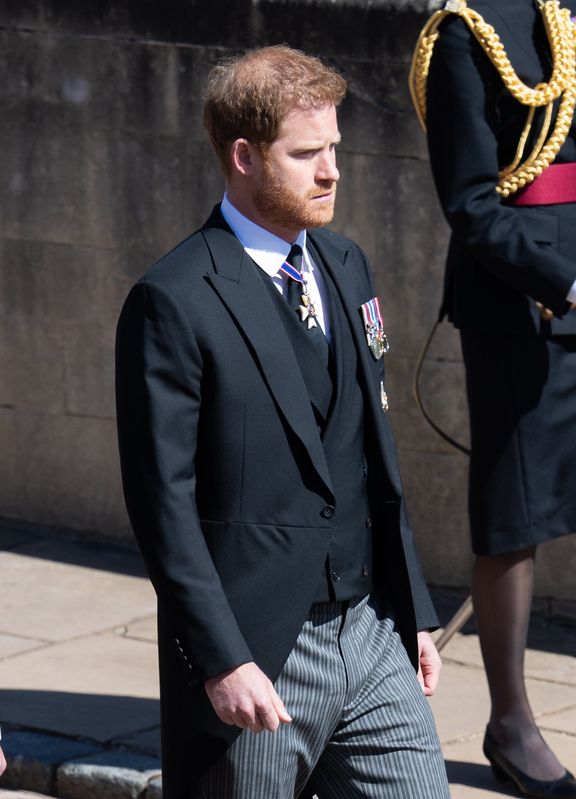 While he mentioned that he was apprehensive about returning to his home country, he said that he used the teachings from therapy to navigate his feelings and regulate his emotions. Although he said doing that made it much more manageable, he confessed, "The heart still pounds."
Even though Harry went through a lot before the funeral, he made it there and united with his family in mourning their grandfather.
After Harry was criticized for the brief statement he put out after his grandfather's death, Chris Ship, an ITV Royal News Editor, released a tweet containing the complete statement from Harry about his grandfather.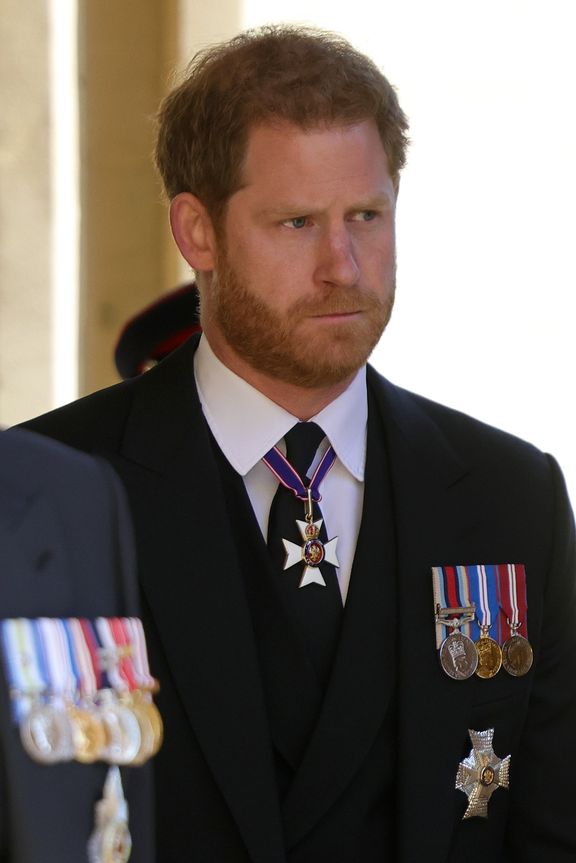 In the statement, Harry mentioned
that his grandfather was an incredible man who would be dearly missed by himself, his wife, and his children. He also said that although Prince Philip was a consort to the Queen, he was simply Harry's grandfather.
Harry Lost His Third Close Family Member This Year
After losing Prince Philip in 2021, the royal family suffered another devastating blow when Queen Elizabeth II passed away on September 8, 2022. She was reported to have passed away peacefully at Balmoral Castle.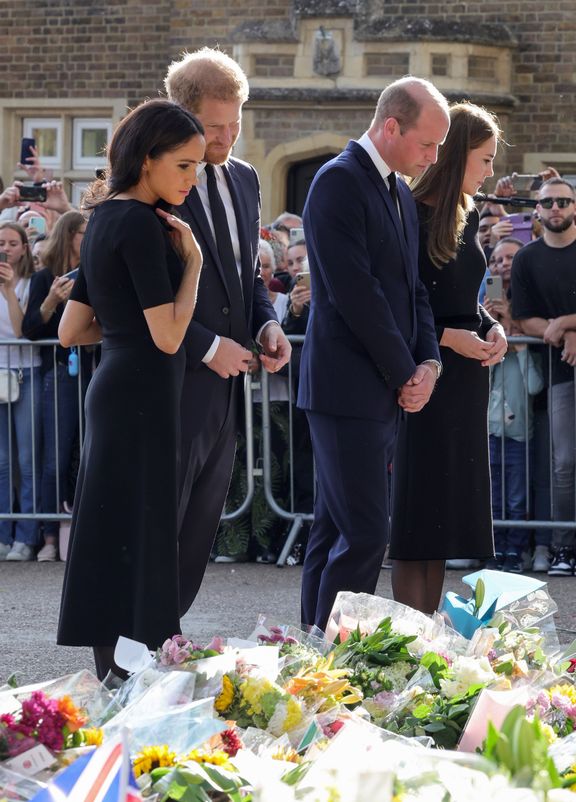 Similar to the deaths of his mother and grandfather, Harry could not be with the Queen during her final moments. Page Six claimed that although Harry was in the UK and traveled to Scotland when he heard his grandmother was under medical supervision, he didn't arrive in time to say goodbye to her.
Express UK said that Harry would keenly feel the loss of his grandmother as the pair was incredibly close. They often shared jokes, and Harry was known to play pranks on his grandmother through the years.
The publication also reported that Harry left Balmoral the morning after his grandmother died. He was in a convoy of royal family members who went to Balmoral to grieve the Queen together. He then boarded a flight to Aberdeen International Airport.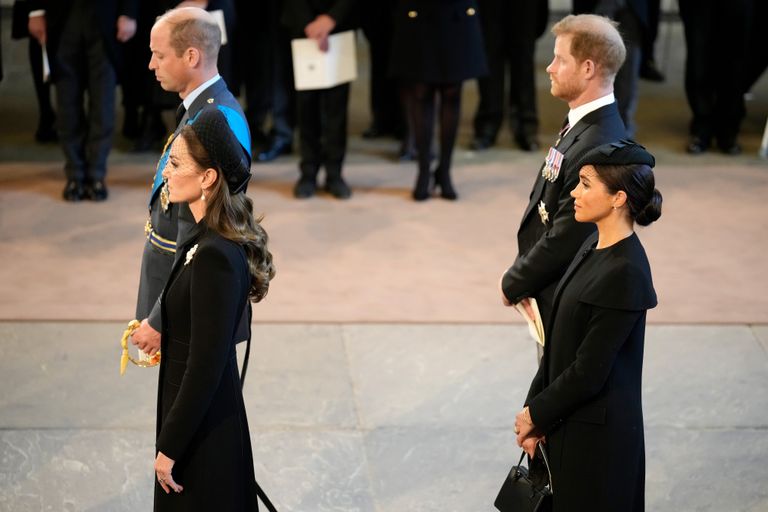 Just as he did when his grandfather passed away, People reported that Harry joined his family at the palace to receive the Queen's coffin. He and his wife, Meghan, traveled together this time and stood united with the rest of the family.