Jeff Bridges found love in the most unlikely manner when he met his wife, Susan Geston, while she waited tables. Their romance also started after a spectacular property-surfing date.
Jeff Bridges' love story could perfectly pass for an interesting storyline in a rom-com, as it all started with an unexpected situation while he was shooting a movie in Paradise Valley, Montana.
Jeff met Susan Geston, who worked as a waitress, and while he couldn't take his eyes off her, his heart yearned for her. He ended up taking the waitress on an unusual first date, but it was the start of a lifetime of romance. Here's a look through their love story: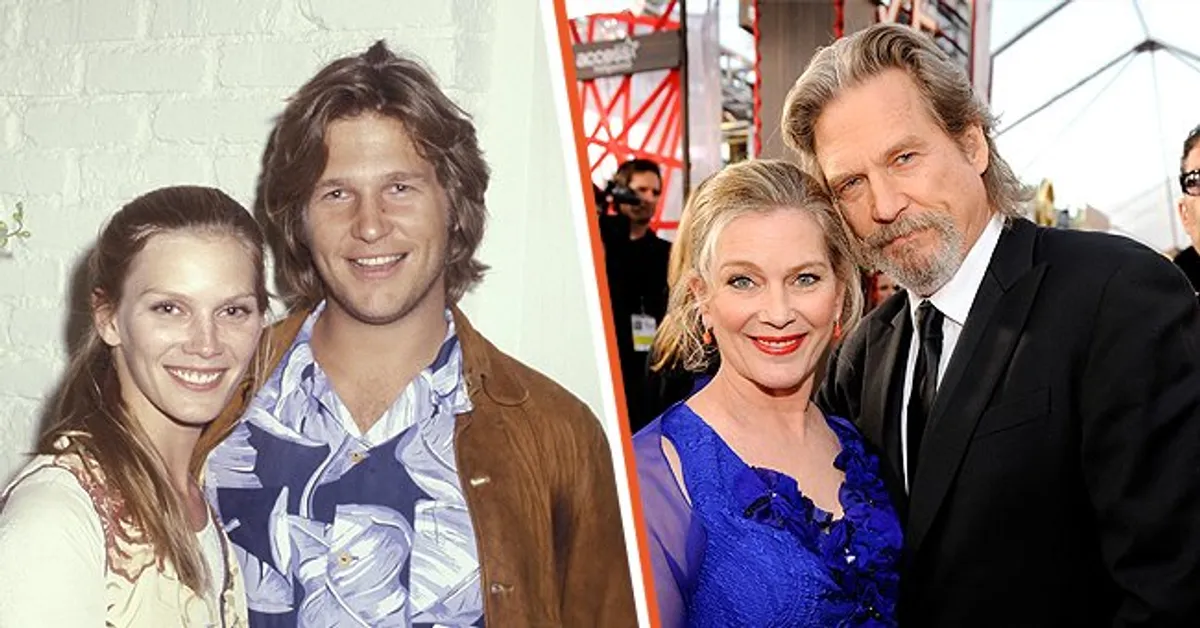 WHO IS JEFF BRIDGES?
The star actor is considered one of the greatest of his time, with a career that has spanned a long period, shy of seven decades. Jeff comes from Hollywood royalty; his father, Llyod Bridges, was a Hollywood star.
The actor had an early start in the industry alongside his brother, Beau Bridges, and they also starred in some movies with their father. Jeff is the recipient of several accolades, including an Academy Award, Screen Actors Guild awards, and two Golden Globe awards.
Some of his acting credits include "The Last Picture Show," "The Big Lebowski," "The Fabulous Baker Boys, "Crazy Heart," and in more recent times, "Tron," and "Bad Times At El Royale." Besides acting, Jeff is a composer, producer, and singer.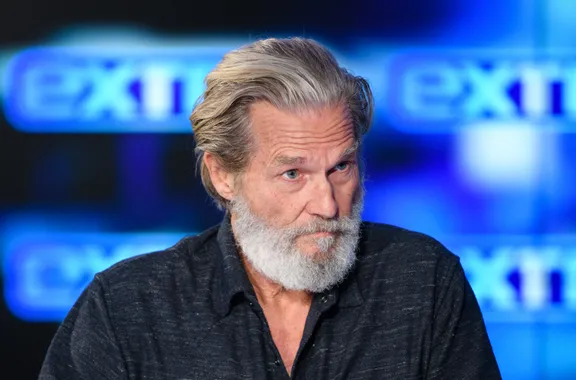 Jeff Bridges at "Extra" at Burbank Studios on December 13, 2019. | Photo: Getty Images
FINDING LOVE AT FIRST SIGHT
During his hay days and the booming era of his then-young career, Jeff was filming 1975's "Rancho Deluxe" when he met Susan Geston, the woman "[He] couldn't take [his] eyes off," at first glance.
The movie crew had been filming a hot bath scene in Chico Hot Springs, where Geston waited tables. In his book, "The Dude and the Zen Master," Jeff wrote that he couldn't take his eyes off her.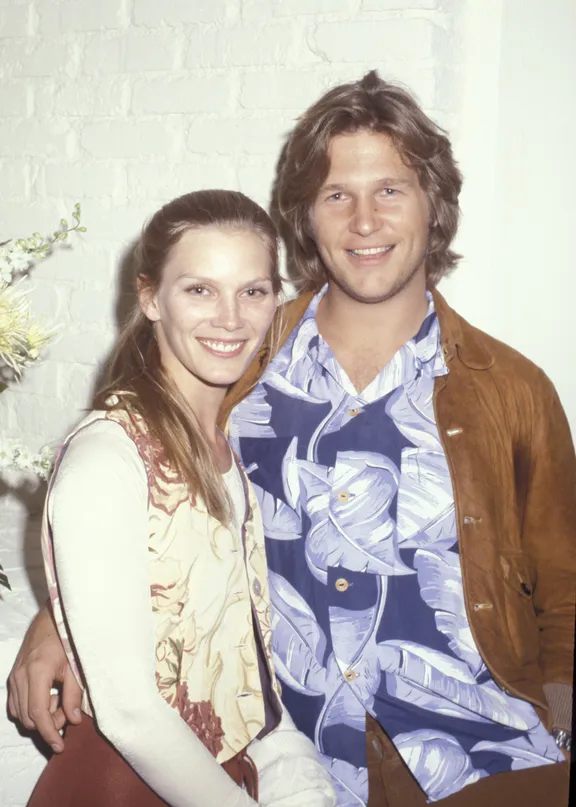 Susan Bridges and Jeff Bridges during the opening of the Camp Beverly Hills Boutique in Beverly Hills circa 1977. | Photo: Getty Images
The "Sea Hunt" star noticed that besides being breathtakingly beautiful, Geston had bruises on her face and two black eyes. He would later find out she sustained the injuries in an accident.
Jeff stole glances, and Geston caught him staring each time. Finally, after work ended for the day, Jeff walked up to her and complimented her, but Geston was having none of it. He asked her on a date, and she refused. Jeff tried a second time and still got a negative answer.
Hayley's wedding made it to the news as fans discovered the heartwarming moment her dad got off his sickbed.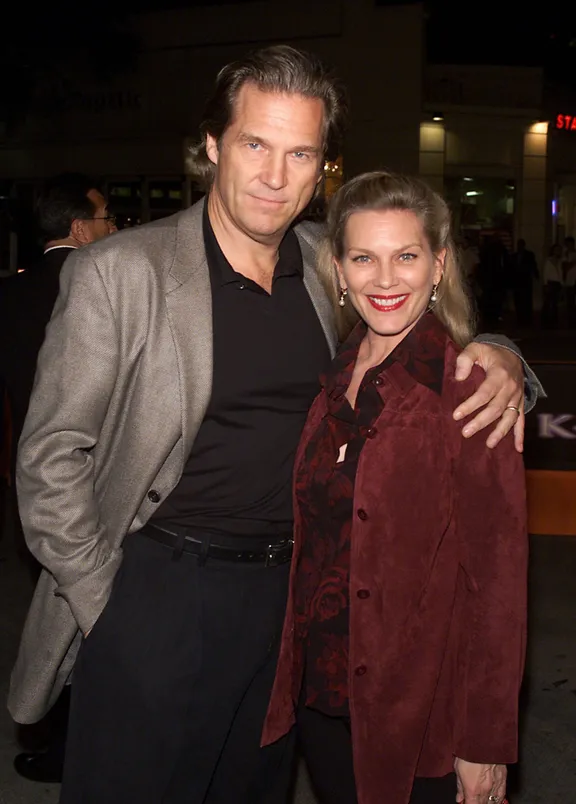 Jeff and Susan Bridges at the premiere of "K-Pax" at the Village Theater in Los Angeles on October 22, 2001. | Photo: Getty Images
THEIR OFFICIAL FIRST DATE WAS UNUSUAL
Geston refused to go on a date with the actor, but she left him with a hopeful feeling when she said, "It's a small town; maybe we'll run into each other." According to Jeff, her words turned out "to be prophetic."
The pair met again, away from work, on a jolly night, where they danced. Jeff noted that it was the day he fell in love with Geston. The pair's first date happened when Jeff had an appointment with a real estate agent.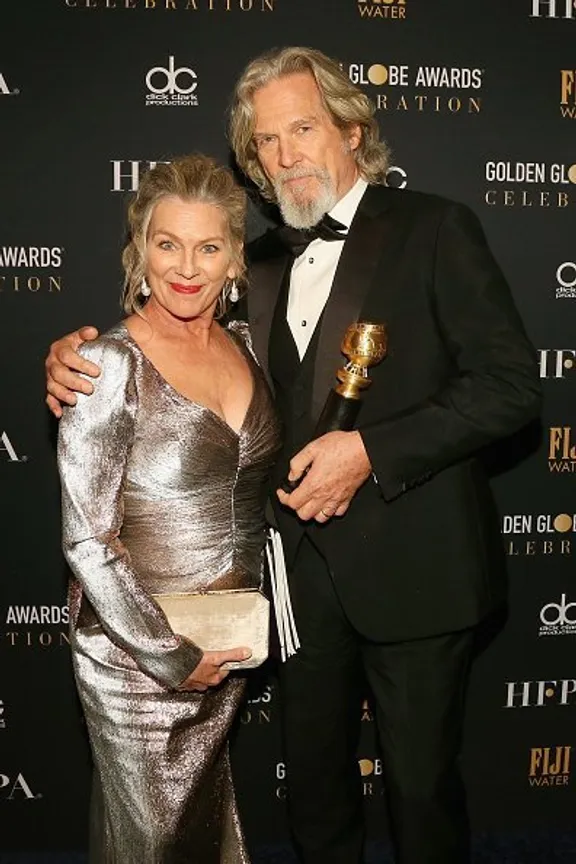 Jeff Bridges and Susan Geston at the 76th Annual Golden Globe Awards Celebration on January 6, 2019 in Los Angeles, California. | Photo: Getty Images
He invited Geston, and they went property surfing. The actor recalled being taken to a ranch close to a river. And while they walked around and checked out the property, there was a voice in Jeff's head that said:
"You are now looking at a house with your future wife."
The actor was taken aback by this thought, and he had an unsettling feeling. The feeling was born of fears that he would lose his freedom, but despite this, Jeff could not let the love of his life go.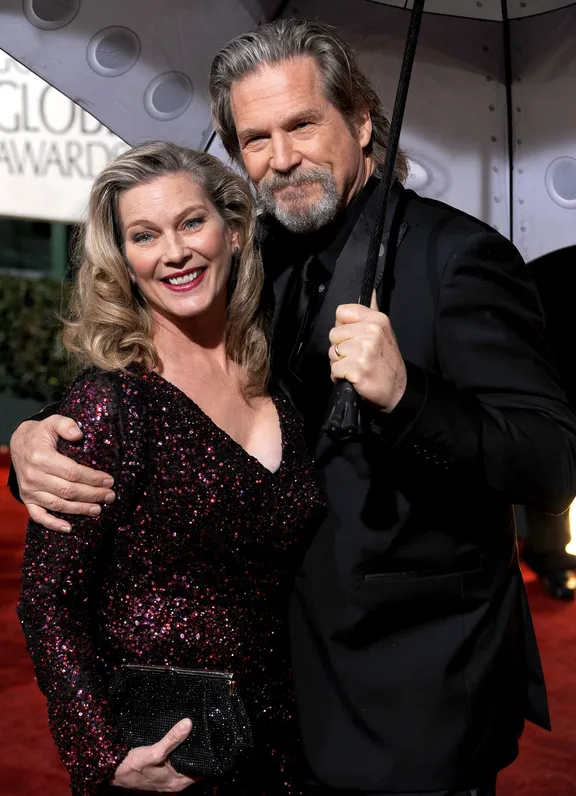 Susan Geston and actor Jeff Bridges arrive at the 67th Annual Golden Globe Awards on January 17, 2010. | Photo: Getty Images
WHY JEFF'S MARRIAGE IS STRONG
Two years after their first date, Geston and Jeff knew they wanted to make things official. So the pair tied the knot and have since grown together as a loving couple with three grown children.
The Hollywood royal and his spouse have been married for over four decades. And it is safe to say that they have had good times and weathered tough moments as well.
Once speaking with People, Jeff opened up about how he and Geston have kept it going. They shared that they have come to understand each other through the years. He explained:
"We are quite different as people, and we celebrate that rather than making it drive us apart. I respect her wisdom, and I'm sure the girls do too. I've really been blessed."
He also shared in his book that he learned so much from Sue, and they are both able to tell each other's weaknesses. For instance, Jeff always worried about getting on a project, and Geston always points out that his fears do not hinder his success.
The 72-year-old added that he and Geston care for each other so much and have realized that their relationship was the "most precious thing." Jeff shared that he and Geston did not completely know each other, and they are at peace with that fact.
WHO ARE THE COUPLE'S CHILDREN?
Geston and Jeff are parents to three daughters, and above all of his life achievements, being a dad and having a family is one of his greatest. Their oldest child is Isabelle, who was born in 1981.
The other girls, Haley and Jessica, were born in 1985 and 1983. The Bridges girls pretty much grew up in the spotlight as they have been seen with their famous dad at several red carpet events.
Now that they are all grown, the trio has their hands full with their career paths and family. Isabelle's first and seemingly only attempt in Hollywood was as a teenager, when she appeared in "Termini."
These days, Isabelle is a passionate motherhood coach and has been married to Brandon Boesch since 2007. Her immediate younger sister, Jessica, did not get bit by the acting bug, but she became a singer and songwriter.
Hayley Roselouise is the youngest of Jeff's gorgeous daughters, and like her older siblings, she did not choose a career in Hollywood. Instead, Hayley is an interior designer, and as of September 2021, she became a married woman.
Hayley's wedding made it to the news as fans discovered the heartwarming moment her dad got off his sickbed and walked her down the aisle.
As of 2020, Jeff had cancer and has been on the road to recovery coupled with COVID-19 treatment. However, his health did not stand in his way when he accompanied Hayley down the aisle and did the father-bride dance.
Please SHARE this with your friends and family.