Jennifer Aniston has been very vocal about what she thinks of people who alter their bodies for vanity, so when she confessed that she would continue to dye her grey hair until her passing, it divided her fans.
In the past, Jennifer Aniston was accused of doing work on her body like other celebrities. However, the actress has always denied the allegations.
The only actual surgery she says she has ever done was a deviated septum surgery to allow her to breathe correctly. The surgery occurred before she starred in the hit sitcom "Friends."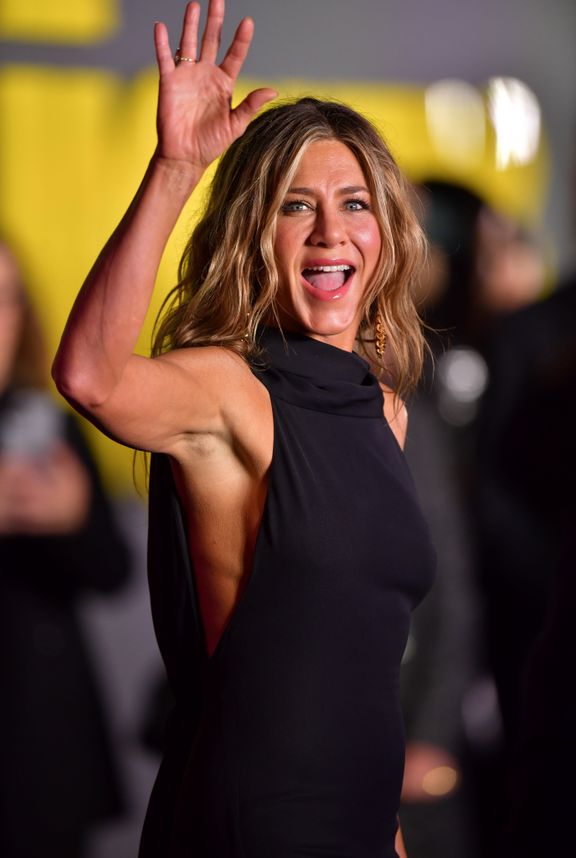 Her fellow actress, Mayim Bialik, shared a throwback one day that showed how Aniston's nose looked before the surgery; the difference was undeniable.
It was essentially a nose job, but if she is to be believed, it was done to avoid health complications and not to improve her body aesthetics.
According to Aniston, she is delighted with how her body looks and is, therefore, not looking to have any jobs done. Instead, she said, "I am pretty happy with what God gave me."
SHE CRITICS PEOPLE WHO CHANGE THEMSELVES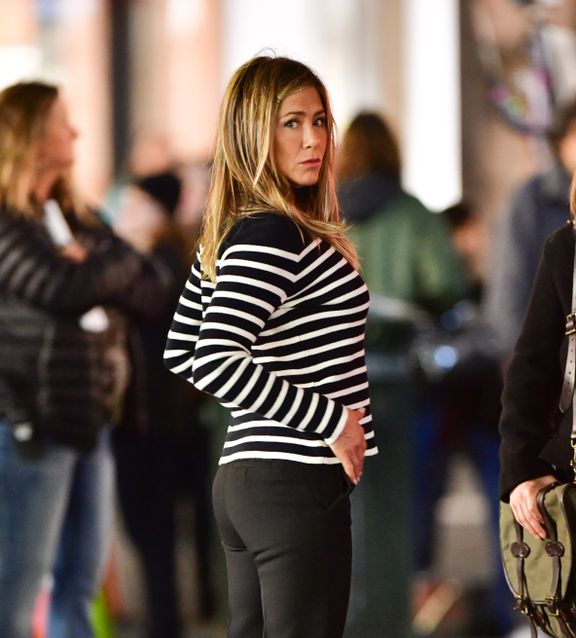 Aniston is not a fan of body transformation and has no intention of changing herself because she has accepted herself. In a previous interview, Aniston once spoke out about ageism, highlighting how there is pressure in Hollywood to be ageless.
The actress stated that the surgeries and procedures are done so the body stays young, but instead, it just makes those involved look older than they are.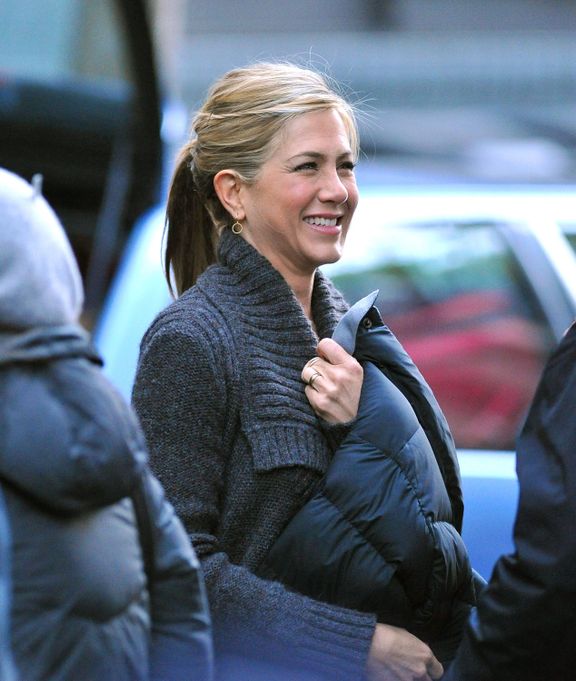 Aniston said people like that were only trying to stop time which shows just how insecure they are about aging. Nonetheless, Aniston expressed gratitude for seeing what has become of such women and said that she had learned from their mistakes.
The issue is personal for Aniston, who has confessed that she knows people dealing with it. In another interview, she admitted that she does not judge people who do it; however, sometimes, she wants to beg those close to her not to "touch their face."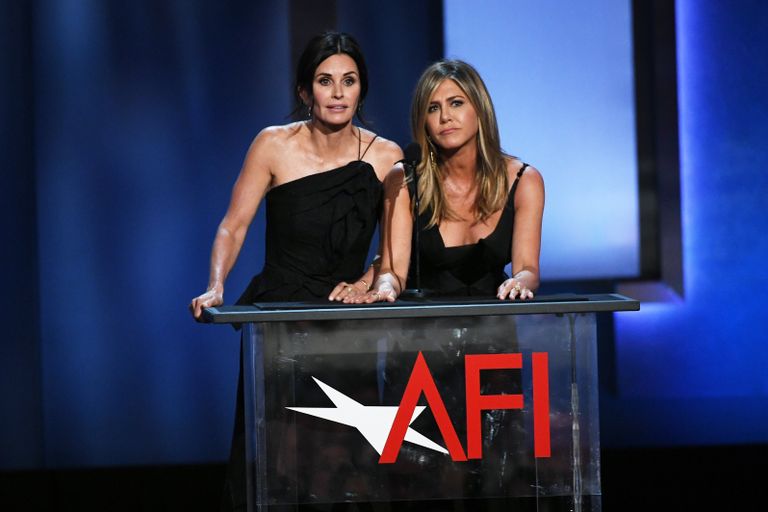 Some speculated that Aniston had been referring to her close friend, Courtney Cox, who once confessed to using Botox in the past and has also admitted that she once went overboard with it.
SHE CAN'T ACCEPT HER GREYING HAIR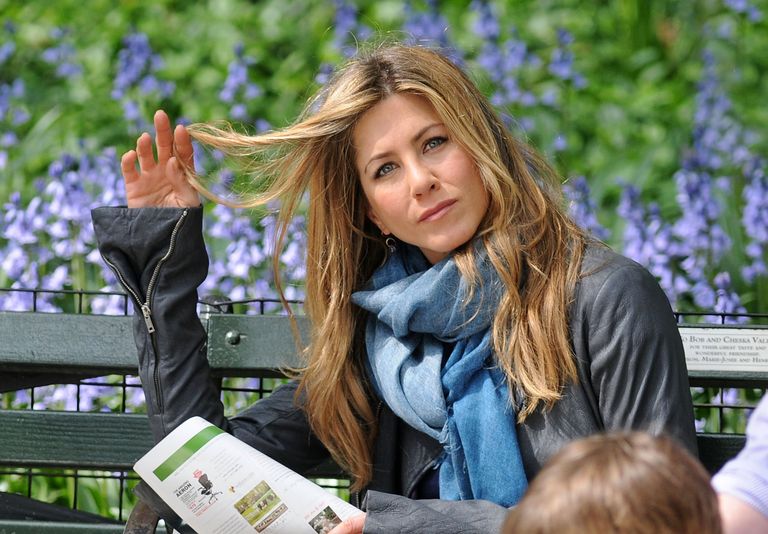 Despite claiming that she totally accepts herself naturally, when Aniston found her hair greying at 40, she got distraught and cried.
It happened a few days before her 40th birthday. She had been feeling alive and looking forward to the milestone until she found a strand of grey hair among her locks. It doused her excitement for age 40 and gave her pause. She said:
"I found a really long gray hair, and it kind of flipped me out. It actually brought me to tears, slightly."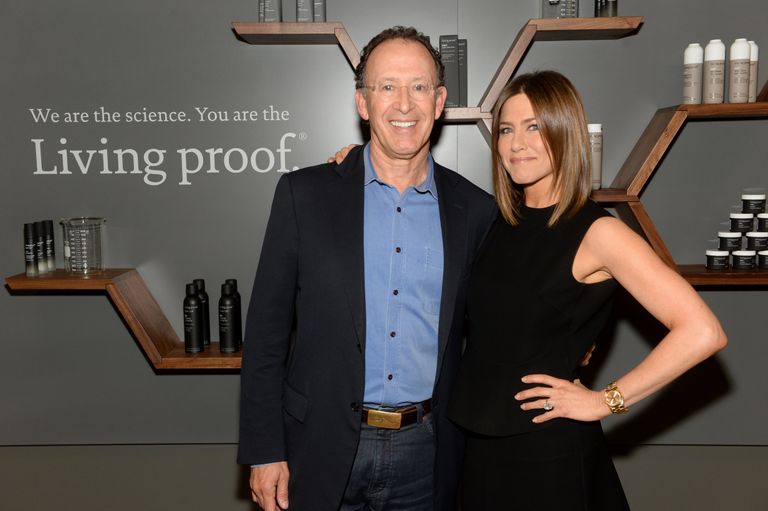 Aniston's hair is a big deal for her; she is known to care and worry about it frequently. The talented actress is known to visit her colorist at the salon often, and she has her stylist.
Aniston has been unable to accept her grey strands and has confessed that she will continue to keep her appointment with her colorist until the "bitter end." She categorically said:
"I'm not gonna lie — I don't want gray hair."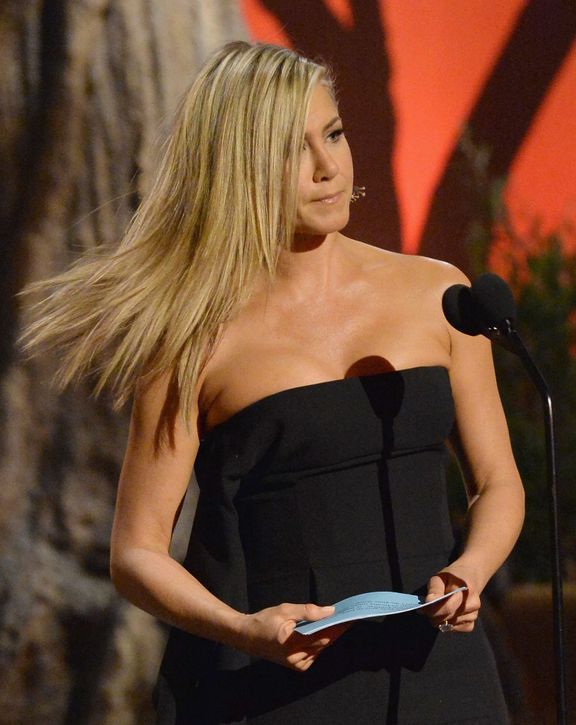 It's not hard to see why she thinks like that because the "Friends" star is among those celebrities who do not joke with their hair. Aniston's hair is ranked among the best in Hollywood, and it is not unusual for her to be asked if she lives with her stylist.
Aniston has denied this but has confirmed that in the years she has worked with experts to maintain her hair's health, she has picked up a lot of essential tips, including how to use a dryer and a round brush properly.
Speaking about some of the things Aniston does to maintain her hair's beauty, Michael Cahale, a famous colorist in Hollywood, once mentioned that she visits the salon "every five weeks to rejoin her previous highlights with her medium brown base color."
HER FIXATION ON DYEING HER HAIR HAS SPLIT HER FANS
When Aniston's fans heard about Jennifer's statement about her hair and her plans to continue dyeing it infinitely, there were many mixed reactions. Most people who reacted fit into two groups; those who supported her and those who pointed fingers at condemnation.
The two groups started a debate on the topic, with some praising her choice and sharing their own stories and others demanding that she remain natural. One Twitter user wrote:
"Me either. I'm just enjoying my time right now with natural hair. As it gets gray, I'll go back to see a hair stylist & colorist."
In response to Aniston's statement, one man asked her to "get real," but another woman shot back at him, asking why she was not allowed to despise her gray strands and telling him to "get real" as well.
Others who pitched into the conversation, which was going on under the comment section of People's Twitter page, agreed with the woman, saying colorists are there to get rid of the grey strands for people who would rather not have them. Another tweep wrote:
"Neither do I. If my face doesn't look 80 then I don't want gray hair..let the youngins wear it if they want to..they can have the middle age slow metabolism and wrinkles too."
Those who spoke in favor made great points. However, those who were against it were not to be outdone. One wrote, "So she'll grow old and die with colored hair. Ok, fine." Another exclaimed, "Go au natural!!!"
Regardless of what they think, Aniston has her heart set on her decision to keep her gray hairs at bay for as long as she can, and her decision must be accepted so far as it makes her happy.


Please scroll below for more stories 🙂