The stars have finally aligned for Hollywood's power couple Jennifer Lopez and Ben Affleck, after reconciling their relationship nearly 20 years later. Lopez's mother, Guadalupe Rodriguez, believes this is it for the pair.
In her On the JLo newsletter, actress Jennifer Lopez revealed that she and actor Ben Affleck secretly walked down the aisle at A Little White Chapel in Las Vegas.
The much-loved A-listers had a spontaneous wedding ceremony that included attire souvenirs from a movie set. Lopez noted that the nuptials went the way they imagined.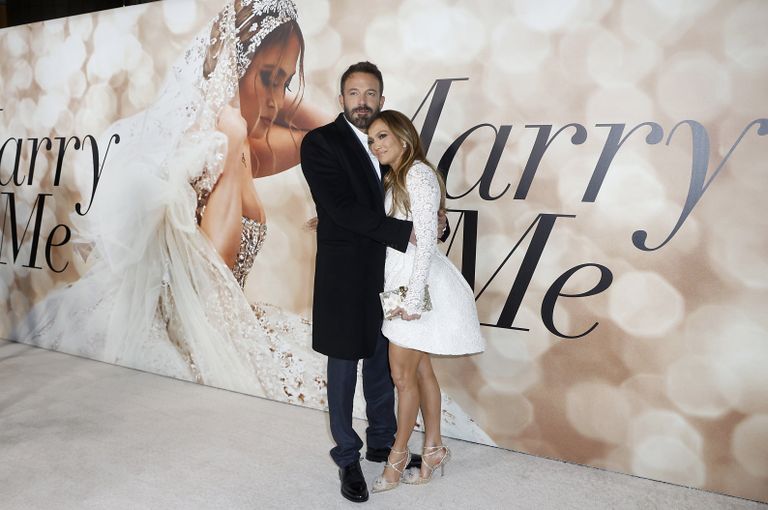 "So, with the best witnesses you could ever imagine, a dress from an old movie and a jacket from Ben's closet, we read our own vows in the little chapel and gave one another the rings we'll wear for the rest of our lives," said the singer. She noted that the ceremony was "exactly what we wanted."
The dancer paid tribute to her love through her wedding gown, which she wore in the 2004 film that she co-starred with Affleck, "Jersey Girl."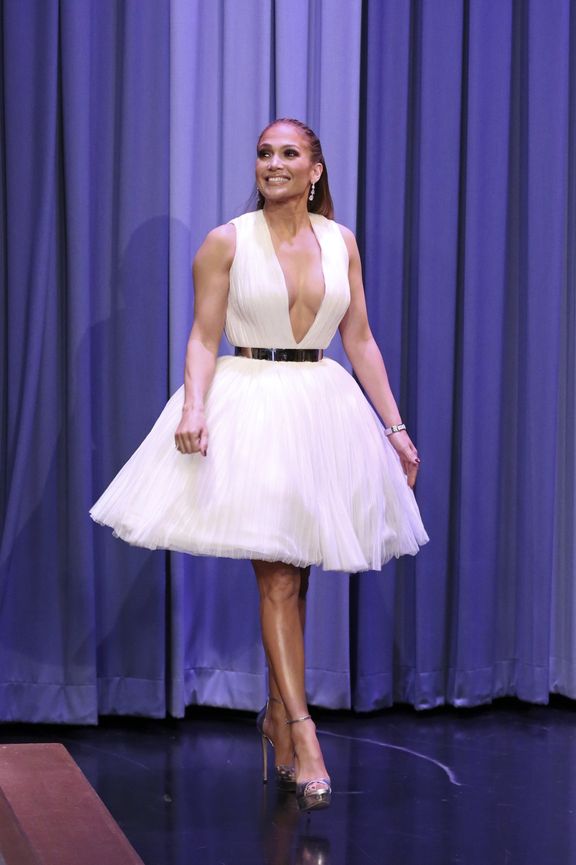 Courtesy of Alexander McQueen, the lacy dress was sleeveless, featuring a textured floral jacquard jewel neckline and a corseted bodice. The "Marry Me" star has saved the dress for 20 years.
Lopez's wedding ring is significantly cheaper than her engagement ring. According to The Diamond Pro CEO, Mike Fried, the engagement ring is an 8.5-carat stone estimated at $5 to $10 million.
AFFLECK & LOPEZ'S LOW-KEY NUPTIALS
Moreover, days following Affleck and Lopez's nuptials, witnesses shared their experiences from the eventful day. "Good Morning America" posted a clip on Twitter showing one witness, Kenosha Booth Portis, who works at A Little White Chapel, recalling the events from the surprise wedding.
Booth Portis divulged it was an "exciting" evening as when they were about to close, a special guest arrived and stunned them:
"I started shaking a little bit, like, This is Jennifer Lopez we are getting ready to marry!'"
Booth Portis said that the happy couple became emotional while reading their vows to each other, with their children present to witness the auspicious occasion:
"They both were emotional. They cried to each other. The kids were right there behind them."
She complimented the bride's outfit, saying it was "stunning" and that everything about the ceremony was "sleek and beautiful." Booth Portis shared that Lopez's dress had a train on it and that she held a white bouquet. In addition, her husband-to-be had a boutonniere that matched her look.
Moreover, Booth Portis, who could not believe her eyes when she realized that she would be marrying the Hollywood stars, also told People that Lopez walked down the aisle to "Here Comes the Bride." The minister who officiated the newlyweds' ceremony, Ryan Wolfe, gushed about their vows to each other, saying they said "beautiful words to each other:
"It was an emotional moment they shared with one another. You can definitely see the love that they have for each other."
After Lopez and Affleck finished exchanging their wedding vows, Wolfe said he had the chance to bless the duo in a quick eight-second prayer. The pair then exchanged rings, and he said the ceremony was marvelous.
The leading pastor was not the only one impressed by the couple's love for each other. According to "The View" co-host Sunny Hostin, Lopez's mother, Guadalupe Rodriguez told her that Affleck was her daughter's "one true love," she said in one of the episodes:
"I've spoken to her mother, Lupe, about it. Lupe has always said Ben is her one true love."
Other supporters of the newly-wedded couple are their children, who were present at the wedding ceremony. The "Shades of Blue" alum shares two kids with her former husband, musician Marc Anthony, twins Emme and Max.
Meanwhile, the award-winning screenwriter shares three children with his ex-wife, actress Jennifer Gardner, two daughters, Violet, Seraphina, and a son named Samuel. One of Affleck's three kids and Lopez's daughter witnessed the nuptials.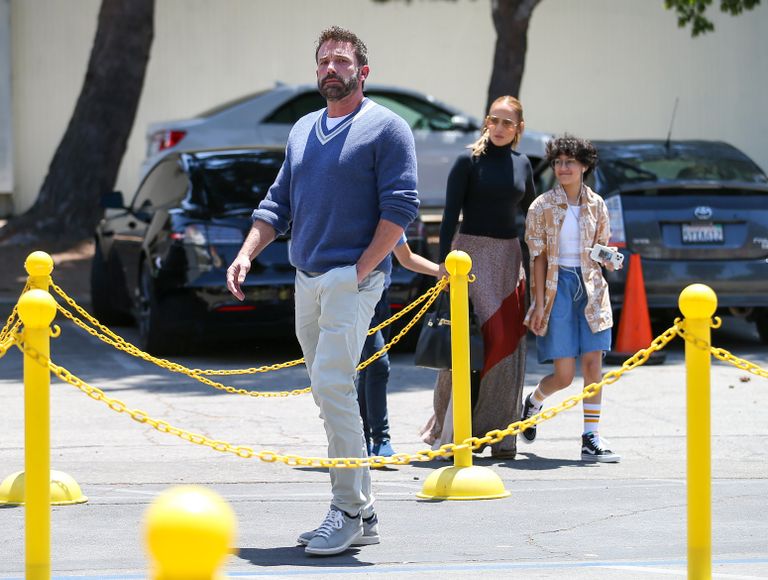 Wolfe revealed that the children were over the moon throughout the ceremony and that one could tell that they were happy for their parents:
"At the end of the ceremony, they were almost giddy excited, jumping around. You could tell [the two kids] also were close, had a good relationship, really liked each other. They were very excited, and you could tell they really were happy."
He shared that the children helped capture the wedding moments with Affleck's phone. They took a video of the entire ceremony as there was no professional photographer on site.
LOPEZ & AFFLECK PLAN ON HAVING A BIGGER WEDDING
Though Affleck and Lopez decided to have an intimate ceremony with only a handful of people as their witnesses, they reportedly "plan on having a bigger party" to officially celebrate with friends and family, an insider told People. The said event is expected to take place at the two-time Academy Award winner's George estate, per TMZ.
A source revealed to the outlet that the pair have not yet started planning for their honeymoon. "They don't have a honeymoon planned yet. Jennifer says that every day with Ben is a honeymoon."
Be that as it may, Lopez and Affleck may already be on their mini honeymoon as the duo was spotted in Paris days following their secret wedding ceremony.
When the lovebirds stepped out together for a dinner date in the city of love, they were dressed to impress. The "Love Don't Cost a Thing" singer turned heads in a bright red get-up.
Paparazzi took a photo of her while she looked outside their hotel window. Meanwhile, her now husband, Affleck, looked dapper in a navy blue suit and tie.
While roaming the streets of the French capital city, Lopez and Affleck were also pictured walking together with the triple-threat donning a casual look. She wore a white tee with a brown hat and accessorized with a pair of sunglass, while Affleck opted for a white shirt while carrying a bag pack.


Please scroll below for more stories 🙂