"Roseanne" star John Goodman & his wife, Anna Beth Goodman, celebrate their 33rd anniversary today!
John "stalked" his future wife of 33 years, who thought he was a "zombie."
Anne once saved John, who lost more than 100 pounds after that. He credits her for raising their daughter right.
John Goodman and Anna Beth Goodman celebrate their 33rd wedding anniversary on October 27, 2022. The couple has been happily married throughout, but they have had difficult times which led to their union.
The couple had a simple meeting in 1988, which led to a sequence of events that neither could have foreseen. However, they made it out of the difficult times together to spend a happy and fulfilled life in love.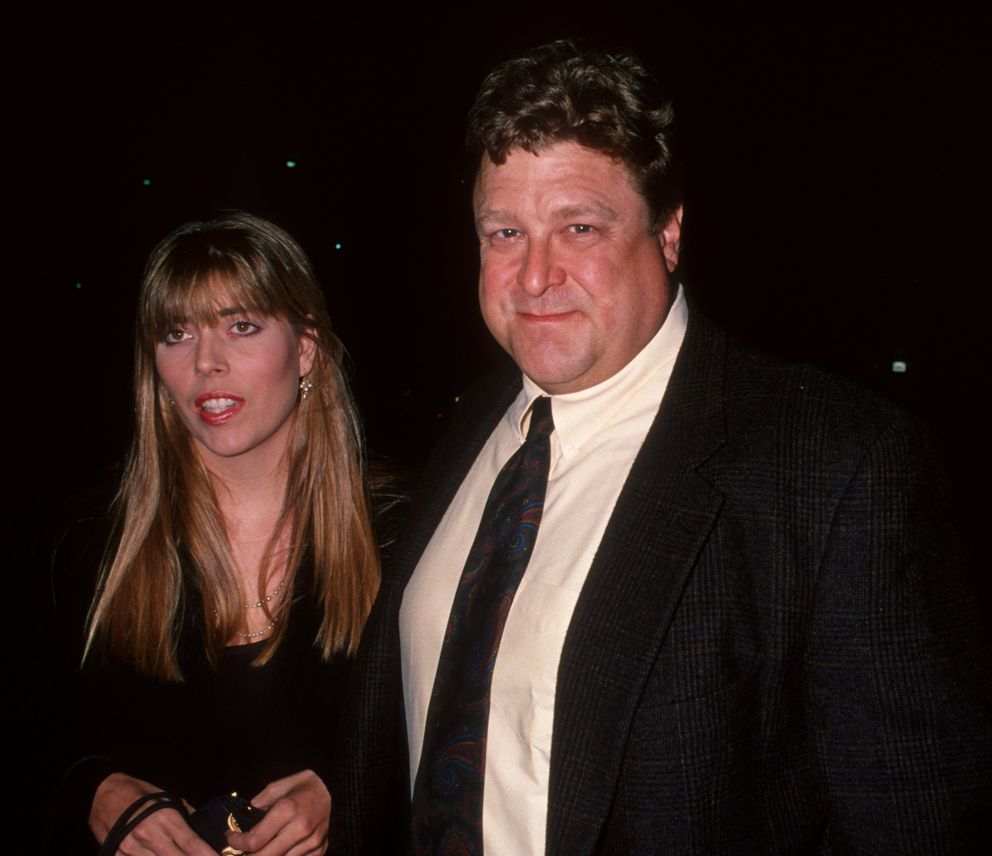 Goodman and Anna met at a Halloween party when Goodman was filming "Everybody's All American." In an interview with Elle, Goodman described what it was like the first time he met his wife.
Talking about how their first conversation started, Goodman said Anna initiated it. He said:
"I went to this Halloween party, and she walked up to me and said, "Hi." I couldn't figure out why anyone that pretty was talking to me."
Goodman also told Seth Meyers that after he and his wife met, she thought he was a zombie. He then confessed that he stalked her long distance after their first meeting at Tipitina's music club.
Shortly after that, Goodman proposed to his wife. On "Live with Kelly and Ryan," Goodman described what the proposal was like. Kelly Rippa asked Goodman if he remembered how he proposed to his wife, and he confirmed he did.
Goodman explained that he asked his wife to marry him on the banks of the Mississippi River. He said it was in the French Quarter, but the proposal did not surprise Anna. Goodman divulged:
"We knew it was coming for a while. We actually went to the jewelry store before we went down to the river."
By the time the couple started their family, they had rethought where they had lived. A year after they tied the knot in 1989, they welcomed their first daughter, Molly Evangeline. It was shortly after that the family moved away from Hollywood.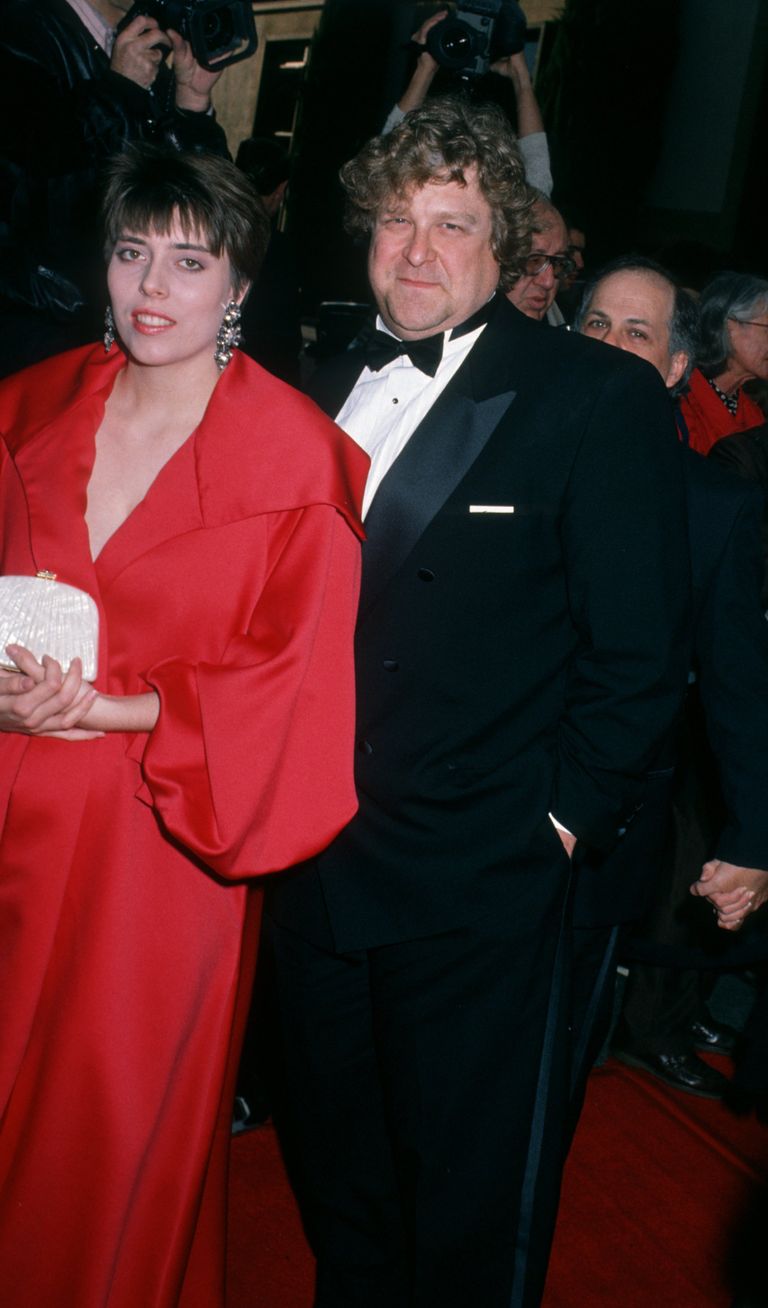 The couple intended to raise their children away from the spotlight and knew that Hollywood was not the place for their family. The family put down roots in the Garden District of New Orleans.
They have managed to stay together for 33 years, move away from what they once knew as home, and start a family together. The couple has also faced many challenges along the way.
Goodman's Wife Saved Him
In 2018, Goodman had been sober for ten years. Before this milestone, though, he struggled with addiction on a large scale. Goodman was facing alcoholism and said he thought he was hiding it well.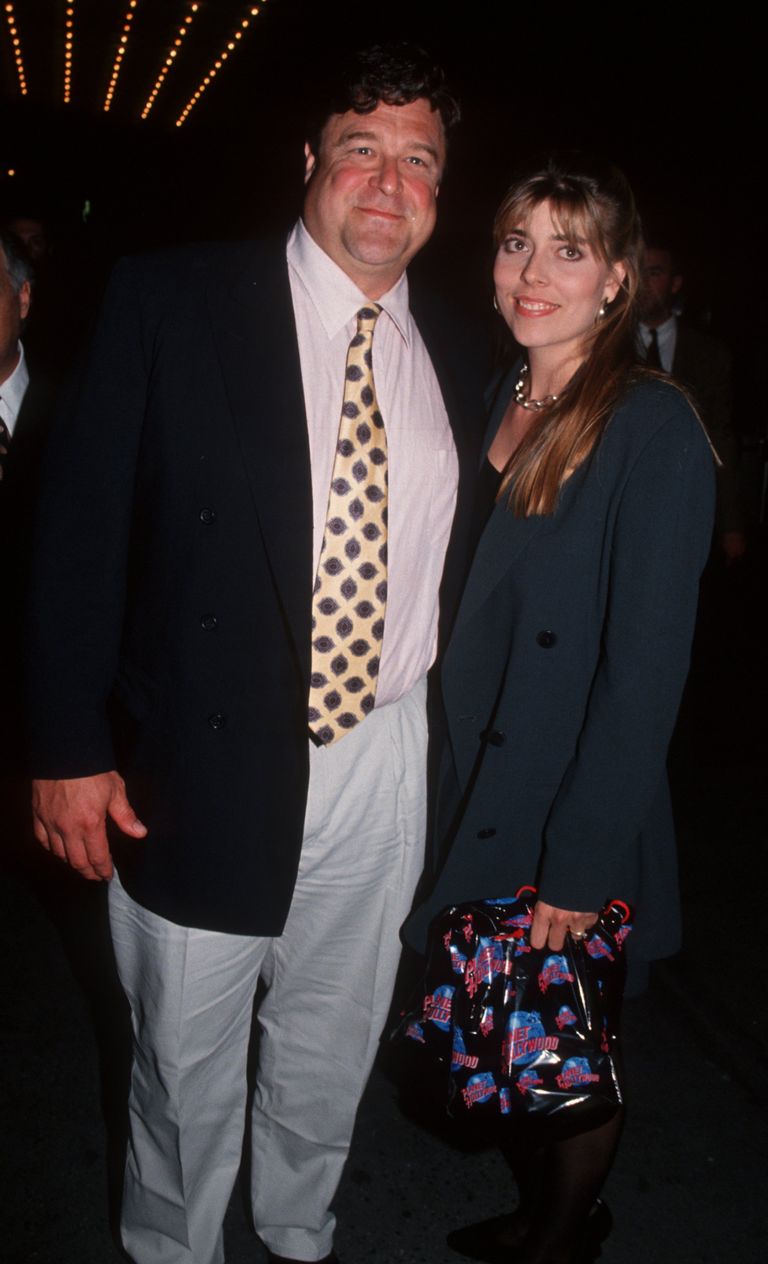 The "Roseanne" star confessed to drinking at work but thought he was fooling everyone because he was still being hired for things. He then admitted that he wasn't fooling anybody.
He mentioned that his speech was slurred, and his face would become red when he was "liquored up," making it evident to the people on the set that he had a problem. However, one event made it clear he needed to change his ways.
Goodman explained that once, he pretended he was playing golf with his friends when he had been drinking all weekend. He was meant to accept an Emmy Award and missed the rehearsal because he was drunk.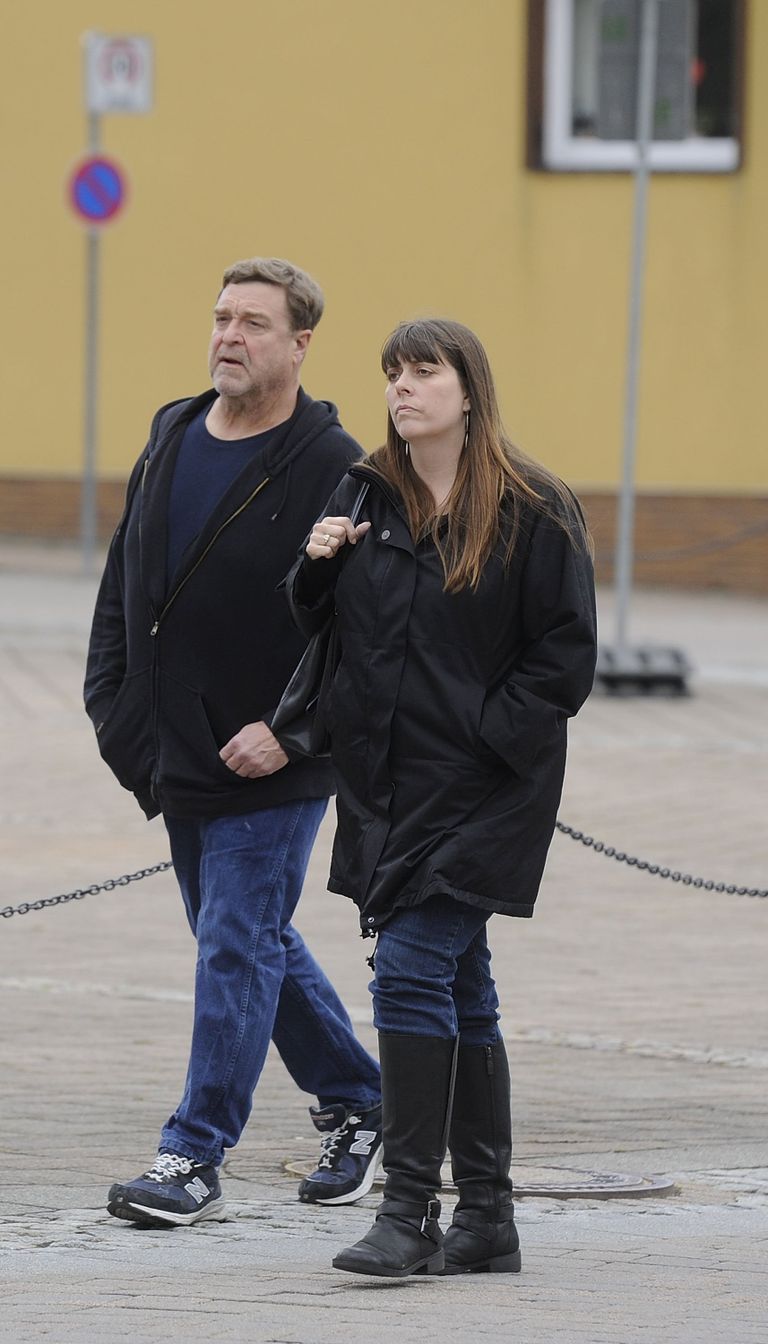 He confessed that by Sunday morning, he was shaking, but he was still drinking. He knew his wife would be able to help him, and he said:
"I had the clarity of thought that I needed to be hospitalized. I called my wife, which was like turning myself in to the Gestapo. And she made some calls; we got me into a treatment center, and I detoxed there and decided I liked the feeling."
Goodman Shed 100 Pounds & Credits Anna with Raising Their Daughter
Goodman knew when he weighed in at 400 pounds that he needed a lifestyle change. He said that alcohol was the first thing to go, and he said quitting alcohol was the answer to many of his problems.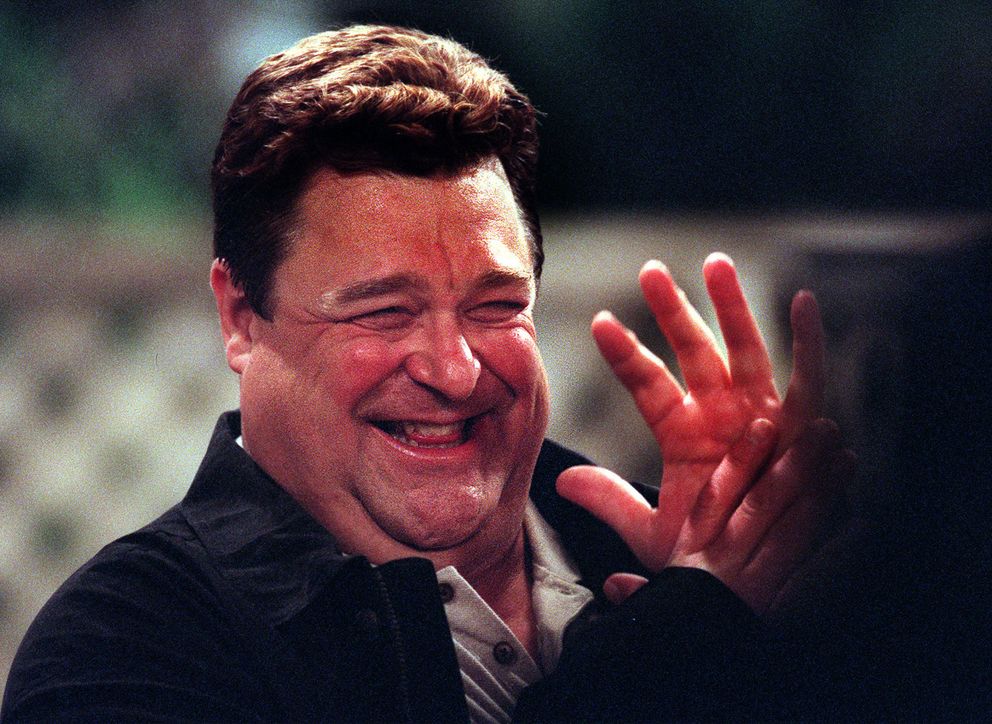 Although he also made other changes. One of them is his diet. He started to control his portions and reduce his sugar intake drastically. He told "AARP" that he thought about whether or not he really needed something before he ate it.
He revealed that his diet now consists of lean proteins, fruits, vegetables, and protein shakes. Another thing that Goodman did was begin exercising regularly. He hired a personal trainer and exercises often.
Goodman managed to lose over 100 pounds. When talking about his weight loss journey, he remarked that it was not only about losing weight but also about unlearning all the bad habits he had been exhibiting for many years.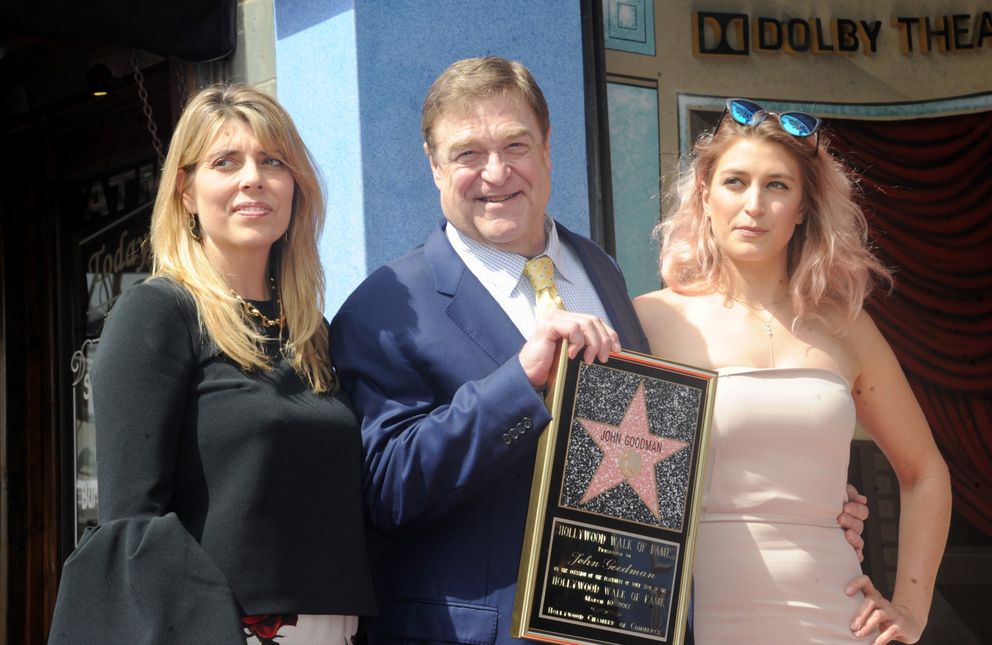 Talking to "Men's Health," Goodman said that eating healthily and exercising regularly felt like a lifetime of being in rehab. While it might sound negative, Goodman clarified that it was a "labor of love."
Goodman shared his thoughts on having a family and raising his daughter with "The Off Camera Show." He mentioned that he and his family moved to a secluded part of New Orleans and his daughter was able to attend a great school, which she loved. However, Goodman had doubts about how good of a parent he was.
He mentioned that he was the breadwinner and provided for his family, so he justified his lousy behavior because his family was cared for financially. He then admitted that he had never spoken to his daughter about the effect his alcoholism had on her.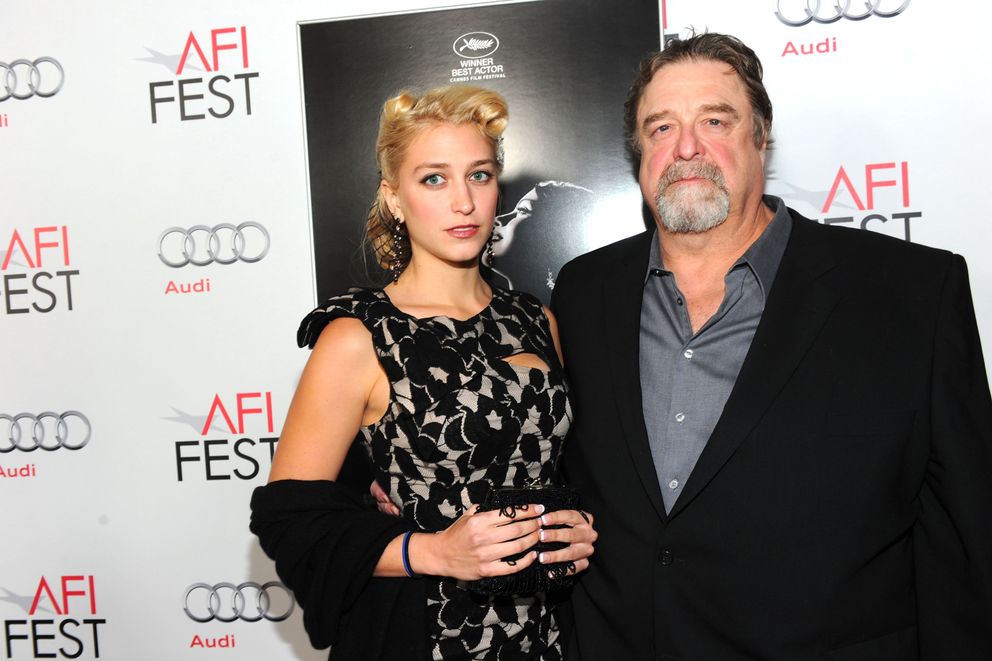 Although he didn't talk to his daughter about her feelings, he shared his feelings about her, saying:
"She turned out great. But she had her mother and her grandmother to teach her manners."
Goodman credits his wife for raising their daughter while he was battling his addictions. Goodman and Anna are a beautiful couple, and we wish them many more happy, healthy, and blessed years together.