The Prince and Princess of Wales, William and Kate, "gently" broke the news of the monarch's passing to their brood. Prince Louis' reaction melted his mom's heart, who relayed the statement to mourners outside Windsor Castle.
On September 8, 2022, Buckingham Palace announced the death of Queen Elizabeth II at age 96. The monarch passed away at Balmoral Castle in Scotland.
The Guardian reported at the time that flags on royal palaces had been lowered to half mast, indicating that Her Majesty had died.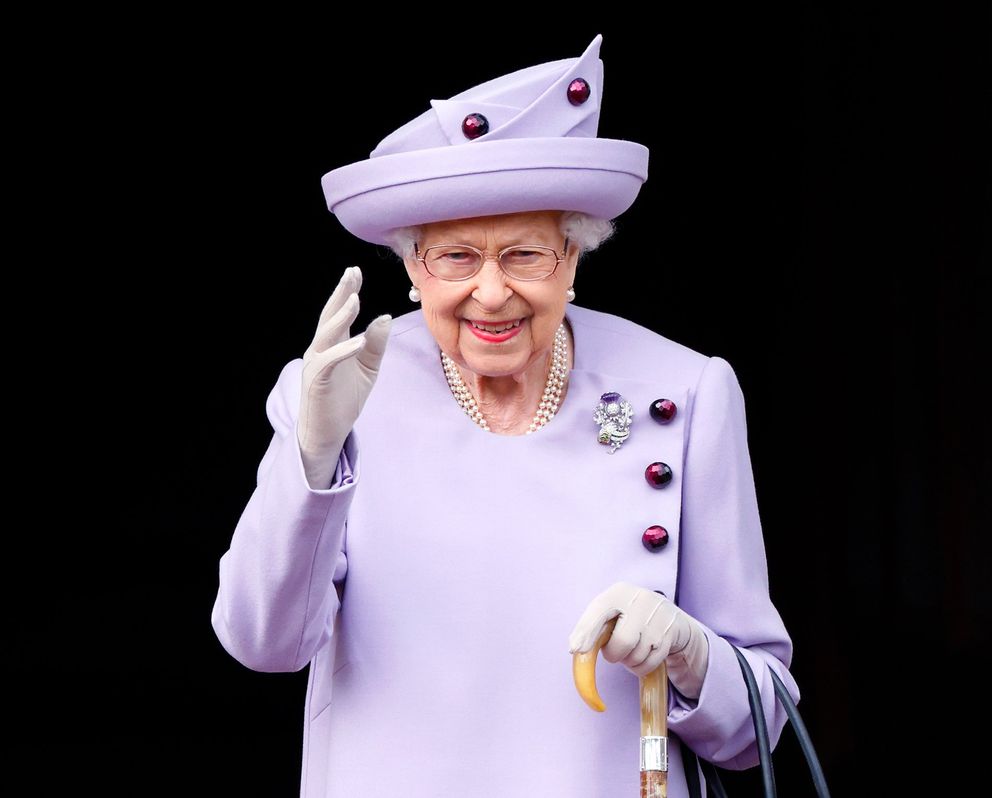 "The Queen died peacefully at Balmoral this afternoon," Buckingham Palace said, adding her son King Charles III and daughter-in-law, Camilla, Queen Consort, would stay behind at Balmoral and depart for London the next day.
Senior members of the Royal Family traveled to Balmoral to be with the monarch following news that doctors were concerned for her health. The Queen's son, King Charles, his spouse, Camilla, Queen Consort, and grandson, Prince William, went to see her except for his wife, Kate Middleton.
Per the Mirror, when the Royal Family rushed to be by the monarch's side, the Princess of Wales was pictured driving in Windsor to pick up her three kids – Prince George, Princess Charlotte, and Prince Louis – from their first day of school.
The doting mom was spotted driving to Lambrook school to fetch her brood amid growing concerns over the Queen's health. Kensington Palace released a statement explaining why Middleton was not with other royal members visiting Her Majesty.
"The Duchess of Cambridge has remained in Windsor as Prince George, Princess Charlotte, and Prince Louis are on their first full day at their new school."
At the time, Prince Harry and all the Queen's four children made their way to Balmoral. Earlier that day, the palace had announced that doctors expressed "concern" over the royal matriarch's health and advised that she remain under medical supervision.
Moreover, the Queen had pulled out of a royal engagement before being put under bed rest by medical professionals.
After news of her passing made headlines, Closer Weekly reported how Middleton broke the news to her three great-grandchildren:
"She gently told George, Charlotte, and Louis about Elizabeth's passing at Windsor prior to the official announcement. She wanted them to hear the tragic news directly from her to ease the blow."
The insider added the Princess of Wales chose her words carefully when breaking the news to her brood. "Kate said that Elizabeth is in heaven with Prince Philip. There were lots of tears and hugs, naturally. The children are upset," the source explained.
Meghan Markle did the walkabout outside Windsor Castle to view flowers from mourners, she revealed what her youngest child, Prince Louis, said upon learning about the death of the sovereign.
Metro reported that a TikTok video showed the mother of three opening up to well-wishers about her son's reaction to the heart-wrenching news, saying:
"At least granny is with grandpa now."
The royal reportedly held a bouquet gifted by one citizen and appeared overwhelmed with emotions when sharing her child's sweet words. Middleton was also overheard telling other kids about Prince Louis's choice of words and welled up during the solemn conversation.
Meanwhile, her spouse, Prince William, also got candid about their time of grief when speaking to mourners outside the palace.
People reported that Elaine Gee, a teacher from Wokingham, spoke to the Prince of Wales about the difficulty they experienced when explaining the monarch's death to her primary school pupils.
Gee told the outlet that she told the royal that it had been an odd year since celebrating the Platinum Jubilee, and now they are mourning the Queen:
"He spoke about George, Charlotte, and Louis, saying they were trying to keep some sense of continuity for them at school and keep things as normal as possible."
It must feel like DeJa'Vu for the royal couple because this is not their first rodeo in sharing sad news about a loved one's passing.
When the Royal Family learned about Prince Philip's passing, the Prince and Princess had to break the news to their kids and help them cope with the loss. They used the exact words to explain the death of the royal patriarch.
Prince Philip, the Duke of Edinburgh, died in April 2021. A royal insider revealed to Us Weekly at the time how the heir to the throne broke the news to his kids, adding he and his wife wanted to be sensitive in letting them know what had happened:
"William told George, Charlotte, and Louis that Prince Philip has 'gone to heaven' and 'is an angel now.' They're still so young, so he and Kate wanted to let them down gently."
Days after the Duke's passing, Prince William posted a never-before-seen photo of Prince George with Prince Philip at died at age 99.
The Prince of Wales said he did not take for granted the special memories his three kids would always treasure with their great-grandfather.
The royal shared that the Duke of Edinburgh used to come and pick up his great-grandkids in a carriage, and they got to witness how adventurous he was, most importantly, "his mischievous sense of humor."
The source revealed that, as expected, Prince Philip's death heavily affected the Cambridge kids, especially Prince George and Princess Charlotte. As for the youngest of the brood, Prince Louis, he had only met his great-grandfather a few times.
For remembrance, the children helped their father pick a photo of the Duke to "hang in their home in memory of him."
The father of three previously spoke about teaching his kids the importance of speaking up about their feelings. He and Middleton want their two older kids to grow up knowing they can freely talk about their emotions. Prince William said it has long been taboo to discuss vital issues but explained that it should not have to be that way.