Kevin Costner and his wife celebrate their 18th anniversary after breaking up just a year before their wedding.
Baumgartner once gave Costner an ultimatum, after which he returned to her.
Costner's wife is skillful in different aspects of life, like catching fish with her bare hands.
The actor doesn't want his wife and children to watch the fifth season of "Yellowstone."
With a career spanning over three decades in Hollywood, American Actor, Director, and Musician Kevin Costner has featured in several iconic box office hits and won awards befitting for his roles. Similarly, his romantic life has also received almost as much attention as some of his goosebumps-inducing movies.
The Hollywood star is married to Christine Baumgartner, and today, September 21, 2022, the couple is celebrating 18 years of marital bliss.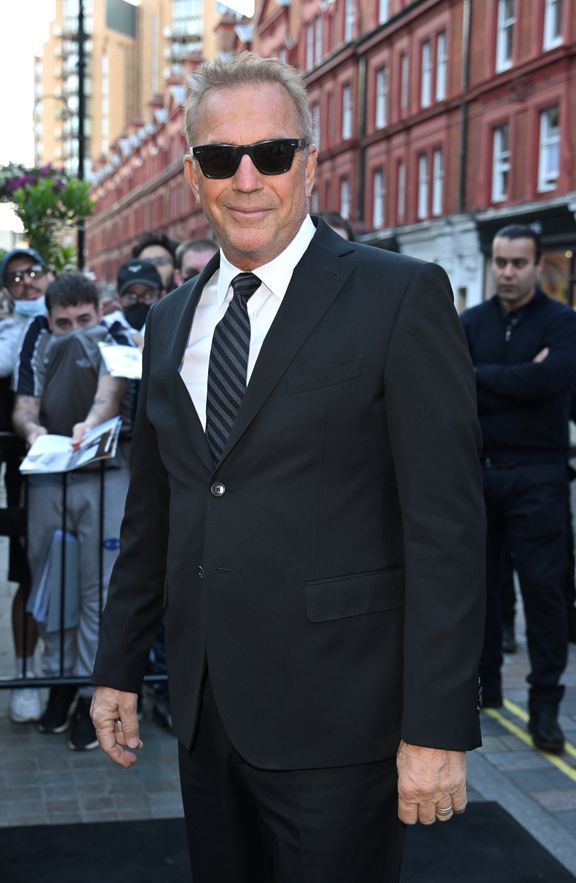 The "Yellowstone" actor is usually private about his relationship with his beautiful wife, yet he has never hidden how lucky he feels to have Baumgartner by his side.
Costner also gives his social media followers a glimpse of him and his wife once in a while. In the past months, the movie star has flaunted snapshots of him and Baumgartner from their public events together.
In one of the photos, the couple posed on a red carpet at the 2022 Oscars. Baumgartner, a fashion designer and former model was clad in a stunning white and black strapless gown that featured a deep plunge, nipped-in waist, sparkling embellishment, and tulle train.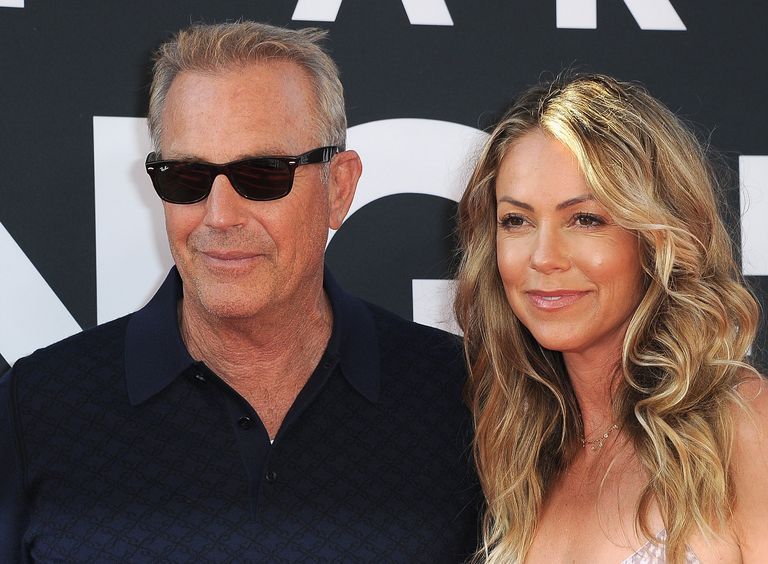 By her side was Costner, looking dapper in a classic black tuxedo and bowtie. The couple put a loved-up display, wrapping their arms around each other's waists and Baumgartner gazing adoringly at her husband.
A second post on Costner's Instagram page showcased him and his wife's looks for the 2022 Screen Actors Guild Awards. The former model donned a plunging, sparkling peach gown for the night out while her husband wore a standard black tuxedo. Baumgartner and Costner looked like the perfect couple as they sported lovely smiles. The actor added the caption:
"Great night last night! Thanks to the @sagawards for having us."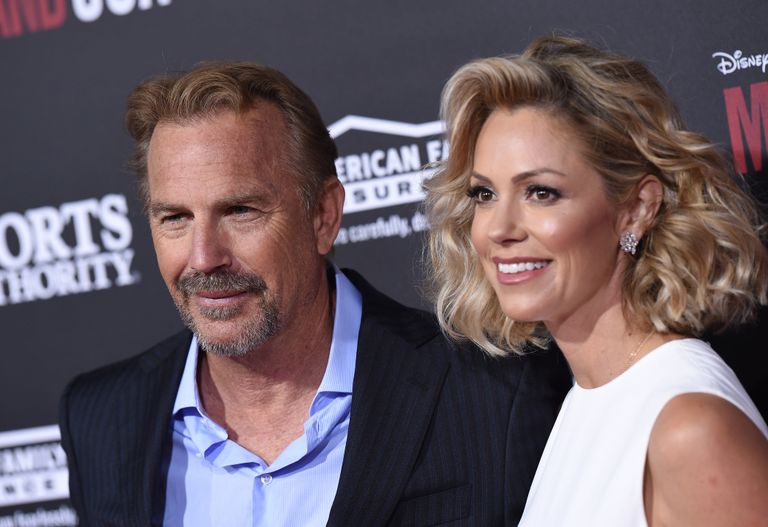 Costner and Baumgartner have been married for almost two decades. However, the couple has known each other longer. They first crossed paths in the 1980s, but nothing came out of their first encounter. At the time, the musician was still married to his first wife, Cindy, while Baumgartner worked as a professional model.
But in 1994, Costner's marriage ended, and he was open to love again. Five years later, he ran into Baumgartner at a restaurant, and this time, a romance would stem from their meeting.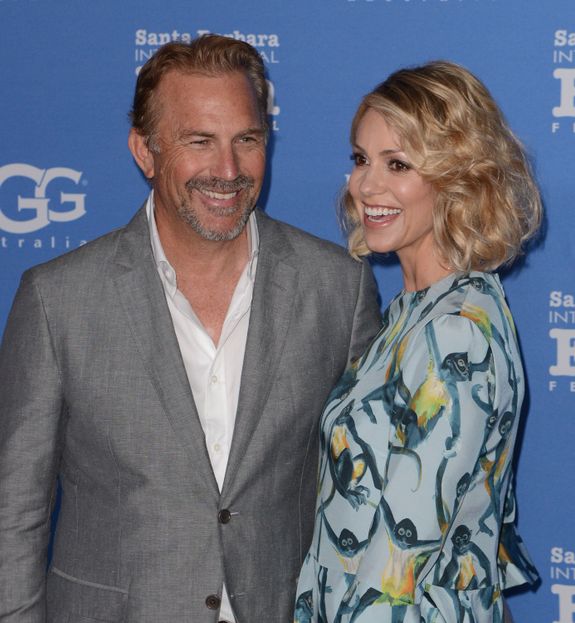 The actor and fashion designer began dating, and everything seemed to be going on smoothly for the next few years. However, in 2003, the couple split because they could not agree on having kids or not — Baumgartner yearned to be a mother while Costner did not want any more kids.
Despite breaking up, the former model desired a relationship with the actor. During a chat with Closer weekly, Costner confessed that Baumgartner gave him an ultimatum. In his words:
"She said, 'I'm going to wait for you, but not long. When you come to your senses, come back to me. And I did.'"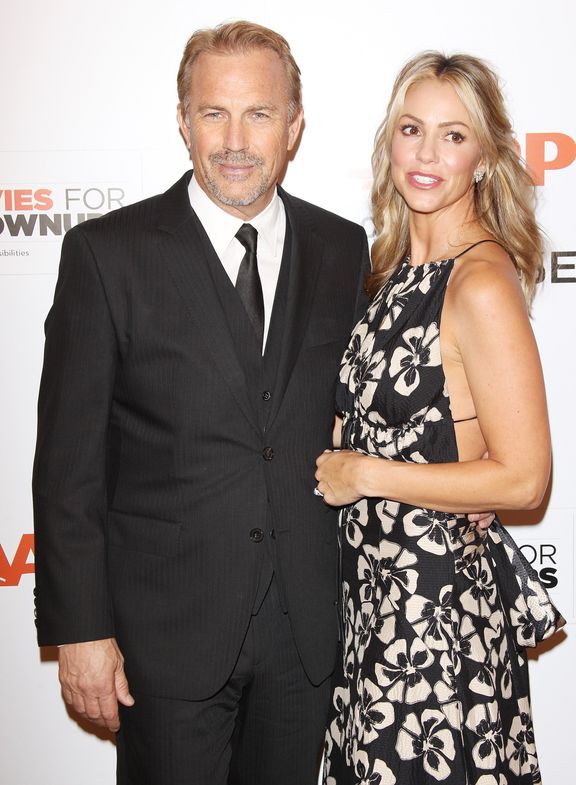 Later, the entertainment icon would reveal that the fear of being an ineffective father fueled his decision not to have any more kids. According to him:
"Fear kept me from marrying Christine… I was afraid I couldn't be an effective father."
However, at some point, Costner realized that letting his fears prevent him from having a happy life with his woman would not do him any good.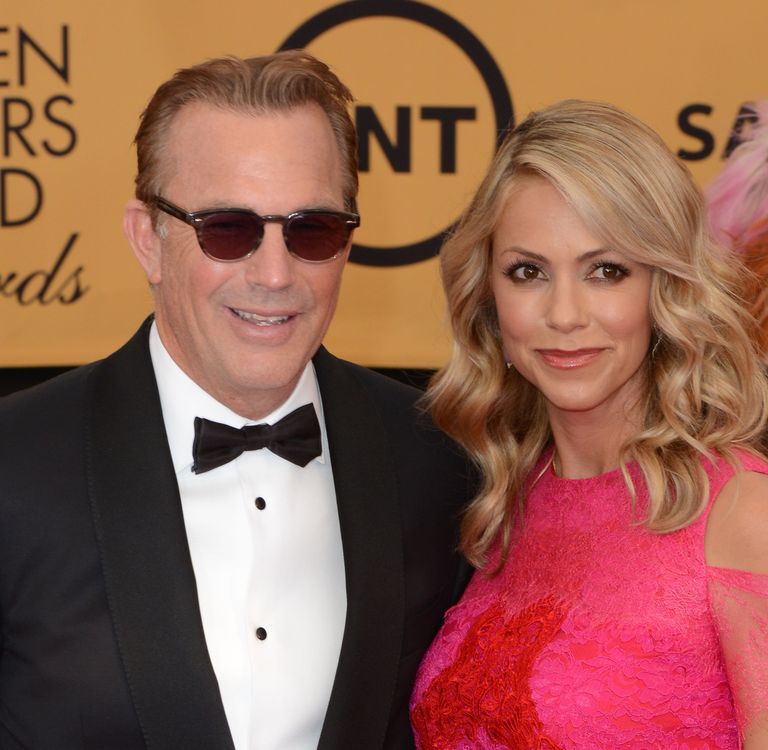 The musician explained: "I woke up and thought, 'Am I going to lose a beautiful woman who is willing to be with me to my very last breath because I am afraid to say yes to a child?'"
Shortly after his realization, Costner and Baumgartner reunited. In 2004, the couple walked down the aisle in a ceremony on their Aspen, Colorado, property.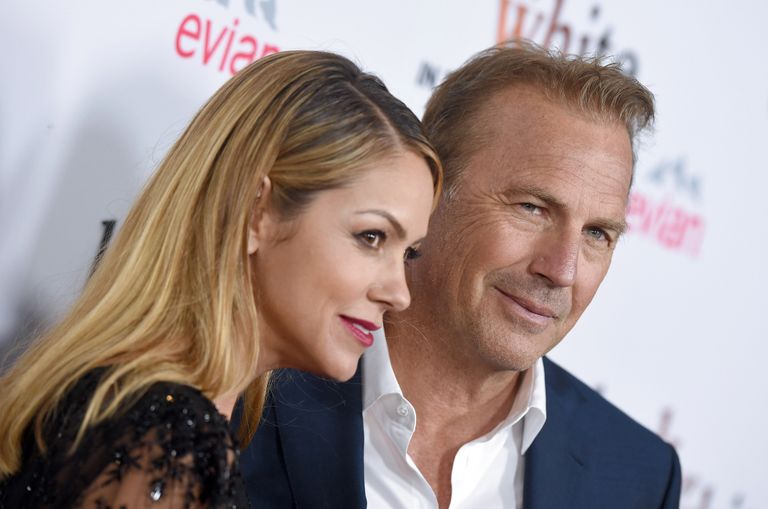 Three years later, they welcomed their first child Cayden. Then, in 2009, the couple's son, Hayes, joined the family, while their last child, Grace, arrived in 2010.
Kevin's Wife Can Catch Fish with Her Bare Hands
Baumgartner may be known as "Coster's wife", but she is also very skillful in different aspects of life. For example, the blonde beauty can catch fish with her bare hands. During an episode of "Jimmy Kimmel Live", Costner recalled a moment when his wife showed her skills.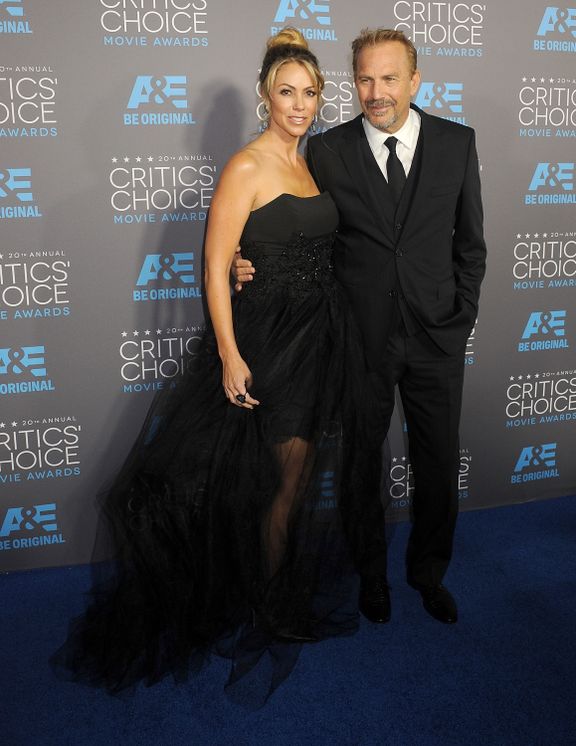 According to the actor, he and the fashion designer had gone fishing, and at some point, Baumgartner seriously began walking across the lake. Then, she halted, looked into the water body, and caught a fish with her bare hands before releasing it back into its habitat.
After recalling the funny story, Costner jokingly told the host that following the incident, he took his wife to her home and "talked with her about her behavior".
Christine Stands Strong By Her Man
Like her husband, Baumgartner is no stranger to the spotlight. In the 1980s, she worked as a model and is now a businesswoman and fashion designer. A business graduate from California State University, Baumgartner is a handbag designer and is famous for her handbag line, Cat Bag Couture.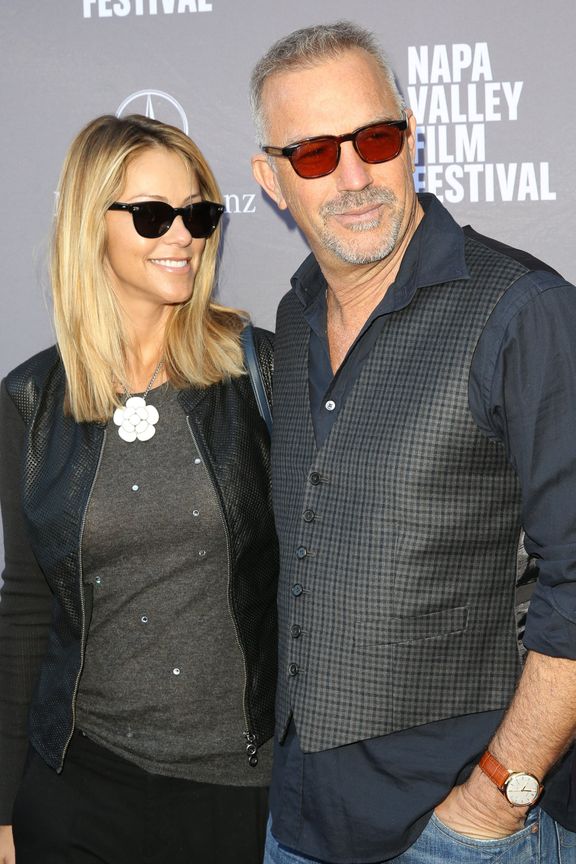 Away from the spotlight, Baumgartner is a lot more. She is a doting mom to three kids and four stepchildren. The former model is also a loving wife who advises her husband about his movies.
During a chat with a Black Tree TV reporter, Costner mentioned that his wife had a strong part to play in the making of "Black or White", as she advised him to do so if it was very important.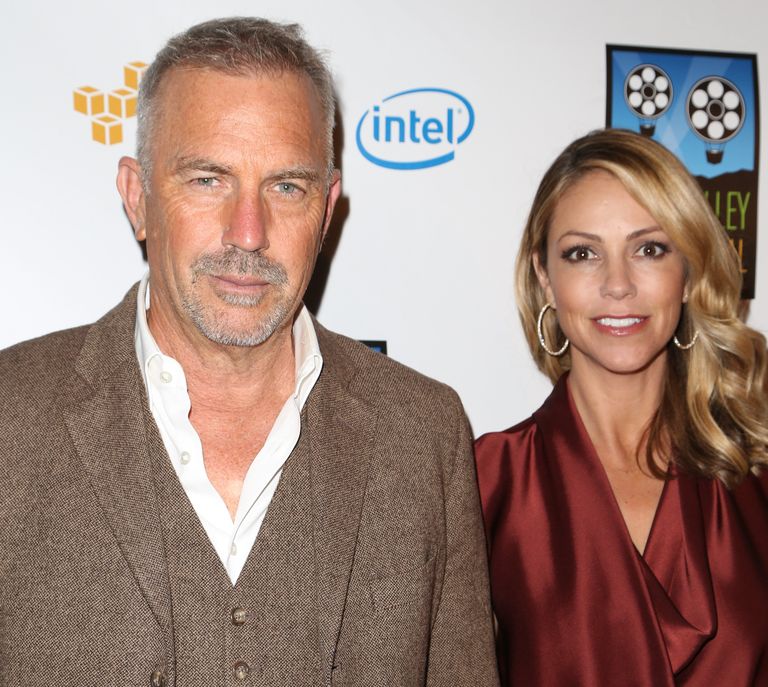 However, after the interview, the reporter noted that she got "a little innuendo" from Baumgartner, who appeared to be avoiding the interviewer's questions, unlike her husband.
Nevertheless, the interviewer still admitted that the couple had a beautiful relationship. For a union of nearly two decades, many wonder about the secret to their marital bliss. In a 2012 chat with Parade, Costner shared the secret to his long-lasting relationship.
The actor revealed that he and his wife had been together for a long time because they knew how to say "I love you" and "I'm sorry" to each other.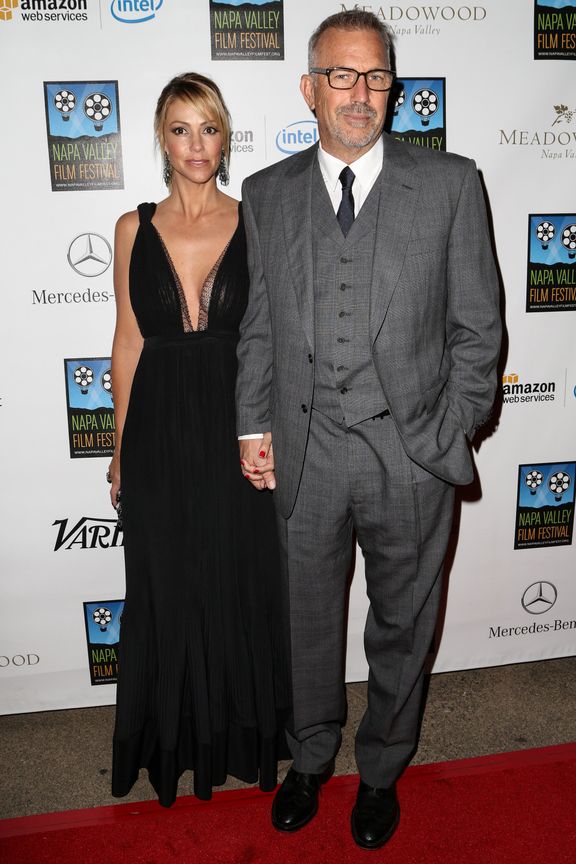 On another occasion, the movie star noted that he does not take his relationship for granted. He compared his house to a river, noting that he was ready to solve any difficulty as long as it meant Baumgartner would be by his side. In his words:
"Our house is like a river: You've just got to get into the flow of it. And whatever you thought it was going to be, maybe it still can, but it's going to have to work with what the day brings."
Kevin Doesn't Want His Wife and Kids to See the 5th Season of Yellowstone
The fifth season of "Yellowstone" is set to premiere on November 13, 2022, and many are excited to see their favorites again, especially family members of the cast. However, Costner said he did not want his wife and kids to see the movie.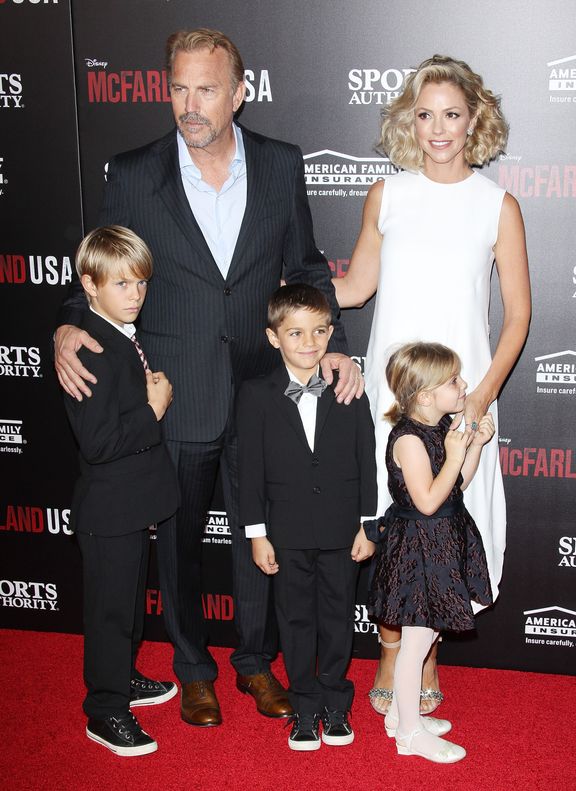 According to the actor, it is "too naughty for them to see", but the movie contains "nasty little bits" that everyone else will enjoy. Nevertheless, the actor is thrilled to be back on the big screen as John Dutton.