When a kind Bojangles restaurant manager was told his Autistic janitor could only sweep and clean, he gave him an opportunity to take people's orders, and the young man is now their head drive thru cashier.
As manager Anthony Smith first started working at Bojangles cajun restaurant in Arden, North Carolina, he met a young Autistic high school junior who cleaned their tables, Gabe Bowen. He learned that Gabe was shy, "very introverted", could easily feel panicked, and he was told that Gabe could only sweep and clean.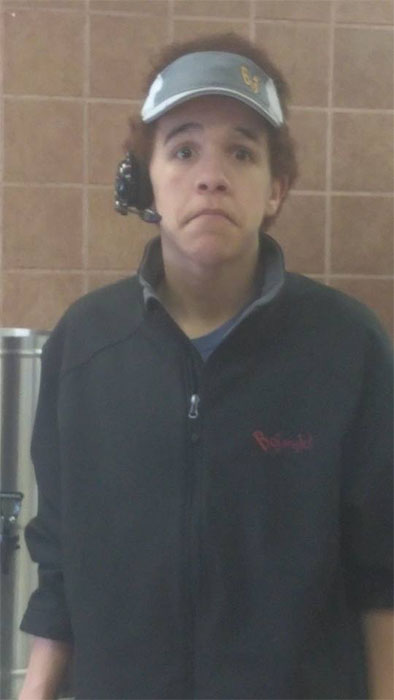 "My First Day At Airport Rd Bojangles …I was told that this kid could only sweep the parking lot and clean tables. I was told this because he's Autistic…" Anthony shared. "That didn't sit well with me."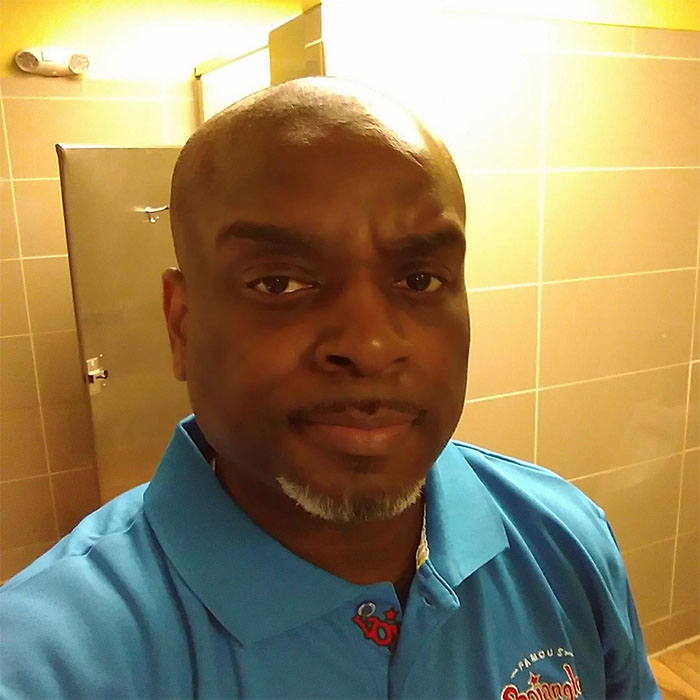 After getting to know Gabe a bit better, Anthony felt uncomfortable that he was limited to only cleaning and sweeping, and he could see his desire to do more around the restaurant.
"I could see the eagerness to learn in his eyes, and he told me one day that he could do it."
One day when an employee left early, without a word, Gabe saw a need and put on the headphones and began taking customer's orders.
"I never asked him to do it," Anthony proudly said. "He showed great initiative."
After watching Gabe take orders and balance his cash drawer successfully, Anthony decided to coach him and make him a cashier permanently.
"I placed him on Front Register (Never Short)… Today He Is Running My Drive Thru!" Anthony shared.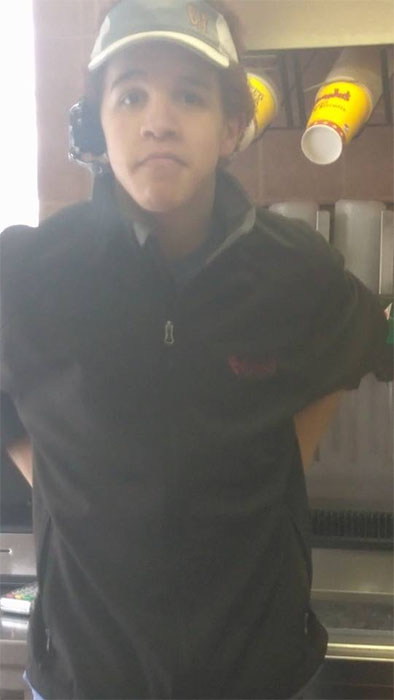 Anthony is deeply proud seeing the teen who once spent his shifts in an anxious and quiet state begin to open up and succeed, with a new sense of confidence, as a cashier.
"I'm so proud of him and how he's opening up!"
"Never Limit Those With The Potential To Be Unlimited!! Go Gabe! My Dude!!"
You are Loved.
Please share kindness with others: when we share stories and examples of compassion and kindness, we inspire and encourage others to be kind and compassionate in their daily lives, making the world a better place for everyone.