A new baby coming into the world is a joyful event, but it also comes with an innate sense of protection toward the new arrival. The main characters in this story, Cristina and Blaize, were overjoyed to see their newborn daughter, but they soon learned she had a rare condition that initially baffled doctors. Despite this, the pair chose to embrace it, spreading Ayla's resilience and her distinctly beautiful smile all over the entire world.
The thrill of welcoming their long-awaited baby girl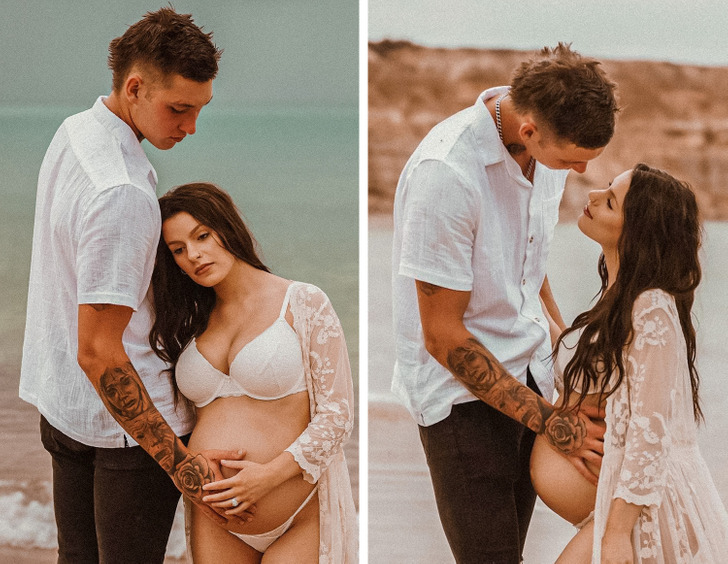 Cristina Vercher and Blaize Mucha are a lovely couple from Adelaide, South Australia. Despite being in the throes of their youth, they are deeply in love and committed to making a life together. When Cristina got pregnant in 2021, the excitement of welcoming a new life into their relationship overwhelmed them, and they embraced the news with all the joy they could muster.
Cristina, who is highly active on her social media, even shared the precious moment footage of when she revealed to her companion the news of her pregnancy. As we can see, Blaize was so happy that he burst into tears at the sight of the baby's ultrasound.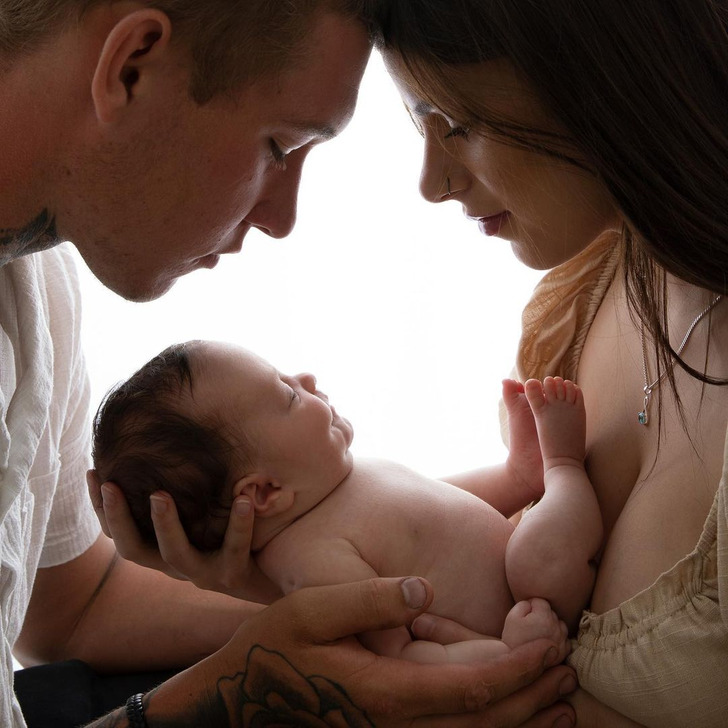 A few months later, they discovered they were expecting a baby girl, and they were eager to receive her brightness and love. Ayla Summer was born just before the year ended, almost as a gift to their lives to help them conclude it on the most beautiful note.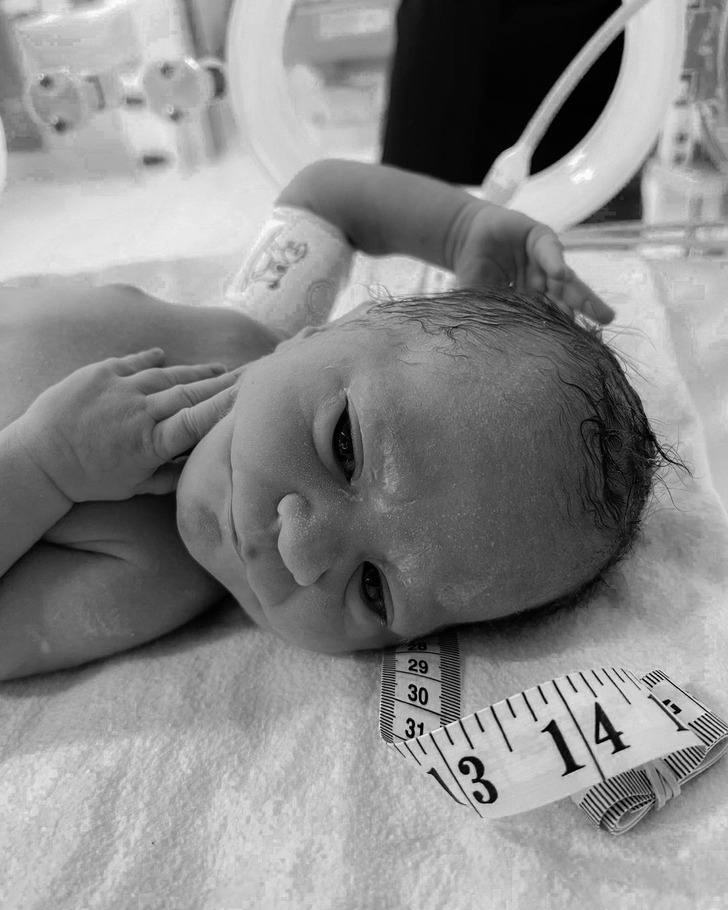 "This whole journey has been an absolute challenging one. It's a rollercoaster of milestones and emotions." Cristina's writing is fluid as she recalls her last weeks of pregnancy. Likewise, she dedicated some words to Blaze and expressed her gratitude for his tremendous support during the whole journey.
However, Cristina also gives a few insights about the enormous hurdle they had to confront after their baby Ayla was born. "The little one being in neonatal has been our biggest challenge, one of the hardest things I have ever experienced."
Baby Ayla was born with a condition that doctors couldn't understand.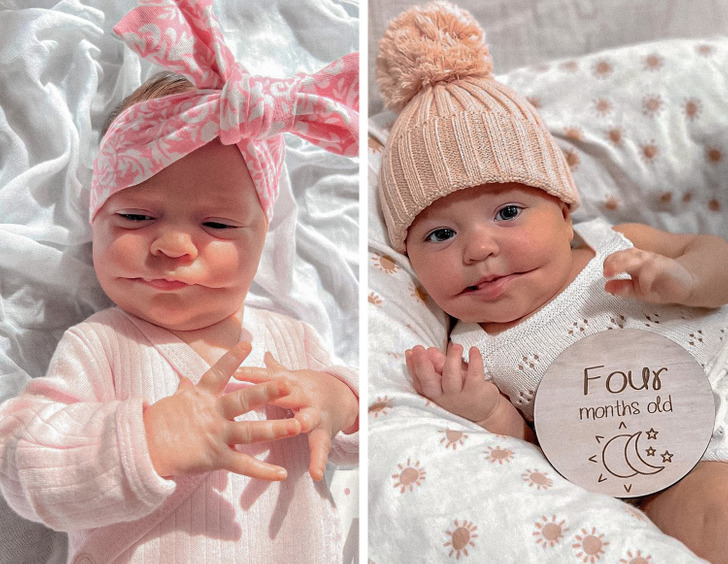 Despite being healthy and fit at birth, Ayla's parents were shocked to discover that their child's mouth had not grown regularly. When the doctors handed Ayla to the couple, they promptly noticed Ayla's wide mouth opening, which was not visible on her ultrasound image. The baby's condition was so unusual that doctors had never witnessed anything like it before.
Later, it was discovered that the newborn had bilateral macrostomia, an extremely rare disorder in which the borders of the mouth did not fuse properly while forming in the womb.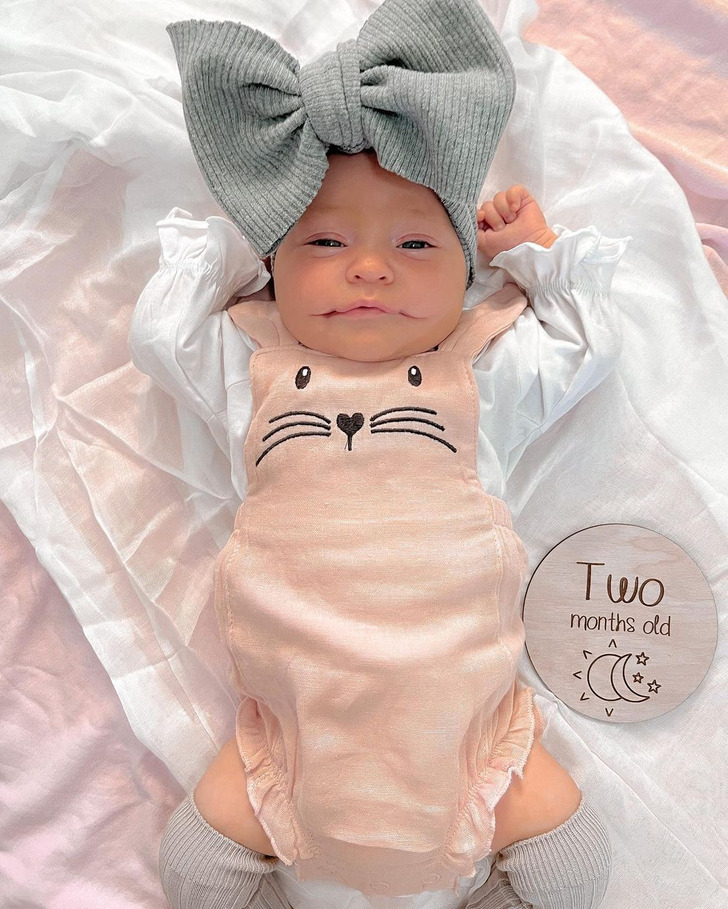 "At the time it was a very obvious formation as Ayla was so tiny. We were instantly worried. Blaize and I were not aware of this condition, nor had I ever met someone born with a macrostomia. So it came as a huge shock," Cristina reflects on the first time she saw her baby girl.
In fact, a study indicates macrostomia is a poorly characterized malformation, with only 14 cases ever reported. For this reason, the doctors at the hospital took their time to give the couple a proper diagnosis.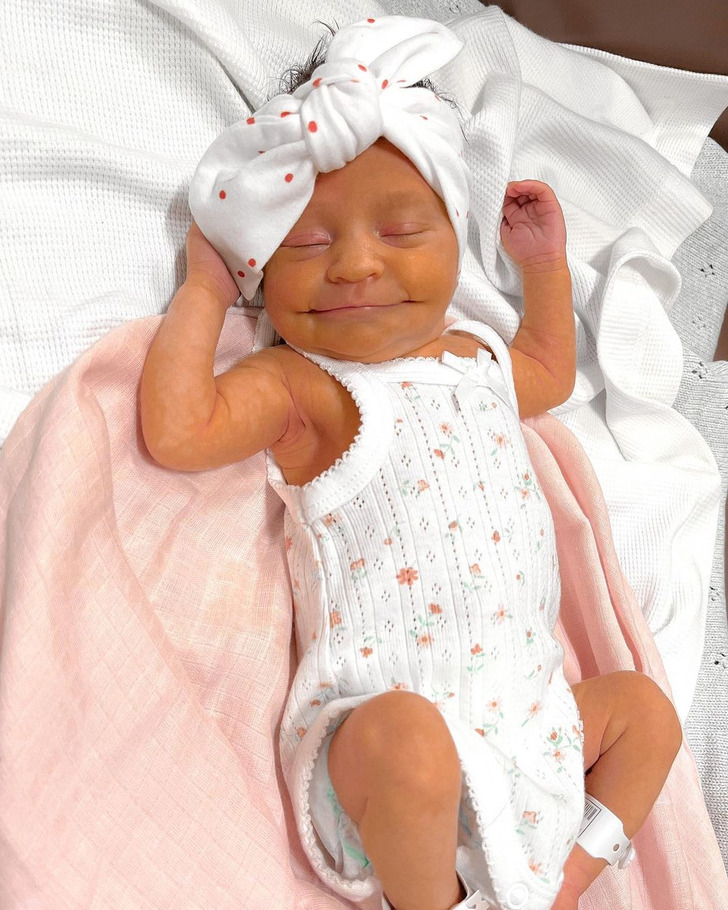 Like every new mom, Cristina was already feeling overwhelmed after the delivery. "This made the experience all the more worrying as it took several hours for a doctor to give us an answer," she said. "With this came more difficulties, as the hospital had little knowledge or support for such a rare condition."
Cristina was afraid that she had done something wrong throughout the entire pregnancy or was "responsible" for causing her daughter's ailment. She confesses, "All I could think about as a mother was where I went wrong." However, after days of genetic testing and scans, they were reassured that this problem was completely beyond their control and that it "was not their fault."
They embraced the situation and made it one of Ayla's distinctive beauty traits.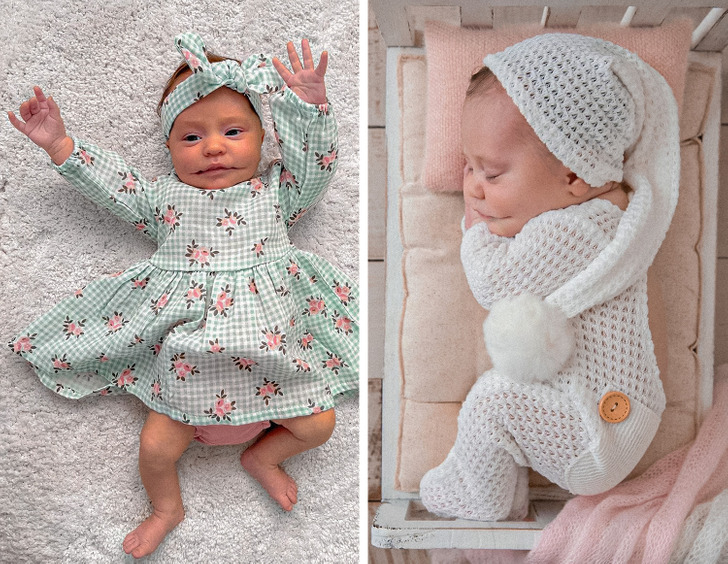 The parents' initial worries about the simple cosmetic abnormality quickly turned into fears about Ayla's ability to lead a regular, healthy life. Therefore, doctors observed that infants with this condition may have difficulty latching and feeding, in addition to the obvious characteristic of having a "wide smile."
Because of the influence it has on face functionality, patients with macrostomia are frequently advised to have surgery to "correct" the problem and be able to conduct all normal daily tasks.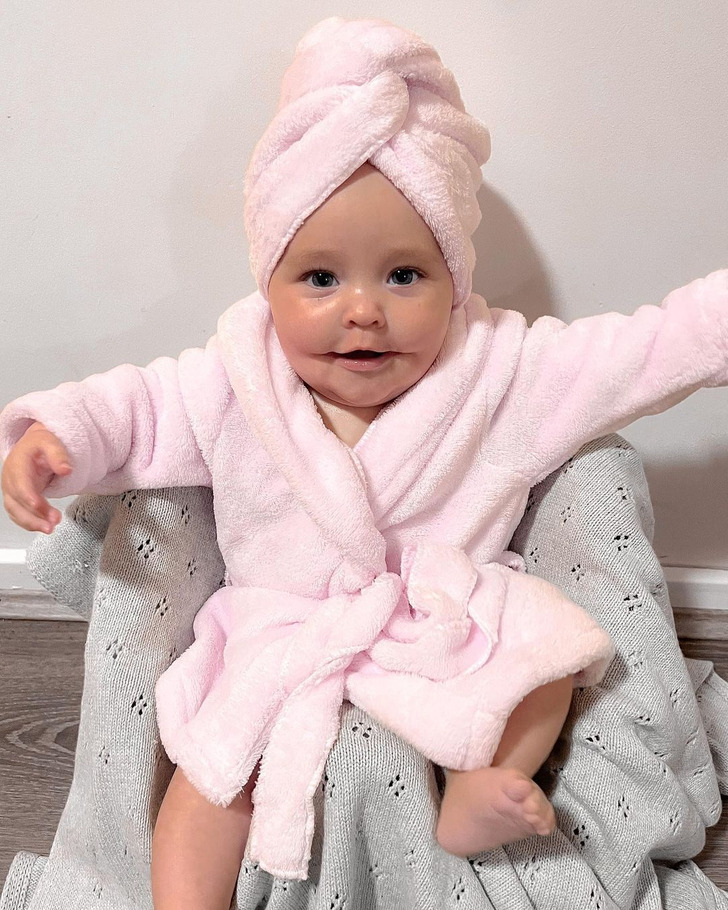 "We are yet to receive the exact specifications of the surgery, yet we know this involves a skin closure that results in minimal scarring," Cristina said. "The challenges we will face post-surgery are worrying as a couple." Nevertheless, despite all of the difficulties, the couple was finally prepared to start a new life with their beautiful daughter, making every day as memorable as they could.
Many people from all over the world gave them support.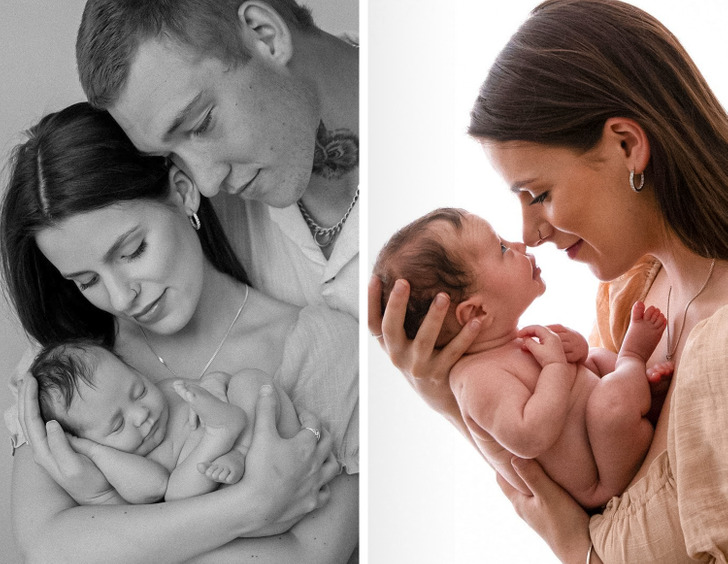 Parents would go to any length to give their children the best life possible, which is why Cristina and Blaize never lost hope about finding a way to resolve Ayla's condition. Following the birth, Cristina created an account and started posting videos of her baby girl and her distinctive smile. They never suspected they'd get the huge amount of support they received.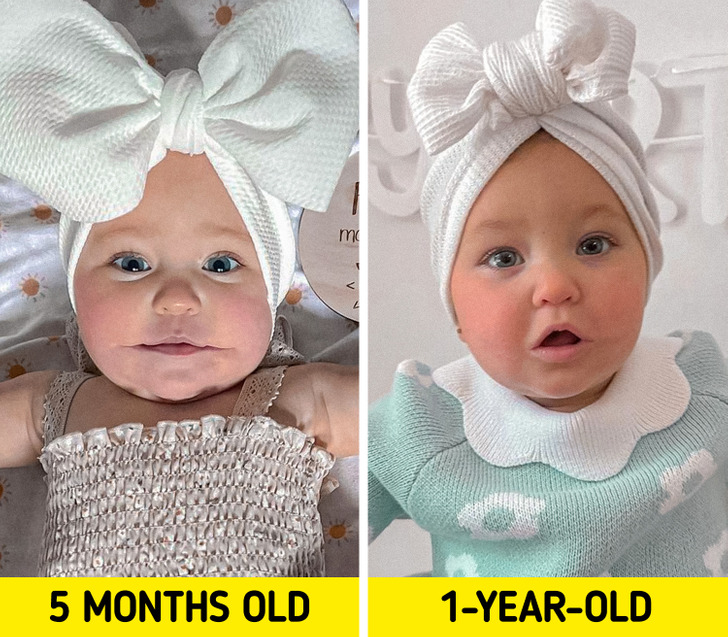 Ayla was showered with love from everyone, which helped her family spread the word about her uncommon condition. Millions of people have praised this young child and her "permanent smile," which gave Cristina the courage to carry on despite some unpleasant comments.
"I am thankful we left the video posted as I have spoken to a number of mothers going through similar experiences," she says, "we will not stop sharing our experiences and favorite memories as we are so proud."
Stories like this can nourish our souls. Do you have any friends that were born with a rare physical condition? How would you approach such a challenge?