Following the tragic Turkey-Syria earthquake, a little boy trapped under the rubble for 45 hours took a sip from a water bottle handed to him by rescuers. He flashed them a grateful smile moments before he was finally rescued.
Rescue operations following the horrific Turkey-Syria earthquake are in full swing. Rescuers are going through the rubble for signs of life, and despite the heart-wrenching aftermath of the earthquake, there have been some stories of hope.
Among the incredible survival, stories include one of a young boy named Muhammed Ahmed. It took 45 hours before rescuers found him, and he was hungry, dehydrated, and desperate to survive.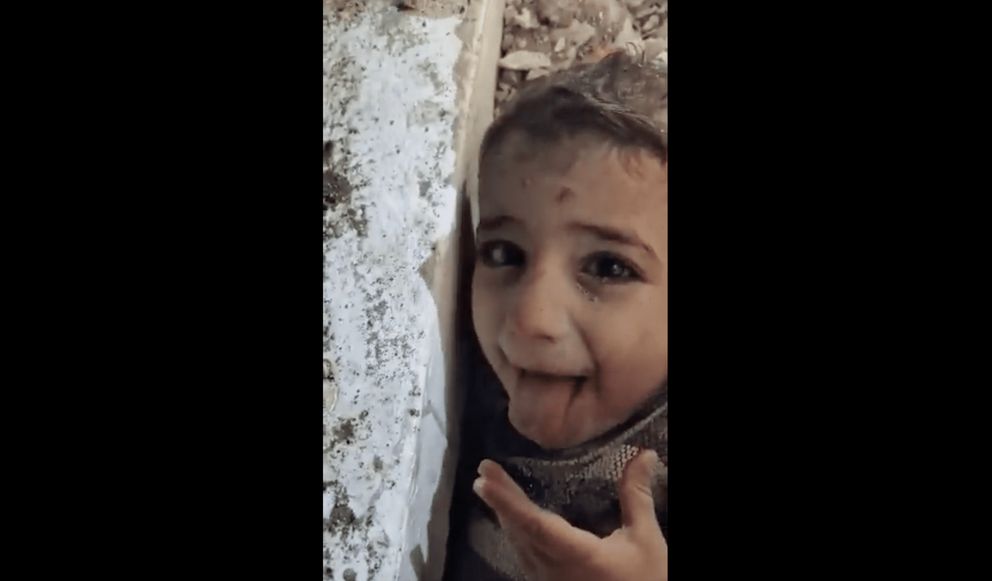 A Glimmer of Hope after 45 Hours
The young boy's face was covered in dust by the time rescuers found him. Only his face was seen, and his entire body was stuck under the rubble, making it difficult for rescuers to find him.
After taking a sip, he cried, asking for more.
It wasn't easy for the rescuers to take him out, as he was buried in concrete. The young boy was already weak, after going almost two days without food, water, and rest.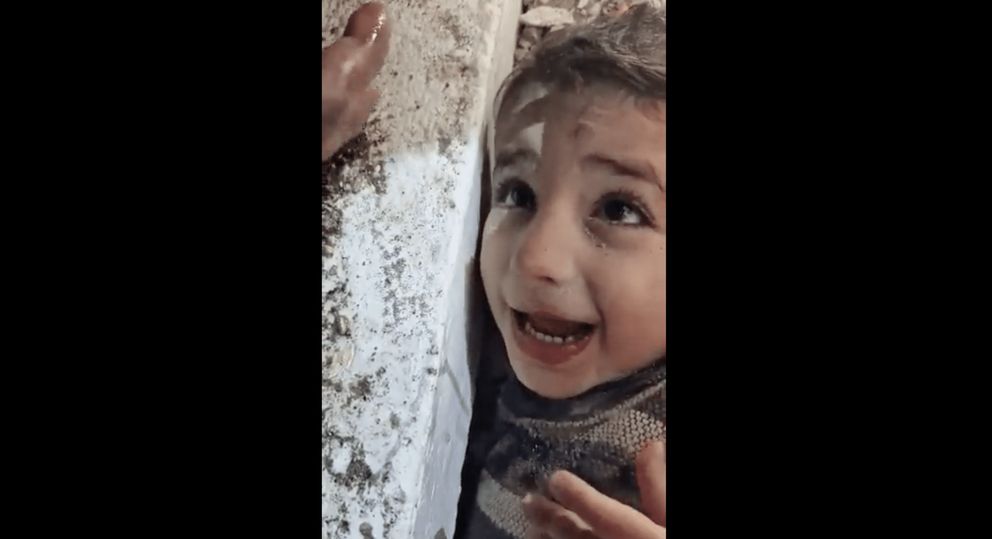 Doing Everything to Rescue the Boy
Refusing to give up on Muhammed, rescuers started to give him water before going on with the rescue operation, which was going to take a while. They poured water into a bottle cap and handed it to Muhammed where he could reach it, as giving him an entire bottle would have been too difficult for the boy.
Rescuers filmed Muhammed sipping from a bottle cap, as he was unable to move from the neck down. After taking a sip, he cried, asking for more. Istanbul's mayor, Ekrem Imamoglu, shared the heartbreaking clip on Twitter, hoping to show the world stories of hope despite the heartbreaking situation of those in northern Syria and southeast Turkey.
Words of Sympathy from the Internet
Soon after the video was posted on the internet, people couldn't help but share comments showing their support and hope for the child's future. Although it's unclear what life has ahead of him, his survival in itself is a testament to all the possibilities that lie ahead of him.
"That little boy is so blessed so glad he is safe God bless the rescue workers they have worked so hard to save hundreds of people they deserve medals." – Margaret Mc Donald (February 10, 2023)
"Oh Bless! He must have been very frightened. What an incredible job the rescuers are doing. Finding this little darling makes it all worthwhile xxxx" – Karen Jones (February 9, 2023)
"Bless his little heart. I see them pull him out and he asked for his mummy. So heart breaking. Praying for all those poor people. God bless them all." – Julie Goddard (February 10, 2023)
"That kid was very determined to live, very happy for you kid, you have a special purpose in your life."– Verroll Excell (February 10, 2023)
The rescuers gave Muhammed a second shot at life, doing everything they can in their power to take him out of the rubble. The beautiful boy's future may be uncertain and difficult, but with many people working together to give him a fresh start, he is bound to get the help and encouragement he needs to start over, no matter how challenging it may be.
There are many unsung heroes who step up when they are needed most. One man in Indiana happened to see a house on fire and without hesitation ran inside to rescue the four children trapped inside. Click here to read all about it.