Melissa Gilbert graced our screens on the NBC TV series" Little House on the Prairie" as Laura Ingalls. We knew her for being the daughter of Charles Ingalls and later the wife to Almanzo and mother to Rose.
Many years after her appearance on the small screens, Melissa Gilbert is a mother to many biological and stepchildren. And despite the family being blended, she considers and loves them all as her own.
To appreciate her blended family, Gilbert often shares tributes and beautiful photos with her children. In celebration of International Son's Day in September 2020, Gilbert shared a tribute to her boys.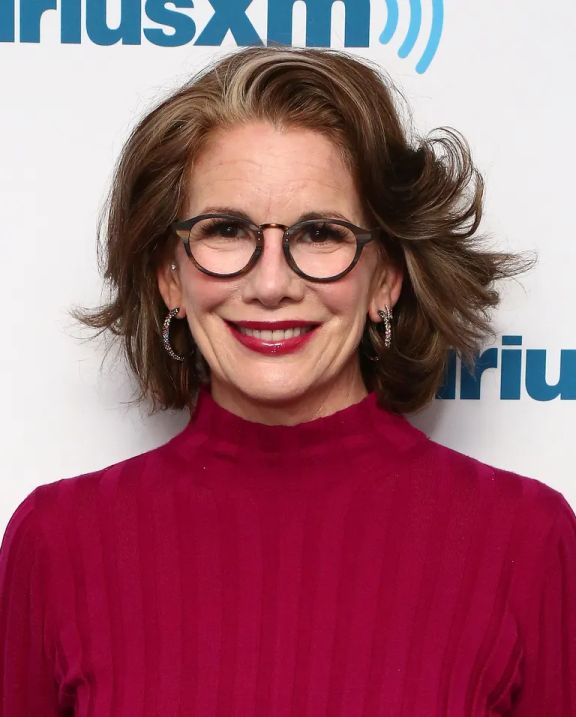 Le rappeur Luv Resval est décédé à l'âge 24 ans
Keep Watching
In the beautiful photo taken alongside sons Lee, Sam, Michael, and Dakota, "The Miracle Worker" actress referred to them as the four chambers of her heart. She also expressed appreciation for how blessed she was to have them in her life.
She continued on the caption, noting that they were all talented, funny, kind, and generous and that she loved them all with every fiber of her being.
It is a breath of fresh air with Gilbert to see a stepmother so in touch with her role as the second mother to her stepkids. A far cry from the notion that stepmothers never treat their stepkids right.
GILBERT BECOMES A FIRST TIME MOM TO DAKOTA
Gilbert first became a mom when she tied the knot with her first husband, Bo Brinkman, in 1988. The couple welcomed their baby Dakota a year later.
Dakota, just like his mom and dad, took to acting and made his debut at the tender age of eight. His first appearance on the silver screens was in the movie "Laws of Deception" in 1997.
His other works are in the 2007 film "Safe Harbour," where his mother also had a role, and the 2016 short western drama "Shay." Today Dakota is married to his longtime love Marissa.
While parenting is not a walk in the park, Gilbert appreciates every step of the process and says she'd never change the experience. A few years after she had her first son, she shared her journey to Los Angeles Times via Closer Weekly, saying:
"I am no longer an ingenue. Every day I get a little wiser. That is the only thing I am interested in — a little smarter in the choices I make and the decisions I make regarding my life and my own destiny."
After having their first baby, the marriage lasted another five years before the "When We Spoke Last" star parted ways with her husband in 1994.
GILBERT WELCOMES HER SECOND BABY
After Gilbert's first marriage ended, Actor Bruce Boxleitner's ex-wife set him up with Gilbert, and in 1995, they tied the knot. That same year, they welcomed their first child together, Michael Boxleitner.
Not much is known of "The Guest Artist" actress's second child, but one thing is sure. He loves seeing shows on Broadway, enjoys good art, and is also in a relationship with a young woman Hannah.
Once in a while, Michael and his mom, a trained 11th Hour pediatric-hospice volunteer, participate at the Red Cross. The Red Cross is a cause that allows them to help others and, in the process, maintain their close bond.
Michael is also not one to hide his sentimental appreciation of his mother. For Mother's Day in 2019, Michael made a tribute appreciating Gilbert for all the good times he has had throughout his life, thanks to her.
Adding to her brood, through her marriage to the "Tron" star, Gilbert also became a stepmother to Boxleitner's children from his former marriage to Kathryn Holcomb — Lee Boxleitner and Sam Boxleitner.
Like his father and stepmom, Sam is an actor, having made appearances in "The Badger Game" and "Downstairs," among many others. In addition to his acting career, he is a family man.
Lee, on the other hand, has a career set in acting, directing, and editing. Most of his working credits, however, are associated with the sound department. He is known for his works in films such as "Romantically Speaking," "Letter Never Sent," and "Casa Vita."
Even though Gilbert and Boxleitner would get divorced after sixteen years of marriage, the bond between mother and stepchildren remains as strong as it was when the marriage still stood.
MORE ADDITIONS TO THE FAMILY
After her split from her second husband in 2011, Gilbert found love after meeting Timothy Busfield two years later. The two immediately hit it off and soon after tied the knot.
Even though they did not have any children of their own, Gilbert expanded her family by becoming Busfield's children's stepmother. She welcomed his three children from previous relationships — Wilson Busfield, Daisy Busfield, and Samuel Busfield.
The "Field of Dreams" actor shares Daisy and Samuel with his ex-wife, Jenny Merwin, while Wilson is from his marriage to Radha Delamarter. The three often feature on their stepmom's Instagram posts, but besides that, not much of their personal lives are out in the open.
Gilbert has two biological children and five step-kids from her marriages to Brinkman, Boxleitner, and Busfield. She loves them all, as is evident from the numerous photos she often posts on her Instagram page.
BECOMING A GRANDMOTHER
While Gilbert appreciates being blessed with a beautiful blended family of seven children, she celebrated another milestone when she became a grandmother.
In June 2021, Gilbert posted photos of her newborn granddaughter, Ripley, born to her firstborn son, Dakota, and his wife. The excited grandma captioned the photos sweetly, saying:
"My feed is going to get boring if you're not into babies. I'm a very proud Nana!! Can't wait to squeeze this little one!"
Over the weeks that followed the birth of her granddaughter, Gilbert would often post sweet photos of them snuggling. More photos included her husband Busfield cradling the newborn.
She also congratulated the new parents and gave fans the good news that the mother was recovering well and that everyone was healthy and safe.