Esperanza, 81, shed tears of joy when her little neighbor visited her at the nursing home. She was delighted, but she did not imagine that the next day she would meet 100 little people who would illuminate her existence.
True friendship has no age restrictions. They say that friends come in different shapes and sizes, which couldn't be more true in the case of eight-year-old Juan and 81-year-old Esperanza.
They were neighbors who never started the day without greeting each other with flying kisses from window to window or without trying sweet potato cake, Esperanza's specialty.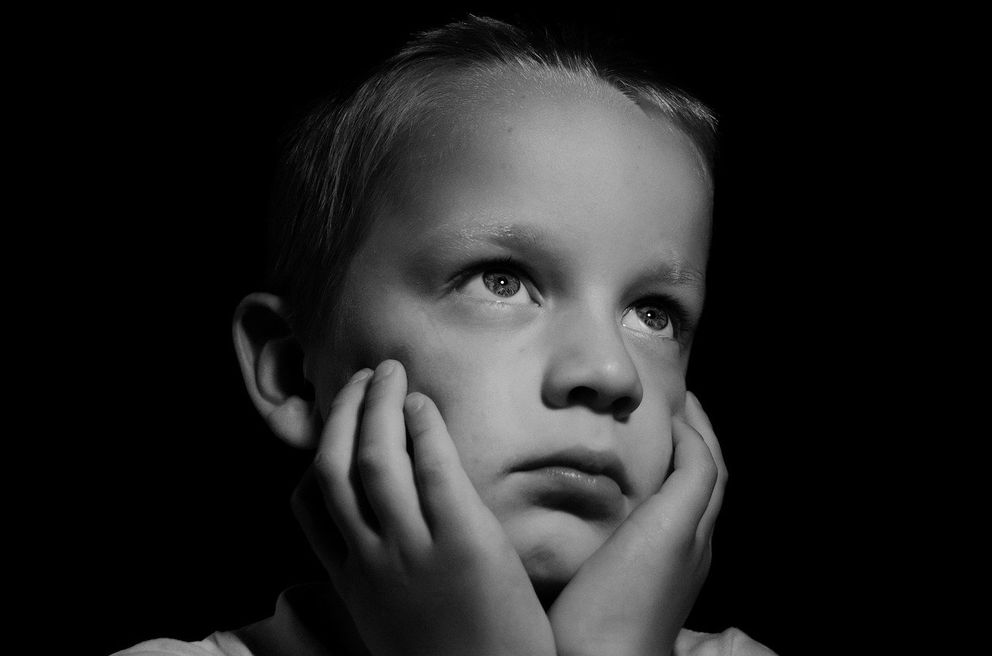 Everything was going well, until one morning when little Juan went to his favorite grandmother's house, and found it closed. The old woman had suddenly disappeared.
"Mom, where is Grandma Esperanza? She was not at her window early and I was knocking on her door and no one opens, "she complained to her mother, Celeste.
Juan kept looking out the window at Esperanza's house. He expected him to return at any moment, or for him to open her bedroom window and surprise him.
"He hasn't brought me my cake, mommy. Where is she? It's time to watch our show together. Why hasn't he come out yet?"
Celeste knew where Esperanza was, but she didn't dare tell her son the truth. She knew that she would make him feel very sad.
"Why do not you answer me? I want to see Grandma Esperanza! Please take me to her. Why is her house locked?"
Steeling herself, Celeste decided to tell her son the truth. It was evident that she was not going to calm down.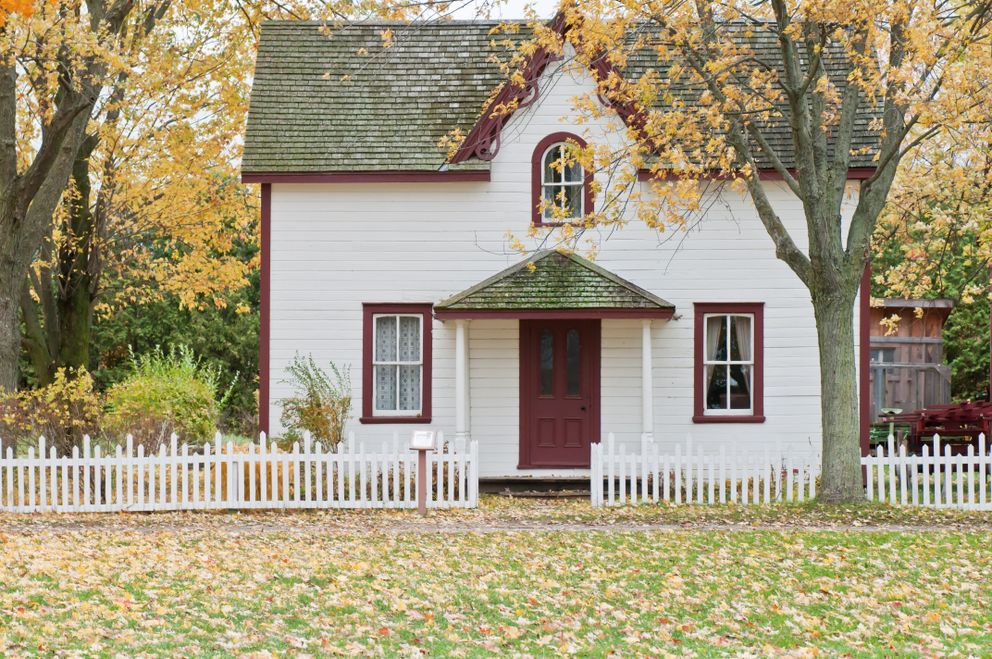 "Honey, Grandma Esperanza has moved away and she won't be coming home anymore," she said. Seeing the pain and disappointment in her son's eyes broke her heart.
"I don't understand! Why did she leave? Where has she gone? Why didn't she tell me anything? Was she mad at me because I didn't let her watch her favorite TV show? I promise I won't do it anymore."
Celeste didn't know how to make her son understand. She had no choice but to explain to him in detail the real reason for her.
"Son, Grandma Esperanza will never come back here. She has gone to live in the nursing home with other elderly people. Since she has no one to take care of her, she has been sent there".
Juan's eyes shone with tears. "Will I not see Grandma anymore? And who said that she has no one to take care of her? I can take care of her! Mommy, please take me with her. I want to see!". The boy could not hold back his tears.
That afternoon, Esperanza was sitting by her bedroom window, looking out at the daylight. Suddenly the door opened and she saw the silhouette of a small boy with a woman on the threshold.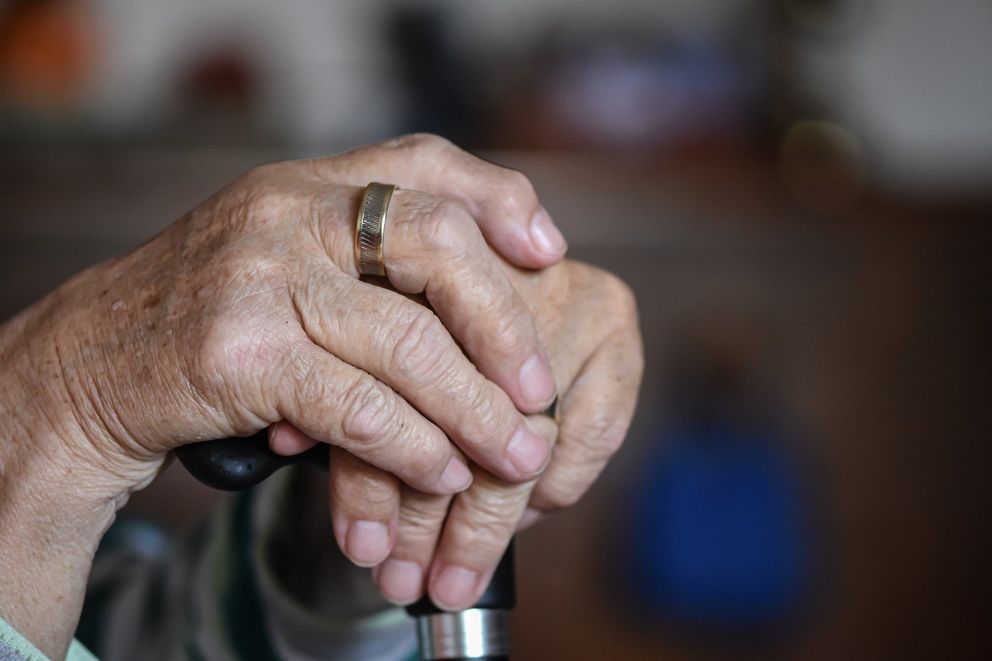 "Who's there?" he asked. Her weak voice echoed through the nearly empty bedroom. At that moment, Juan and Celeste approached him with a box of homemade cake.
"Johnny?! Sky blue? Oh, I'm so happy to see you both. What brings you here?" Overwhelmed with emotion, she opened her arms to receive the child. They remained embraced and without saying words for a few minutes, while they shed tears of joy.
"Grandma, why did you leave me? And why does mom say that you don't have anyone to take care of you?" the boy asked.
Esperanza didn't know how to answer Juan's questions. She smiled, wiped away her tears, and made him sit on her lap. "Honey, I am already very old and I cannot live alone. So, I have to live here with people my age."
"And why didn't you tell me anything before coming here?" the little boy wanted to know.
"Goodbyes are always very painful, and I didn't want to make you cry," the old woman tried to argue.
Juan looked around in amazement. He didn't understand why so many older adults had to live away from their families. So, he had an idea to make them feel at home and when he returned he put his great plan into action.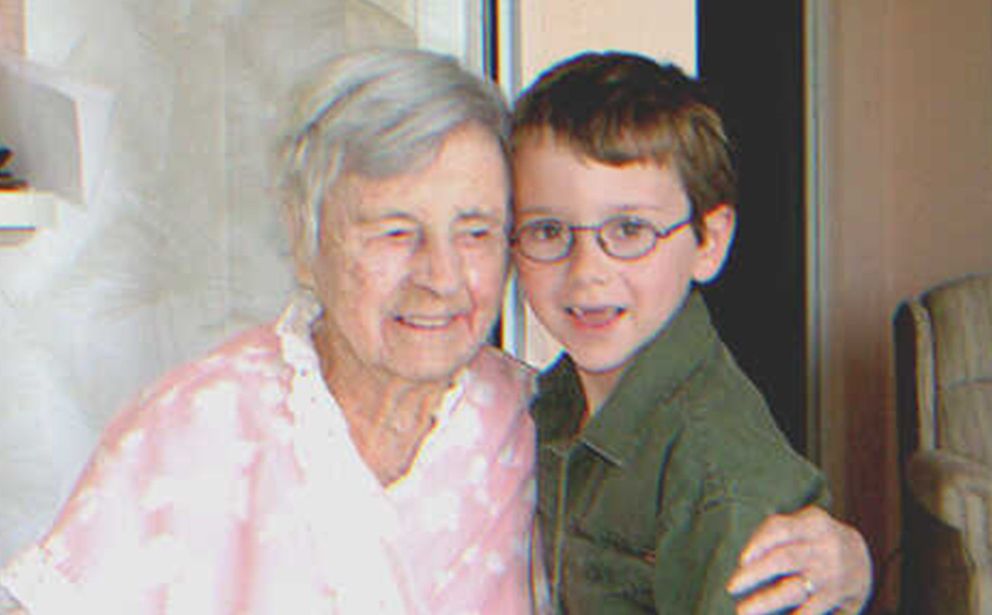 The next day, Esperanza awaited the boy's visit in her room with her favorite sweets. Moments later, the door opened, surprising her. Juan was surrounded by many visitors that she did not expect to see.
"Grandmother! Meet my friends, "Juan said, and behind him were around 100 children accompanied by his parents. They all carried a flower in their hand and greeted with a smile.
Juan did not want Esperanza to feel alone, and it had affected him to see so many elderly people alone in the nursing home. He thought that everyone needed someone to love and spend time with.
So he convinced his classmates to come with him. Along with his parents, the group had come to make all the older residents feel special and loved.
Esperanza cried like a child that day. She was so moved that she couldn't thank Juan enough for proving that love and compassion still exist.
From that day on, Juan and his friends frequented the retirement home. They played board games with the older residents, laughing together and telling them about their progress in school.
As for Juan, he loved spending time with Grandma Esperanza, and by her side he learned how to make the best sweet potato cake.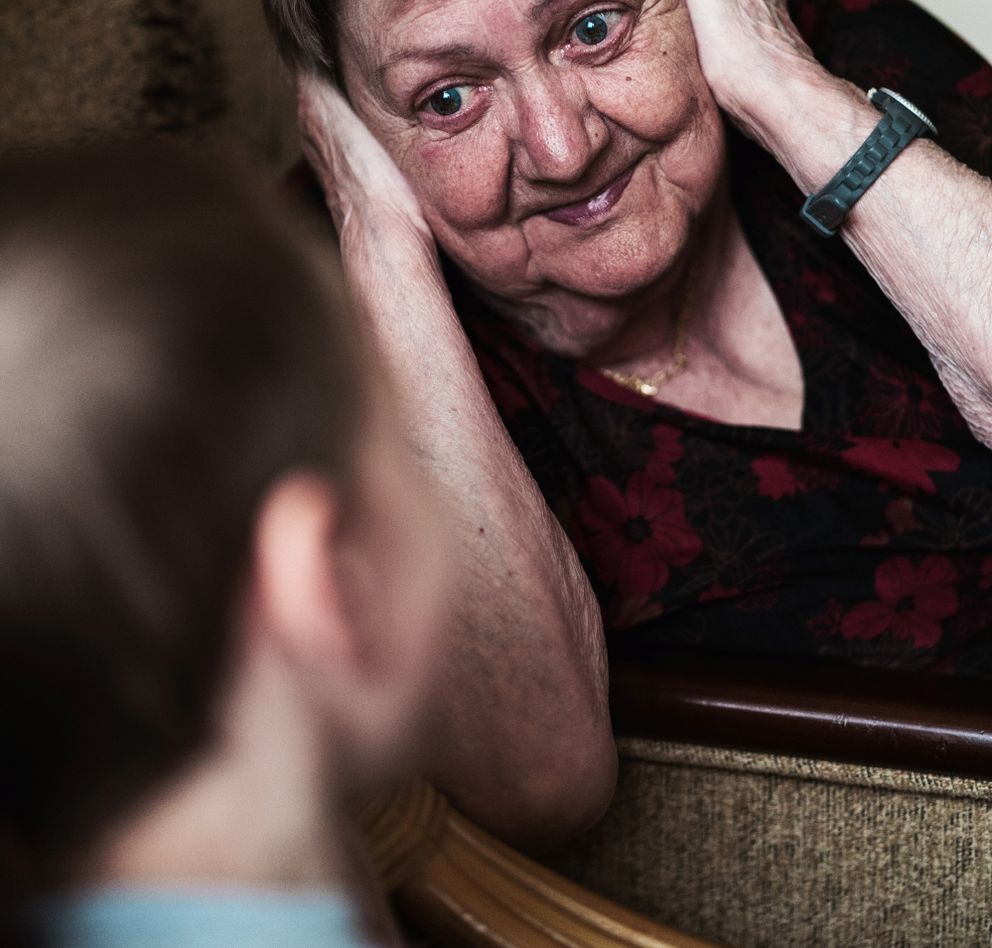 What can we learn from this story?
The elderly need love, company and care: Juan had a hard time understanding why his elderly neighbor had moved into a residence. Perceiving the solitude of the place, he decided to bring joy and company to the elderly, for which he recruited many of his friends.
Teach your children to love and respect older people: Juan was only eight years old, but at this young age, he knew how to respect and value older people.
Share this story with your friends. It could brighten their day and inspire them.