One elderly man was glued to his wife's coffin, unable to move because of the heavy grief keeping him next to the woman he could never let go of — a devastating or beautiful sight?
April Yurcevic Shepperd was taken aback by a moment so sorrowful yet authentic. Deeply moved, she took a picture to capture its bittersweet essence.
In 2018 and with the permission of the Moore family, Shepperd chose to share this touching snapshot of true, long-lasting love with her fellow netizens.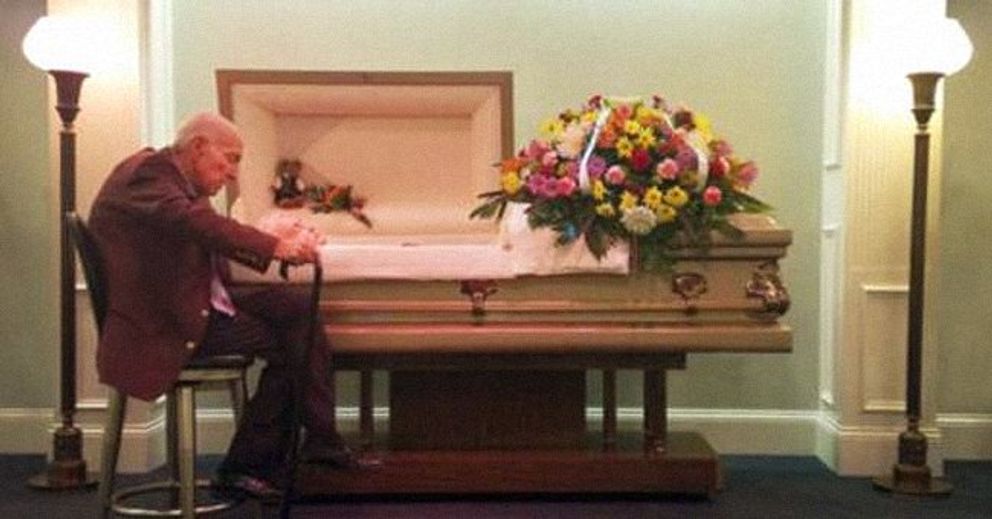 NOT READY TO SAY GOODBYE
The shot showed an elderly gentleman, namely Bobby Moore, sitting next to a coffin where his late wife lay. The aura encircling the room was almost as if she was there yet just out of reach. As Shepperd wrote:
"As a photojournalist, I know photographs such as this capture verbs. It is a window into the event; a bearing witness, if you will."
A sense of affection emanated from this photo as Moore almost looked peaceful spending what were devastatingly the last moments with the love of his life.
BEYOND ROMCOM ILLUSIONS
She explained that the family wanted this snapshot to be shared to prove true love still exists. Yet, the photographer countered, this picture does not portray and must not be confused with the infatuation experienced by many young lovers.
Instead, Shepperd advocated for the enduring type of love, far away from the non-committal world of our modern times. The Facebook user expressed:
"In such a world as ours, where vows are broken as quickly as the downing of a gavel, what I saw today was a rarity, a diamond exquisite in design."
She said she witnessed an individual refusing to leave the side of the person he cherished the most — the personification of love.
JUST A LITTLE MORE TIME
The photojournalist recollected how he slowly yet intentionally walked towards the coffin, eventually bending down to kiss his wife. She recalled:
"So gentle and soft came his words to her…'I know you can't hear me' he whispered, 'But, I love you.' And his tears fell."
Shepperd explained he had come early, sitting for a full hour next to the coffin before family visitation hours. He stroked her hair and held her hand until everyone eventually came to say their final goodbyes.
AN EMPTY SPACE LEFT
She said he remained there for around another five hours until he reservedly left. This was undoubtedly a moment filled with sadness as, after her burial, he would never be able to gaze upon her face again. Shepperd stated:
"How does one sleep alone after 59 years of lying next to your best friend? I can't imagine ever sleeping again."
The post of the grieving man went viral. It has accumulated 4000 reactions, 3200 shares, and just over 131 comments in total.
A STORYBOOK ROMANCE
Of course, the comment section was full of tears, love, and sympathy, with many commenting on what a beautiful story was hidden within the picture. Jacob Engel remarked:
"I never saw this, until this morning! What a lovely story.? And amazing photo. ? "
There are many ways to approach love and partnership, which are all equal and beautiful in their ways. But, if we want the type of love that this widower had and has for his late spouse, we need to stop chasing fantasies and dig deeper.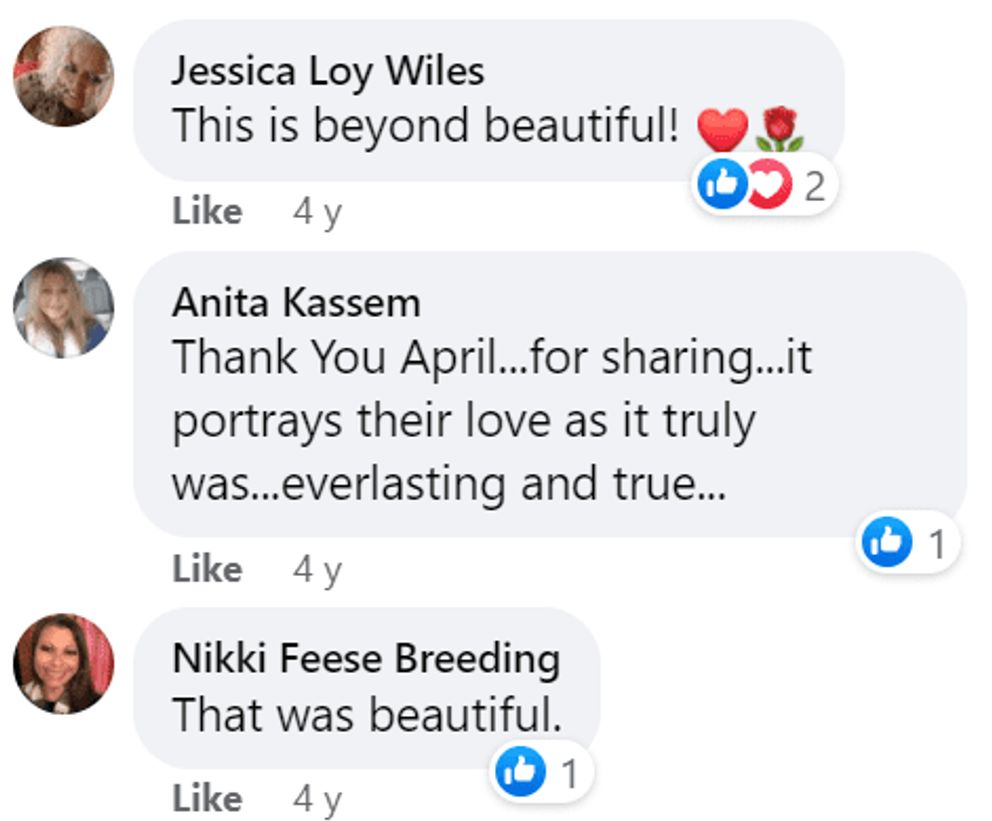 MAKING FRIENDS
As Shepperd inquired, how does one get used to not sleeping beside their best friend when they have done so for decades? Another elderly individual, namely Tony Williams, attempted to answer this question.
In the middle of 2020, the then 75-year-old man from the town of Alton in England lost his wife to pancreatic cancer — leaving him devastated and isolated.
Specifically worried about spending Christmas alone, he put up cards around his neighborhood, inviting individuals over for a festive evening — which was just one of his many appeals for companionship.
A BIT FUSSY
After asking a local newspaper to include a plea, individuals from all over the world sent him love. Yet he still could not find someone to have dinner with for Christmas in his local area.
Although his neighbors offered to help, they were not within his age range, and he wanted someone nearer to his age to converse with.
NEVERENDING GRIEF
When it came to his family, there was a substantial COVID-19 risk considering all the children, especially in 2020.
Either way, he continued to receive beautiful letters, invitations to road trips, and so many more kind gestures from all corners of the earth.
Perhaps, like Moore, the emptiness this widower feels after his spouse passed is so heavy — and in his case, he may be attempting to fill it with people who could never live up to the woman he idolized for so many years.