Loretta Lynn has always been passionate about everything that she does. Whether singing, songwriting, playing the guitar, or even loving her family. The singer gave endless love to her kids and husband, who was incorrigible at philandering.
All hail the queen of country music, Loretta Lynn, who has dedicated more than 60 years of her life to the art. The country music Hall of fame inductee is worth every praise she has amassed following her years of expertise and contributions to the industry.
It was a journey that began at a young age, after marrying her husband, Oliver "Doolittle" Lynn. Born in the coal-mining hills of Kentucky, the singer was raised in a poor home with a coal miner father who worked hard to care for the family.
Yet, they lived in abject poverty, and Loretta's mother had to use newspapers as wallpapers to keep the cold out of their small cabin. Nevertheless, their living conditions did not deter Loretta from pursuing and excelling in her dream.
She also found love at 15 and married her first and only husband, nicknamed Doolittle. But unfortunately, it was not a bed of roses, as Doolittle committed many offenses that should have ruined their marriage.
Still, Loretta remained married to him until his death. She has confessed to loving him endlessly, adding that he is responsible for her stardom. The pair welcomed six kids.
LORETTA LYNN MARRIED AS A TEENAGER AND MANAGED THE MARRIAGE FOR 48 YEARS
Loretta met Doolittle in a gathering where pies were sold. She was a 15-year-old smitten by the 21-year-old man. Shortly after they met, they tied the knot, but rather than enjoy their young marriage, the Kentucky native was sent back to her parents.
Loretta was pregnant, and Doolittle was so engrossed in philandering that he did not want her around. They soon reconciled, but the infidelity continued.
Loretta loved her home too much to give it up, so she warned the other woman to leave her beloved husband. Cheating was never a deal-breaker, neither was violence when it occurred in the marriage.
The country crooner detailed the abuse in her book "Still Woman Enough." She admitted that her husband was an alcoholic who spent all her money and hit her when drunk.
She explained that his actions had consequences. Whenever he hit her, she struck back. However, leaving was never an option. Loretta maintained that she stayed because of their kids, adding that:
"And I loved him, and he loved me."
Another way she dealt with the heartbreaks was by writing about them in her songs, from scripting Doolittle's escapades to how she smacked another woman who was interfering in their romance.
The singer proudly admitted that she stayed in her marriage, upholding love. Loretta also backed up her fighting for Doolittle, even though other women underestimated her. According to her:
"If you can't fight for your man, he's not worth having."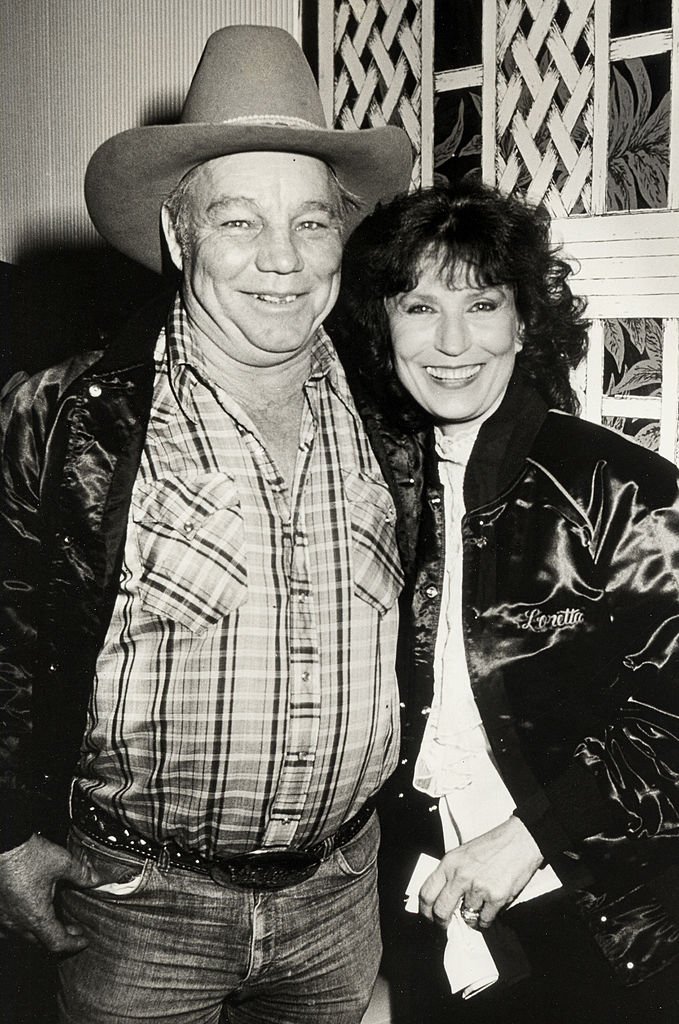 LORETTA LYNN'S JOURNEY TO MOTHERHOOD/MISCARRIAGES
A few months after saying "I do," Loretta became a mother to Betty Sue Lynn. Initially, she hoped for a boy and was disappointed to get a girl. Still, the couple loved their firstborn.
The following year, the couple welcomed a son, Jack Benny. He was his mother's "favorite comedian." After that, the Lynns tried to increase their family, but Loretta experienced two failed miscarriages.
On the third attempt, she conceived Ernest, her second son. His birth was painful, but luckily, she survived it. Loretta describes her child as a "sweet" and "handsome" boy.
A second daughter named Cissie became the couple's fourth child. Then, a few years after they welcomed her, a set of twins joined the pack.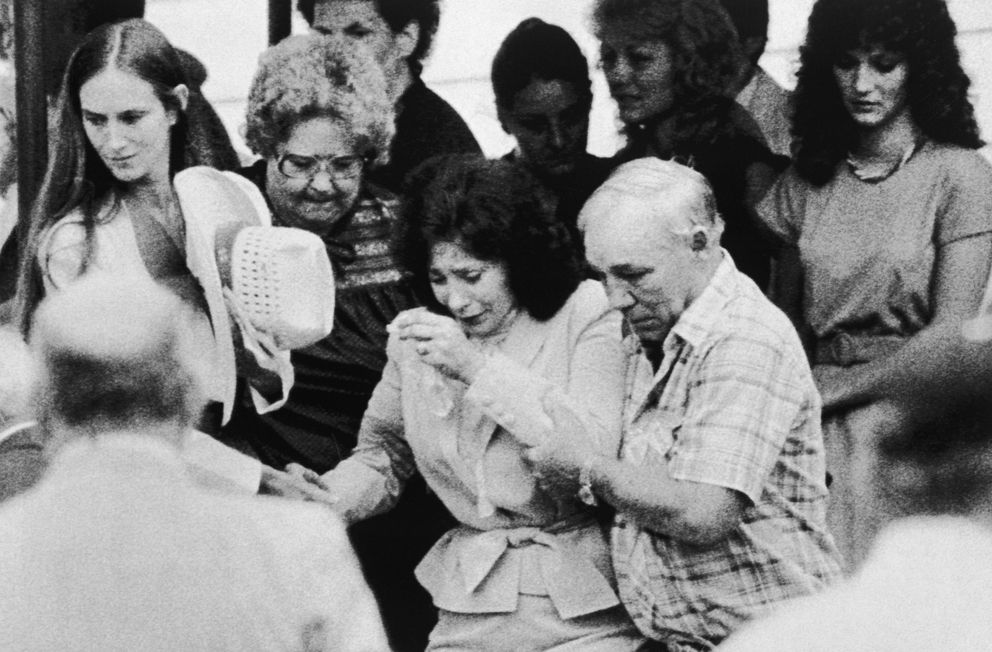 Loretta thought she was done with childbearing, but in 1963, she realized that she was pregnant. Her twins (girls) were born the following year.
After having four kids, her career skyrocketed, and along with the fame came fortune, which made it easier to cater to the bunch. So even though they were six kids, Loretta found motherhood easier following financial freedom.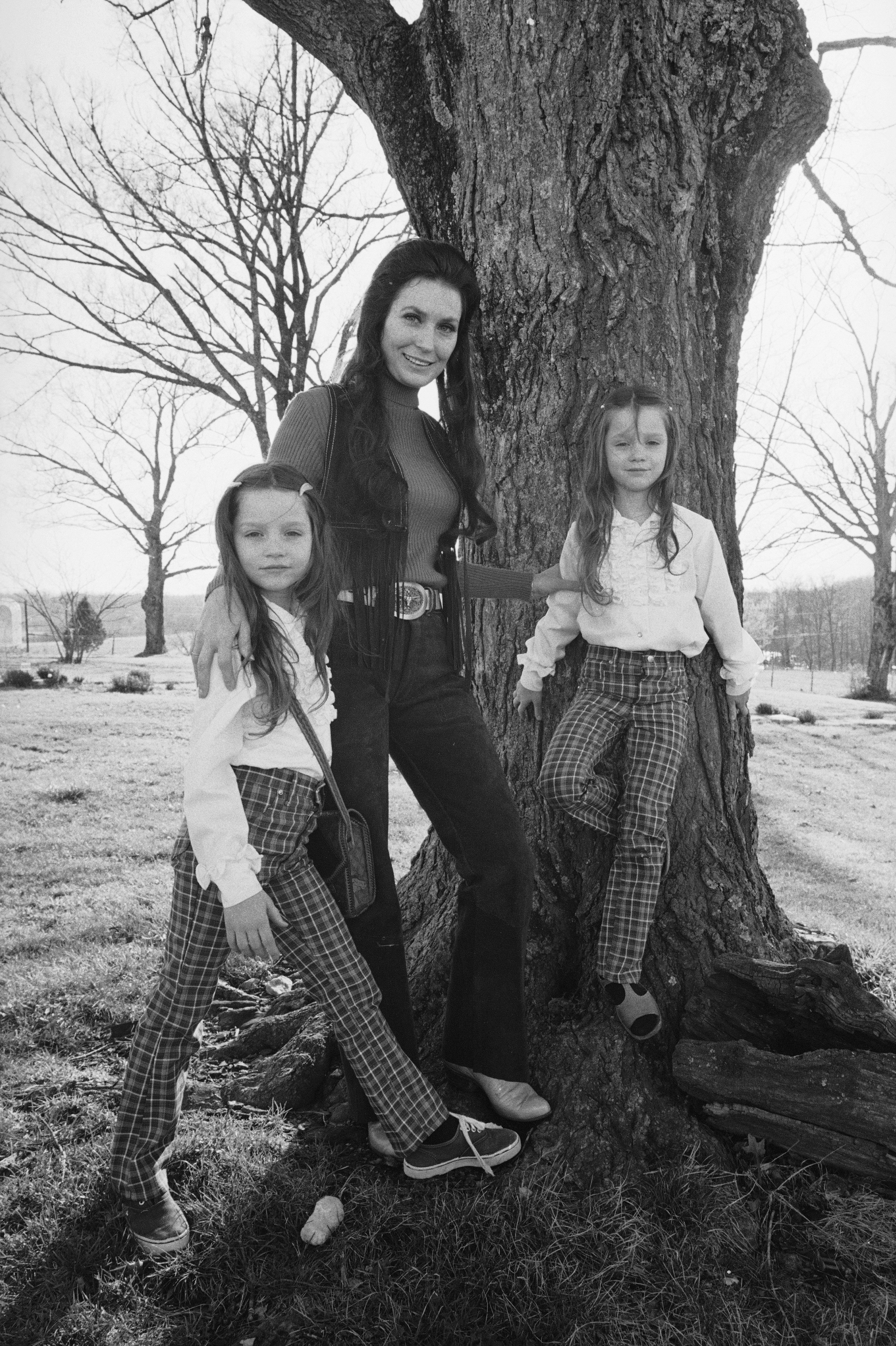 BECOMING A SUPERSTAR
Despite how badly Doolittle acted during the early years of their marriage, the marriage experienced lots of love and support.
He was responsible for his wife's growth as an artist. She did not think of following her music passion and would not have become a powerhouse if he did not give her a seventeen-dollar Harmony guitar.
Loretta already had four kids and worked as a stay-at-home mom. But once she got the guitar, she became desperate to excel, scheduling time to learn the instrument herself.
The country music legend wrote songs inspired by the pain she suffered, and it worked its way to the top charts. These songs included "Don't Come Home A Drinkin' (With Lovin' On Your Mind)" and "Fist City."
ALL ABOUT THE LYNNS KIDS
Sadly, Loretta outlived her daughter, Betty, who died in 2013. But the deceased left behind a remarkable legacy. Like her award-winning mother, Betty pursued a career in music and wrote some amazing songs, including "Ain't it Funny" and "When You're Poor."
Before her death, she shared two daughters with her Milwaukee husband. Betty was close to her mother, and the living legend admitted that she fell in love with her first child after birth.
Betty's brother, Jack, was in the army and did not possess their mother's musical talents but was skilled in horse riding. He had two kids from a failed relationship, and like his older sibling, Jack died.
The father of two died while on a horse in 1984. Doolittle kept the news from the singer until the next day. Losing Jack, who was her favorite, broke her heart, and she continues to share tributes to this day.
Ernest is as skillful as his mother. He plays the piano and has joined her to sing many times. Although he was arrested and charged with DUI following his reckless youthful behaviors, he is now a happily married man who has corrected his wrongs.
His sister, Cissie, whose name was later registered as Clara Marie, is also a singer and writer. She toured with her parents before her dad's death.
Over the years, Cissie has showcased her entrepreneurial skills by opening a Cissie's Country Music Store and Music Barn.
The twins Peggy and Patsy are the most successful entertainers among the Lynn siblings. They were signed to Warner Bros Records and have released songs that topped the charts.
THE LOSS OF HER BELOVED PARTNER
Loretta stayed in her marriage until Doolittle died in 1996. The loss was hard to bear, and her kids thought she would never recover from it.
Thankfully, she has been able to piece her life together and is now focused on caring for and supporting her family, including kids and grandkids.
Loretta is also conscious of her well-being and loves to spend a happy time with friends irrespective of age. In 2020, she hung out with Kid Rock, a younger singer, and joked about being his wife.
The iconic country singer has also continued to share her passion for music by releasing tracks. In 2018, she revealed that her latest album was written for her husband, but he never heard it.