Matthew McConaughey and Camila Alves have created a beautiful life for themselves, and they offer the world a rare glimpse of a real-life Hollywood love story.
After meeting by chance in a bar, the Brazillian model and her Oscar-winning husband have been together for 16 years. The couple already celebrated their 10th wedding anniversary, but neither remembered the important date.
Alves revealed that they aren't good at pinpointing their anniversaries, but she was glad to have realized that such an important milestone was coming up on June 9, 2022.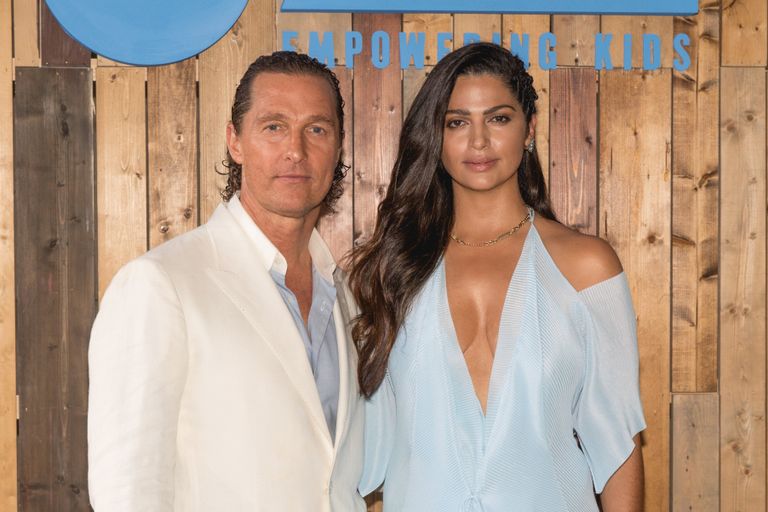 The Actor's Dating History
When McConaughey was still an eligible bachelor, he had relationships with many A-listers. The actor was connected to Ashley Judd after they co-starred in "A Time to Kill" in 1966.
He was also romantically linked to the beautiful Sandra Bullock and Penelope Cruz. After meeting Cruz on the set of "Sahara" in 2005, the couple took a trip to Mexico in McConaughey's Airstream trailer.
But the affair wouldn't last long because the heartthrob met the woman who changed his life forever, Alves. They met in West Hollywood, and the model immediately caught McConaughey's eye. Alves shared:
"We had two interactions at the bar. The first interaction, I did not know who he was. At the time he had a long beard, and he had this rasta hat. He was all covered up, and I didn't really realize who he was."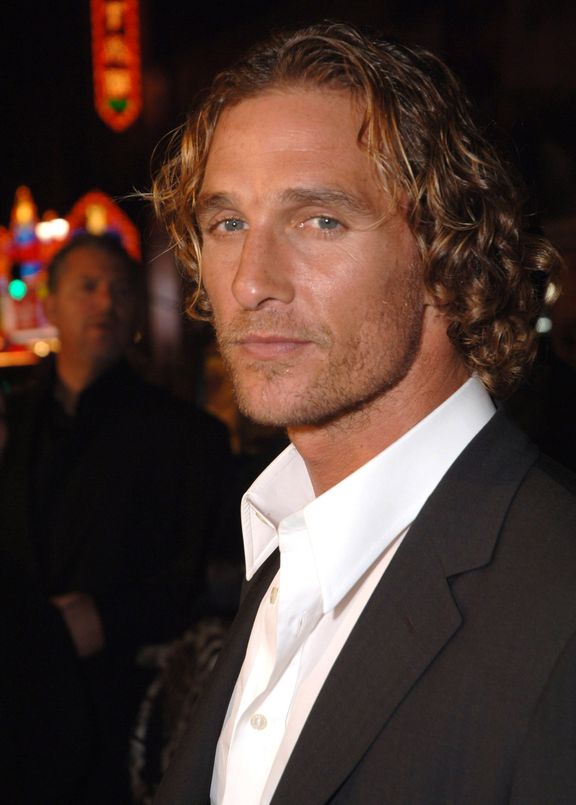 Fortunately, the actor's friend, Lance Armstrong, appeared, and Alves realized who the man with the long beard was. She was initially apprehensive, but she accepted an invite to the actor's house after her car was towed.
Alves spent the night in the guest bedroom, and McConaughey was smitten. The following day he knew she was different from all the women he had met in the past. He said:
"I walk in and there sits this woman … holding court with my buddies and our housekeeper, eating breakfast, like they'd been buddies for 10 years. That's a woman who knows herself."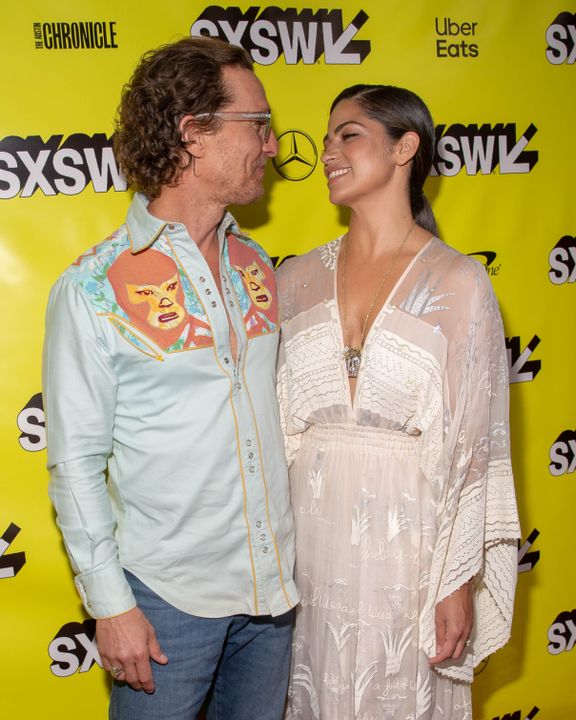 Though the actor was comfortable with his single status, he knew Alves came along at the right time. Three nights after they met, the couple went on a date—it was an intimate dinner at McConaughey's Malibu home.
After their first official date, the actor expressed: "I said the next night after that, I want to go out on another date … And I've wanted to go on a date with her for the last nine years. And not with anybody else."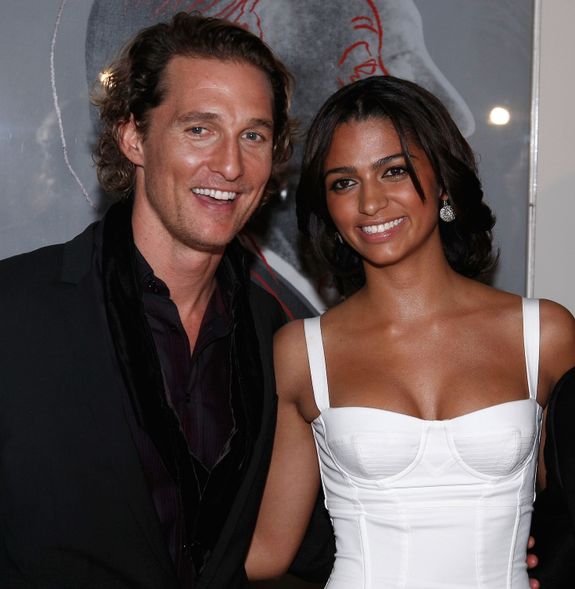 The Couple Started a Family
The couple's family has grown since 2008, after they welcomed a baby boy into the world. They adored Levi Alves McConaughey and, 18 months later, gave him a little sister.
The proud father was thrilled to share news of Vida Alves McConaughey's birth, and he thanked God for the miracle. They also built a beautiful house for their growing brood in Malibu.
The couple was invested in the building process and wanted to make it a sanctuary for their loved ones. The actor shared:
"I found the woman I wanna do it with, the woman I wanna make a family with, hopefully, live our life out together. She needs to have 50% of that. I mean, it's a lot easier for me to be at 100%. I'd always been 100%. It's braver for me at 50%."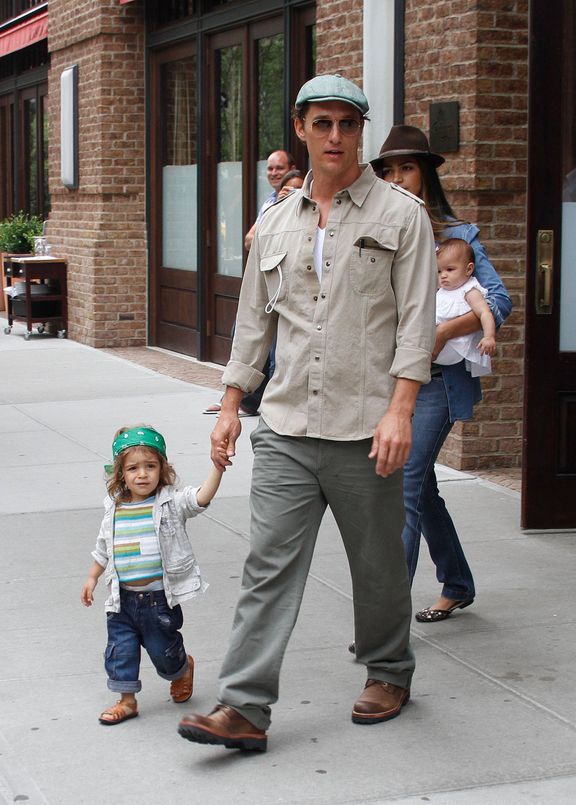 Despite sharing every aspect of their lives, the couple wasn't thinking about marriage. Alves noted: "I think it's something that we evolved to."
She continued: "I was never the girl that grew up saying I want to get married. I told my parents not to expect me to get married." However, things changed when their son asked an unexpected question.
Levi was curious about why Alves had a different last name. The actor told his son that he wanted to marry Alves, but only when they needed to do it. He eventually spoke with a pastor and realized the relationship would be better if they said, "I do."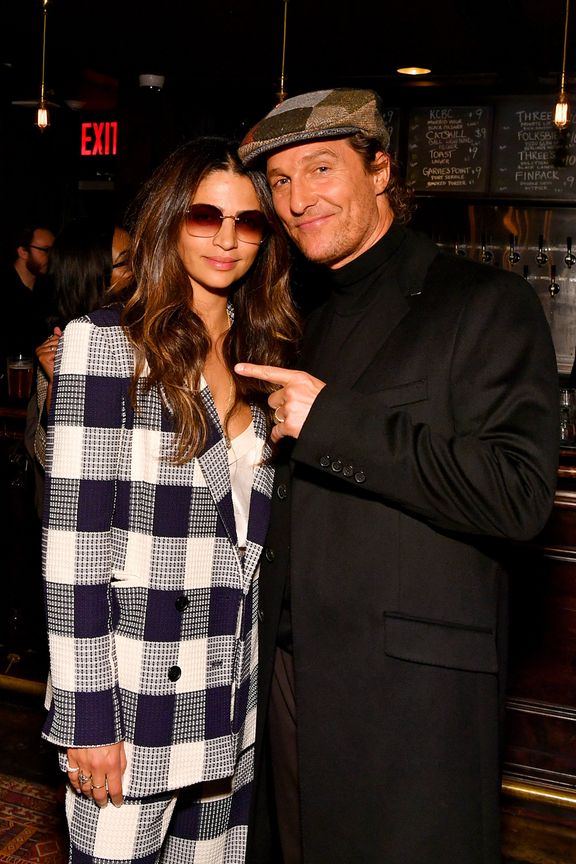 McConaughey's parents also affected his choices about marriage. His mother and father were divorced multiple times, and he didn't want to face the same thing. But after lots of thought, McConaughey said:
"We talked to a lot of people that had been divorced, a lot of people that had been happily married. We talked to our pastor … our understanding was, let's go make a covenant, with you, me, and God."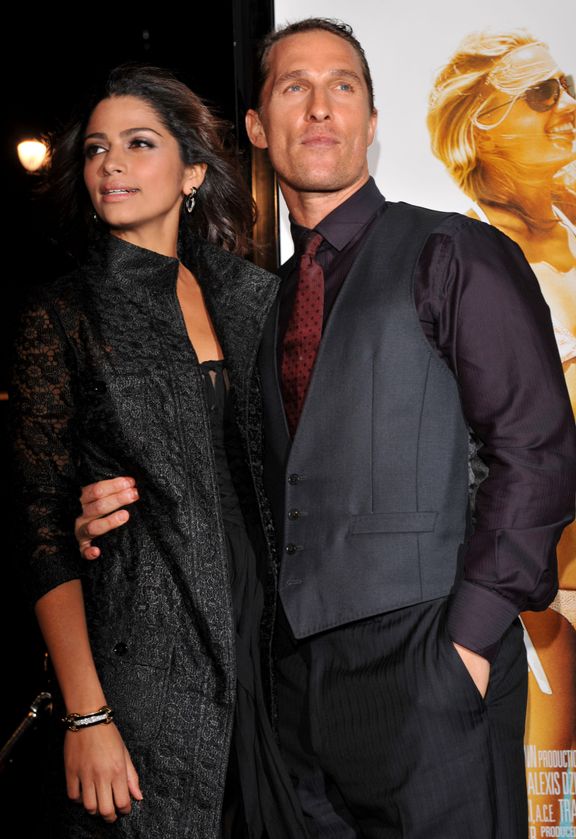 The Marriage Proposal
When McConaughey popped the question on Christmas day in 2011, Alves didn't say yes immediately. The star revealed: "The first words out of her mouth were not yes. I'm not going to say what it was."
"But I did say, 'Look, I'm down on a knee. I'll stay here awhile. I will outlast you.' And I did! She conceded," he recalled. The pair had an intimate ceremony in Austin, Texas, and the special day included their beautiful kids.
They were delighted to welcome a third baby in the same year of their marriage. Livingston Alves McConaughey was born in 2012 and perfectly fit in with the rest of his family.
McConaughey loves being a father, and he enjoys sharing the journey with Alves, the love of his life. He always wanted to be a dad, and after meeting the right woman, he couldn't wait for the chance to step into fatherhood. The actor said:
"Being a dad was always my only dream. … I can't think of anything being more important. I can tell you this: I'm happy and confident to say our kids do not question the love we have in our family."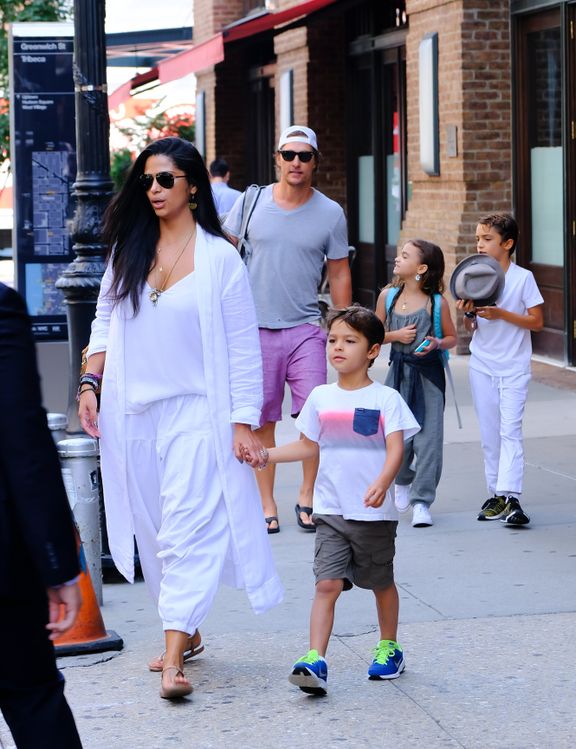 The Actor's Secret to a Happy Marriage
The award-winning actor has enjoyed many years of marital bliss and shared one of his secrets to a happy marriage in 2021. He encouraged people and said: "Don't make a straight line crooked."
He continued: "If things are going well, keep catching green lights. If they're not, deal with them soon, so they don't bubble up and get you later."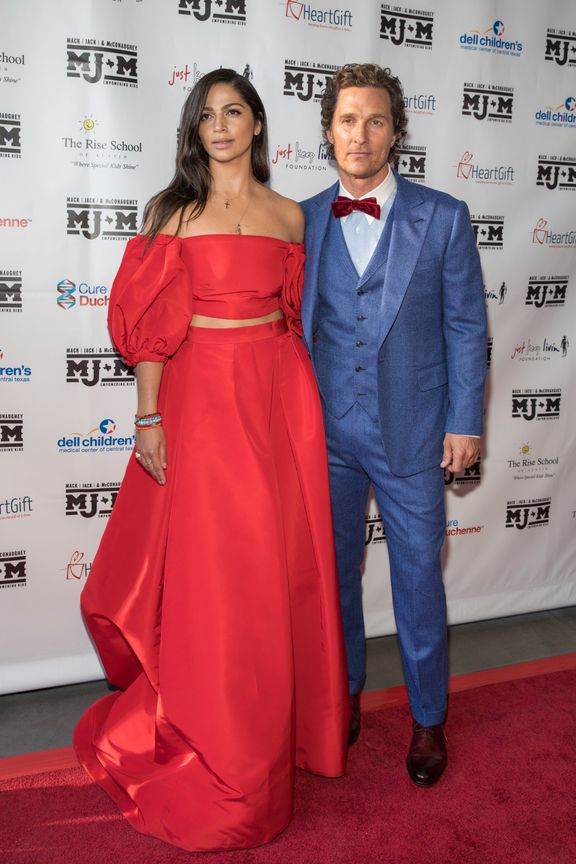 The advice seems to be working for him and Alves, who always make an effort to have alone time. McConaughey also knows his wife's love language, and it's not what many people might expect.
Alves values sentimental gifts, so McConaughey always takes the time to give her handwritten poems. It is a simple way of keeping the spark alive. The actor added:
"I don't have a certain thing I buy her. An earnest handwritten note, that she knows I sat down and took some time and has some poetry to it, that's worth more than whatever retail I paid for something."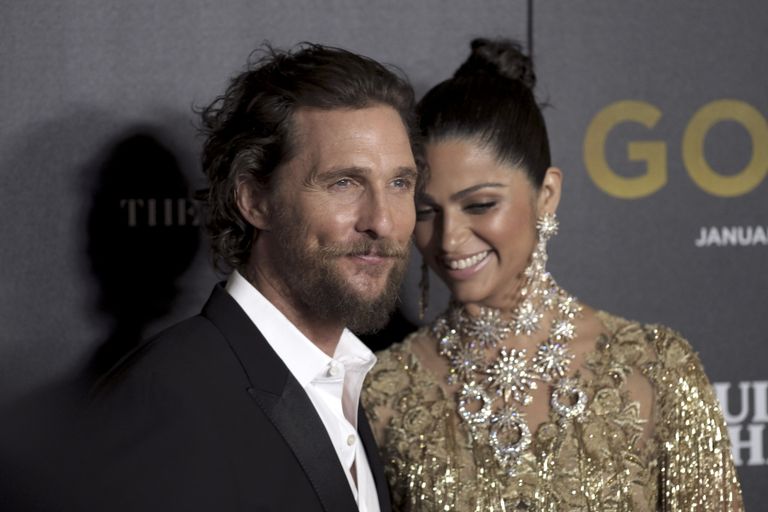 McConaughey also wasn't ready to stop expanding his family, and the actor was eager to have eight more kids. However, Alves disagreed with him. The actor understood his wife's hesitation because he didn't have to do the challenging part. But who knows, perhaps the love birds will add one or two more to their brood in the future.