Her biological parents gave her up for adoption when Melissa Gilbert was a baby. Her birth parents couldn't raise her when she was born because they were focused on their careers.
On April 18, 2011, Melissa Gilbert took part in an interview where she opened up about being adopted. She revealed that her given name was Babygirl Darlington because her father was David Darlington, and her mother was Kathy Wood.
The star was given up immediately after birth by the engaged couple. Within 48 hours, the future actress found a forever home and was given the new name Melissa Gilbert by her adoptive parents.
GILBERT'S ADOPTIVE PARENTS
The star's adoptive parents were Barbara Crane and Paul Gilbert when she was just 24 hours old. On May 8, 1964, she was born in a Los Angeles hospital called The French Hospital, which no longer exists.
Paul was a stand-up comic, actor, and dancer but started as an aerialist with a family circus from Buenos Aires. Barbara was an actress in her twenties, but her career was short-lived.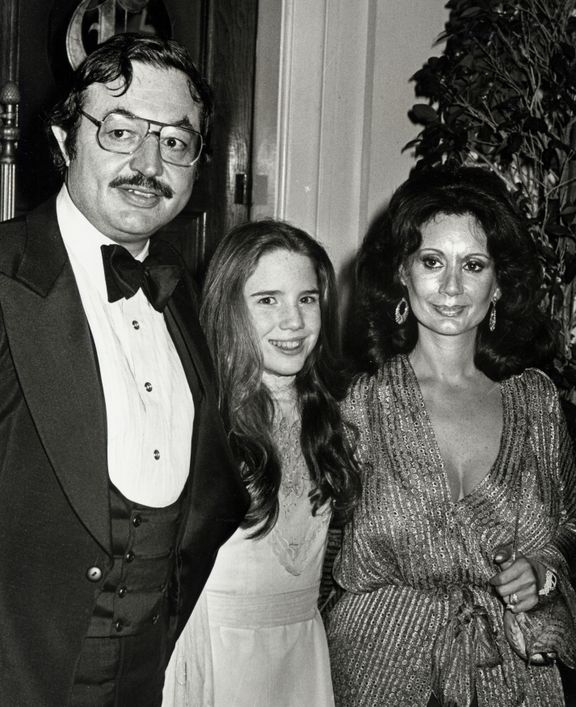 WHY WAS SHE GIVEN FOR ADOPTION
Melissa always knew she was adopted. In her book, "Prairie Tale: A Memoir," the star said she was told as a child that Kathy was a prima ballerina and her father, David, had been a Rhodes Scholar.
Her adoptive parents said her birth parents weren't interested in giving up their careers to bring her up. Melissa's father was said to have been in the middle of a project, and the timing of the birth was off, so they gave their daughter up.
THE TRUTH ABOUT HER PARENTS
When Melissa was old enough, she found out the real truth about her parents. Kathy was a dancer, but she wasn't a prima ballerina, and her father was a stock car racer and sign painter.
Both Kathy and David were married to other people, and each had three children. They ran off together, got pregnant, and moved in with their children but decided they couldn't afford the seventh one.
ADOPTIVE PARENTS HADN'T WANTED HER
After Melissa's stepfather passed away, the "Little House on the Prairie" actress was shocked to find more details about her adoption. Her godmother, Mitzi, delved into the day Melissa's adoptive parents fetched her from the hospital.
She confessed it was a shock when the Gilberts returned with their new child. The actress was surprised by this and, along with other family members, turned to look at Barbara, who admitted:
"I mean, we had no plans to adopt a child."
Barbara said she and her husband weren't looking for a child when they got a phone call that Melissa would be available. The star's adoptive mother called her husband, who was on the road, and he told her to "'go get it.'"
[Melisa Gilbert] told the ["CBS Sunday Morning" interviewer] that keeping such a deep secret wasn't something she'd do to her children.
Melissa was shocked to hear herself being called an "it," but Barbara explained that at that point, she hadn't been born yet. Later, Barbara told her they had been trying to get pregnant when they were informed about her.
The couple was going through fertility treatments, but until they received the call, the Gilberts hadn't discussed the option of adoption, according to Barbara. In a July 2020 interview, Melissa shared how secretive her adoptive family was.
THE FAMILY SECRETS
While speaking to "CBS Sunday Morning," the actress revealed that at age 11, she was told her father died from a stroke. However, at age 45, she discovered that he'd died by suicide.
The secret was kept from everyone in the star's life, including herself. She told the interviewer that keeping such a deep secret wasn't something she'd do to her children.
Melissa felt such secrets were quite damaging to families. The actress is now married to her third husband, Timothy Busfield, and she's a mother and a grandmother who learned a lot of values from "Little House on the Prairie."
Share this story with your friends. It might brighten their day and inspire them.