A mom was stunned to find herself in a battle to keep the personalized license plate that had adorned her car for 15 years without incident. The DMV decided there was an issue, calling the message "inappropriate."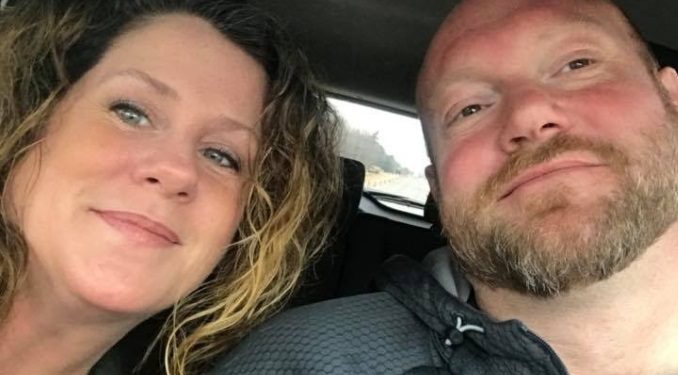 Wendy Auger, a New Hampshire mom, never thought her personalized license plate would land her in a battle with her state's DMV. After 15 years of having the same vanity plate, she was put on notice when she received a letter from the state of New Hampshire, telling her that her personalized plate was "being recalled."
Wendy had chosen her plate as a little nod to her kids, using a phrase she often said to them before their travels. Her vanity plate read, "PB4WEGO," or "pee before we go," something she often told her kids before they got in the car. After having it on her car for a decade and a half without issue, she was told her plate could no longer bear the cute message to her children.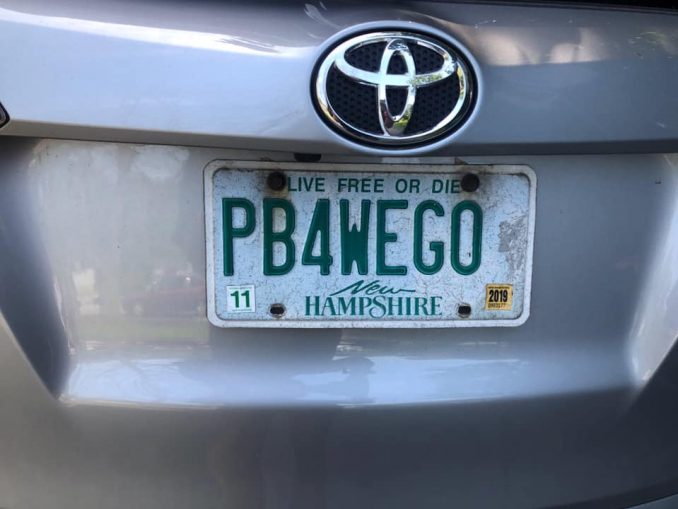 "That's what I tell my kids when we're about to leave to go anywhere," Wendy told Inside Edition, saying that it was an ongoing conversation with her kids over the years. The New Hampshire mom admits the plate has garnered attention over the years, but she never expected it would become an issue with the state, leaving her fighting to keep it.
"Almost every time I'm driving, I get people taking pictures of it, people laughing, waving," Wendy said. But, apparently, the state of New Hampshire didn't find it funny. Instead, the letter they sent, telling her it was being recalled and she had 10 days to surrender her plate, cited a ban on plates referring to "sexual or excretory acts or functions," Fox News reported.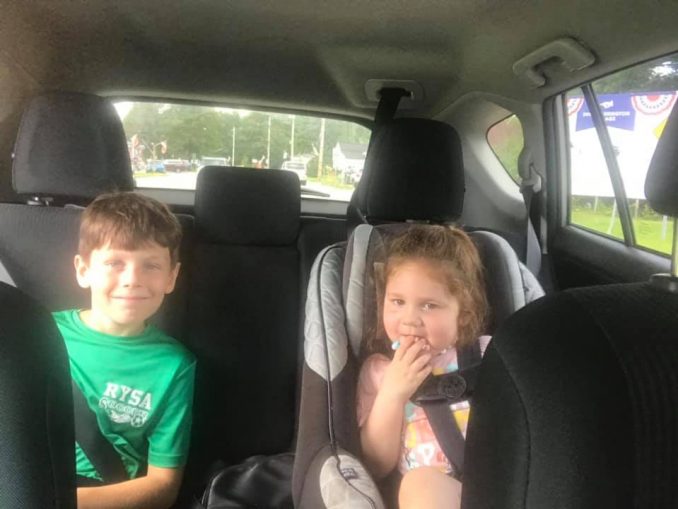 The recall letter gave Wendy the option to chose another vanity plate at no extra cost or have one assigned to her. If she chose to get a regular plate, a portion of her vanity plate fee would be refunded to her, according to the letter, but that still didn't sit well with Wendy. "I was pissed!" Wendy admitted — pun intended. "I wasn't going to go down without a fight," she added, and she appealed the decision.
"I'm not a political activist," Wendy said. "But, this is a non-offensive thing that I've had, and it's part of who we are as a family and who I am, and there was zero reason for them to take it away," the frustrated mom furthered. "Who has a mom or dad or parental figure who hasn't said that to kids before leaving the house?" she asked, rhetorically. Luckily, she wasn't the only one who was unhappy about the state's decision.
After hearing about Wendy Auger's situation from a mutual friend, the governor of New Hampshire decided to get involved. "Upon this being brought to my attention, I reached out to the Division of Motor Vehicles and strongly urged them to allow Wendy to keep the license plate she has had for the last 15 years," he said in a statement.
Thanks to the governer's intervention, the DMV changed their decision and Wendy Auger got to keep her license plate. "Yes, it was a relief," she said ⁠— again with pun intended — adding that she was "stoked" to be able to keep her plate, according to TIME.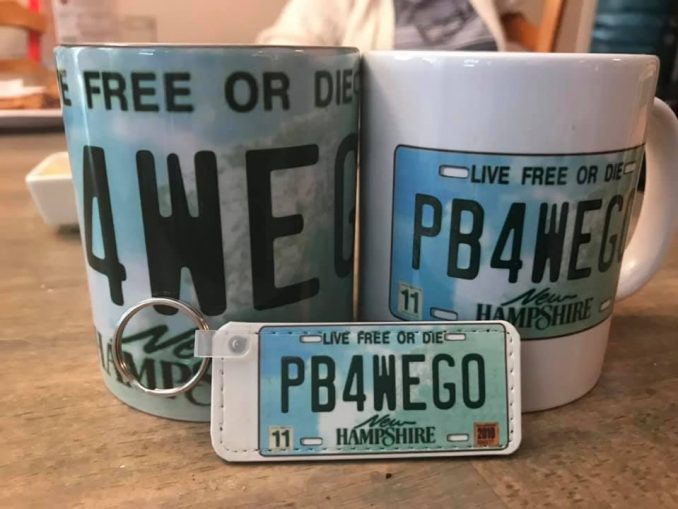 Wendy Auger isn't the only one who's battled the state of New Hampshire and won. In fact, it was a 2014 supreme court case that caused the state to crack down and become more restrictive about what it allows on vanity plates since a man, in that case, won the right to have a "COPSLIE" plate — a message many would find offensive.
While many understand that the DMV doesn't want messages displayed that could cause a distraction, we realize that what one finds offensive, another may not. The question is how many need to be offended for something to be banned. Just one? That's a dangerous precedent. Some suggest the best course of action is doing away with personalized plates. But, what stops someone from putting their message on a bumper sticker? Perhaps the best solution is for the offended to learn to cope with their feelings rather than waste time and resources on trivial issues. Most of us can think of much better things for our local DMV to do than police personalized plates.