Elvis Presley's daughter, Lisa Marie Presley, died with her loved ones by her bedside at the age of 54.
Her ex-husband, Nicolas Cage, paid a touching tribute.
Lisa and Nicolas loved each other tremendously and stayed close after the divorce.
The legendary singer Elvis Presley's daughter, Lisa Marie Presley, passed away on Thursday, January 12, 2023. The 54-year-old was reportedly rushed to the hospital on Thursday morning after she suffered cardiac arrest. Lisa was kept on life support in an induced coma and with a pacemaker.
The singer was reportedly first found by her housekeeper on the floor of her home in Calabasas. Shortly after, her ex-husband, Danny Keough, arrived at the house and tried his best to save her while they waited for the paramedics to arrive. With the help of medical specialists, things seemed promising, and she was taken to a nearby hospital.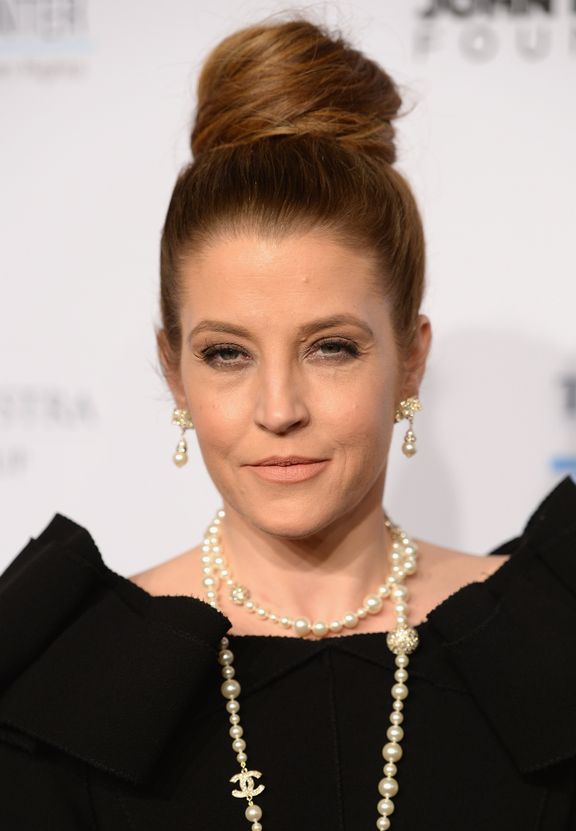 Unfortunately, after some time in the Intensive Care Unit, Lisa sadly passed away, with her mother, Priscilla Presley, and her oldest daughter, Riley Keough, present until Lisa's last breath. The family shared their grief with fans and thanked everyone for their heartfelt messages. A representative said:
"Priscilla Presley and the Presley family are shocked and devastated by the tragic death of their beloved Lisa Marie. They are profoundly grateful for the support, love and prayers of everyone, and ask for privacy during this very difficult time."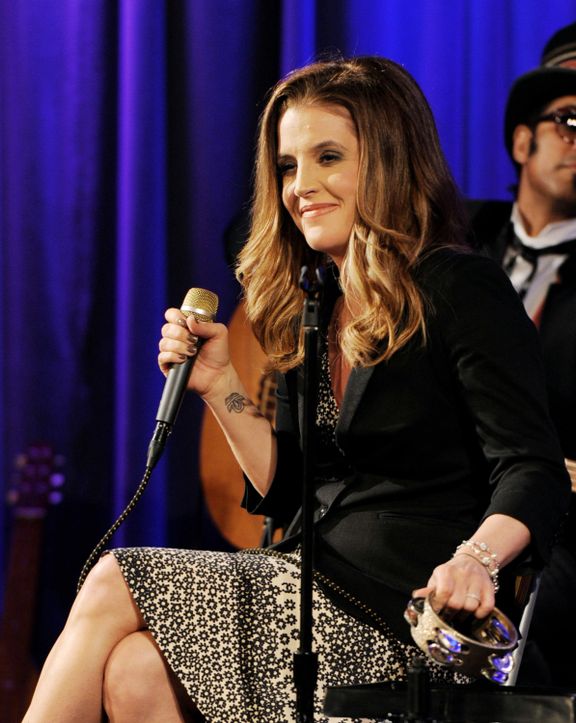 Lisa is survived by three daughters. Besides Riley, Lisa also had Harper Vivienne Ann and Finley Aaron Love Lockwood. Lisa shared a son with her first husband, Danny, as well, but Benjamin Keough sadly passed away in 2020. Lisa struggled with grief after Benjamin took his own life but believed she should "keep going" for her remaining kids.
Ex-husband Nicolas Cage Pays Tribute
After her tragic death, countless fans and celebrity friends took to social media to show their support for her family and grieve the loss of the singer. Rita Wilson spoke on behalf of her and her husband, Tom Hanks, and said how shocked they were when they heard the news. The pair had met Lisa, and Rita praised her for her lovely personality.
Despite the great relationship, Lisa and Nicolas were both exceptionally fiery people, and when they butted heads, they did so with a big bang.
However, the most notable of the celebrity sendoffs was, without a doubt, the post shared by Nicolas cage, Lisa's ex-husband. The two were briefly married, but they never held a grudge after the divorce. They remained friends, and her death shook him. He showed his grief and mentioned her late son. He said:
"Lisa had the greatest laugh of anyone I ever met. She lit up every room, and I am heartbroken. I find some solace believing she is reunited with her son Benjamin."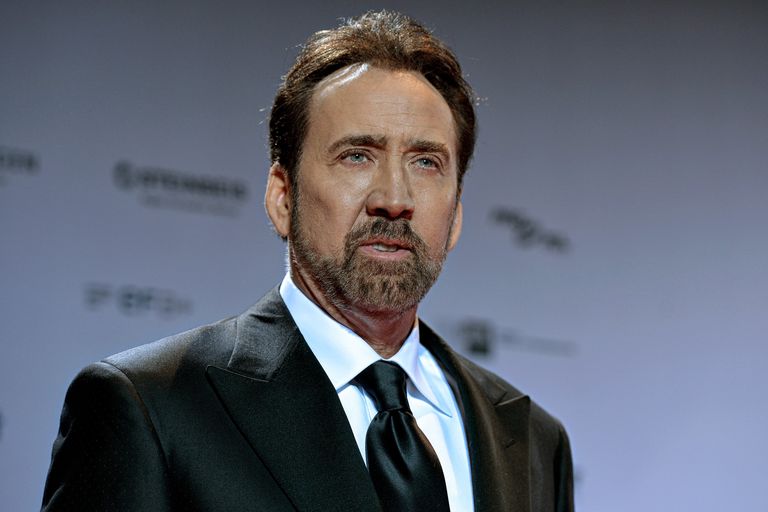 More famous figures reached out and commented on the news. Through her faith, Lisa met John Travolta, and the two grew close over the years. In honor of the singer, John posted a sad and heartfelt message saying how much he'll miss her company. The actor also sent his love to her surviving kids.
Lisa and Nicolas Were Madly in Love
Nicolas and Lisa initially met at a party hosted by Johnny Ramone. After two years of dating, they decided to tie the knot in Hawaii, surrounded by only their closest friends and family. The ceremony went off without a hitch. Moreover, the couple had an excellent rapport and were reportedly "madly" in love.
Despite the great relationship, Lisa and Nicolas were both exceptionally fiery people, and when they butted heads, they did so with a big bang. Even before they were properly wed, they apparently had a dramatic fight on a boat trip, which resulted in the loss of Lisa's expensive engagement ring.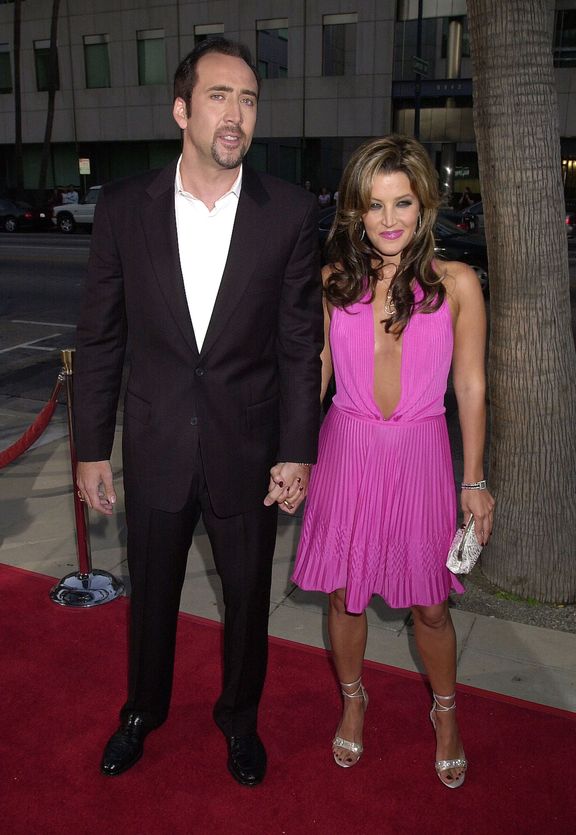 Needless to say, their relationship, however much they loved each other, didn't last long. The pair seemed to be getting along tremendously at the start, but things soon turned sour. After less than four months together, they had another severe argument, which resulted in Nicolas terminating their marriage. Lisa commented:
"We were both like two 12-year-olds in a sandbox, basically."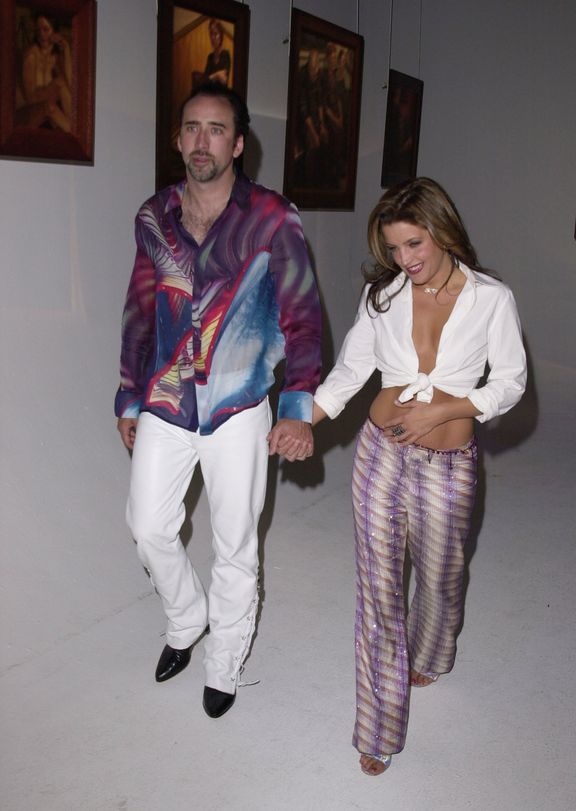 However, the bad blood would only remain between them for a short time. Although they parted on bad terms, Lisa and Nicolas quickly became friendly again and often spoke after the divorce. Lisa shared that she never blamed him, and they both realized why they couldn't make things work.
If you or someone you know is considering suicide, please contact the National Suicide Prevention Lifeline at 1-800-273-TALK (8255), text "help" to the Crisis Text Line at 741-741, or go to suicidepreventionlifeline.org.