The new homeowner of the iconic home used in the 1985 film Goonies says he wants to welcome as many die-hard fans of the film as possible.
The 126-year-old home in Astoria, Oregon, went on the market in November and was listed for $1.6 million, as Breitbart News reported at the time. Shortly after being listed, it was bought by Kansas City native Beham Zakeri for $1.65 million, according to KGW 8.
"It was bought as an investment, but I didn't buy it to keep it to myself. I bought it to share it with the world," Zakeri told Oregon Public Broadcasting (OPB).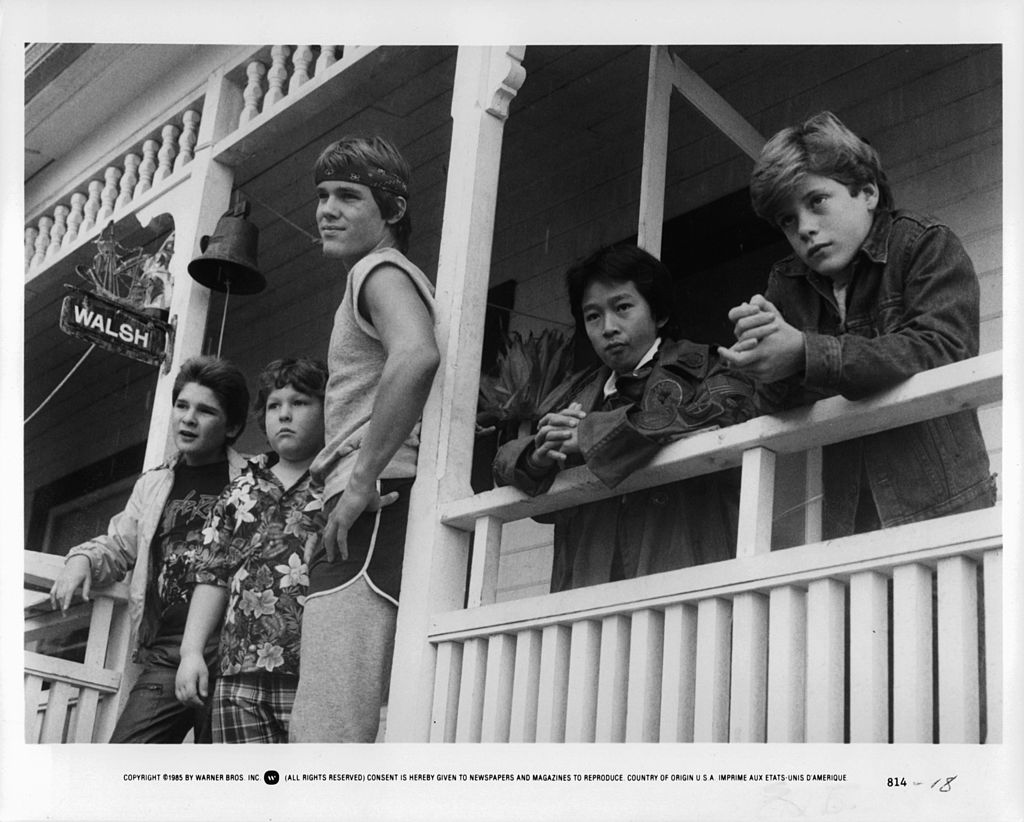 File/From left to right, Corey Feldman, Jeff Cohen, Josh Brolin, Ke Huy Quand and Sean Astin standing on porch in a scene from the film 'Goonies', 1985. (Warner Brothers/Getty Images)
Zakeri, who claims to have seen the movie over 100 times, further told OPB that he does not intend to make the home his permanent residence. He also says he legally cannot rent out the home on a short-term basis, turn it into a museum, or use it for commercial purposes.
However, he intends to ensure the house is preserved so that die-hard fans can continue to have access to it.
"We're just setting it up. People are still coming by every day. Goonies are coming up the driveway every day and taking their pictures and doing the truffle shuffle." Zakeri stated. "And if I'm outside, you know, I'm, I'm letting them walk up on the porch and stuff like that."
While the Goonies home is beloved by most residents in Astoria, it has drawn the ire of some neighbors who do not appreciate the amount of traffic it has brought to the area. One neighbor even unfurled a large banner reading "GOONIES NOT WELCOME," KGW 8 reported.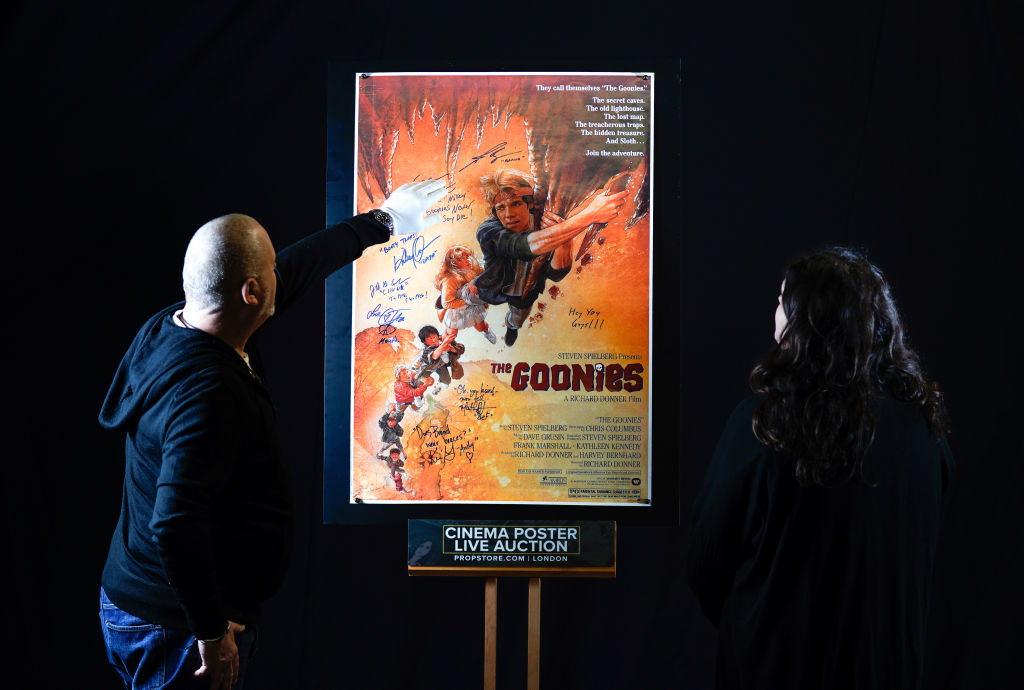 In response to the disgruntled neighbor, Zakeri placed a banner outside the Goonies' home reading, "HEY YOU GUYS! GOONIES WELCOME!"
Zakeri says he is happy for everyone to visit the house as long as they are respectful of the property and the neighborhood.
"Let's not go in the neighbors' yards. Let's not mess with their stuff," said Zakeri. "If they want to come take selfies, if they want to geocache or whatever and say, 'I was at the Goonies house,' and do the truffle shuffle, then go right ahead. Just be respectful, just like anything else."