When Pat Sajak met Lesly Brown, the two of them had no spark. However, they eventually realized they were meant to be and had an old-fashioned wedding ceremony where Brown's duties as a wife were mentioned.
Lesly Brown is Pat Sajak's wife, who has been married to him for over three decades! She is nineteen years younger than him and previously graduated from the University of Maryland in 1986 with a degree in television production.
Brown had the dream of going off to law school one day. She also once had the pleasure of holding the title of Miss Georgetown and used to work as a Playboy model in the past.
In 1988, she featured in "Women of Washington″ for Playboy magazine. Brown ended up being in a relationship with the "Wheel of Fortune" star probably because of fate.
The story between the two was that they had no romantic interest in each other when they first met. Before Sajak met Brown, he had been married to his first wife, Sherrill.
HOW PAT AND LESLY MET AND FELL IN LOVE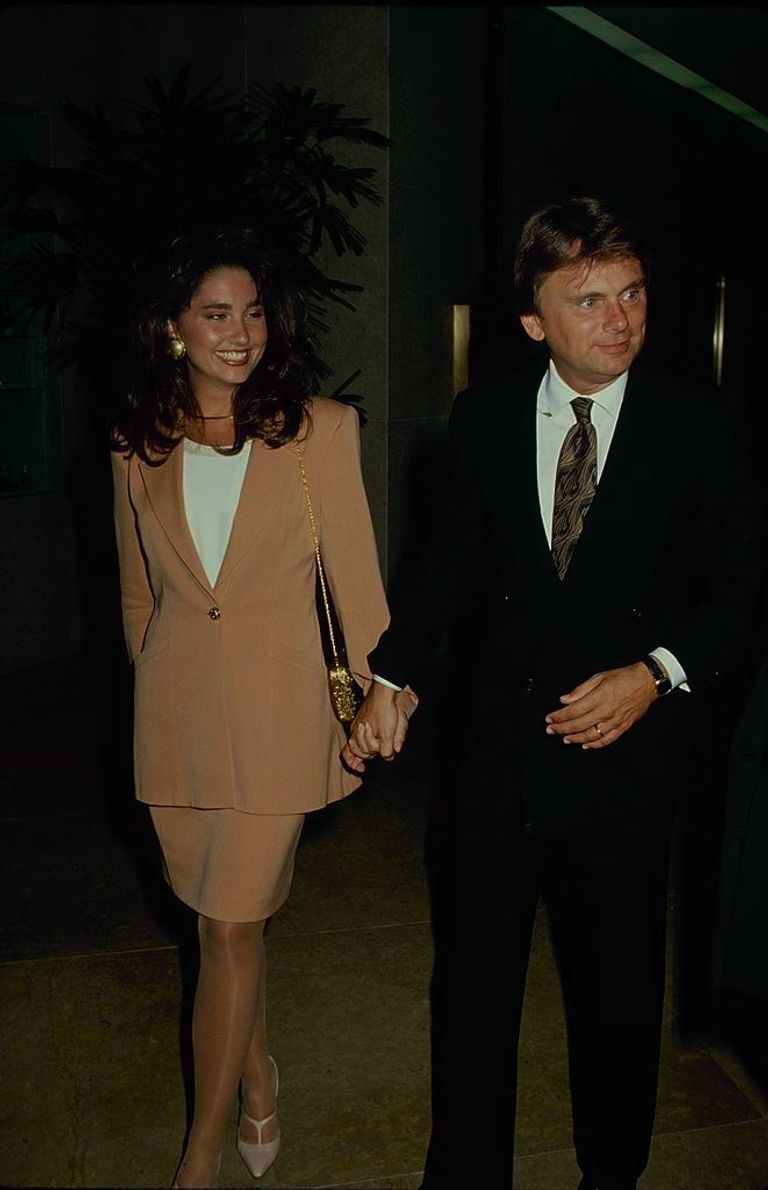 Sajak and his first wife were together for seven years before their marriage sadly ended in divorce in 1986. Once, during a conversation, when Brown asked Sajak if he was interested in getting married again, his answer was quite clear.
He repeatedly told her "no," revealing how sure he was that marriage wasn't for him anymore. So when he and Brown became a couple and then got married, it was pretty unexpected.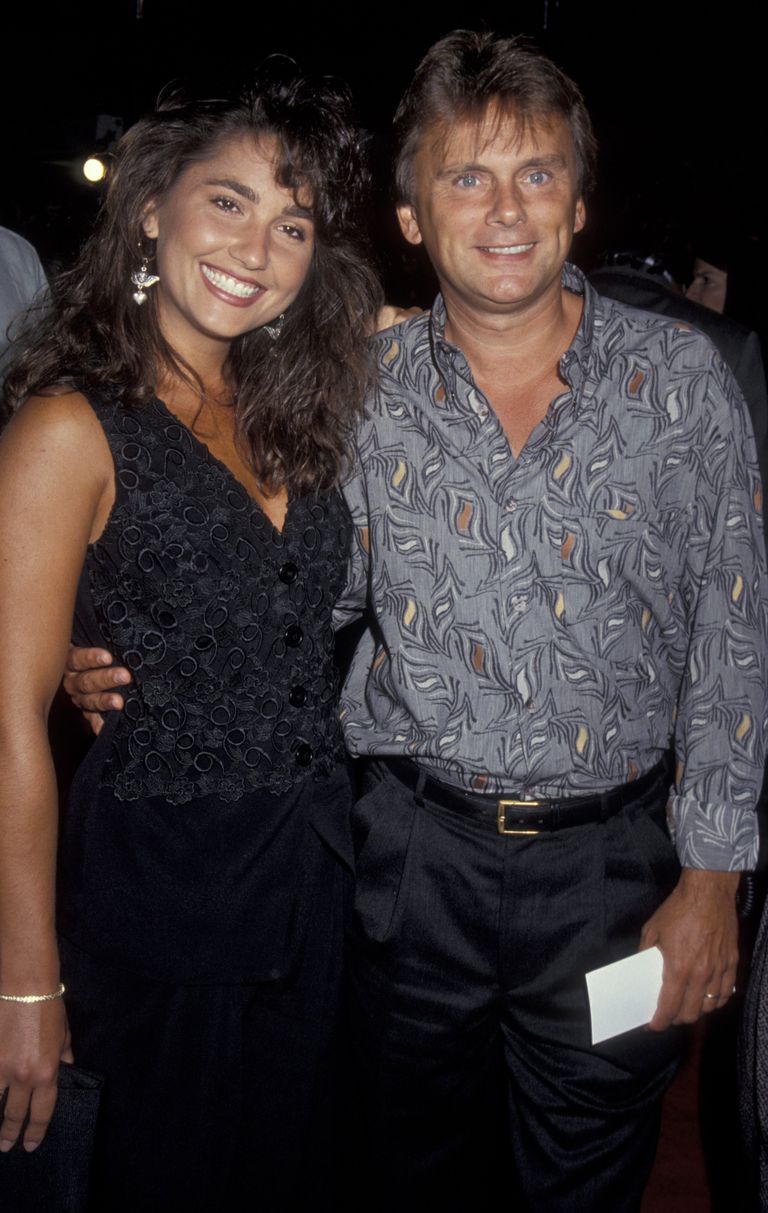 Brown and Sajak started their relationship by becoming platonic friends when they were introduced to each other in the summer of 1988. Their introduction occurred in California at the opening of a mutual friend's sports bar.
The duo seemingly had no romantic feelings for each other, with Sajak recalling how their meeting gave off "no electricity in the air." He also shared how on his car ride back home, the topic about Brown didn't even come up!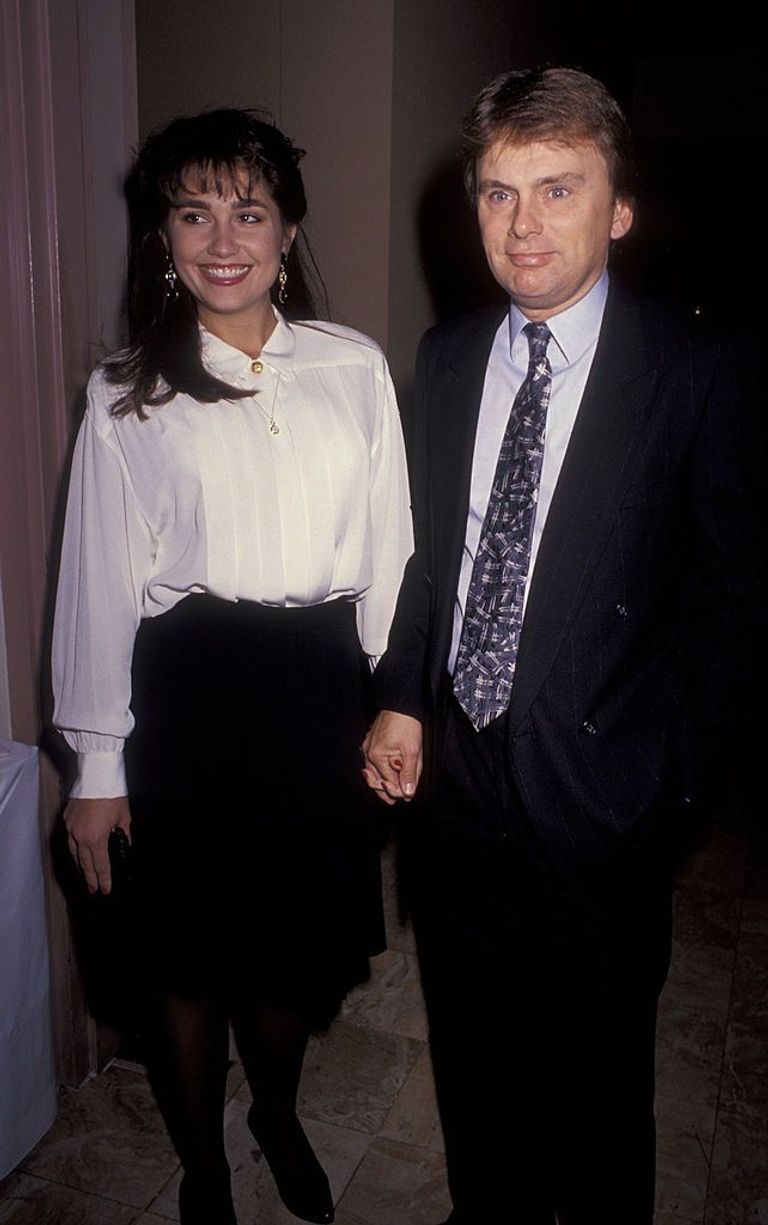 Over the following months, the pair went out together a few times. Whenever the aspiring actress was back at home in Maryland, she and Sajak would often talk despite the long distance.
The pair were so uninterested in each other romantically that the game show host was comfortable mentioning he had to go because he had a date during their phone calls. Brown thought he was easy and fun to talk to and confirmed that nothing romantic was happening between them.
However, Sajak confessed that by the spring of 1989, it became clear there was something more happening between them. Despite this, none of them wanted to make the first move!
Before the duo met in 1988, Brown had taken part in "The Dating Game." When she collected her winnings in Mexico, she traveled with the bachelor who had chosen her on the show, accompanied by a chaperone.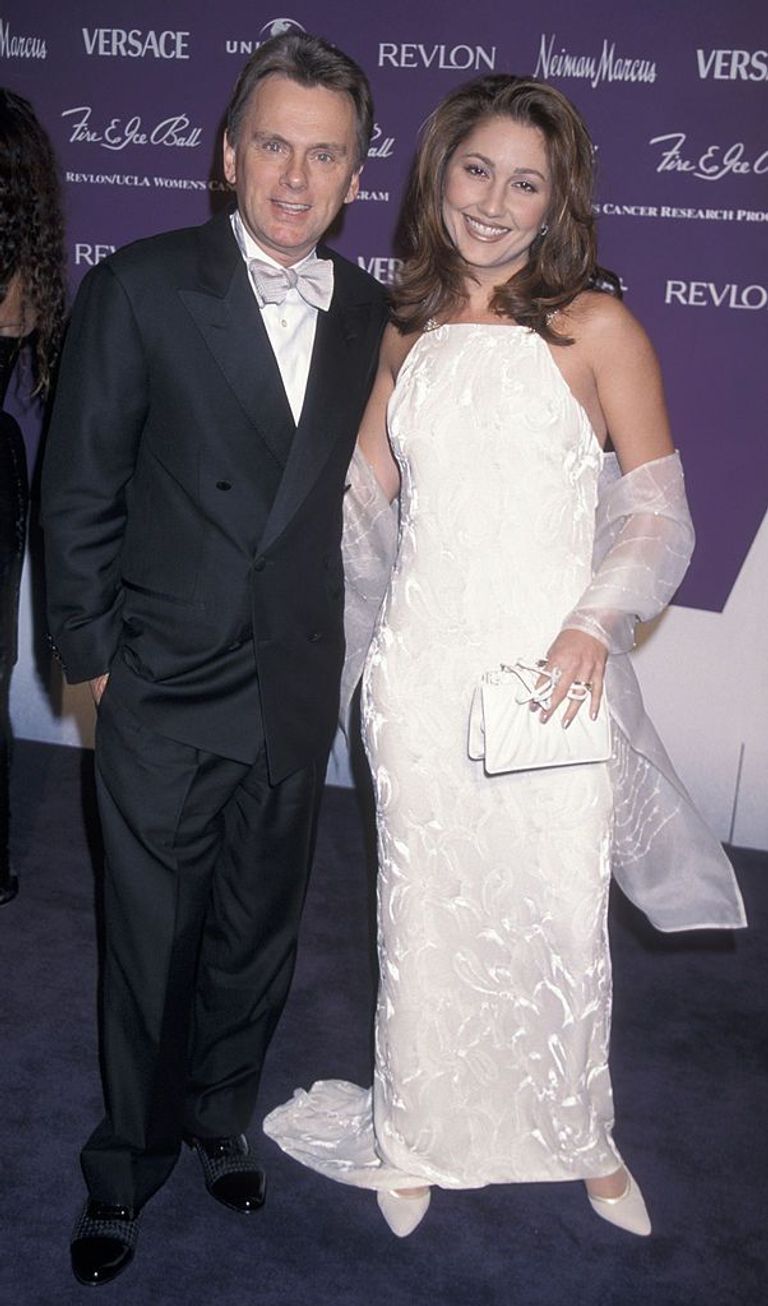 By the time she collected her winnings, she and Sajak had already built their close friendship. The television star confessed that he found himself a little annoyed by her going on a trip with another man.
Brown teased him by noting that he definitely had some jealousy at the time and thought that was good. When she returned from her trip, Sajak flew over to meet her.
He confessed that he knew at that point that Brown was the woman he wanted to spend the rest of his life with. In Los Angeles, he told Dan Miller, his longtime friend and talk show sidekick, his plans about marrying Brown.
Miller was shocked and asked him if he was sure about his decision. True to his word, Sajak proposed, and Brown said yes, and he engaged her with a more than three-carat marquise-shaped diamond.
TYING THE KNOT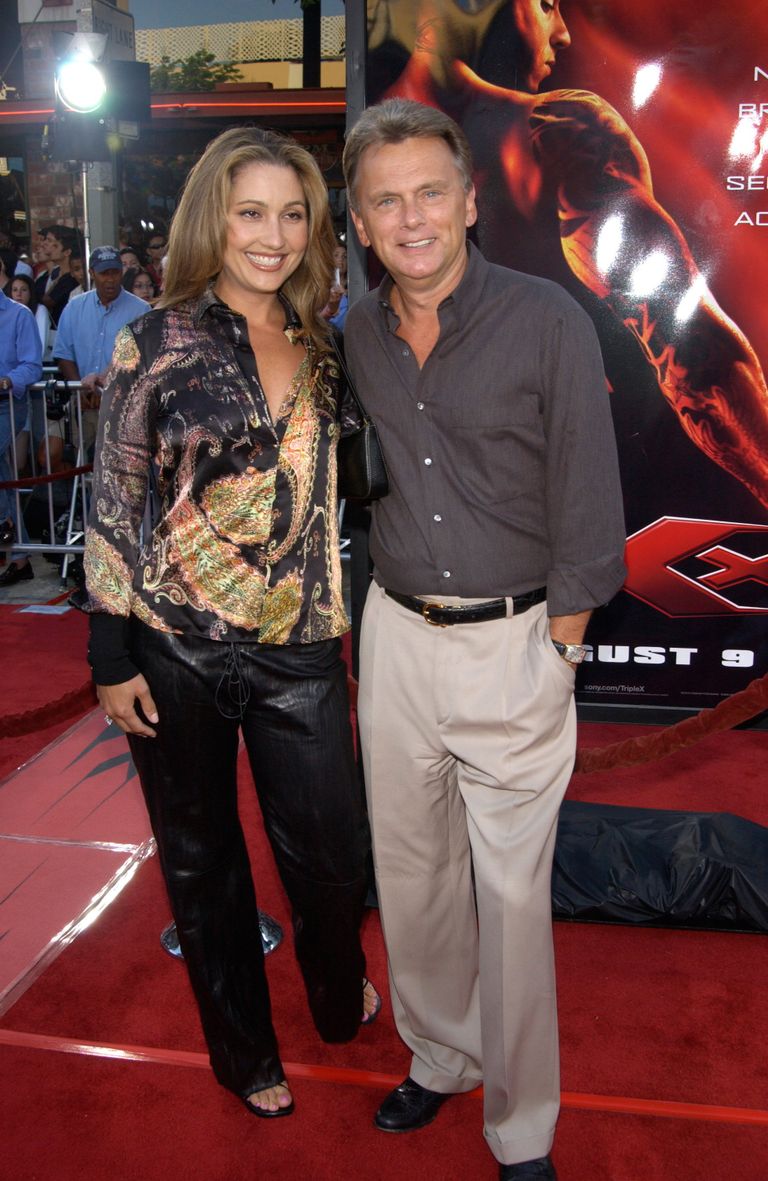 Four months after the proposal, Sajak, then-42, married Brown, then-24. Miller served as the television personality's best man, and the wedding ceremony was held at a St. Mary's 19th-century Roman Catholic Church in Annapolis, Maryland.
During the 40-minute ceremony at the candle-lit church, the couple was serenaded by a 21-piece orchestra that played Greensleeves. Brown was dressed in a white close-fitting taffeta gown with sequins, lace, and pearls.
Sajak and his bride tied the knot in an old-fashioned ceremony. The priest even mentioned how a wife was a blessing for being silent and keeping her home clean, which caused Sajak to joke later, stating:
"Lesly swore to keep quiet and clean the toilet every day. I thought he should say a word about Mop & Glo."
The reception was held at Brown's parents' two-story home outside Annapolis. Guests got to sit under a white tent behind the house and welcomed the New Year while snacking on a menu of egg rolls and ham and biscuits.
He [Pat Sajak] revealed he wanted to step back and start raising a family.
After the celebrations, the happy couple went on their short Caribbean honeymoon. Luckily for the television personality, his wife's family seemed to warm up quickly to him.
PAT WELCOMED IN LESLY'S FAMILY
Even though Sajak and his wife had a nineteen-year age difference, Brown's family welcomed him in. Brown's father, Michael, even joked that they finally had a boy in the family since he had three daughters.
Maria, the bride's mother, joked that they didn't watch TV often and wouldn't start now because Sajak was their son-in-law. The star's onscreen co-host, Vanna White, also attended his wedding.
She was accompanied to the ceremony by then-boyfriend George Santo Pietro. White revealed that Sajak's marriage wasn't going to change the friendship they had, and they'd continue seeing each other with Brown joining them because she wasn't jealous.
GROWING THEIR FAMILY
Sajak once mentioned that he wasn't keen on charging into something else career-wise if things slowed down. He revealed he wanted to step back and start raising a family.
Despite her past aspirations, back in 1990, Brown also wanted to stay at their Los Angeles home and raise their children. Their son Patrick was born in 1990, and his sister Maggie was welcomed in 1995.