Pierce Brosnan is a loving father with strong genes. His son Paris looks exactly like him, but the father and son do not only look alike but also share the same fashion sense and a deep love for cinema.
Pierce Brosnan is 69 years old but has had a long career in Hollywood. The actor was born in Ireland and moved to England at 15, where he joined a theatre group introduced to him by a friend.
However, life was not easy for the actor; before moving to England, he lived in Ireland, where relatives raised him because his father left, and his mother moved to England to become a nurse.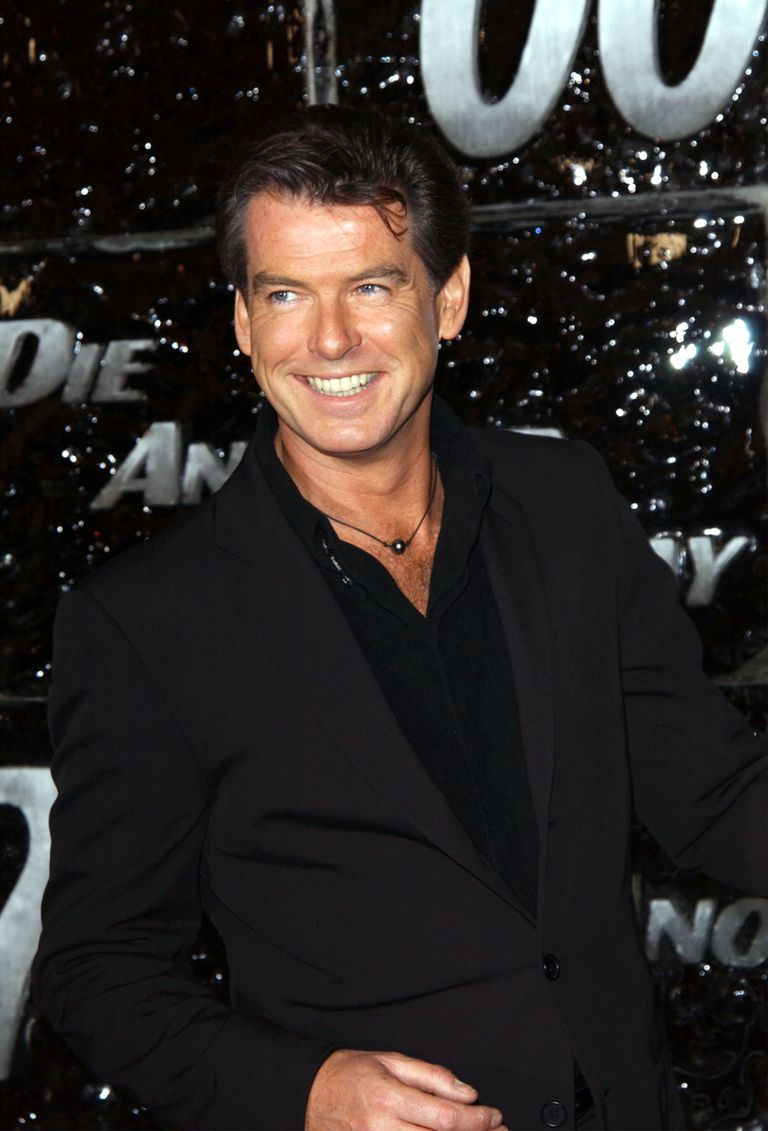 Brosnan dropped out of school when he was 16 to pursue a career as a commercial artist, but after joining the theatre group, he found a passion for acting.
He was then enrolled in The Drama Centre of London. After graduation, Brosnan worked as a stage manager; then, he was an understudy for a Tennessee Williams play.
The lead actor dropped out a day before the play, and Brosnan stepped in. He took it as an opportunity to prove his talent, and the playwriter gave him a standing ovation. He was also recognized by the highly accredited director, Franco Zeffirelli.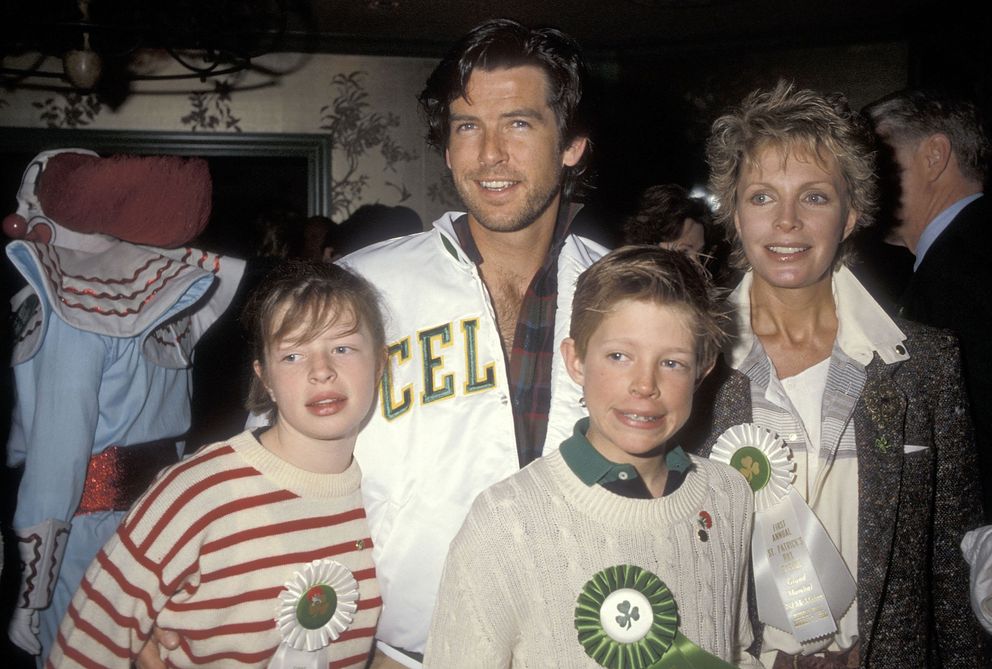 Brosnan gained recognition when he starred in the investigative series, "Remington Steele," which premiered in 1982 and ended in 1987; however, the actor was forced to leave the show because he bagged a life-changing role.
The blue-eyed actor was chosen for the James Bond role in 1986, and the contractual obligations needed him to lose his part in "Remington Steele."
Brosnan was part of the "James Bond" franchise during the mid-'90s and starred in many of their sequels. He showed his caliber of acting when he took on a few comedy roles in the films, "The World's End," "Mars Attacks," and "Cinderella."
He met his first wife, Cassandra Harris, who already had two children, Christopher and Charlotte, in the mid-'70s. In 1980, the couple tied the knot, and three years later, they had their son Sean. However, before meeting Harris, Brosnan feared having a family because his father's absence left him lonely.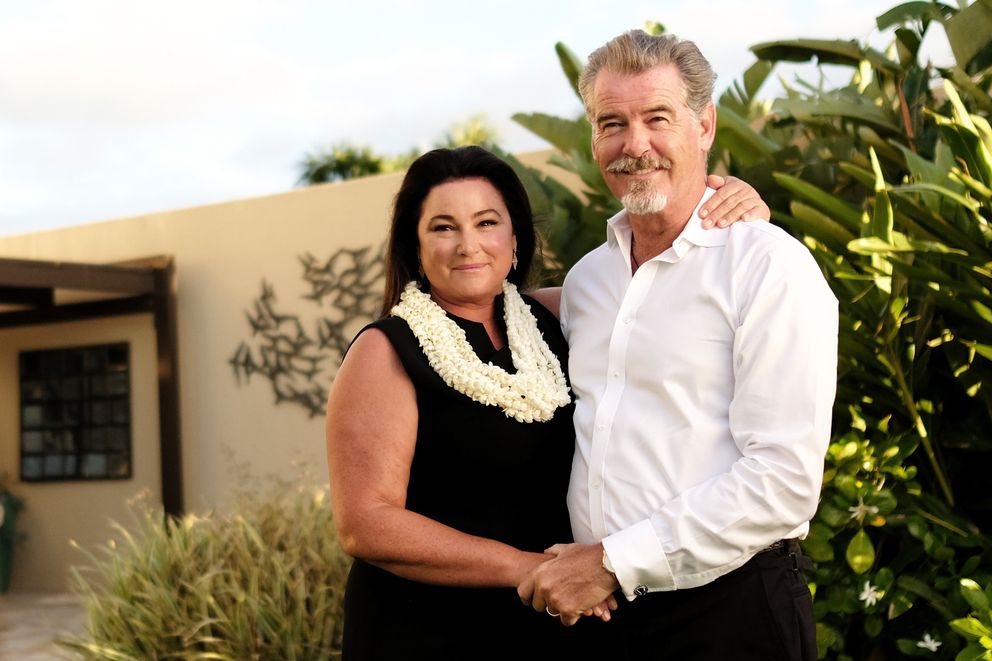 Nonetheless, the actor trusted his intuition and imagined the happiness he would have with a family. Now his children and being able to be a present father are one of the most valuable aspects of his life.
Unfortunately, Harris died in 1991 after battling ovarian cancer for four years. Brosnan was heartbroken but found love again with his current wife, Keely Smith.
Pierce Brosnan and His Look-Alike Sons
Brosnan and his wife Smith welcomed two sons, Dylan and Paris, who follow in their father's footsteps. His eldest son Dylan is a model, musician, and filmmaker. Paris also has a deep love for cinema, but he is also a model and is passionate about changing the world.
The "Die Another Day" star gushed over his pride in Paris' high school graduation with a beautiful family picture of his wife and two sons.
The Brosnan brothers were featured in People's Sexiest Men Alive and spoke about the privilege of having a Golden Globe nominee as a father.
Dylan and Paris understand the nepotism of having a father that is famous in Hollywood, but they are determined to forge their own path in the industry.
As much as the shadow of their father's success will always follow them, they will remain grateful for having such a legendary actor as a coach. He's the best coach they could have ever asked for, said Paris.
But Paris spoke on his brother's behalf and said he was a talented musician and worked daily to build a brand for himself.
Smith said she noticed Paris was a motivated and empathetic child and wanted to translate that into his films. "He's always had a big heart," said the mother of two. Smith is also a passionate environmentalist; her husband is a big philanthropist, so they inspired their son Paris massively.
Brosnan and his wife are extremely proud of their son's success; even when the actor discovered they were chosen as People's Sexiest Men Alive, he was over the moon and told them to "get out there and be bold."
Smith also gushed over her sons and said it was a privilege to see them blossom into artists and become responsible and caring men.
However, Paris first caught the public's attention when he appeared at the Golden Globes. People were shocked at how Paris resembled his father.
He was even referred to as the younger and edgier version of his father, which reminded fans of Brosnan's earlier days on the acting scene.
Each time the father and son are seen in a picture together, fans cannot help but speak about how much Paris is the spitting image of Brosnan.
Paris Brosnan's Passion for Child Hunger Awareness
Paris created an inspiring documentary about his trip to Sri Lanka to highlight the charitable work done by the UN World Food Program (WFP).
The 19-year-old followed the WFP on their visit to schools and farms to get a closer look at how the program aids local formers to combat child hunger.
His experience in Siri Lanka truly moved Paris. He was especially inspired by how open-hearted and generous the people were with the little they had.
As a boy with a privileged background, it was important for Paris as an aspiring filmmaker, to expose himself to different parts of the world and gain an understanding of the realities out there.
Paris said Dylan inspired him to be a filmmaker. He considers his brother an inspiration and a role model, and that kind of unity keeps the Brosnan family close.
Another one of his inspirations is the founder of FEED, Lauren Bush. She started her organization because she realized there was a way to use her privilege to help others.
Therefore, Paris did not just want to be a boy from Malibu, complaining about first-world problems with no idea how life was for people who lived with less.
Pierce Brosnan Is an Inspiration to His Sons
Brosnan has been an inspiration to his sons early in their lives. For instance, Dylan still vividly remembers being on the set of one of his father's "James Bond" movies.
Dylan specifically loved seeing the scene with cars blowing, and he remembered asking his father if the vehicles would be okay. However, it was just special for Dylan to travel the world with his father and see him in his element.
Growing up around film sets evoked Dylan's love for cinema. He was given an opportunity to be a PA on his father's latest film, "Adam Project."
As for the youngest, Paris, he is not only a replica of his father but also admits that he loves to take clothes from his father's closet because he is a fan of how effortlessly stylish he is.