The loss of a loved one is never easy, as it's a great adjustment both mentally, spiritually, and even financially for many people. For an Idaho local named Annette, she had to adjust to the abrupt loss of her husband 17 years ago.
Annette's late husband was the sole provider of their family. He had been working as a high school teacher, and that was enough for them to get by. After his death, Annette had no choice but to get a job in order to earn money for her living expenses.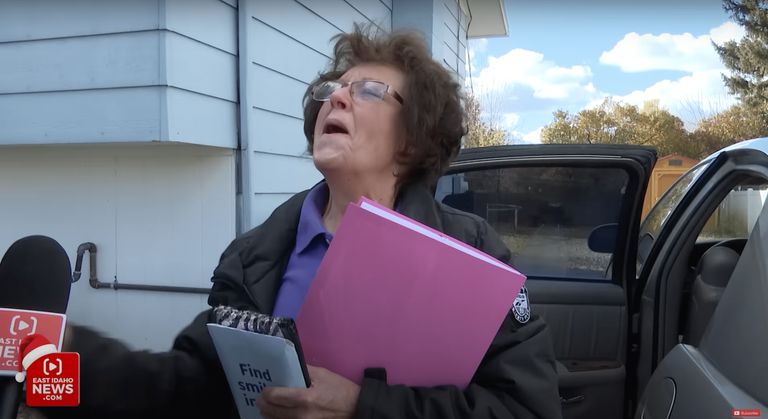 Life after Her Husband
Annette landed a job as an elementary school aide and has remained in that post ever since. According to those who know her from work, she is a sweet and kind woman who is genuinely nice to everyone she meets.
In order to survive amidst the growing costs of living nowadays, Annette tries to be as frugal as she can. In fact, she doesn't even have a phone! Her salary is only enough to pay for her expenses and give her a little bit of savings for a rainy day.
Unfortunately, Annette was diagnosed with cancer and had to undergo surgery, which affected her financially. Now that she's recovered, she still continues to work even though she faces a lot of problems daily. Her car, in particular, has been having mechanical problems, which make it difficult for her to get to where she needs to be.
A Grand Surprise
Annette never bought herself a car because of how practical she was. It was a gift donated to her nine years ago by her neighbors, and it's a blessing that she's used it every single day to get to work.
Unfortunately, with the mechanical problems way past the point of repair, it was apparent that she needed to start thinking of other ways to get around town.
Luckily, Annette was one of the recipients of East Idaho News' Secret Santa program. An unknown person donates millions of dollars every single year to give to deserving Idaho residents, and they allocated enough to buy Annette a brand new car.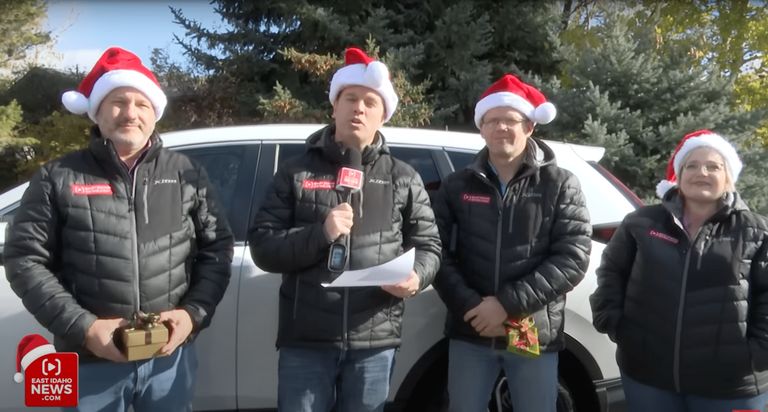 Finding Annette
Secret Santa's elves, in the form of the East Idaho News team, traveled to Annette's home to give her the surprise gift. However, they didn't find her there.
One of Annette's neighbors tipped the journalists that she might have still been at work, so they decided to drive to the neighborhood elementary school. Unfortunately, Annette wasn't there either!
After trying to search for Annette some more to no avail, they eventually found her at home again, parking her car. She was instantly surprised to find out that the crew was there for her.
Annette was given her first gift, which was a check for a thousand dollars. She began to cry and couldn't believe that there was someone in the world who was generous enough to do this kind gesture for her.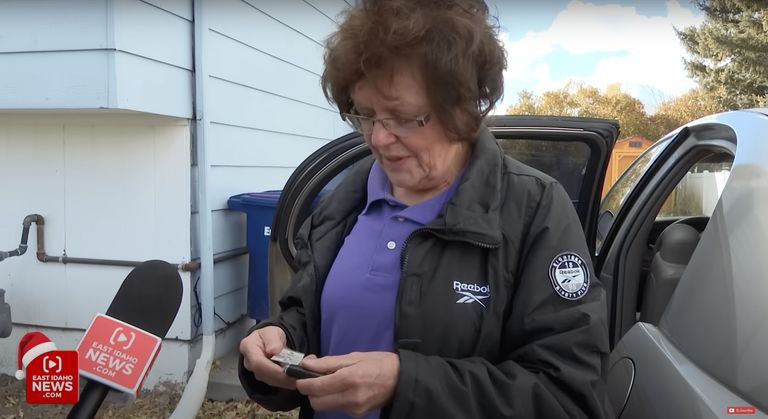 Grateful for the Gift
Before she could repeat just how grateful she was for the gift, the team presented her with her second present, which was a car key. Annette couldn't help but panic and had to calm herself down. She was in disbelief!
The 69-year-old aide kept saying, "I don't deserve this," and said how there were many other people who needed it more than her. Her words were a testament to how other people described her: a sweet and loving woman.
Through the video clip, people on the internet got a glimpse of Annette's genuine personality. They shared their thoughts about her Secret Santa surprise for everyone else to see, saying:

When the news team began talking to her some more, Annette admitted that she had such an awful week following the death of a loved one, so the sweet, unexpected surprise was something that lifted her spirits up.
Annette couldn't help but embrace the news crew and express her gratitude once more for the generous gift that Secret Santa gave her. What a Christmas to remember!
Click here to read about Secret Santa gifting a single mom of four $10,000 after having to raise her kids alone when her husband died.