Drew Scott and his wife Linda Phan finally became parents in 2022 after struggling with infertility.
The couple transformed Phan's craft room into a beautiful nursery for their son.
Scott previously used his renovation talent by renovating his and Phan's Los Angeles home before their 2018 wedding.
Canadian Reality Television Personality Drew Scott has been in the entertainment industry for a while. He is best known as the co-host of the home-renovation program, "Property Brothers." However, Drew's life does not only revolve around his show business career.
Away from the camera, he is a loving family man. Scott has been happily married to his wife, Linda Phan, for four years, and the duo shares one of the sweetest love stories in the entertainment industry.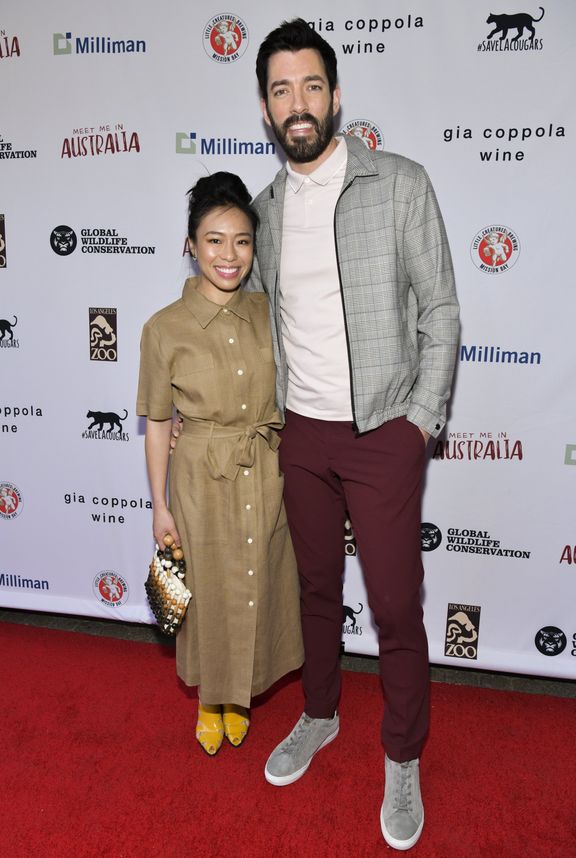 The couple first crossed paths in 2010 at a Toronto Fashion Week, and not long after, they became romantically involved. Scott and Phan dated for a few years before the former popped the question in December 2016 at a luxury dinner party.
In 2018, the couple tied the knot in Italy with 300 close friends and family. But three years later, Scott and Phan would reveal that their Italian destination wedding was not the first time they said: "I do."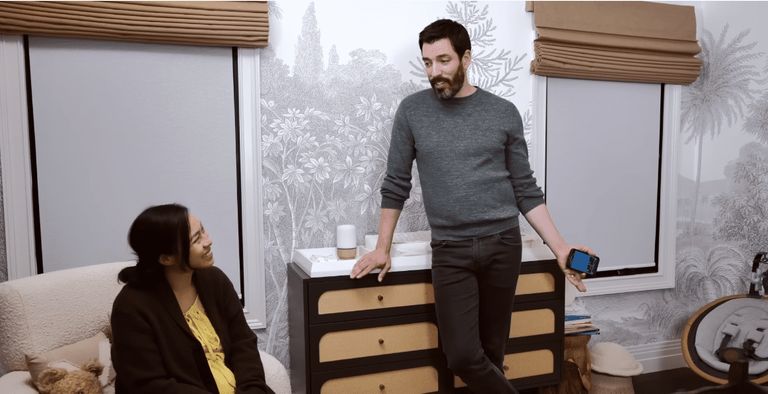 In a video on their YouTube channel, "At Home With Linda & Drew Scott," the pair surprisingly explained that they initially got married in a hot tub in Nashville, Tennessee.
According to the "Property Brothers" star, he and Phan exchanged burgers instead of rings.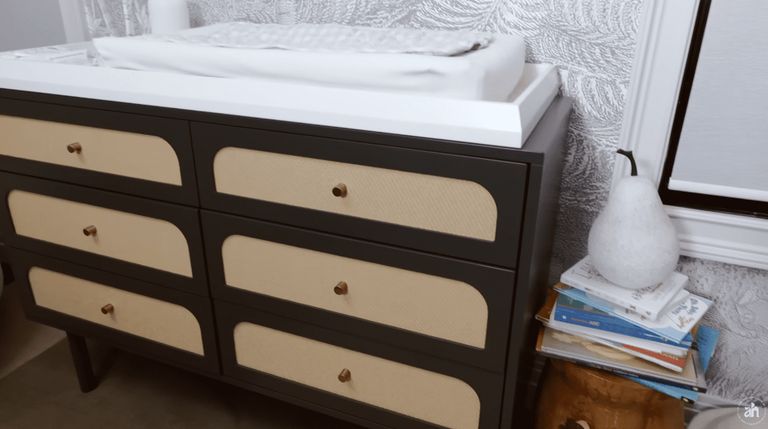 Although it might have been one of the weirdest ways to get married, Scott made it known that the Justice of Peace loved it and considered it the coolest thing she had ever seen.
Following the couple's two weddings, the HGTV star and his wife were ready to expand their family, but their journey to parenthood was more challenging than they expected.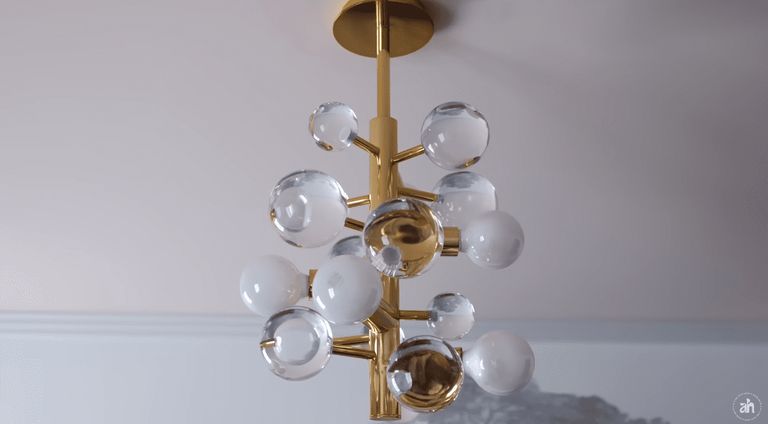 In an essay for Real Magazine, Scott and Phan shared how they tried to get pregnant for two years without results. At first, the couple noted that there was little or no dedication in their quest to get pregnant, as they had expected it to happen magically.
However, nothing happened for the next two years, and Phan eventually became sad and anxious.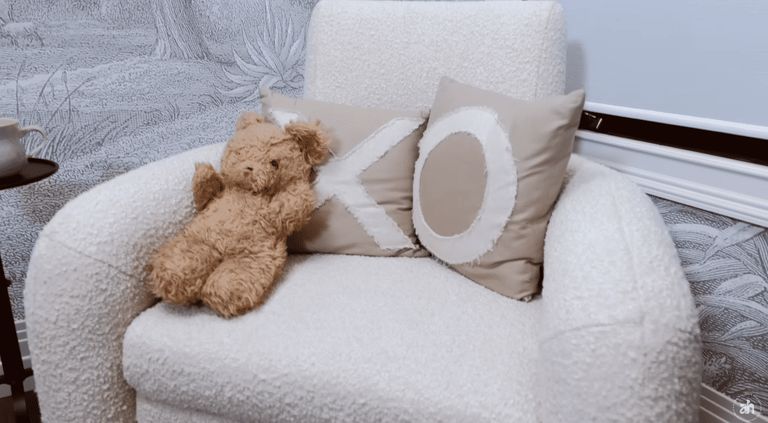 She thought it was too late and blamed herself for not putting in more effort initially. Then, the coronavirus came, and the couple thought trying to get pregnant would be easier because they would spend more time together.
But, sadly, it was more mentally draining, as the news of deaths worldwide was alarming.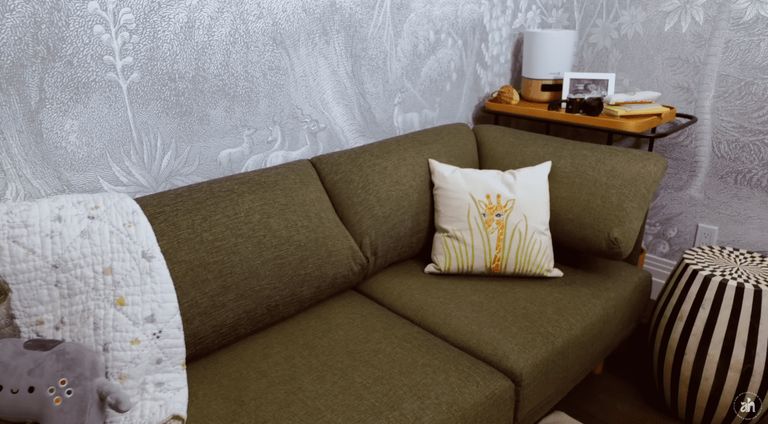 Nevertheless, Scott and Phan did not give up. They made more efforts like eating better, tracking ovulation, visiting the doctor, resting, meditating, and exercising. In due time, their efforts paid off.
The duo found out from their doctor that they were expecting and could not have been happier.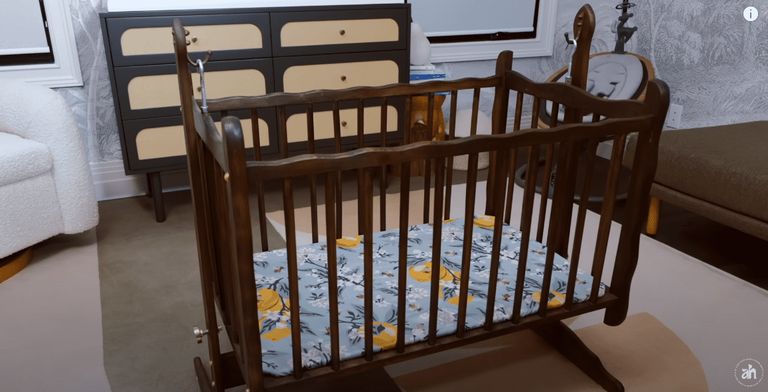 In the essay, Phan recalled feeling relief, happiness, and peace. Then, in December 2021, Scott and his wife shared the good news with the world.
In a joint Instagram post, the HGTV star and Phan posted two mirror pictures of the latter's growing baby bump, noting how it had been an "adventure" to get where they were.
The following year on May 12, 2022, Scott became a father for the first time at 44, following the arrival of his and Phan's first child and son, Parker James. The lovebirds announced the good news on their podcast nearly three weeks later.
Details of the Couple's "Dream Nursery"
A month after their son Parker arrived, Scott and Phan took to YouTube to give an inside look at the renovated nature-themed nursery for their baby.
Other amazing features of the house include a kitchen/ dining room with a rectangular table in the middle, custom shelving, and gorgeous light installments.
One of the beautiful features that stood out in the clip was the gray Rebel Walls "Jungle Land" wallpaper. Scott noted that the new design installed by Katie Hunt perfectly complements the light pink ceiling color.
Another significant feature of the nursery was the refurbished cradle in which Parker would sleep. The furniture had been in the family for 46 years and was passed down to the infant from Scott and his brothers.
In addition to the gray wallpaper and cradle, the nursery had a green sofa and a bar car, which also served as a daybed. Scott said they chose the furniture because it was of good use to them whenever one of them had to watch over the baby overnight.
Some other lovely features of the nursery include lots of stuffed animals from Scott and Phan's childhoods, closet hooks made from repurposed door knobs, and contemporary details like the Globo Five-Light Chandelier by Jonathan Adler and the Maren Olive Cane Dresser from Crate & Kids.
Inside Scott and Phan's Los Angeles Home
Scott and Phan's nursery design would not be the first time the couple has renovated their home. Before walking down the aisle, the pair renovated the Los Angeles home they currently live in, and it was nothing short of beautiful.
The interior is quite a marvel, with the living room featuring a cream, green, black, and gold theme. It also has a fireplace with a unique geometric shape which Scott and Phan initially planned to remove.
The house also boasts a beautiful master bedroom with a black, cream, white, and brown theme. It has a lovely bed and mattress where the couple can relax and watch a movie or have breakfast in bed.
Other amazing features of the house include a kitchen/ dining room with a rectangular table in the middle, custom shelving, and gorgeous light installments.
Overall, Scott and Phan are thrilled to be living in a home they renovated. According to the duo, they needed a house that had been untouched, and the moment they sighted it, they knew it was the one. Now, the duo are living their best lives with their son and making beautiful, unforgettable memories in their home.