Queen Elizabeth was very close to her three grandchildren: Prince George, Princess Charlotte, and Prince Louis. Her Majesty admired Princess Charlotte's confidence, so she changed the Crown Act to ensure she was not a victim of an unfair law.
Prince William and Kate Middleton decided to move from their 21-bedroomed apartment in London and opted for a smaller cottage in Windsor.
The reason behind leaving Kensington Palace was to provide their children with a bit of normalcy. Therefore, the family of five decided to move to the countryside as their children were about to start new schools.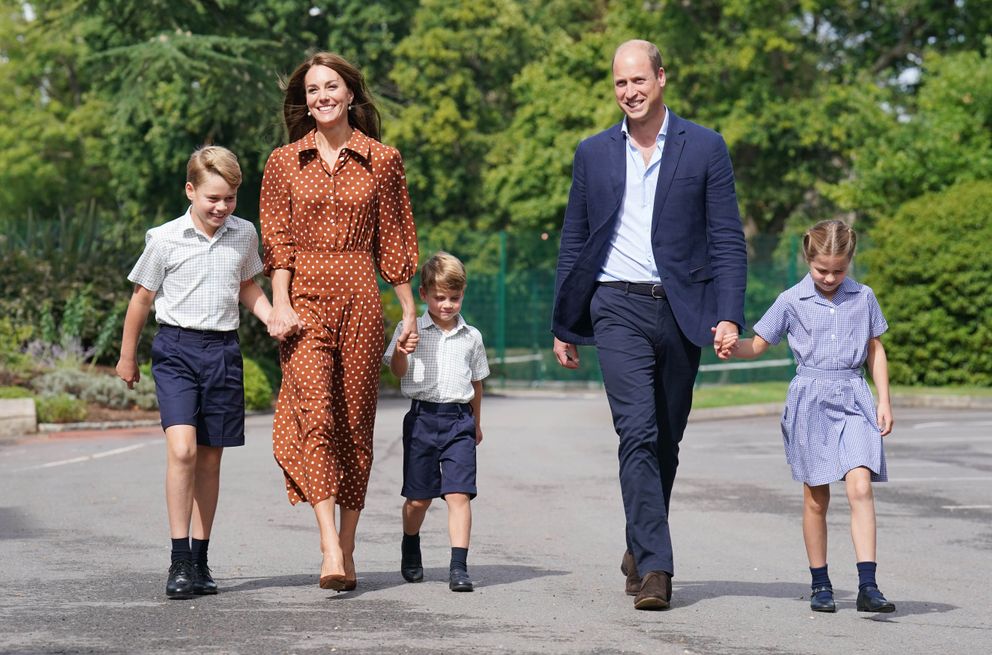 The Prince and Princess of Wales also wanted to be closer to The Queen and for the children to not miss out on spending time with their beloved great-grandmother.
Unfortunately, the passing of Queen Elizabeth came on a very exciting day for Prince George, Princess Charlotte, and Prince Louis. On September 7, the royal children had their first introductory day at their new school.
The day was dedicated to welcoming new pupils and parents to the new school. According to a royal source close to the couple, the kids were delighted about their first day at school.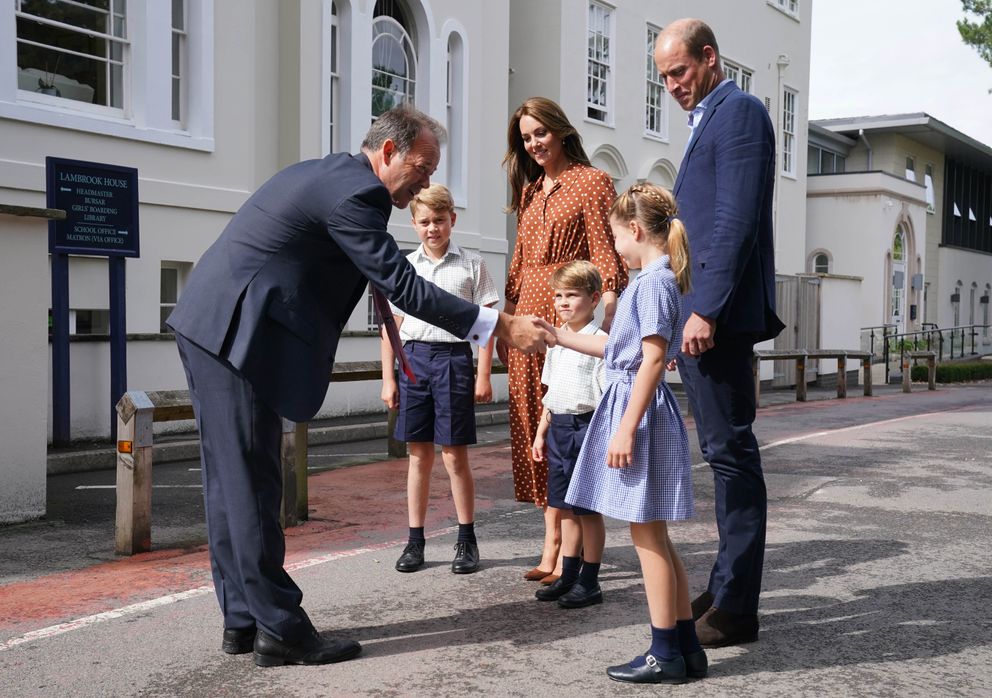 What was most exciting for the children of Wales was that they got to be at the same school together. With Middleton coming from a close-knit family and knowing the joy of having her siblings at the same school, she was also happy for her kids to have the same experience.
After Buckingham Palace announced the death of Queen Elizabeth II on Thursday at 6:30 p.m. Middleton had the challenging role of breaking the news to the monarch's great-grandchildren.
Kids' Emotions after Great-Granny's Passing
When the royal family sent out information about the Queen's dire health condition, Prince William had to step away from his father's duties and rush to be with his grandmother.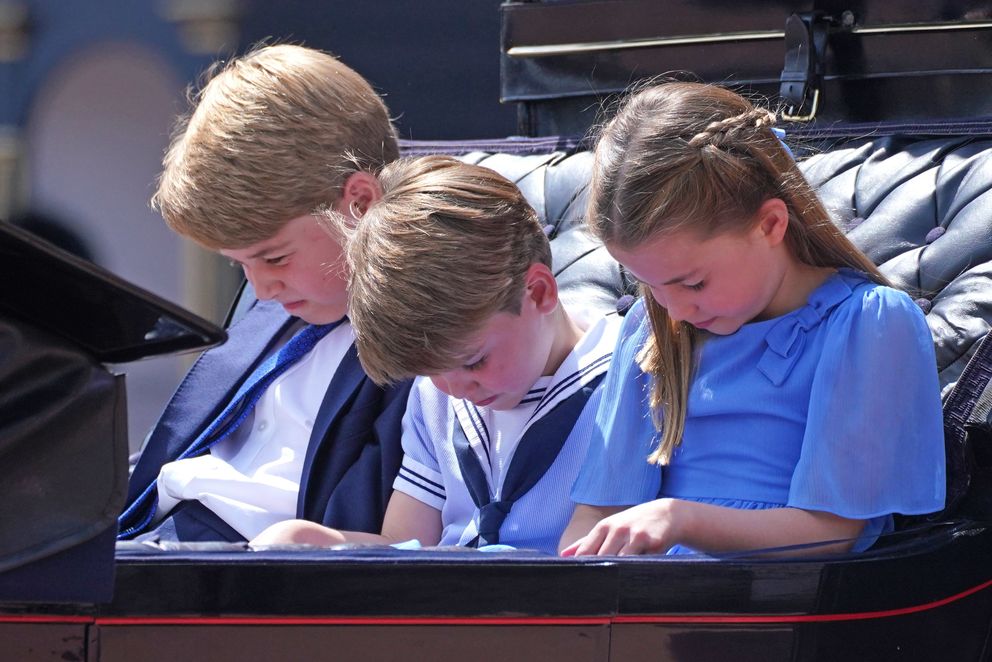 Middleton had to stay behind to support George, Charlotte, and Louis, but the Queen passed before she could get to the monarch's Balmoral estate.
However, it was reportedly difficult for the mother of three to break the sad news to her children as they had a very close relationship with their great-grandmother.
Closer Weekly reported that Middleton tried to carefully choose her words for the children to process this significant loss slowly. The Princess of Wales cautiously told them that Queen Elizabeth was in heaven with Prince Phillip, said a royal insider.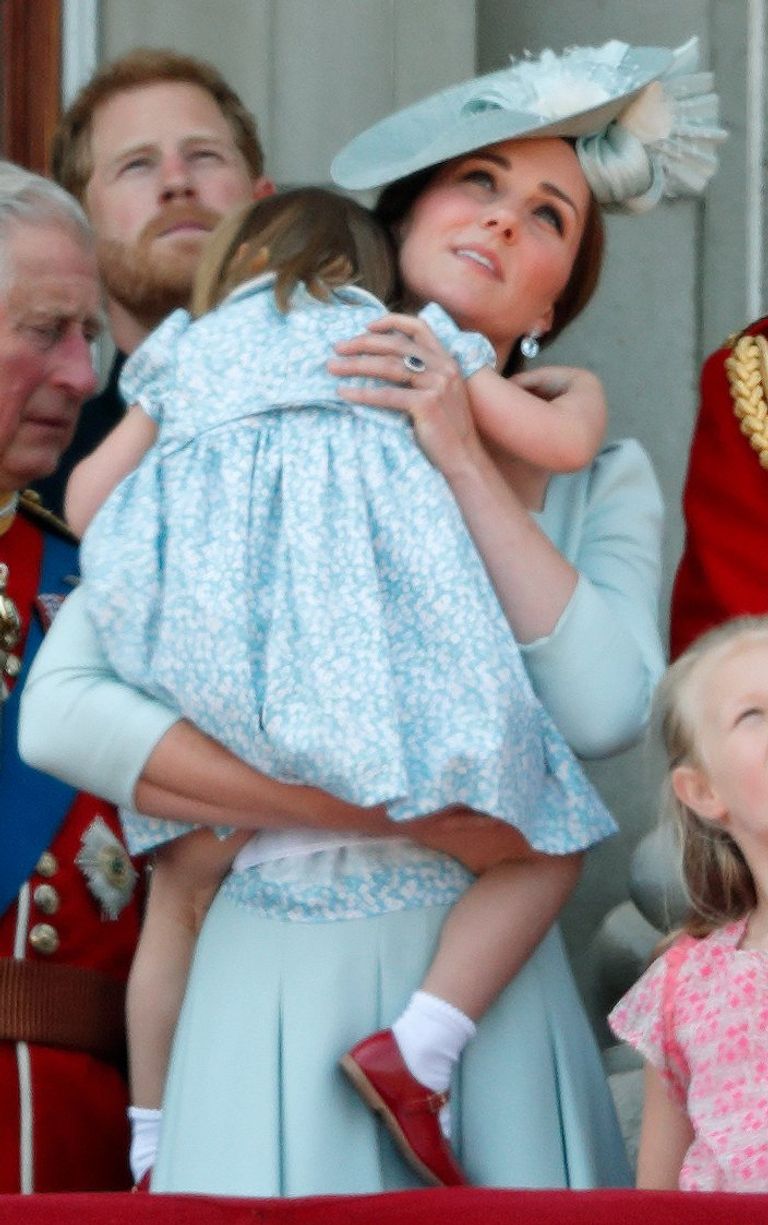 However, despite her intention to make the tragic news bearable, George, Charlotte, and Louis met the news with many tears and sadness, but the family hugged and comforted each other.
The Special Relationship the Queen Had with Her Great-Grandchildren
Prince George, Princess Charlotte, and Prince Louis had an extremely close relationship with Queen Elizabeth II. There have been many stories that have shown the special connection the monarch had with her three great-grandchildren.
Express UK reported on the day the Queen was having her annual tradition of gifting a young person that loves and performs well in religious studies with a bible.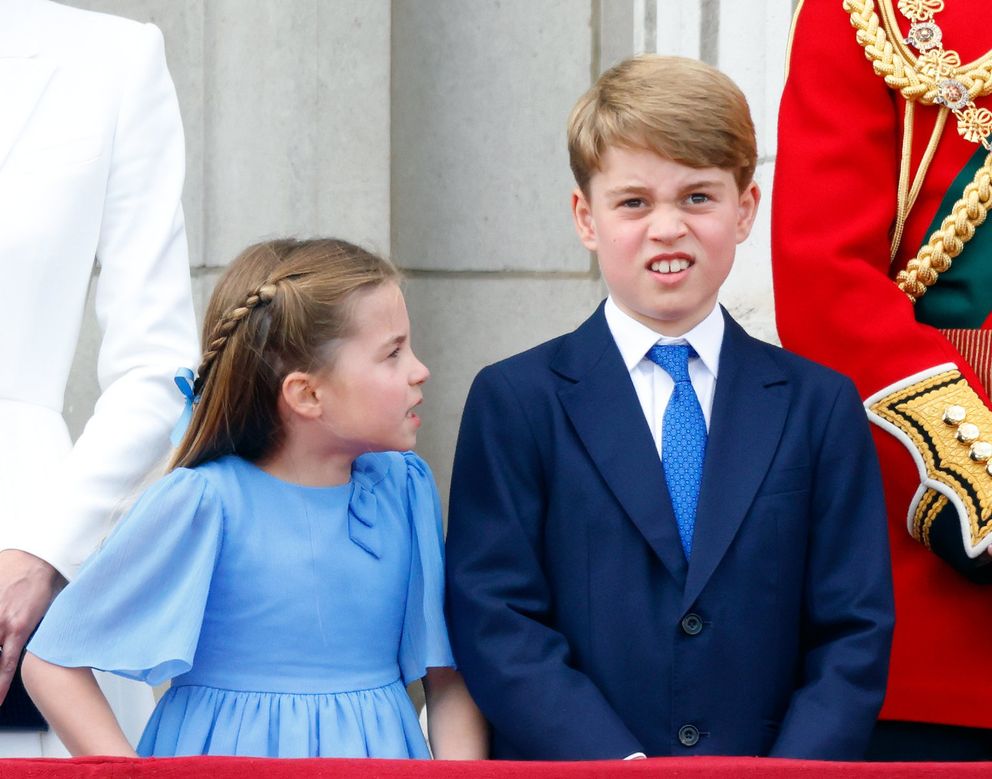 This time, a little girl named Emily Clay was honored to share this meeting with Her Majesty. The Queen asked Emily if she was the big sister that looked after her little sister, and her mother replied that it was actually the other way round.
Emily's mother's response inspired the Queen to share an anecdote about her great-grandchildren, George and Charlotte. Her Majesty also revealed that Charlotte was the more assertive and confident sibling who always looked out for her big brother.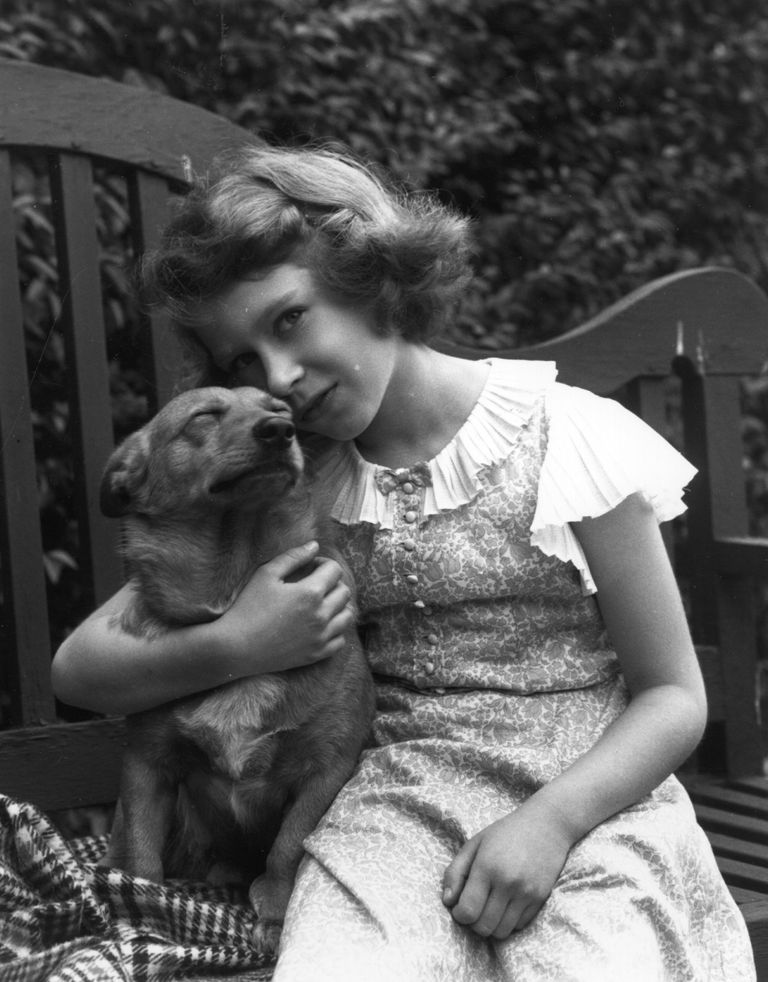 But Charlotte not only has her great-grandmother's leadership skills, but they also share significant physical resemblances. One picture of princess Charlotte that was almost a recreation of Queen Elizabeth's childhood picture where she is adorably hugging her dog was an undeniable royal twinning moment.
Royal expert Judi James also pointed out that Princess Charlotte did not only mirror the Queen physically, but they also had the same body language.
In the public appearances that Charlotte has been a part of she has shown an interest in interacting with people. The young princess paid attention to her great-grandmother's body language when she shook hands with people because she automatically had her hand angled correctly, kept eye contact, and greeted people with a smile.
James said this hints that Charlotte has used her "gran gran" as her body language role model and further indicates their close relationship.
Queen Saved Great-Granddaughter from Unfairness
Queen Elizabeth II ensured that her grandchildren and great-grandchildren were not excluded from their royal benefits even before birth.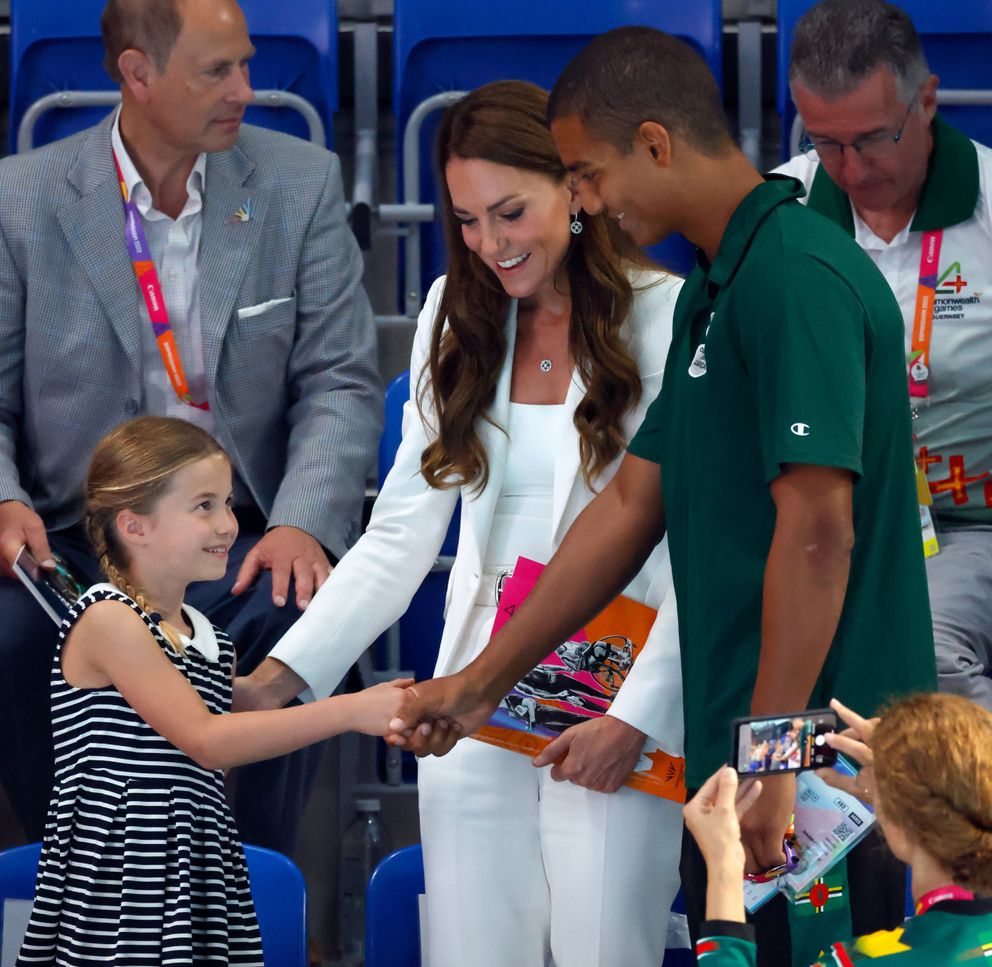 When her Majesty gave birth to her only daughter Princess Anne, she realized that the royal laws would not allow her daughter's children to have royal titles.
Therefore, Queen Elizabeth changed the 1917 warrant that prevented her grandchildren from having royal titles. Royal expert Iain MacMarthanne explained that this was a similar action taken by the Queen's father, King Goerge IV, that guaranteed that his grandchildren were not born without royal titles.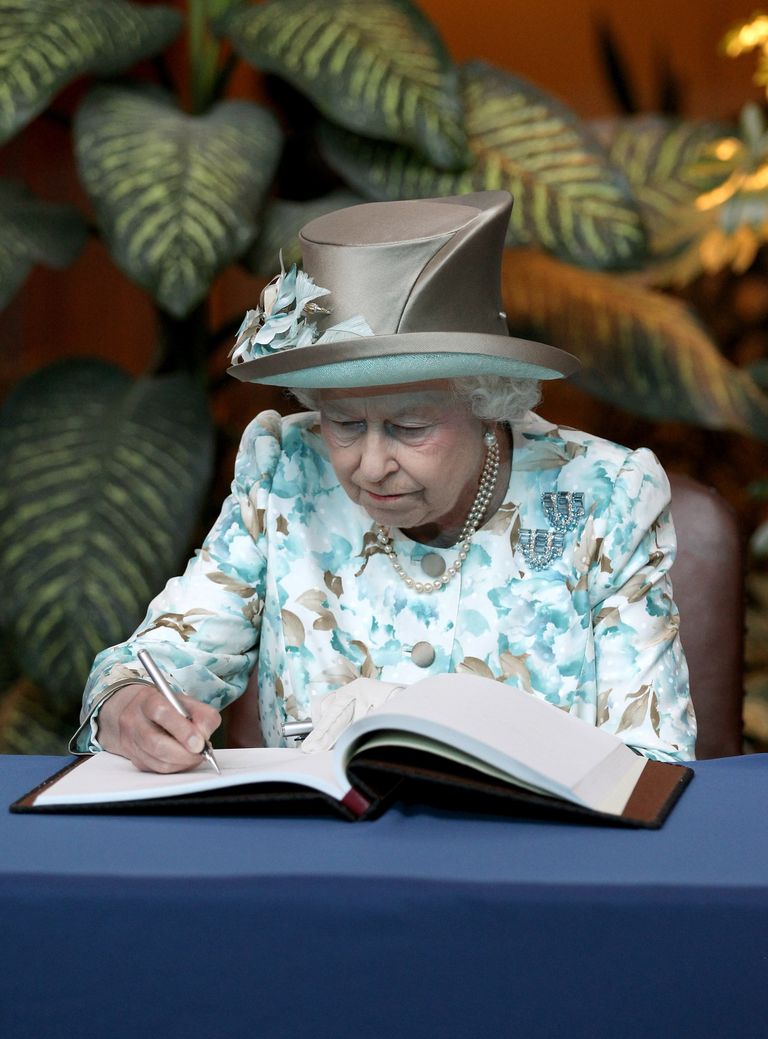 This law change was important for Queen because "as a female Queen Elizabeth could not pass on to her children the styles and titles of HRH and prince and princess, only male children of a sovereign could." explained MacMarthanne.
Princess Anne was second in line to the throne after her brother King Charles III; however, because male heirs received first preference, she was bumped down after the arrival of her brothers, Prince Andrew and Prince Edward.
However, after the Queen changed the rules of succession in 2013, it allowed female offspring to hold their right to the throne equally.
This means that now that King Charles III has taken the throne, Princess Charlotte is third in line after her father, William, and brother George.