Reba McEntire's second marriage ended unexpectedly, but the singer did not give up on her chance at love. The country star has now found the man of her dreams.
Reba McEntire is a country music star and has captured people with her country love songs. The singer got her big break at Southeastern Oklahoma State University and was discovered while singing at the National Finals Rodeo in Oklahoma City.
During this peak of her fame, McEntire met her first husband, Charles Battles, a divorced steer-wrestling champion. The two fell in love quickly and tied the knot in 1976. Battles were 31 at the time, and McEntire was 21.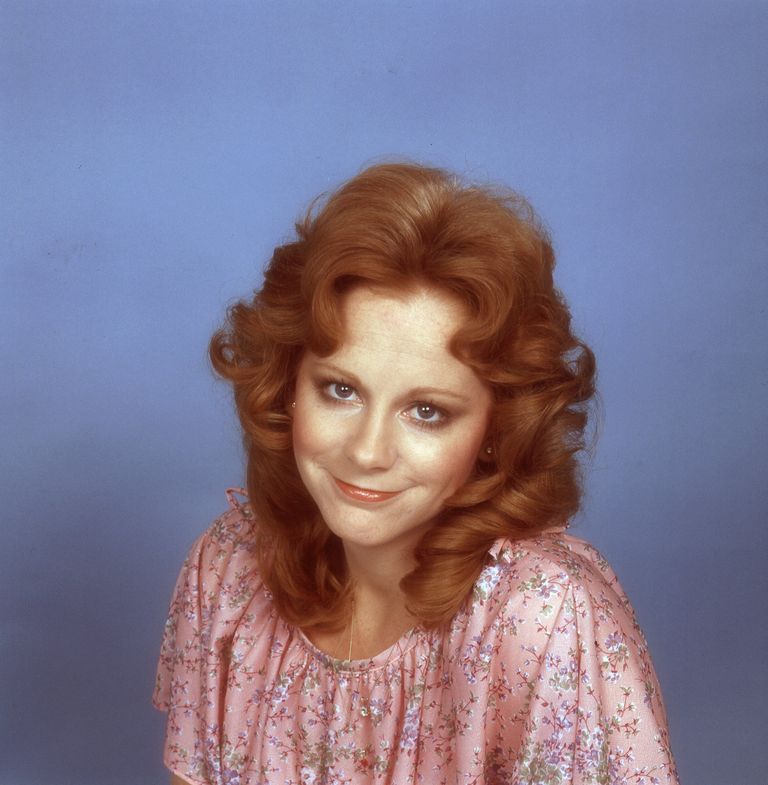 She spoke to CNN and gushed over her marriage, "I loved Charlie with all my heart, I wanted to marry him … We had a lot of fun. We rodeoed together, we ranched together," she said.
In the late '70s and early '80s, McEntire's career was booming. The singer released her debut single, "One Night Stand," which topped the Billboard charts.
The single was followed by the album "My Kind of Country," which made her an established superstar and won her Grammy in the 1980s, reported CNN.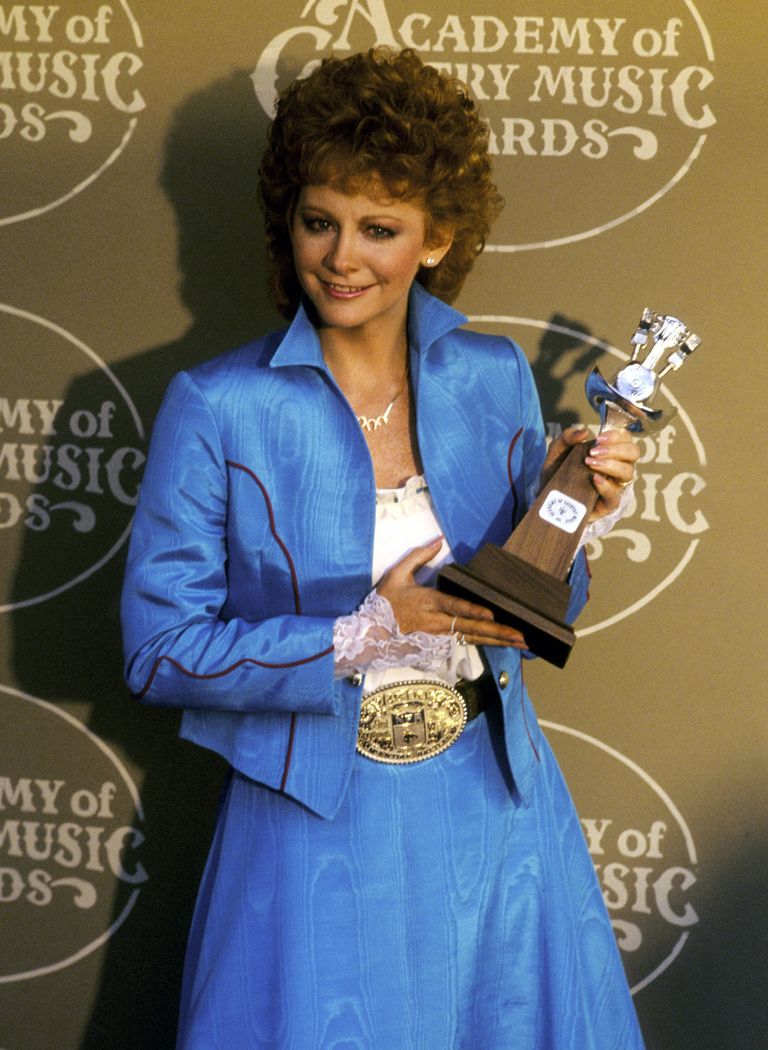 McEntire told CNN that Battles told her to slow down, but she did not, "I guess I chose my career over my marriage," she said. Therefore, after ten years of marriage, McEntire and Battle called it quits and divorced in 1987.
According to Closer Weekly, the country singer met her second husband, Narvel Blackstock, while still married to Battles. They were both musicians, so they started working together.
Blackstock became the country star's band guitarist and went on to be McEntire's manager. The musicians fell in love quickly and married in 1989 at Lake Tahoe.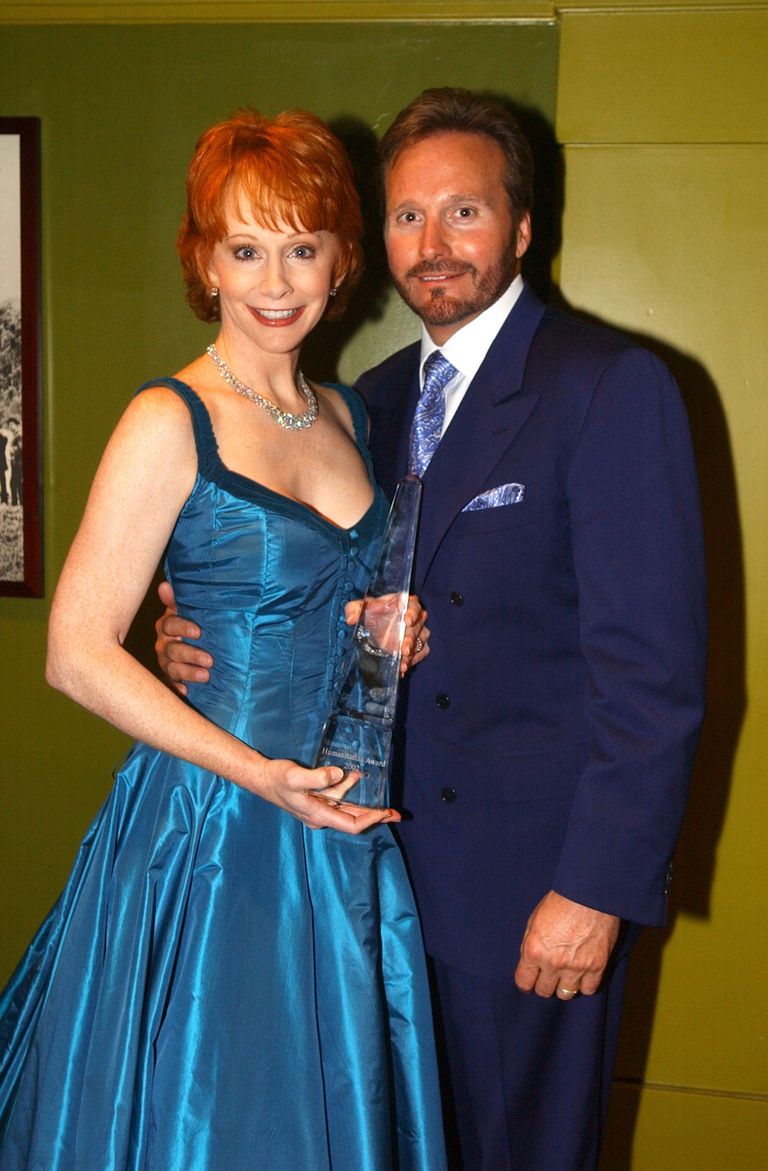 The couple welcomed their only son together, Shelby Blackstock, in February 1990. However, Cloer weekly reported that the "One Night Stand" singer was caught by surprise when her husband filed for divorce in 2015.
McEntire opened up about the painful experience and said she did not want the divorce, but she said it taught her how to handle the career independently.
After the abrupt end to her 26-year marriage, McEntire dusted herself off and went back into the dating scene. The hitmaker met wildlife photographer Anthony Lasuzzo in 2017.
She even gushed over her relationship and told People they were "totally in love." McEntire would bring Lasuzzo to her red carpet appearances, but the relationship ended in 2019.
A close source told Closer Weekly that the split was amicable, and they remain friends. Lusuzzo was retired and living a slow-paced life while McEntire was still in career mode. So the close source explained that the photographer and singer were in different places.
Reba McEntire Found the Perfect Partner for Her
At the beginning of the COVID-19 pandemic, McEntire reconnected with an old friend that eventually became a romantic partner, Rex Linn.
Linn has starred on shows such as "NCIS: Miami" and "Young Sheldon," a series McEntire was also a part of and where one would think is where the romance was sparked between the actors.
However, while the country singer was on the "Andy Cohen Show," she clarified that she and Linn had known each other since 1991 when they met on the set of the film "The Gambler."
They went to dinner as friends, realized they had a lot in common, and kept in touch. Today reported that Linn and McEntire love the entertainment industry, are well versed in music, and both fantasize about being cowboys and cowgirls.
Another sweet aspect of their relationship that McEntire revealed was their pet names. The singer said she calls Linn "sugar tots" and he "tater tots" together; they are tots.
In an interview with "Jesus Calling: Stories of Faith" host Susie McEntire-Eaton, McEntire spoke about one of the best things about her relationship with Linn.
Linn and McEntire both share the same passion for their Christian faith. When the country star was asked how it felt to share their faith and love for the bible with her partner, she said:
"I've waited 66 years for a man to pray with and to share faith and love of the Lord and to be compassionate and have a compassionate heart. That's very special."
The country singer is happy with the life she and Linn have created. McEntire even told "Good Morning America" that she is so in love that she is inspired to write happy and positive songs.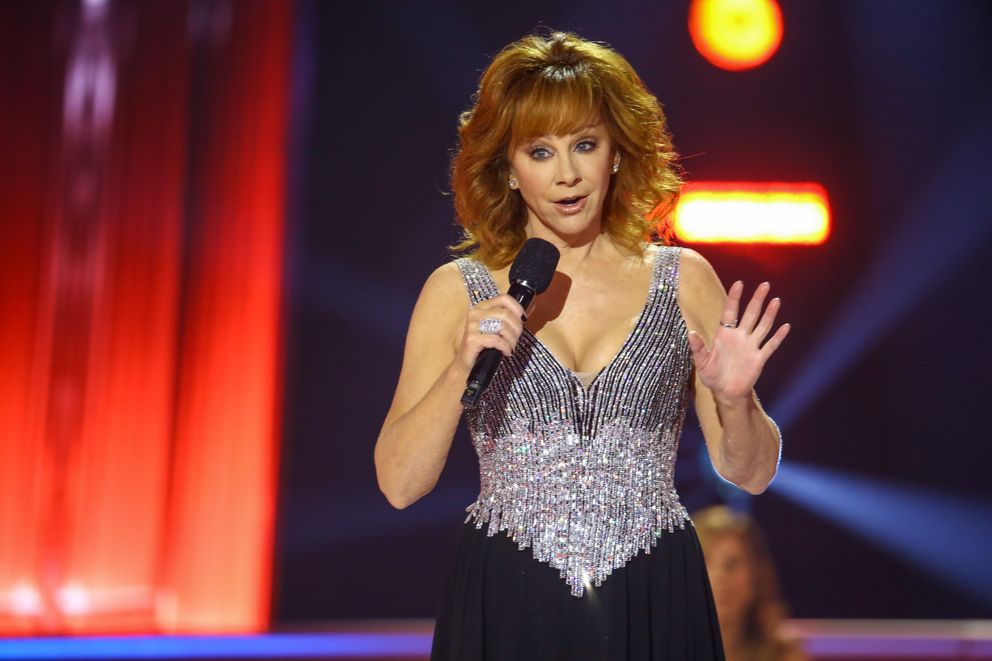 The hitmaker expressed that her current love life makes her feel like a "giddy teenager again." The quarantine was what brought the couple close.
McEntire told People they spent hours on the phone and even developed "coffee camps," which are digital coffee dates. No matter how far or drastic the time zone was for the couple, they declared they had never missed their coffee "meet-ups."
McEntire expressed that the time apart allowed them to get to know each other properly and build a strong connection without the physical aspect.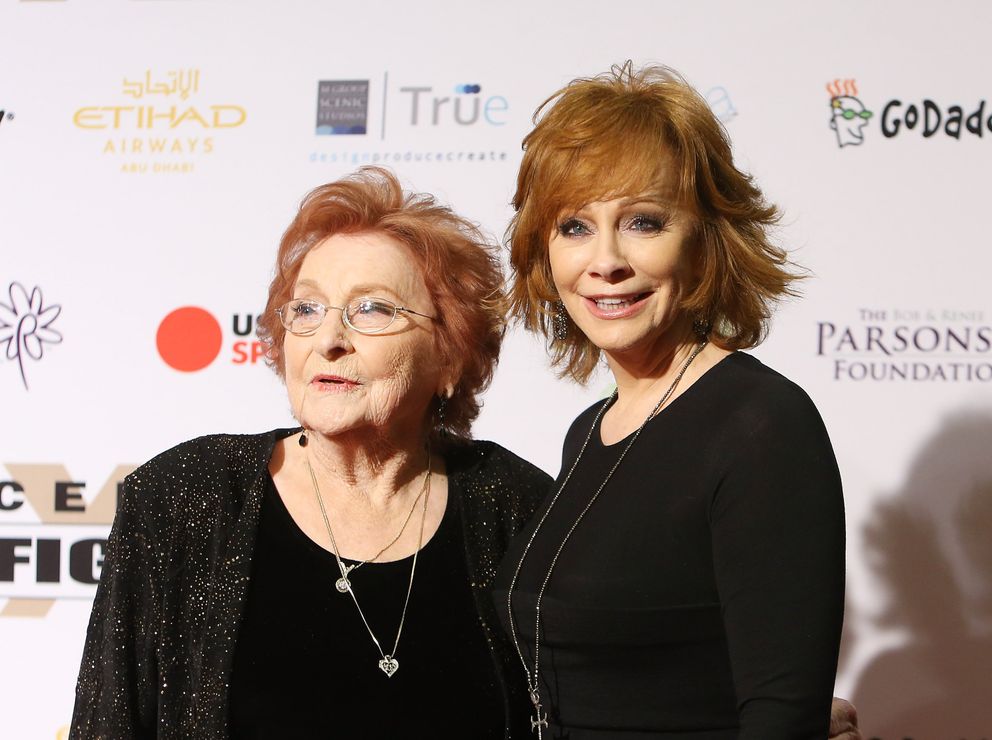 However, things were not always easy for the couple because, during the pandemic, McEntire discovered her mother had been diagnosed with cancer. But Linn promised to be a phone call away and support her as much as possible despite their forced distance.
Despite the hardships that might have occurred at the beginning of the couple's relationship, they stayed strong for each other. McEntire said to People,
"So starting in March of 2020, we kept talking and visiting and finally got together to see each other in June. "And we've been pretty much inseparable ever since."
McEntire also added that she and Linn are 'foodies' and managed to introduce each other to different dishes during the quarantine. The couple put a lot of effort into their relationship and invested in their shared interests to keep their spark alive