Ron Howard is a household name across America. The actor and director started out in Hollywood at a very young age! But a lot of people might not know the story behind his Hollywood career.
His parents were entertainers too, and the two of them made sure their sons would experience the upsides of working as actors without having to experience any of the downsides of being a child actor in Hollywood!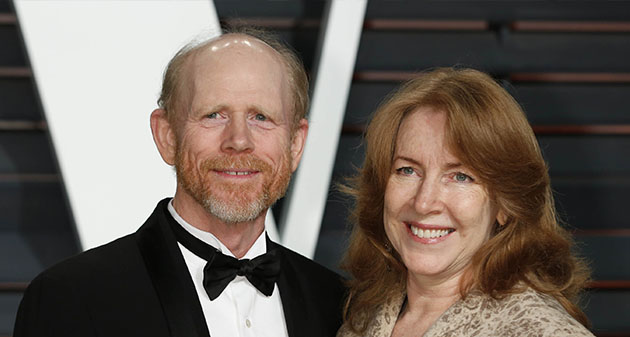 Ron and Clint Howard had a childhood filled with fame and recognition. While they were staples on-screen, they did also get to have a childhood thanks to their parents.
In their book "The Boys: A Memoir of Hollywood and Family," they outlined the hard work their parents put into their careers and lives to ensure their sons always had a normal life along with their Hollywood fame.
Their parents Rance Howard and Jean Speegle were entertainers themselves. Their mother Jean Speegle studied at the American Academy of Dramatic Arts in New York, however, she got into an accident that impaired her movement and essentially rendered her unable to walk!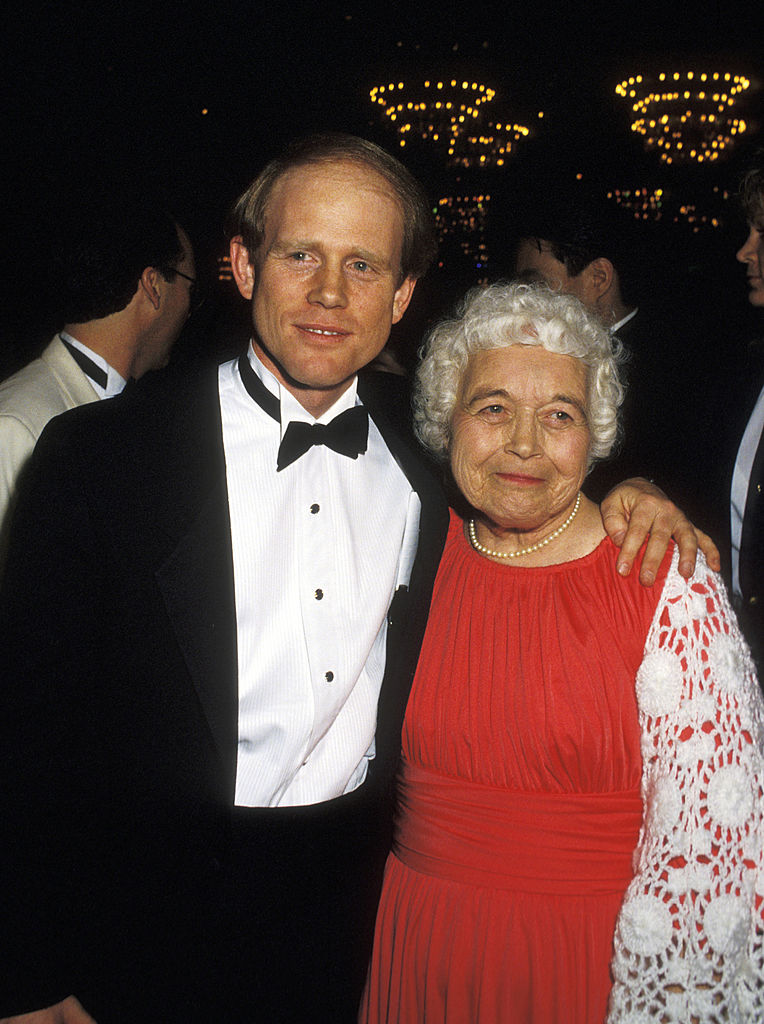 Luckily, she recovered and continued her passion for learning acting at the University of Oklahoma. It was at the university that she met Rance Howard, her future husband.
The Howard boys described both their parents in detail in their book. They talked about their handsome and slender father and their doll-faced red-haired mother. The two of them immediately fell in love and decided to pursue their shared love of acting together.
Both Rance and Speegle got hired by a children's theater touring company. While Speegle would dress up as various princesses, Rance would often play the role of a huntsman or a prince.
While they were on tour in Kentucky, the couple decided to get married. And after spending a year and a half with the touring theater company, they decided to leave and focus on starting a family.
Soon they welcomed their sons Ron Howard and Clint Howard. Speegle continued to act for a little while longer before she gave it up so she could focus on raising her boys.
Rance continued acting as well as managing the careers of his sons. When 6-year-old Ron Howard got a role on "The Andy Griffin Show," his father was there to supervise. Later on, when he starred in "The Music Man," his father was right there beside him too.
Clint also starred in roles on projects like "Bananza," "Star Trek," and "Gentle Ben." Their parents were careful with their sons' earnings and put them in trust accounts so their sons would be able to benefit from them later in life.
In their book, Clint and Ron Howard talk about their lifestyle after becoming actors in Hollywood. Turns out, they did not live a lavish life as their parents kept them grounded and did not let them spend a lot of money.
They mostly survived on their father's income, not using the money the boys' made. Ron Howard revealed at one point the family got the option of starting a clothing line, but their father flat-out refused. The reason their father did not want to start the clothing line was that he did not want the 'celebrity' of Hollywood to ruin his children's childhood.
READ MORE
Ron Howard doubted his marriage to Cheryl, but they made it to 47 years – and she still supports his superstition
Ron Howard speaks out on his 46-year long marriage with wife Cheryl
Ron Howard's daughter Paige shared a dance with her dad at her wedding that brought tears to people's eyes
Clint talked about how they had all their needs fulfilleded by their parents. He pointed out that their parents merely refrained from getting them lavish items.
They bought the boys clothes once a year, and did not go on expensive vacations or drive expensive cars; their family was very grounded.
Both Clint and Ron Howard confessed that growing up as children in Hollywood was not easy but their dad made sure the boys were protected and essentially looked after their mental health.
Ron recalled a particular incident when he had been ten years old and on set with older children. The older child actors started using profane language on set, but Rance stepped in and reminded the other older child actors of his son's age and the appropriate language to use!
Today, Ron Howard is one of the most respected actors and directors in Hollywood. His brother Clint has appeared in many projects including, "The Grinch," "Parenthood," and more.
While Speegle had retired from acting to raise her sons, after thirty years of her early retirement, she decided she wanted to be back on screen. Ron described her comeback as the "new old woman on the comedy block."
At the time Ron was setting out to direct 'Apollo 13,' his father recommended that he cast his mother in one of the roles. This intimidated Howard and he decided to audition his mother. To make the process less formal, instead of conducting the audition at his studio, he decided to go to his parents' home.
The role he was auditioning his mother for was Tom Hanks' mother. He went over to their home, and when his mother began acting, Ron Howard instantly got emotional.
He did not just cry during the audition because he was proud of his mother, but also because she was a wonderful actress and he was happy that he was able to give her a role to display her acting chops!
The 1995 movie was a massive hit, earning 29 awards, two of which were Academy Awards.
The Howard brothers lost their mother in the year 2000, she passed away at the age of 73 due to heart and respiratory problems. They lost their father in Rance in 2017 at the age of 89.
Howard announced his father's death with a tweet, appreciating the man that he was and remembering him.
Clint & I have been blessed to be Rance Howard's sons. Today he passed at 89. He stood especially tall 4 his ability to balance ambition w/great personal integrity. A depression-era farm boy, his passion for acting changed the course of our family history. We love & miss U Dad.

— Ron Howard (@RealRonHoward) November 25, 2017
After losing both of their parents, the Howard brothers were happy to have one another. Clint revealed that he had a difficult relationship with death, and that he was unable to process his parents' deaths and unable to grieve properly too.
So the boys decided to commemorate their parent's memories with their book "The Boys: A Memoir of Hollywood and Family," something that helped them come to terms with their loss.
The Howard boys are wonderful human beings. We wish them well, and hope they encounter more success in their lives!
Share this piece with others to show them how well-grounded Clint and Ron Howard are, and how they honored their parents' memories.