Roseanne Barr is a mother to five children who've blessed her with grandchildren. She wasn't always a great parent to her children and was even separated from one of them until decades later.
Roseanne Barr cemented herself as a household name with her comedy series "Roseanne." She then became one of the most well-known comedians of her generation before getting an opportunity of a lifetime.
In 2014, it was revealed that the star would be hosting a show called "Momsters: When Moms Go Bad." The series uncovered a fascinating lifestyle where mothers would do anything to make sure their children were happy.
Examples of these mothers' bravery included being unafraid to get their hands dirty or cross boundaries. Maybe the star could relate to the show since she was a mother to five children herself.
In 2015, when Roseanne was asked if she crossed the line with the show, she looked offended. Speaking about her personal life, she admitted that things might've been out of sorts when she was on "Roseanne," but added:
"I really tried to be a great mother, and I know my mother did too. Mothers in the right minds, that's what we try to do."
ROSEANNE'S PAST RELATIONSHIPS AND THE FATHERS OF HER CHILDREN
Roseanne's first of three husbands was Bill Pentland, whom she stayed married to for sixteen years from 1974 to 1990. The couple met and clicked immediately while Bill was "Roseanne's" executive consultant.
The pair welcomed three children during their marriage: Jessica was born in 1975, Jennifer was welcomed the following year, and their brother, Jake, completed the family in 1978. The actress's second husband was Tom Arnold.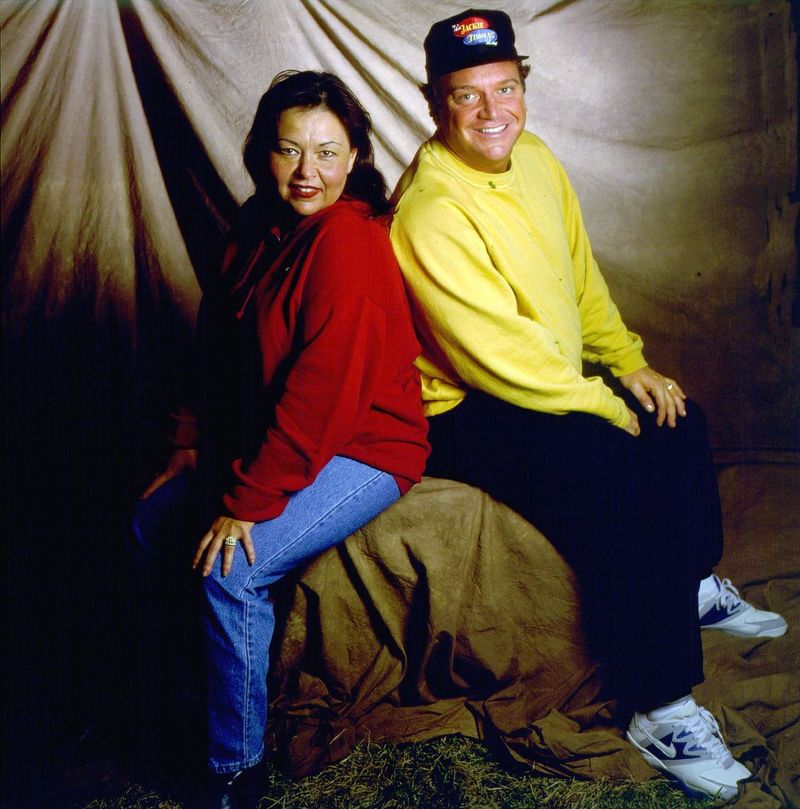 In 1990, Roseanne's divorce from Bill was finalized, and she quickly moved on by marrying Arnold that same year! However, this union wasn't fated to last like her first one, and it ended in 1994 with the couple never welcoming any children together.
Roseanne's second husband was an actor like her, with almost 200 credits under his belt. Some people might recall seeing him on "Soul Plane," "True Lies," "Carpool," "The Stupids," and many more.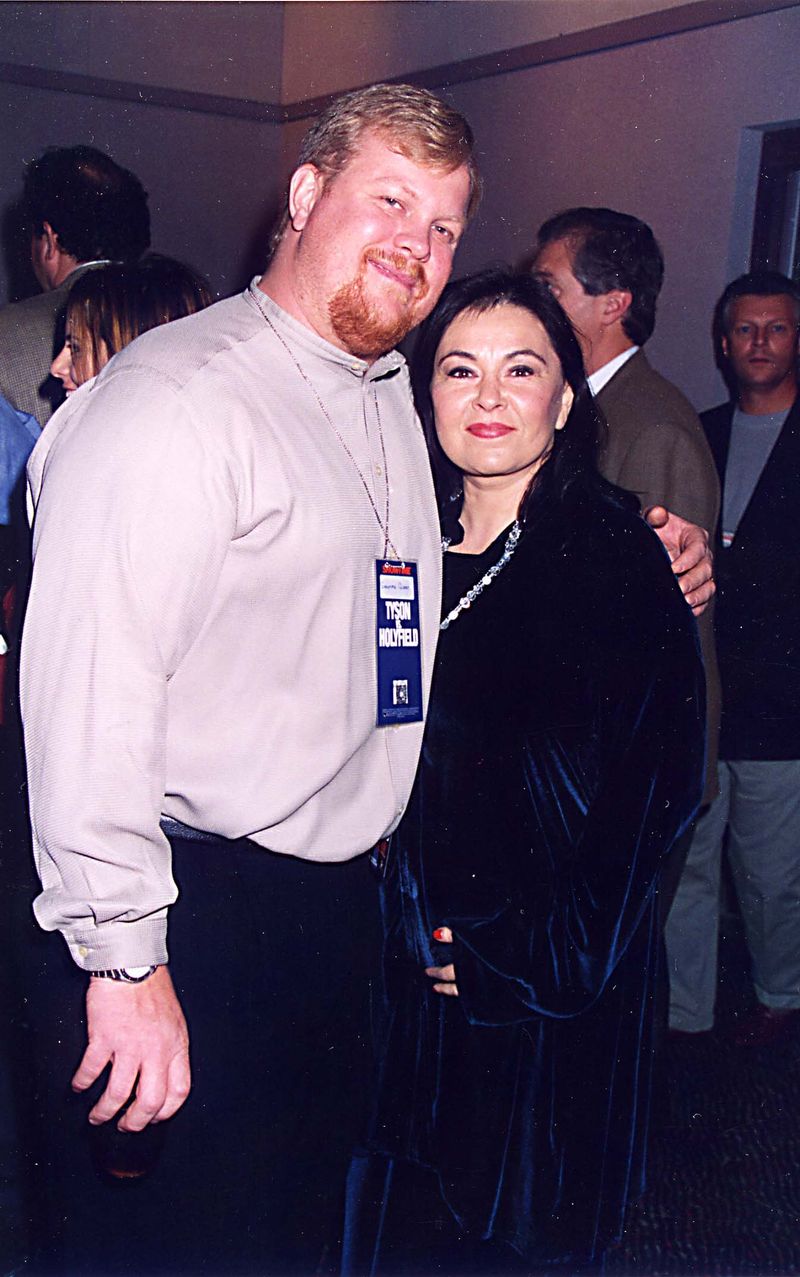 The actress' last husband was Ben Thomas, whom she married in 1995, and that same year, the couple welcomed only one child, a son, Buck. Not much is known about Ben except that he appeared in two "Roseanne" episodes in 1993 and 1995.
The couple's marriage concluded in divorce in 2002. Altogether, Roseanne ended up with five children, with her first one being welcomed when the star was only a teenager.
GETTING TO KNOW BARR'S CHILDREN BETTER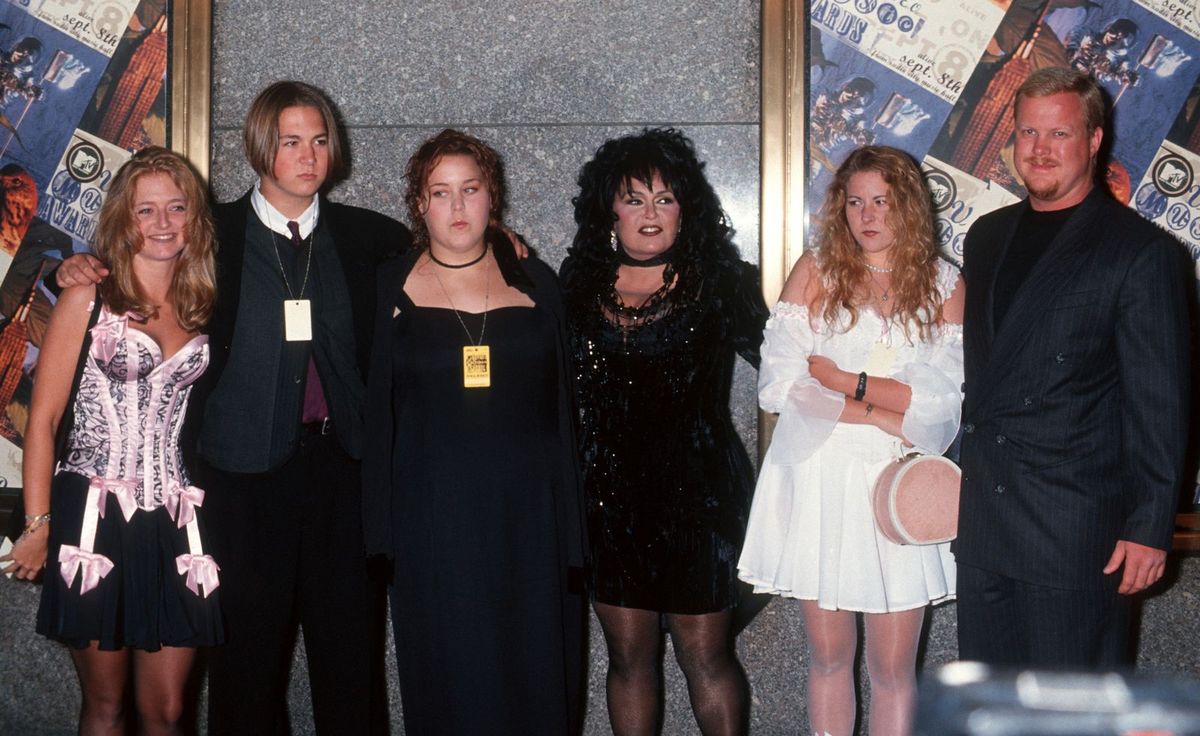 Before Roseanne married her first husband and started welcoming children, she began her motherhood journey years before. On May 16, 1971, at the age of 18, the star welcomed a daughter and her firstborn child, Brandi Brown.
She gave the child up for adoption in Denver nine days later, although Roseanne claimed to know that they would reunite one day. Brandi was taken in by the Jewish Family and Children's Service.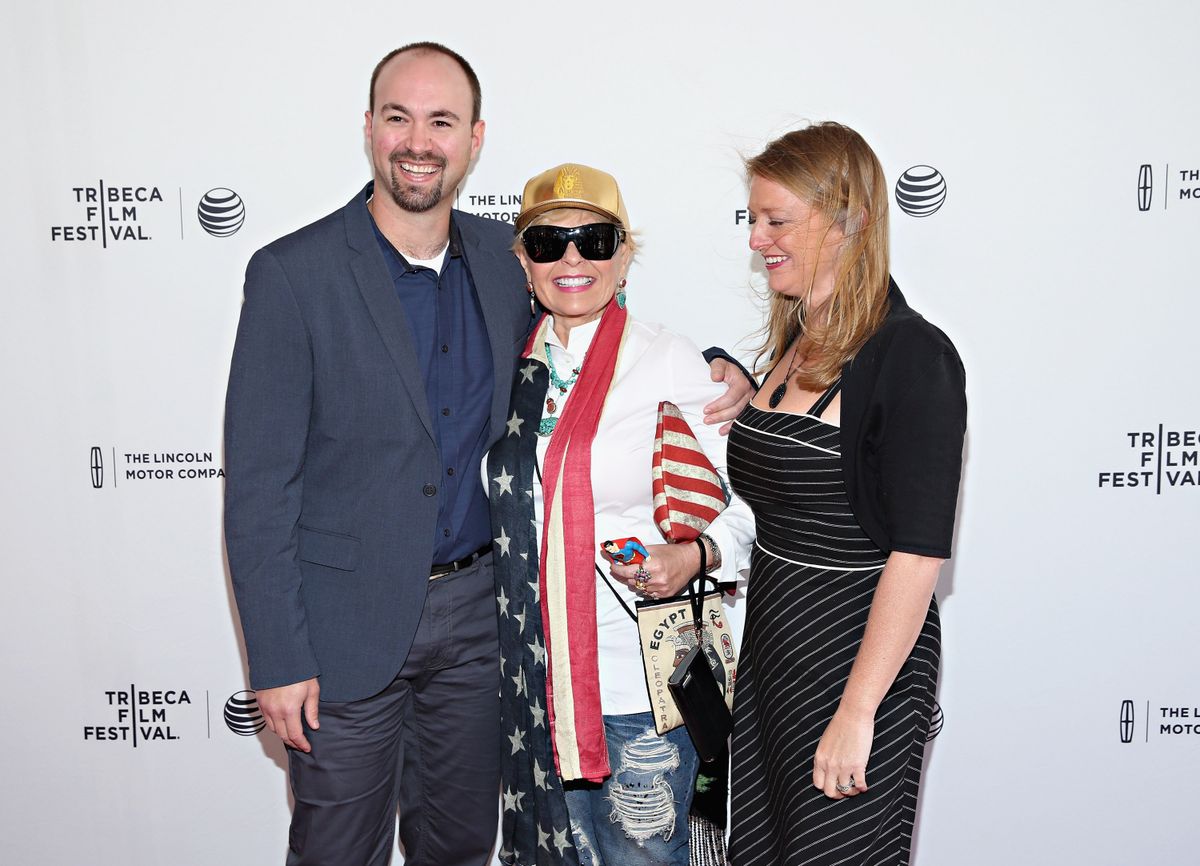 A couple who'd waited for seven years for a Jewish baby; adopted the little girl. When the family came to collect Brandi, her biological mother whispered, "You remember this, I'll see you when you're 18."
Mother-and-daughter eventually reunited in 1988. They hugged, looked into each other's eyes, and cried as the actress told her daughter how much she'd missed her for the extended period they were separated.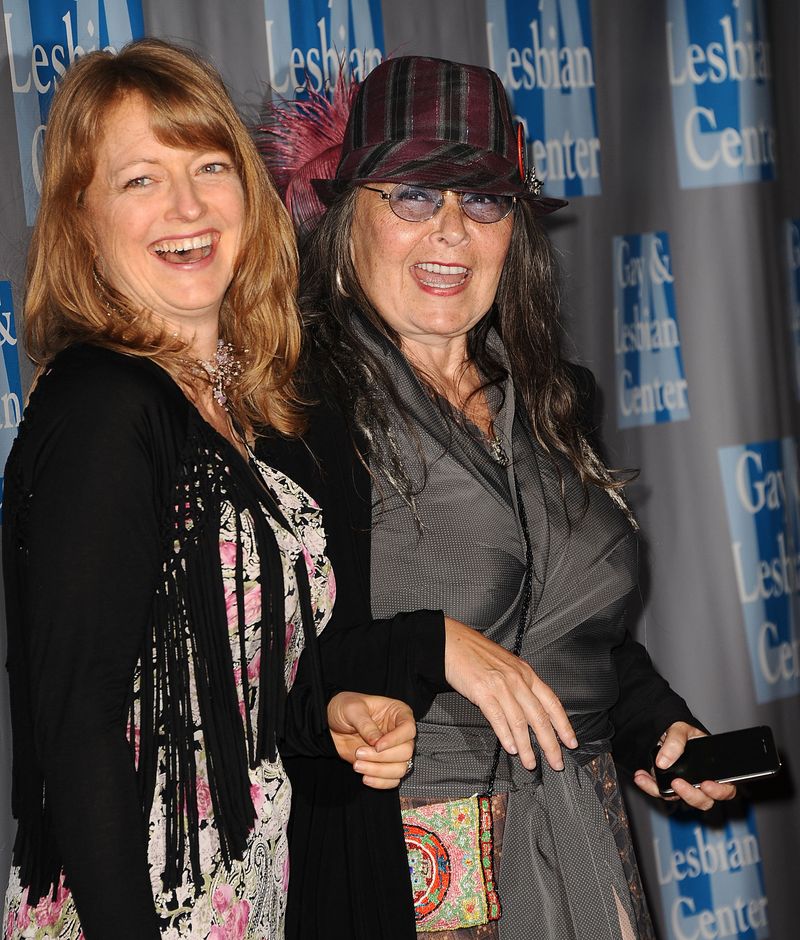 Roseanne was glad to have found Brandi and to have her come home. Her eldest child followed in her mother's footsteps by getting into the entertainment industry with a role in an episode of "3rd Rock from the Sun" in 1997.
She also got to do some camera work and was a field producer on "Katie" and "The Dr. Oz Show." Brandi also had the pleasure of working as a production assistant on several episodes of "Dark Faith," "The Jackie Thomas Show," and, of course, "Roseanne."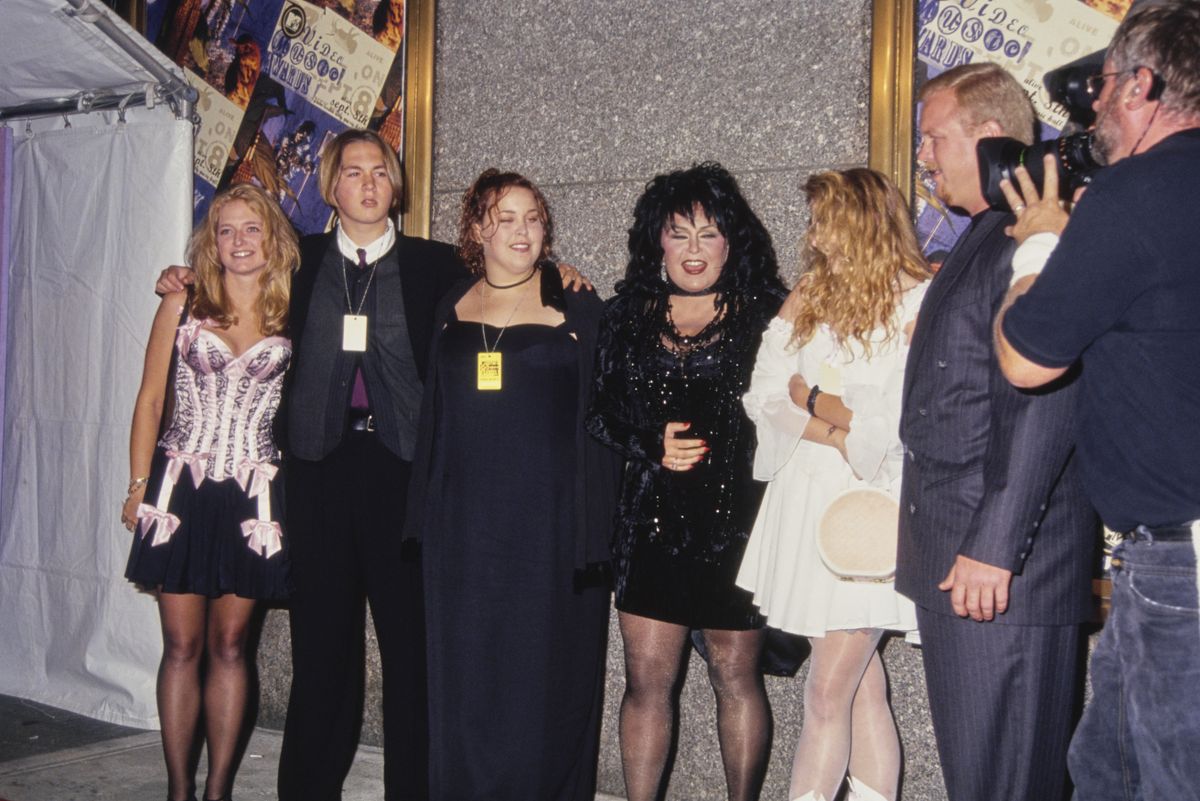 Jessica Pentland, Roseanne's second oldest child, also joined the entertainment industry. She's worked as a producer, a writer, and a researcher, and in 2017 she helped with writing a "Childhood Thoughts" episode.
Like her older sister, she also got involved with her mother's comedy series by writing a 1997 episode. In her producing work, Jessica worked on another one of her mother's babies, "The Real Roseanne Show," and "Black Girls Heart Charlie."
Roseanne's third child, Jennifer Pentland, followed her older sister's footsteps by becoming a producer and writer. She's worked on "Roseanne" and "Childhood Thoughts," and in 1998, held a job down as a researcher on the talk show, "The Roseanne Show."
Jennifer's Instagram account revealed she was married and a mother to several children. The youngest Pentland child is Jake, who seems to have joined the family business by becoming a director, writer, editor, and producer.
He's worked on several projects with his mother, including "Rockin' with Roseanne," "Roseanne's Nuts," "Roseanne Barr: Blonde and [expletive]," and more. Jake is also a father.
In 2021, Roseanne revealed that she'd become a grandmother with the arrival of Jake's daughter. Last but not least is Buck Thomas, who generally stays out of the spotlight but has appeared on his mother's Instagram account a couple of times.
In May 2018, Buck's mother announced that her lastborn child had finally graduated from high school. Roseanne's children have afforded her the gift of becoming a grandmother more than once.
ROSEANNE IS A LOVING GRANDMOTHER
The last grandchild Roseanne welcomed was when Jake and his wife had their first child in April 2021. The star shared a lovely picture of the family of three cuddling on a couch.
On November 13, 2021, Roseanne showed how much she loved her grandchildren by sharing an image of her posing with all six of them. The actress appears to be a doting grandmother who can't help but proudly posts social media images of her grandchildren.
For instance, on July 12, 2018, the star uploaded a throwback photo of her with her grandchildren while in Hawaii. In the image, Roseanne stood facing the ocean while linked arm in arm with some of her grandchildren.
At the beginning of 2022, the actress uploaded a photo of Buck with three of her grandsons and revealed that they were showing off their new haircuts. In May 2022, Roseanne shared an adorable image of her walking with her granddaughter on a pier.
Since the star's show ended in 1997, the Emmy Award-winning actress has found solace in her grandchildren. In March 2018, she told "Extra" what had changed for her since the show went off the air, saying:
"I have six grandkids. That's what changed the most in my life."
Roseanne explained her parenting method revealing how she had to be "pushier" with her own children to ensure they'd do right by their own offspring. The star shared that it gave her an excuse to be as nasty as she'd always wanted.
She [Jennifer Pentland] said the worst abuse she suffered was having her free will taken from her.
When Roseanne wasn't working on "Moms Go Bad," she spent her time hanging out on her Hawaii farm. She planted things and chased pigs while performing animal husbandry.
The actress also shared how she grew food, made honey, and created scents with her daughters and grandchildren. Roseanne might be a great grandmother, but she wasn't always great with her children.
HOW BARR LEARNED FROM HER PARENTING MISTAKES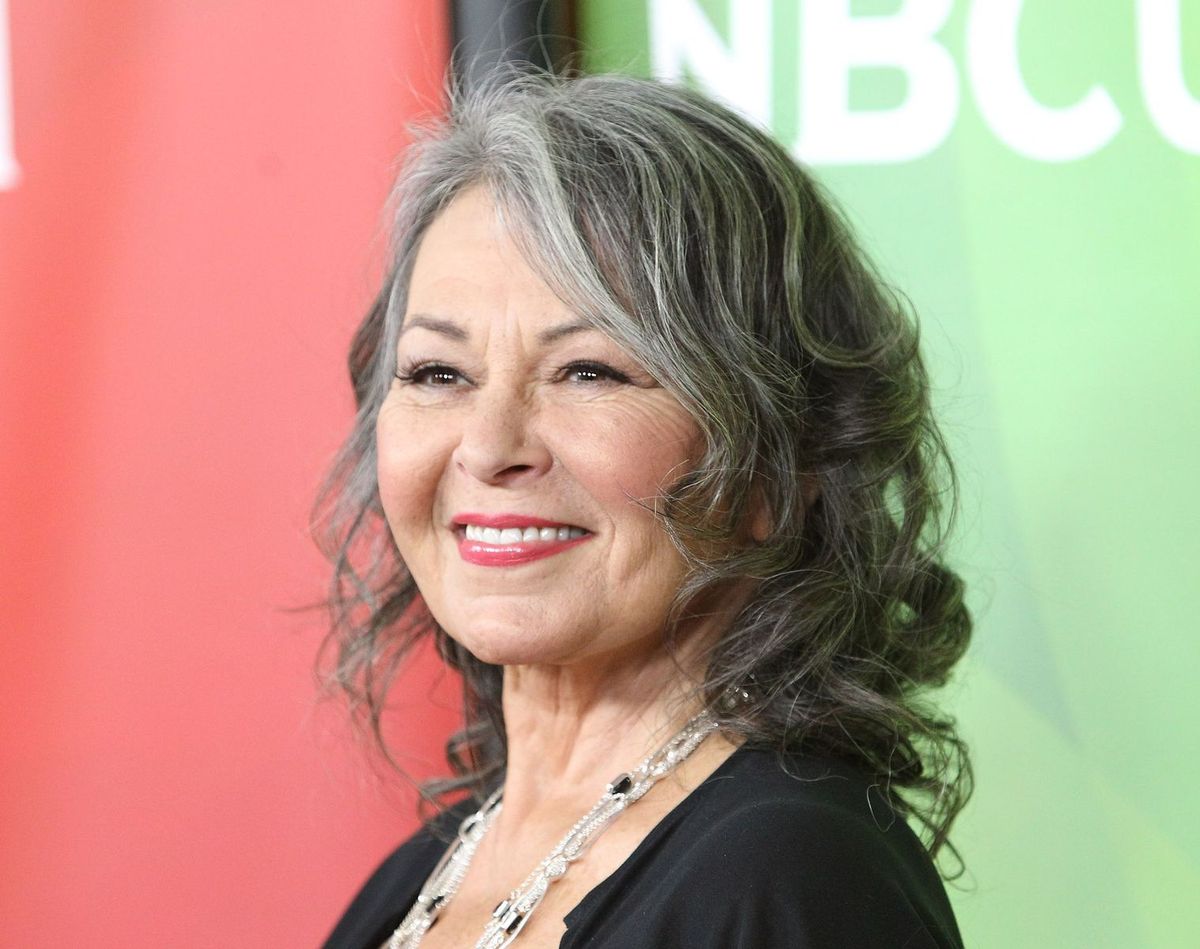 One of the ways Roseanne showed up as a parent was how she looked for Brandi when the child turned 18. The star explained how they worked things out and that their relationship was great.
The actress also had a good relationship with her daughter's adoptive parents. She explained why she'd given Brandi up for adoption by noting her age at the time and confessing:
"You're always going to regret that."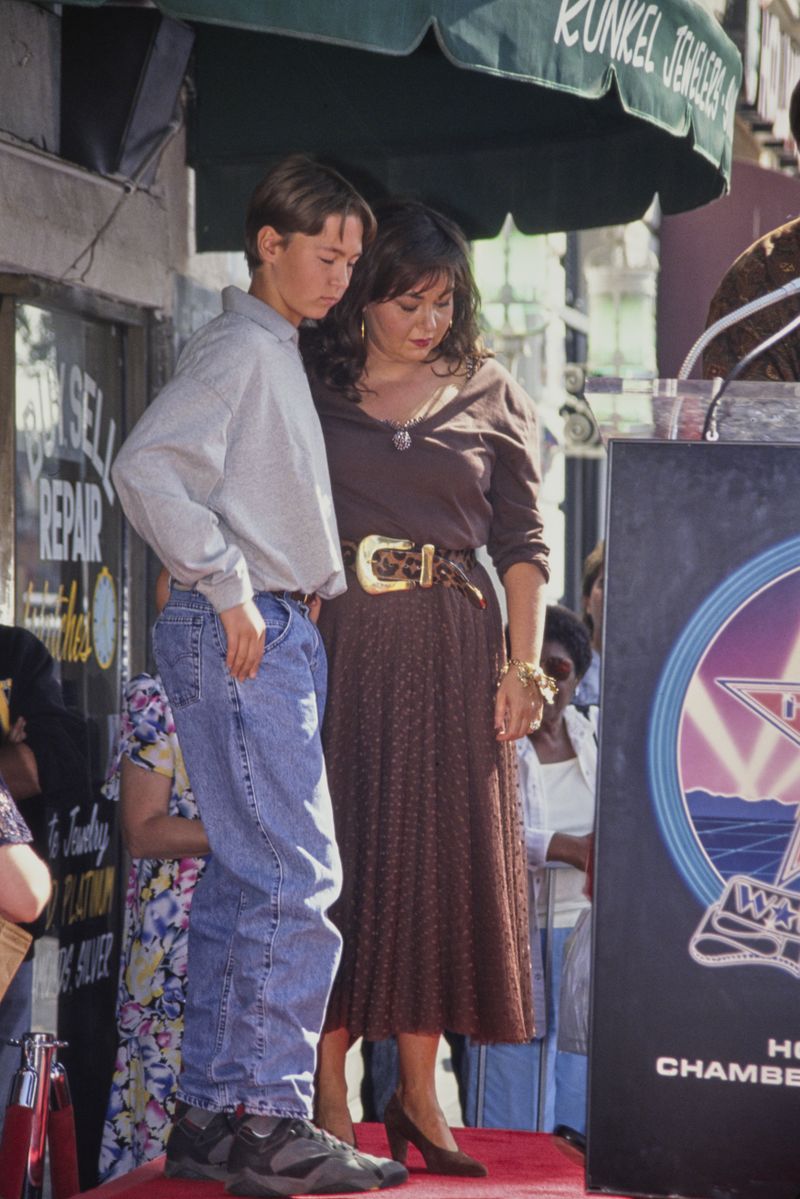 When Roseanne's children were still small, she focused more on building her career. However, she acknowledged that she could've spent more time with her children at home during that time.
The star believed that was one of the reasons her second daughter ended up becoming an alcoholic. Roseanne said it had a lot to do with her fame and the way she changed in class by moving from poor to rich.
She also blamed her child's past addition on her inability to be present for her children. The actress showed remorse about how she'd handled things all those years back, stating:
"You have some guilt, as you know you did things wrong and have to make them right. They never stop being your kids and always need your help."
In January 2022, Jennifer explained how she had been "acting out" when she was younger because of the stress she carried due to Roseanne's fame. She said the worst abuse she suffered was having her free will taken from her.
Jennifer felt she didn't have any freedom. However, she and her mother were now able to take about the experience, and they currently have a good mother-daughter relationship.